I really made it a Christmastime bucket list line item to eat as much as humanly possible and to consume amounts of sugar in more pounds than I weigh (or likely weighed before consuming such sweetness). Now it's time to detox…
But where do I start?????
Usually, my holiday goes a little something like this… Yay, it' fall and Thanksgiving and we're traveling to see family, I'm cooking loads of delicious fall-like meals and treats and then the red cups are out at Starbucks and it's time to switch from Pumpkin Spice to Peppermint (I've got this!). My tree and decorations are up the weekend after Thanksgiving and we've been listening to carols for weeks prior. I'm frazzled but all balls are being juggled in the air with only a few slips (aka leaving my purse in the shopping cart at Target and driving off). Then Christmas comes and we reach the lull after where I'm finally slowing down, still consuming epic amounts of sugar, and then WHAM (not the 80's rock back with George Michael as lead) it's the New Year and I'm supposed to HAVE IT ALL TOGETHER!
I don't!
Not even close…
BUT! I do know I want this year to be about health and beauty and I say this with regards to taking better care of myself. As a wife and mom, I often skip out on myself to save time or energy and usually this leaves me feeling down on myself or just plain stinky. This changes in 2019!
Starting with dinner, which still to this day sneaks up by surprise EVERY DAY (says the food blogger who blogs about dinner), I'm finding healthy options. Below are some of my favorite healthy dinners from the past year. If you're looking to clean up your diet or eating then I encourage you to start here too.

Beef stew is the quintessential winter meal that warms the heart and soul with its easy-to-make recipe and hearty-filled-with-vegetable-goodness qualities. This simple recipe boasts a full pot that can easily be frozen for later dinners or enjoyed as leftovers throughout the week. No one will be sad about it either way…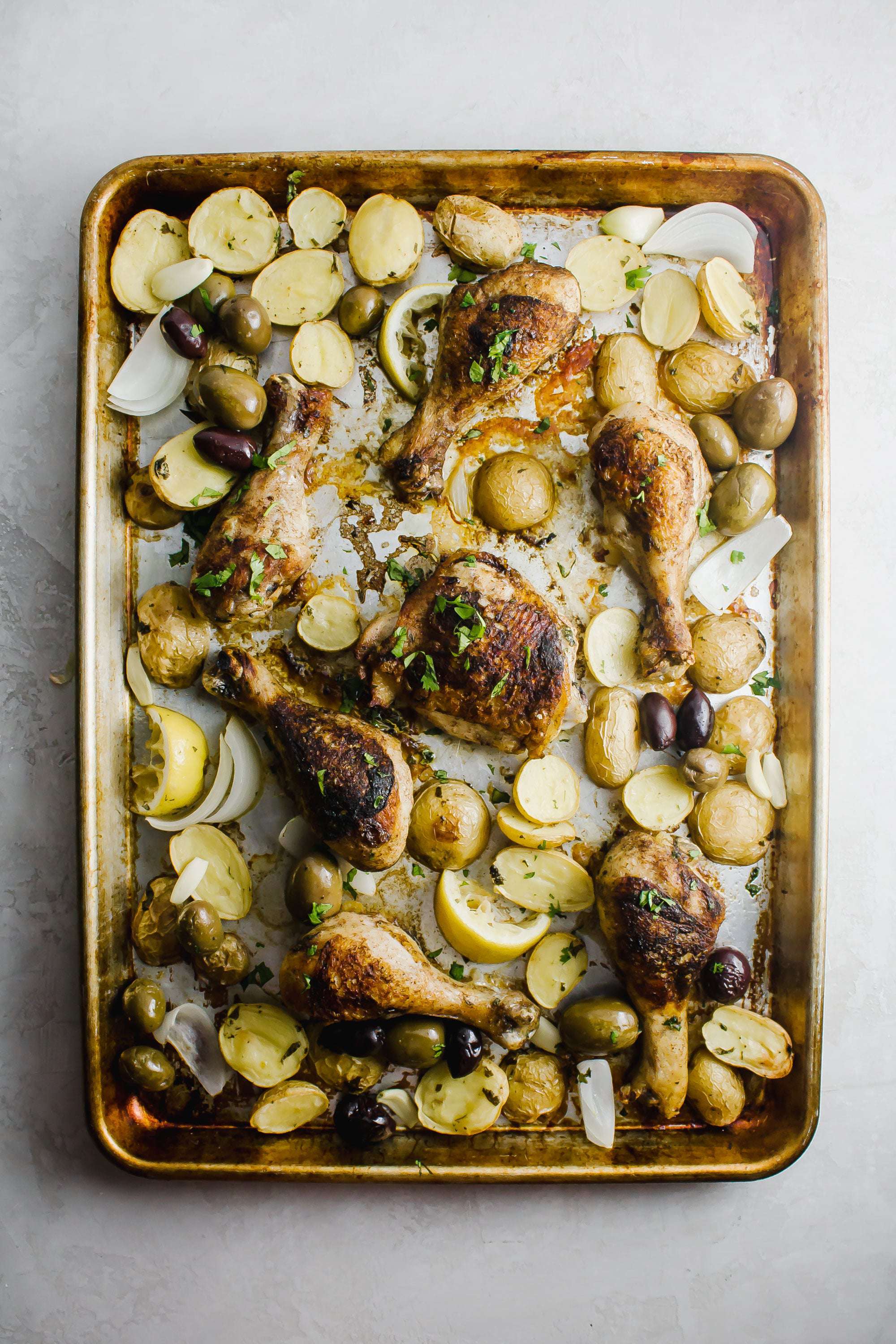 A fancy, but not really fancy at all type dinner is exactly what this Crispy Mediterranean Spiced Chicken is all about. It is after all a sheet pan dinner, which is about as easy as it gets for healthy, easy, and oh so delicious dinners.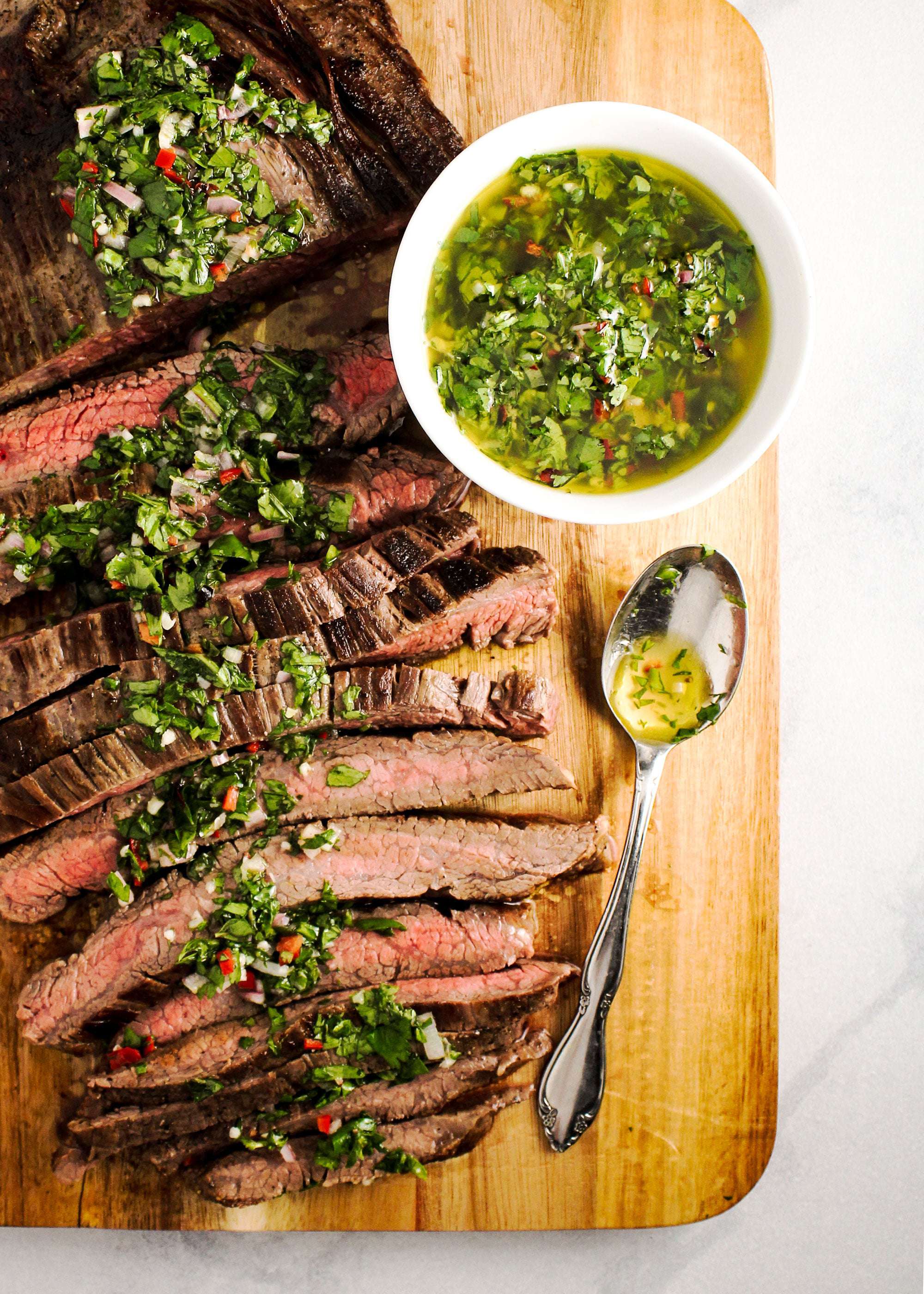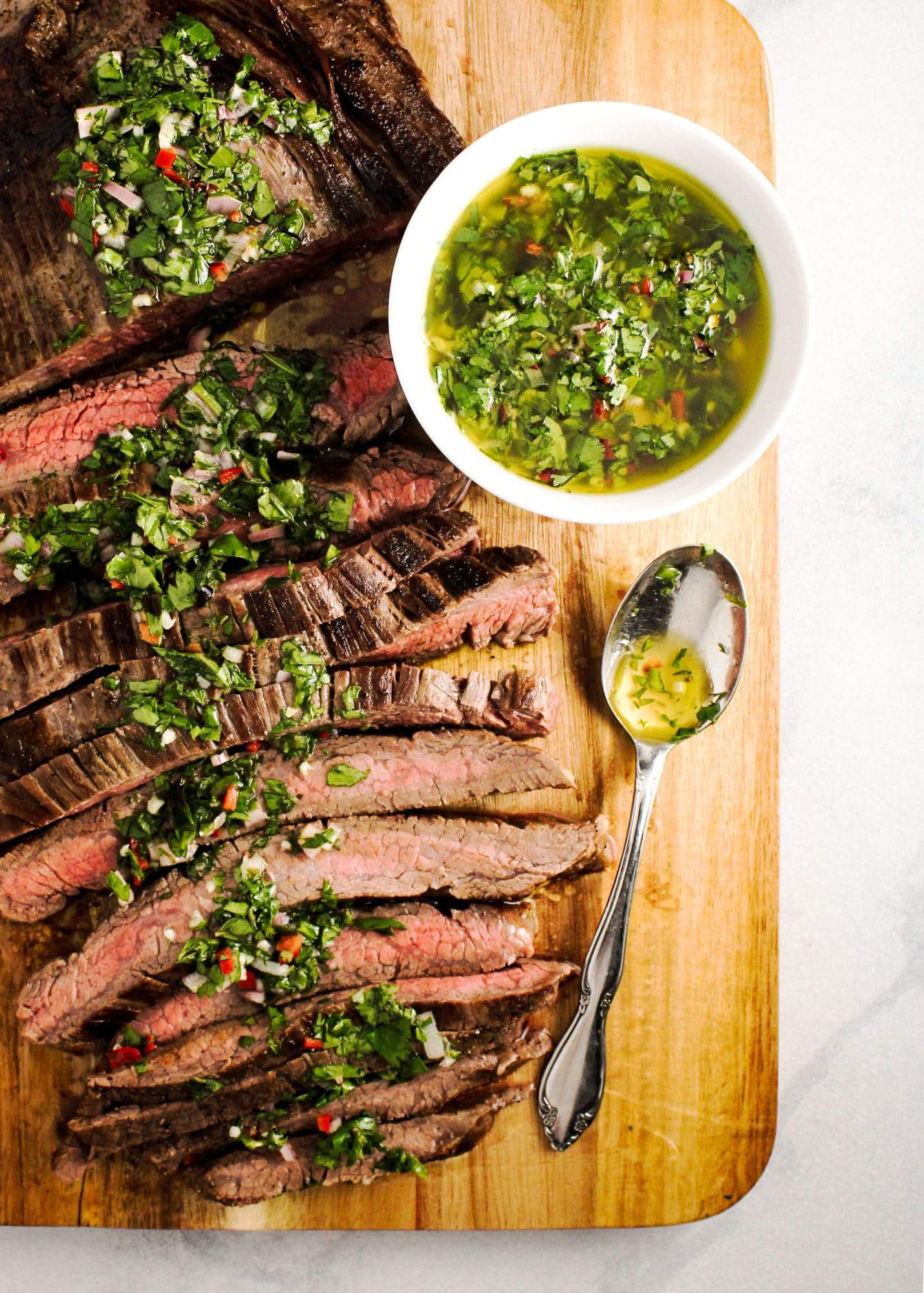 This dinner NEVER gets at our table and that includes the time I spilled an entire batch of the kale chimichurri all over my wall (yep, the stain is STILL there). I've forgiven this yummy sauce though because it's just too good to hate.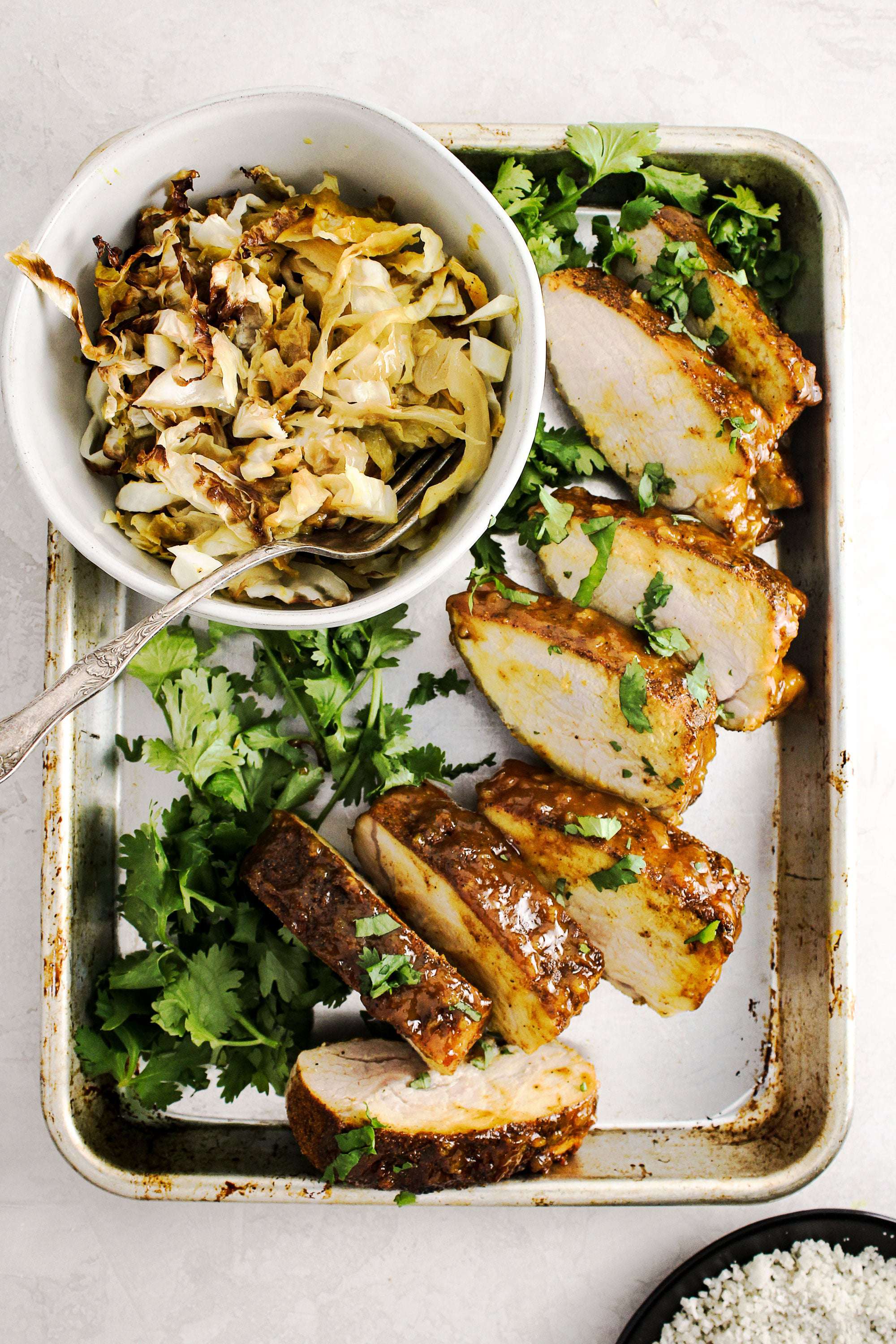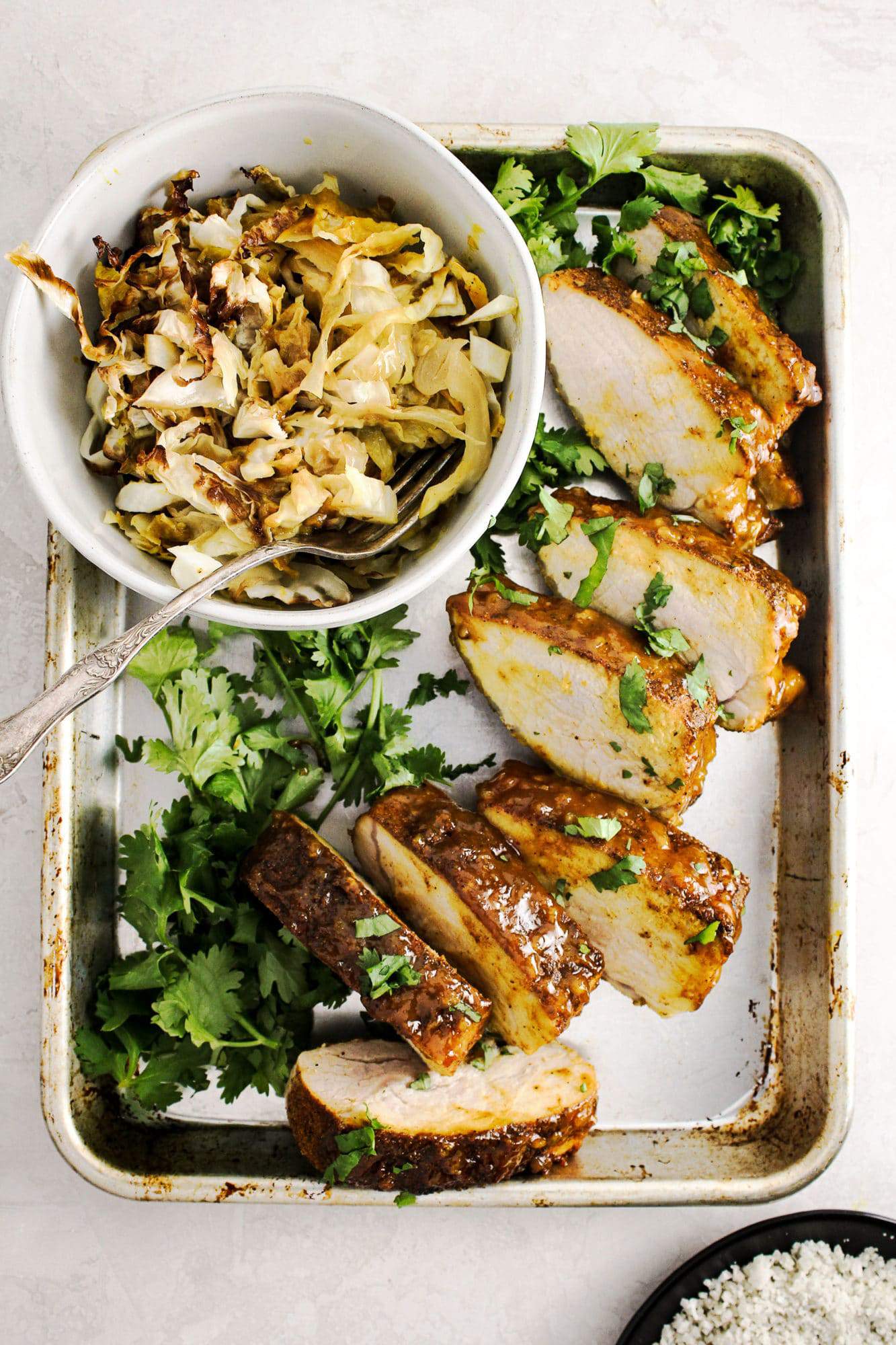 Tumeric is still such a hot health-food spice and for GOOD reason such as anti-inflammatory properties and well as an amazing taste. Pair this spice with the pineapple glaze in this recipe and you've got one delicious dinner.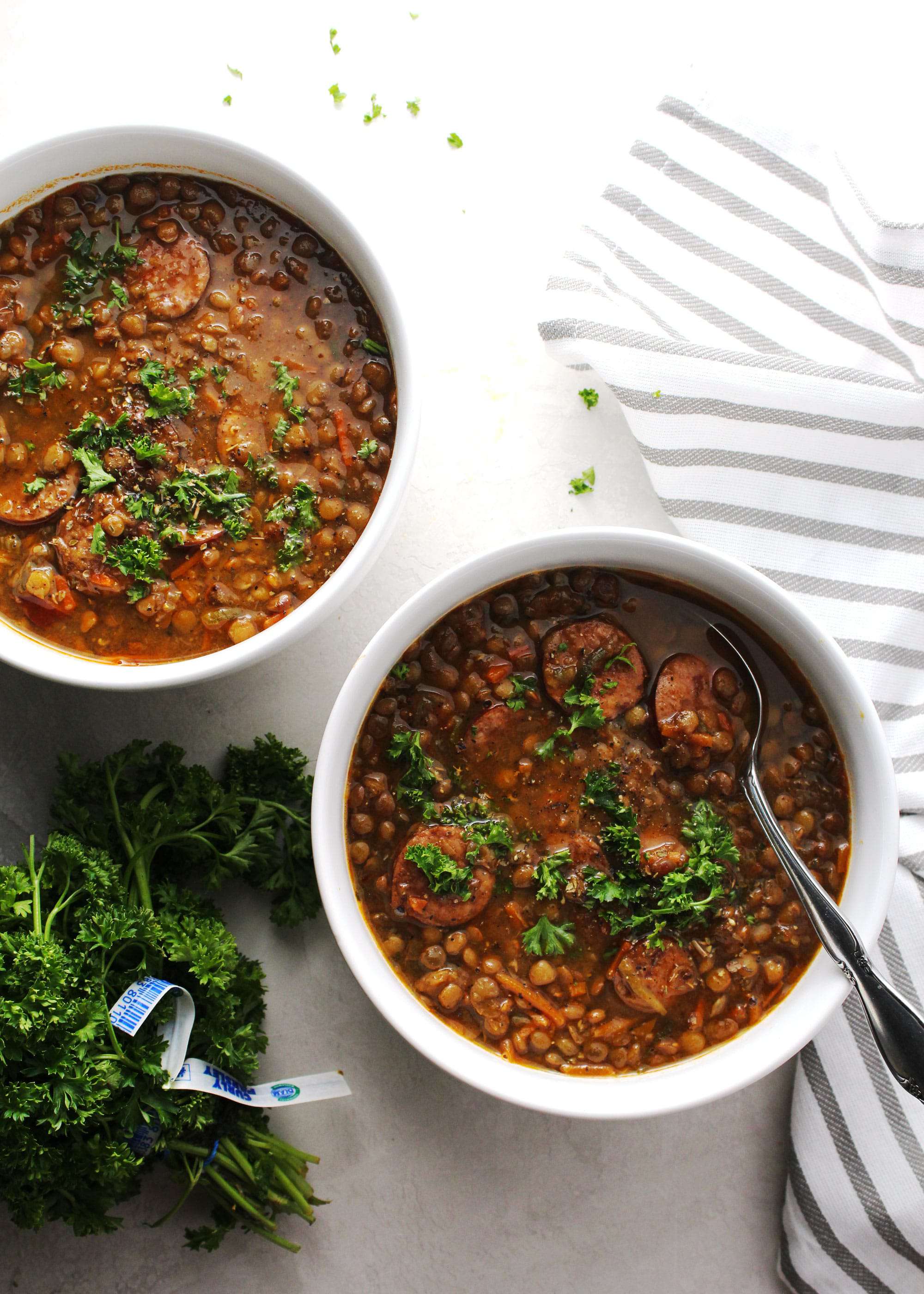 If you got an Instant Pot for Christmas then I HIGHLY recommend you start here because this stew is A-MAZING! That's all…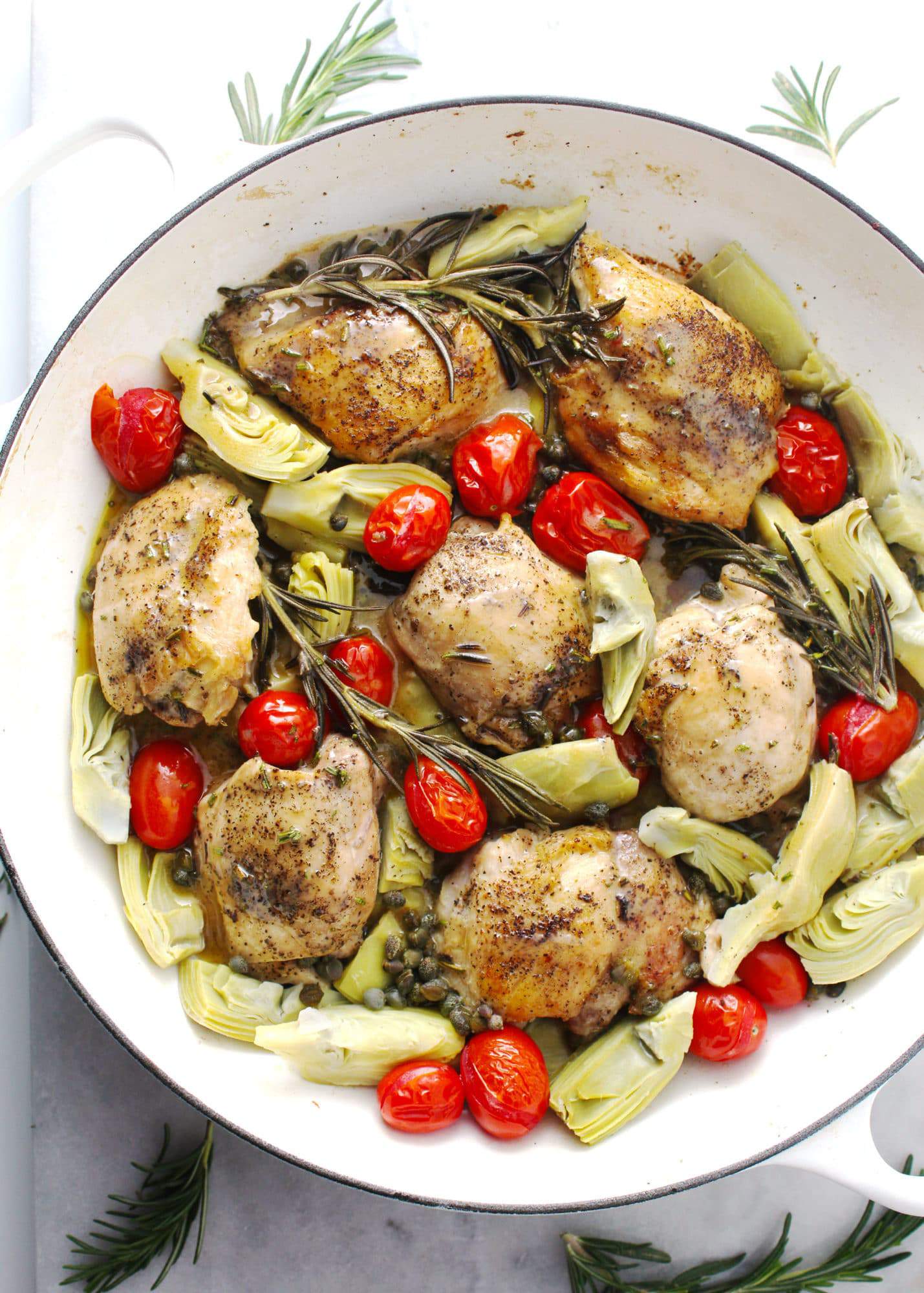 Charred Rosemary Vinaigrette is packed full of flavor and yet so simple to make because again it's a one-pot meal. Brown your chicken in some oil and then toss it all in for an easy oven bake. Dinner is done!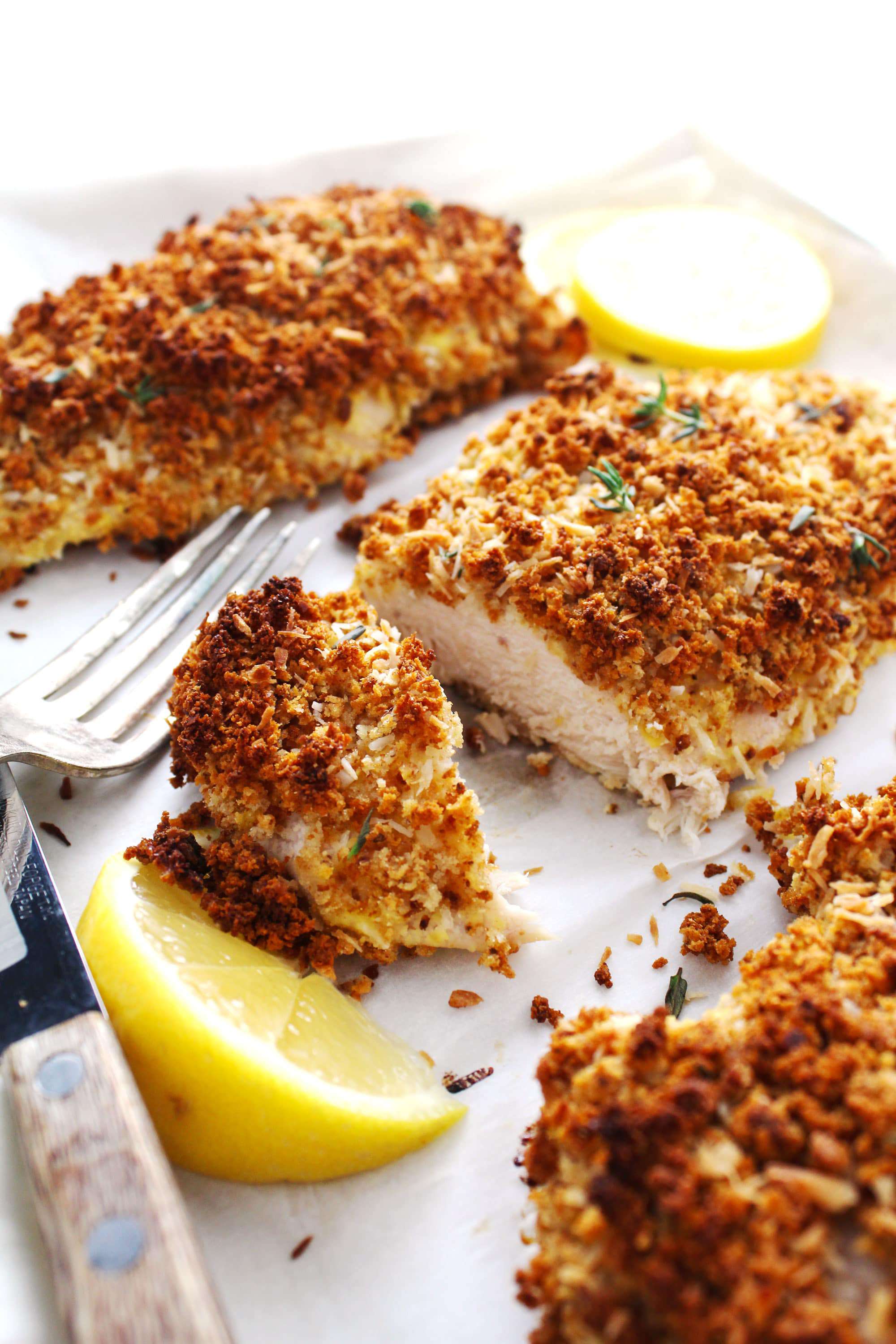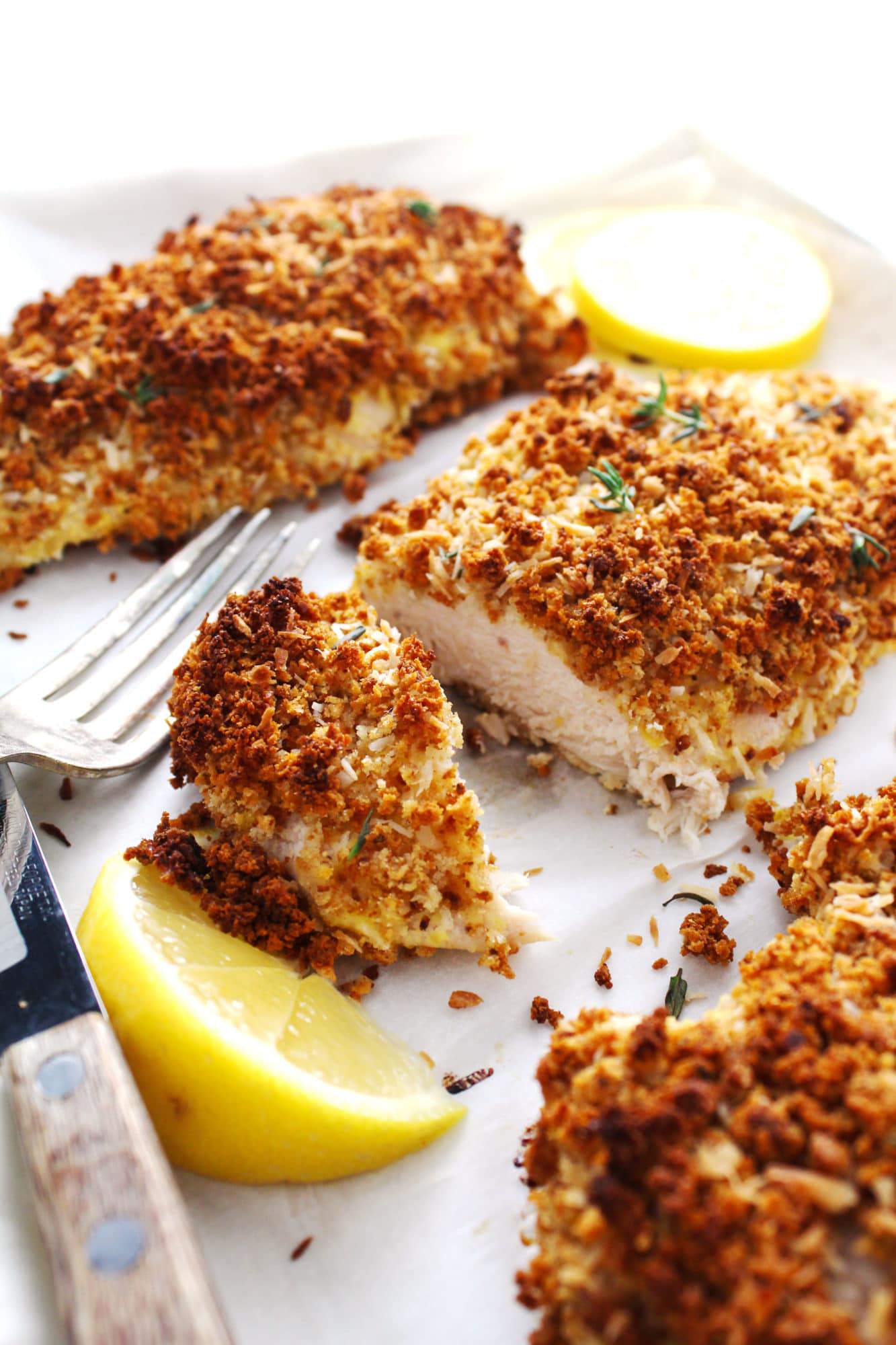 This is a crowd favorite and one many of my friends swear by when coaxing their kids to eat at the dinner table. This baked coconut chicken is gluten-free but tastes like a fancy chicken finger (and can even be made as chicken fingers!). Let this become one of your new family favorites.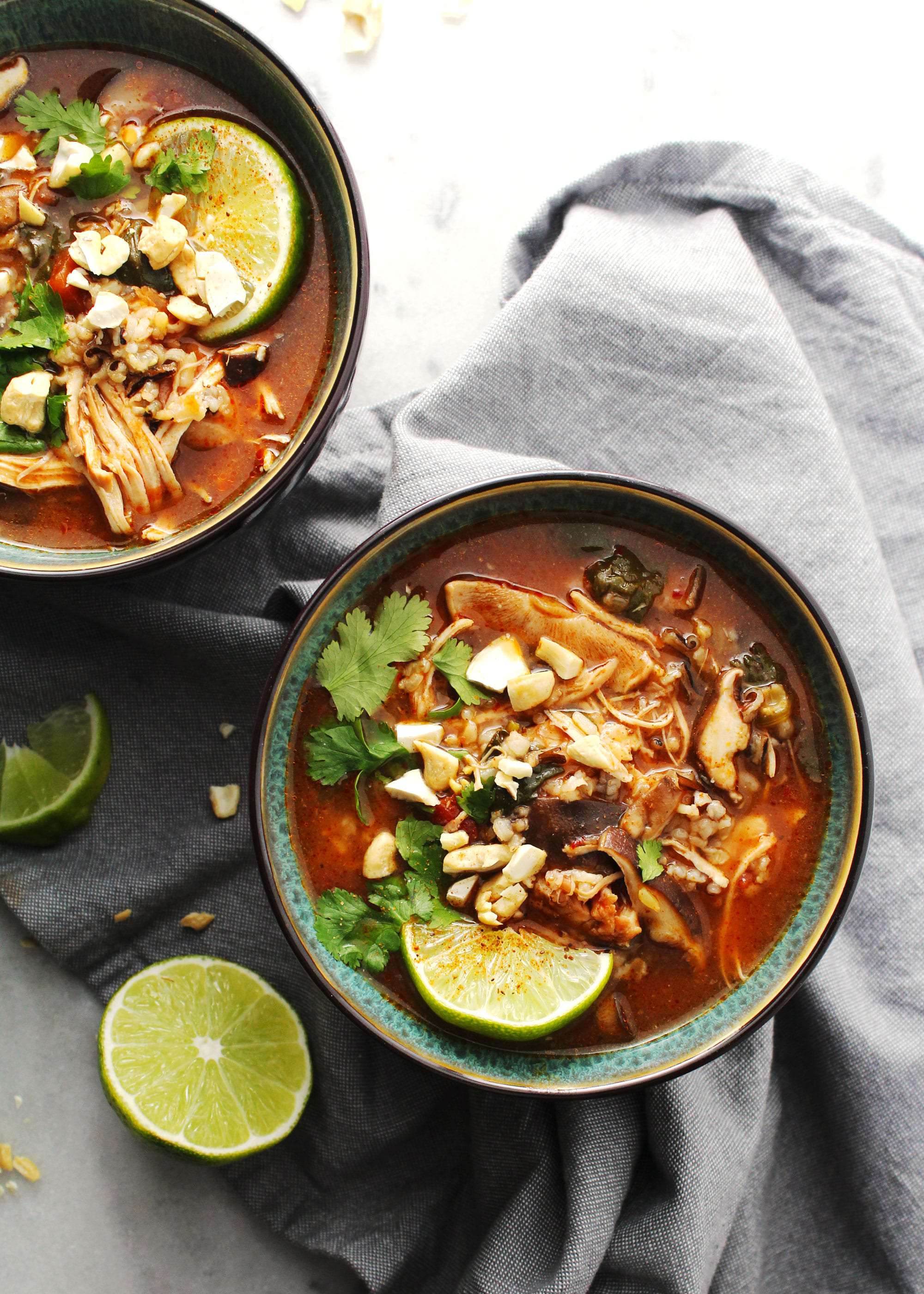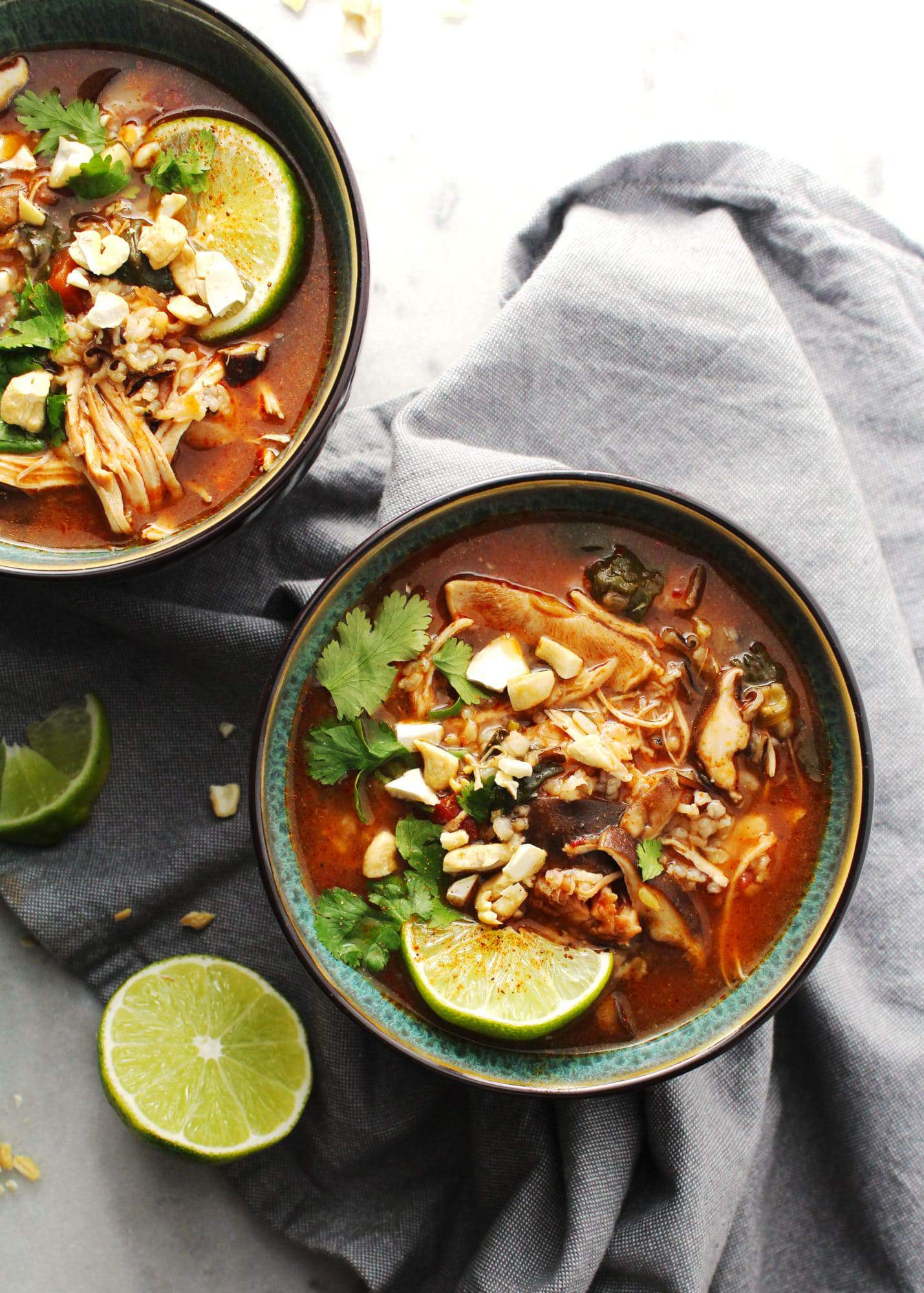 This is the millennial of all my meals… What? Stay with me… It's super unique, super cool, super now, without being completely obnoxious cause hello it's made in that Instant Pot you got for Christmas! Healthy, hearty and with a flavor bomb that eases any a sore throat.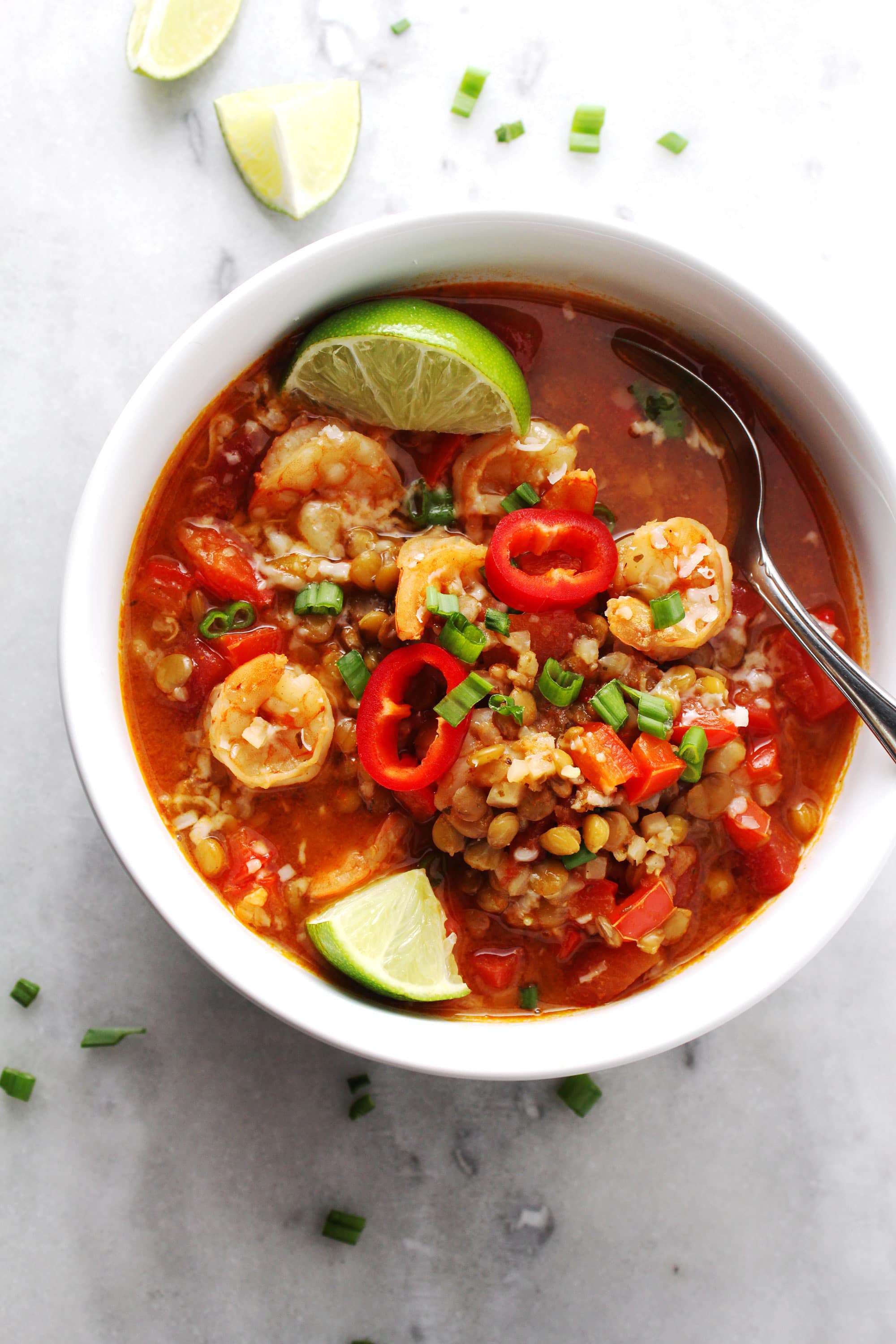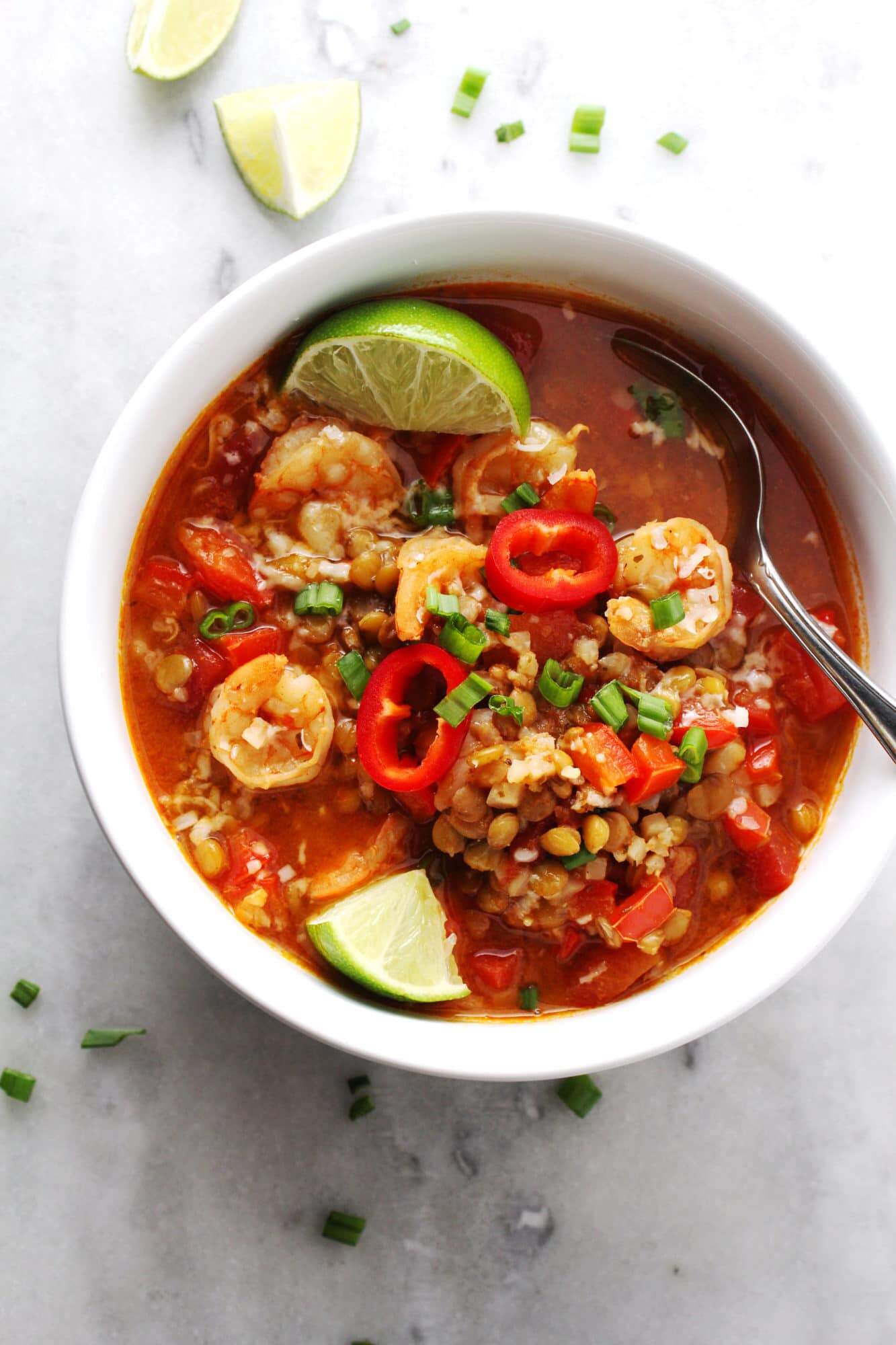 This shrimp and lentil soup is the sleek and healthy younger sister to gumbo. It's a light soup but filled with protein so it won't leave you hungry.
10. Skillet Chicken in Mushroom Sauce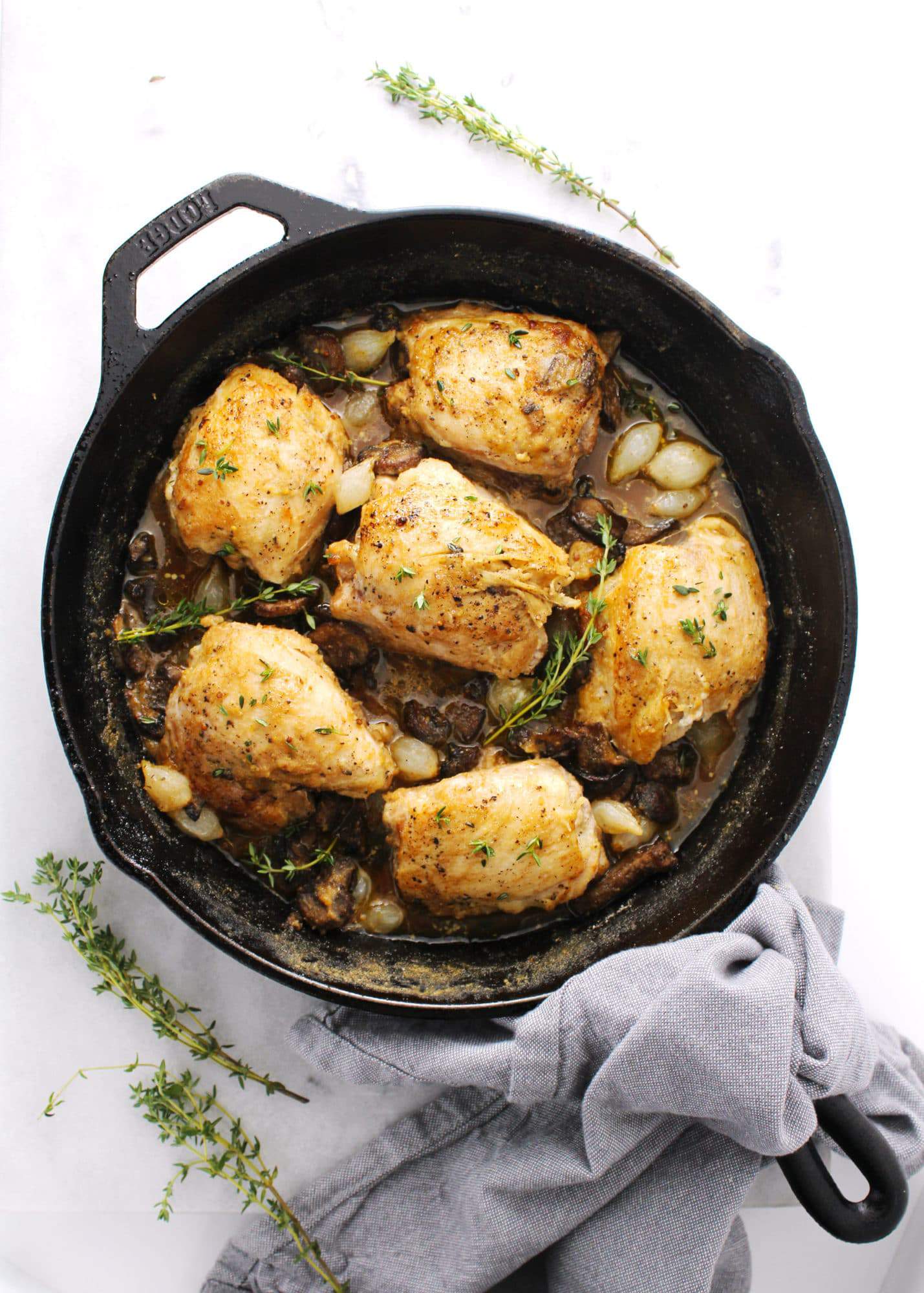 Simple. This meal is extremely simple as are some of the healthiest and best dinners. Serve this skillet chicken in mushroom cream sauce over steamed brown rice or mashed cauliflower and your body will thank you (so will your taste buds).
I hope this helps you get started on where to start when it comes to healthy dinners. Healthy doesn't have to be fussy or taste like bark.