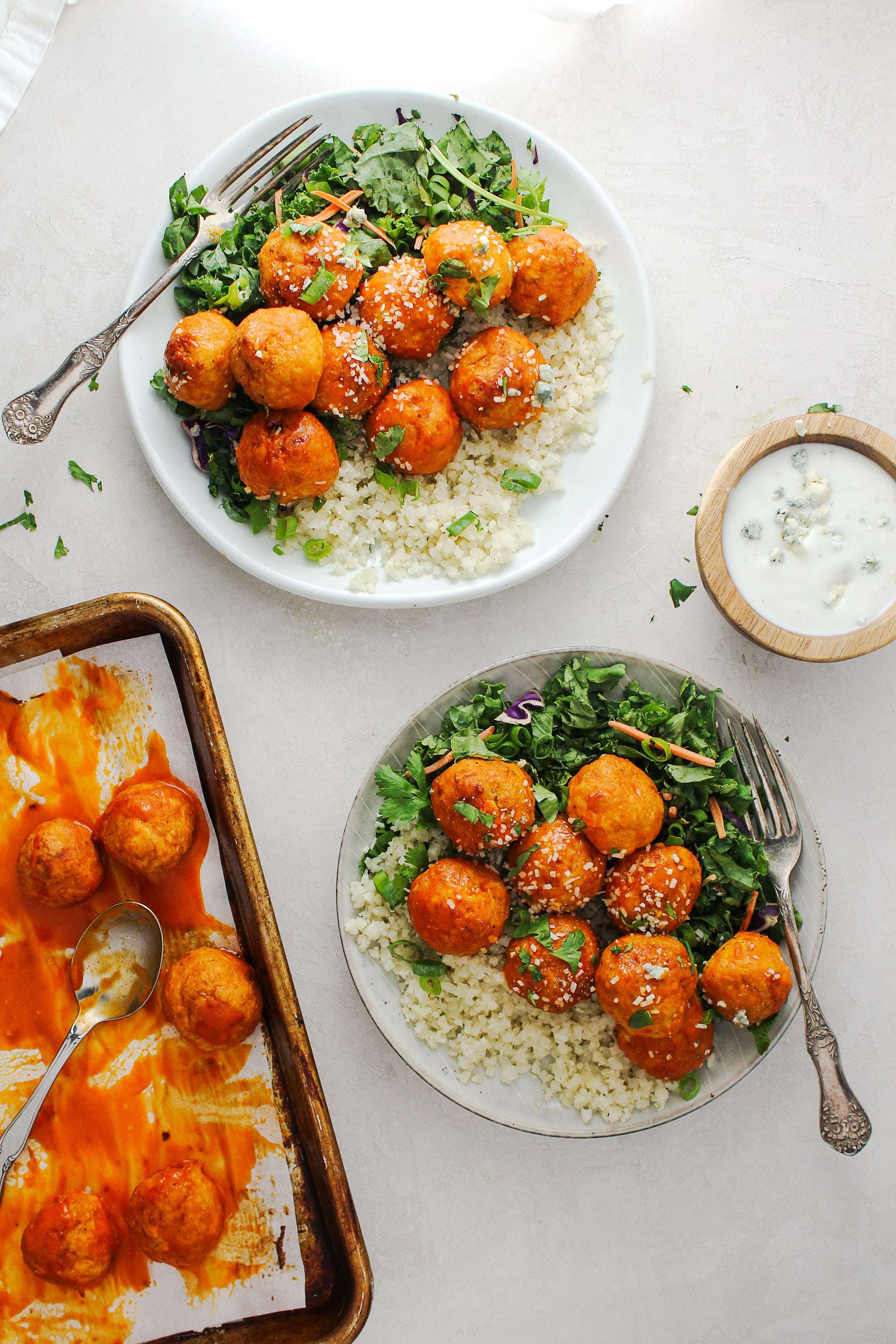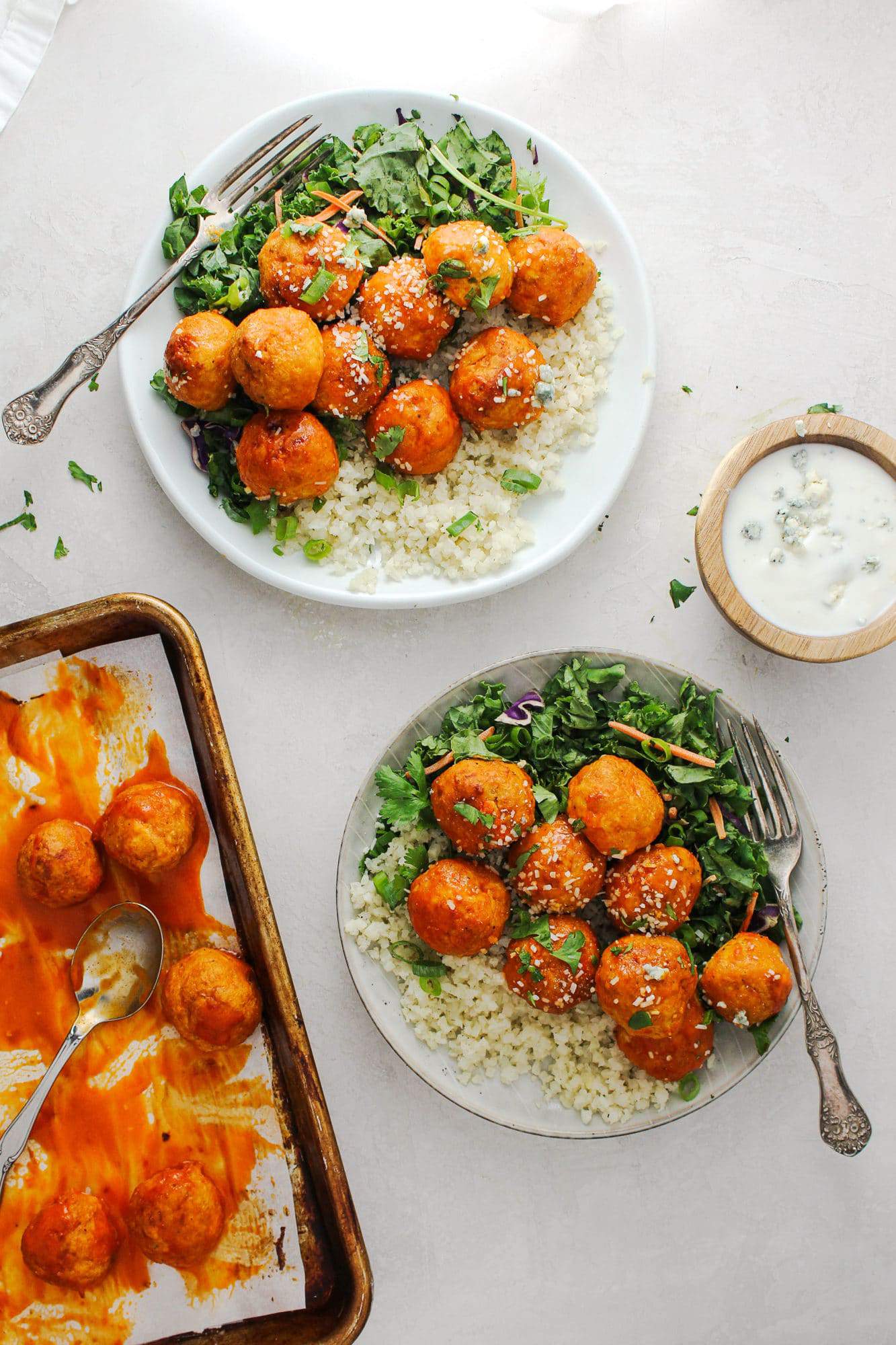 Warning!! Cloudy with a chance of meatballs! These buffalo chicken meatballs are going down! They're going down and I'm going to be the one to take them, or rather eat them…
Sounds aggressive…
It is!
Two things are at play here: one I've been so behind, like how is it August already, when I'm still in April kind of behind (true story), and two they're delicious. Meatballs and buffalo sauce are a match made in meatball heaven (Is that a place? Should we go?!).
This summer has been an every other week travel and entertaining guests kind of schedule that has left me with some amazing memories but a to do list about 4 months long. Mentally, I'm still rocking April, but here it is August. Seriously, what???
Dinner, or preparing dinner rather, has taken a serious hit. In other words we've had meals on repeat. Hello meatballs! So I started to get creative…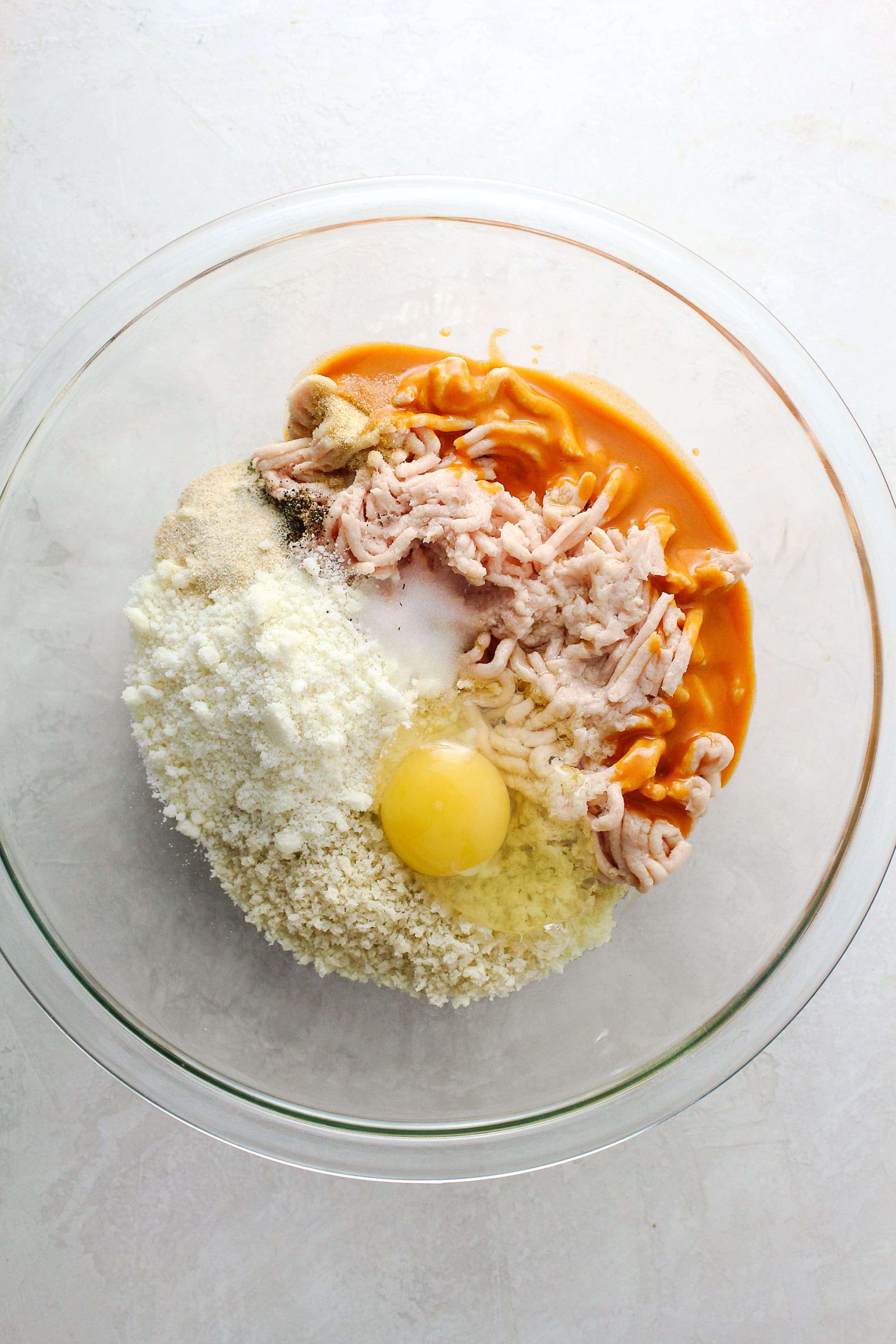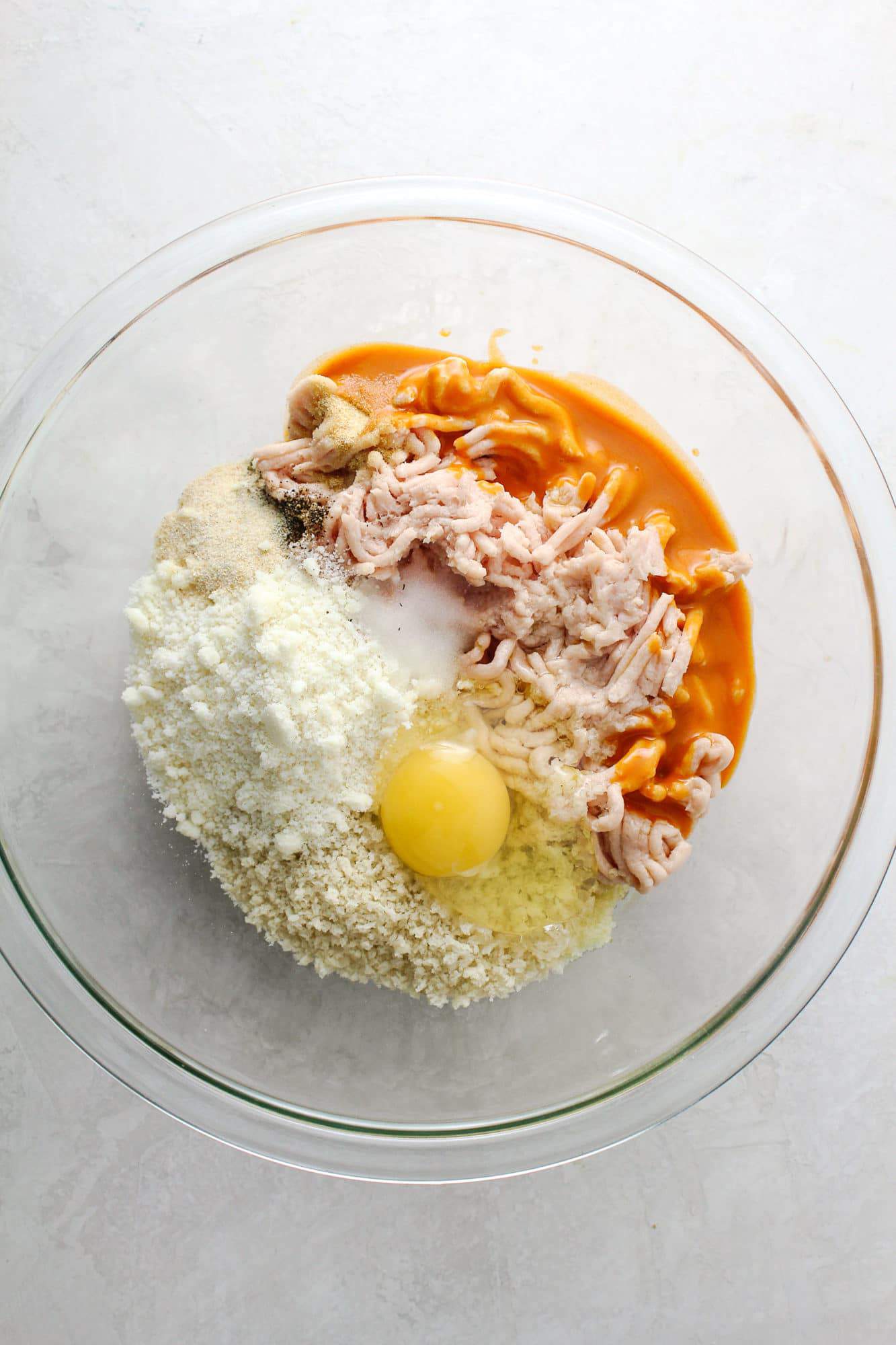 In addition to our crazy summer schedule, I've decided to pile on more crazy (why not right?) and improve my photography skills, or get some skills. This lead me down a food blogger comparison rabbit hole that left me feeling unworthy. I was stuck trying to shoot these buffalo chicken meatballs and couldn't achieve the look I so desired.
I decided to drown my sorrows in my Instagram feed and upon opening the app the first picture to pop up was one of the favorite, also one of the most talented, food bloggers posting her recipe for… yep, buffalo chicken meatballs.
Just before closing the app in furious frustration I saw the very next picture from @champagneandmacaroons with the quote "comparison is the thief of all joy." How's that for some mental clarity! I went to bed hopeful and ready to attack these meatballs that I'd struggled to capture in more ways then one.
Finally, I've made peace with where I'm at photography-wise and will continue to learn and improve, while trying my best to stay away from the comparison trap! In the meantime, how about some emotional eating of buffalo chicken meatballs?!?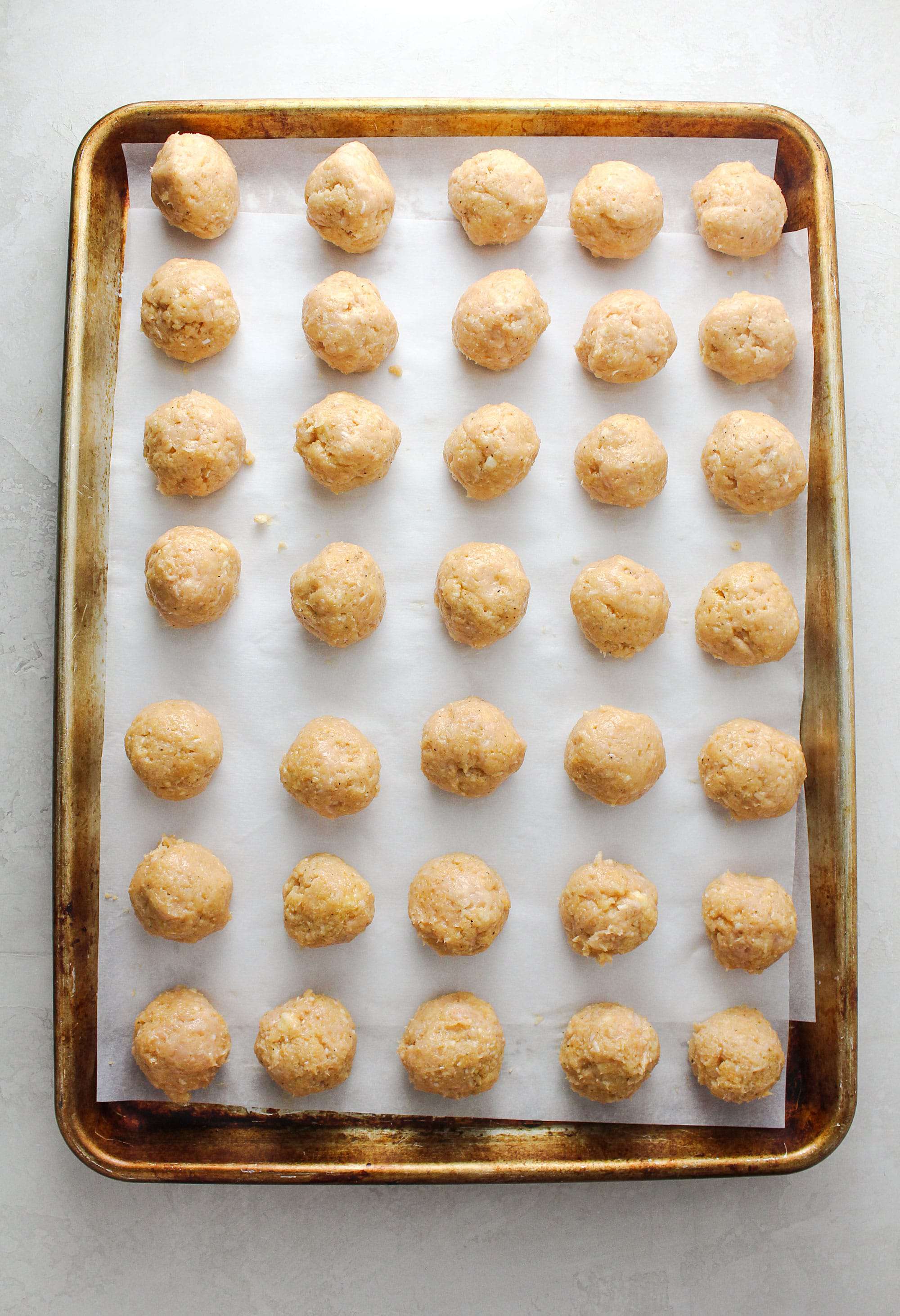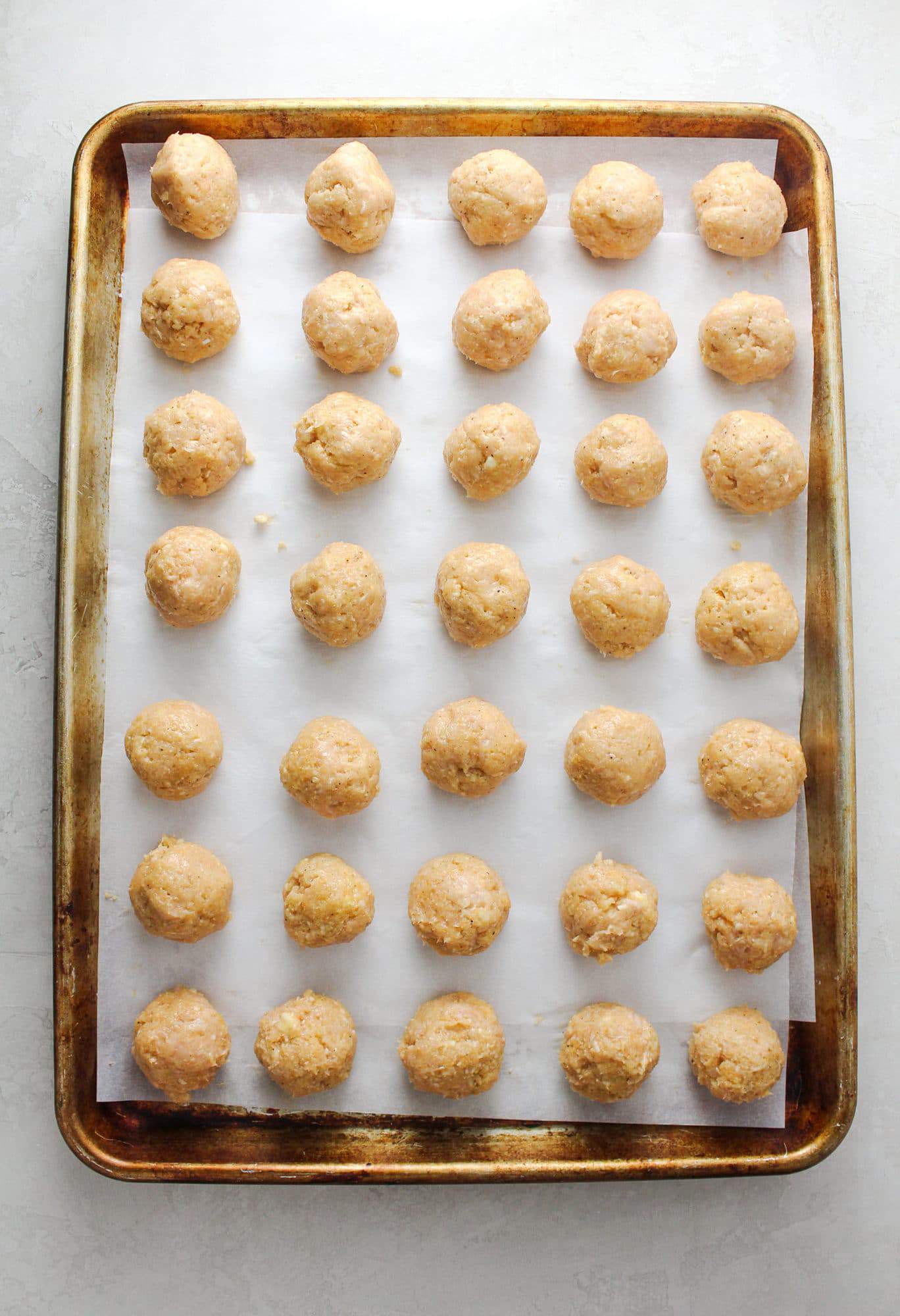 How to Make the Best Meatballs
Prep Options: Stovetop or bake? Entirely up to you and your taste preference or time allowance. Personally, I prefer the baked method because they're a tad lower in calories and I can put them in the oven and forget them until the oven buzzer dings. Stovetop meatballs allow for a slightly crispy outer layer whereas baked meatballs are a bit softer overall.
Ingredient Options: This may be obviously, but what goes in the meatballs matters too! Adding that small amount of olive oil is key for super moist, on the inside, meatballs. For less of a crunch, swap out the panko breadcrumbs for standard breadcrumbs or even almond meal if you're going gluten free.
The Key Ingredient to Buffalo Chicken Meatballs
Buffalo sauce, duh!
Any true buffalo fan will tell you not all sauces are created equal and here's where it comes down to you and your preference once again. There's hot sauce, Tabasco sauce, or even sriracha instead of buffalo. As I like to say, you do you, no one (except maybe those from the Buffalo region of New York) will judge.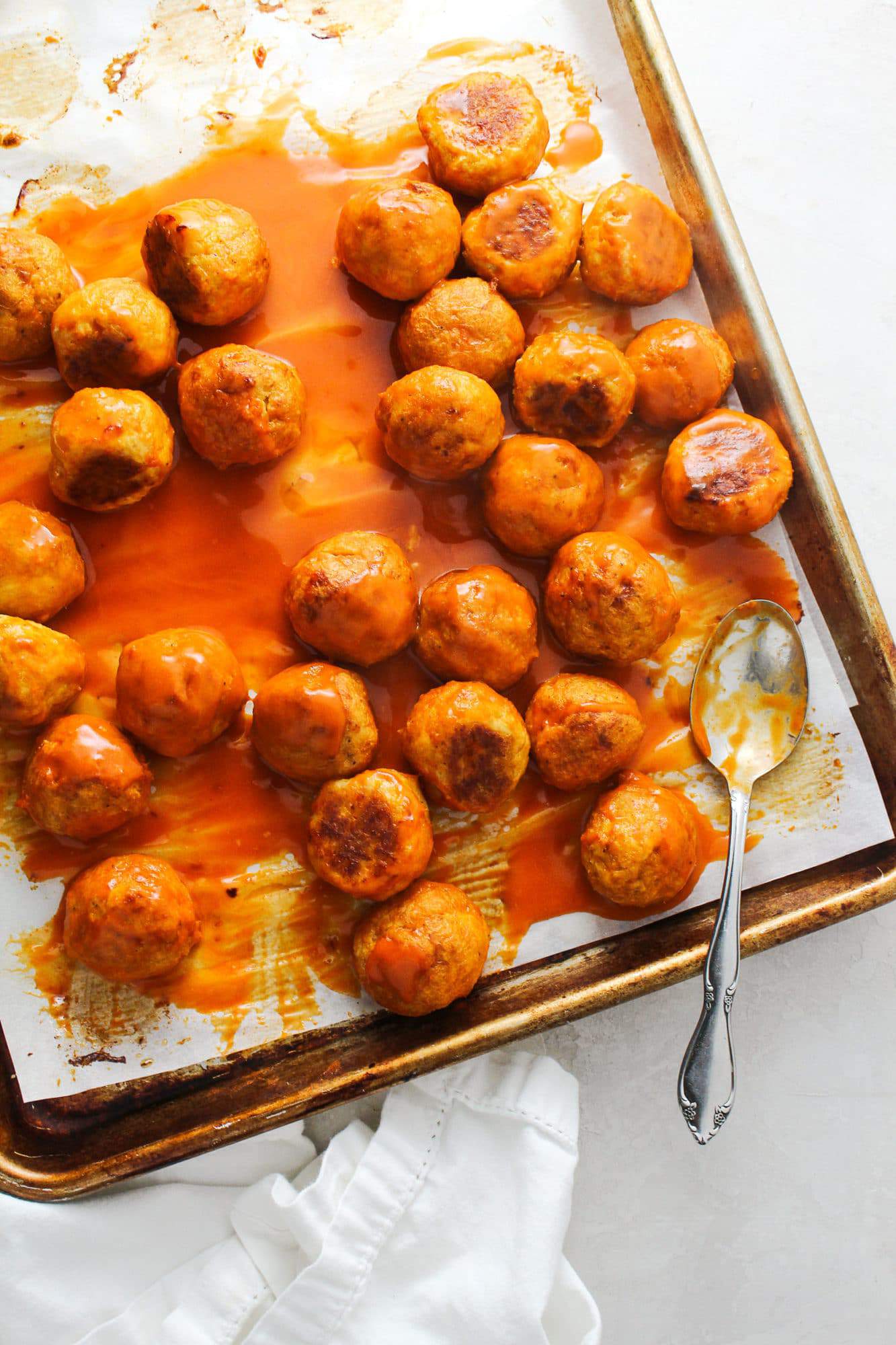 What to Pair with Meatballs?
You could go the traditional buffalo wing-type route by slicing up some carrot sticks and celery to dip in ranch and call it a happy day, or you could go for a full meal. By purchasing a bag of pre-mixed kale salad and frozen cauliflower rice I was able to cut some significant time while the meatballs cooked.
Saute the cauliflower rice in a skillet with some olive oil and salt and arrange on the plates with your salad. Top with the meatballs and any extra sauce you have left over.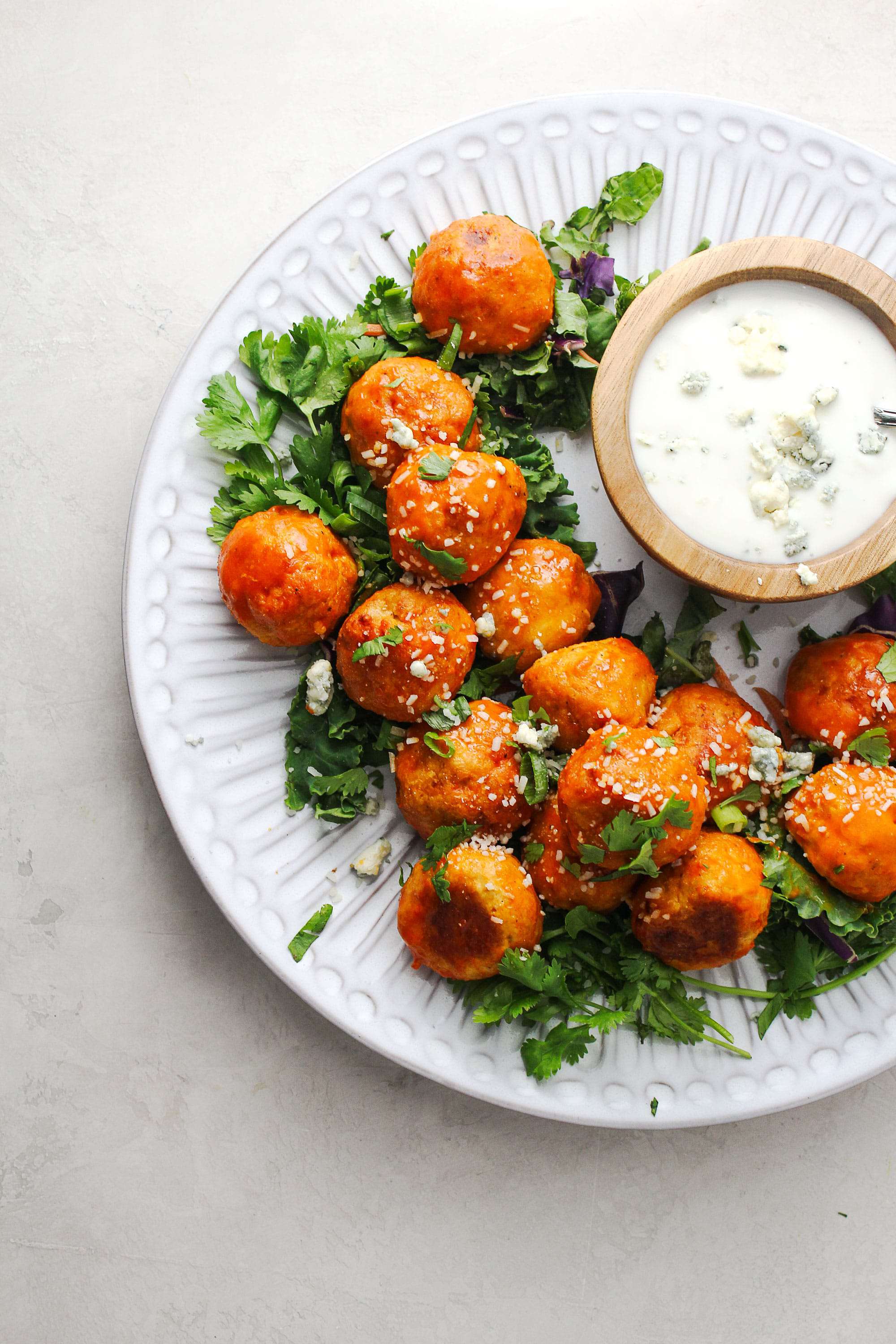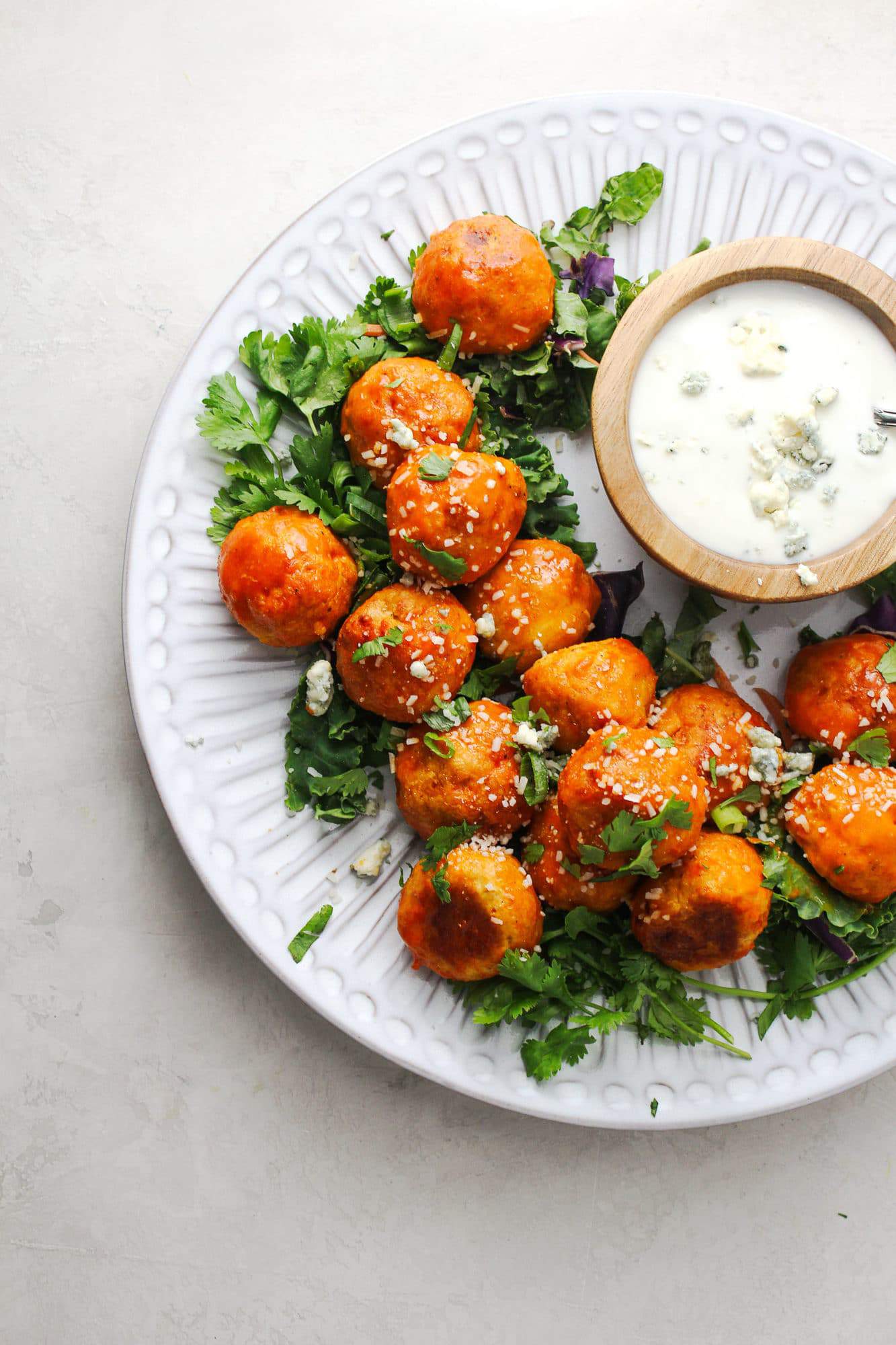 If you're in a meatball state of mind (great minds do think a like, just sayin') then here are some of my other favorite recipes…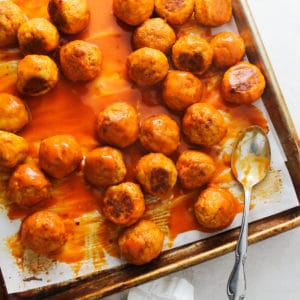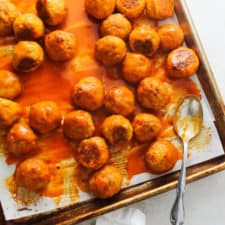 Buffalo Chicken Meatballs
A healthy version of an appetizer favorite. Each of these Buffalo Chicken Meatballs is tender and drenched in a delicious buffalo sauce. Make them as an appetizer or use them in the main course.
Print
Pin
Rate
Ingredients
1

lb

Ground Chicken

1

large

Egg

beaten

3/4

cup

Panko Breadcrumbs

1/2

cup

Grated Parmesan

2

tablespoons

Olive Oil

1

cup

Buffalo Sauce

+ 2 tablespoons

1/2

teaspoon

Garlic Powder

1/2

teaspoon

Onion Powder
Instructions
Preheat the oven to 400ºF and line a rimmed baking sheet with parchment paper or foil and coat lightly with cooking spray.

In a large mixing bowl combine the ground chicken, egg, panko breadcrumbs, parmesan cheese, olive oil, only 2 tablespoons of the buffalo sauce, and the garlic and onion powder. It's best to use your hands to mash the ingredients together.

Shape the mixture into small 2-inch diameter sized balls and place on the prepared baking sheet.

Bake for 20 minutes. Remove from oven and toss with the remaining 1 cup of Buffalo Sauce and place back in the oven and continue baking for an additional 10 minutes.
Nutrition
Serving:
1
meatball
|
Calories:
46
kcal
|
Carbohydrates:
1
g
|
Protein:
4
g
|
Fat:
3
g
|
Saturated Fat:
1
g
|
Trans Fat:
1
g
|
Cholesterol:
21
mg
|
Sodium:
293
mg
|
Potassium:
87
mg
|
Fiber:
1
g
|
Sugar:
1
g
|
Vitamin A:
23
IU
|
Vitamin C:
1
mg
|
Calcium:
23
mg
|
Iron:
1
mg