Last Updated on
This Cashew Coconut Smoothie is packed with nutritious ingredients that taste like a delicious treat. Coconut milk, cinnamon, and banana are the base of this recipe with unique add-ins such as oats and raisins.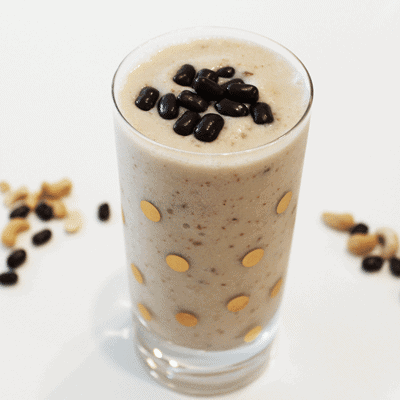 Through my site I hope to share a healthy and balanced lifestyle when it comes to eating and entertaining as well as in creating. I've become passionate about eating clean, wholesome foods and super foods as well as cleansing through juicing. You can find many of the recipes I prepare for my family daily throughout this site as well as a few homemade decadent treats, which is where the balance comes in.Often times these recipes were inspired by dishes I've tried at a restaurant or come across through our travels.
The Cashew Coconut Smoothie recipe in this article was inspired by a smoothie I tasted in a "blind taste test" at Blend Juice Bar in Mt. Pleasant, SC. I was handed a miniature drink and told there where 6 total ingredients. It was up to me to see if I could figure them out. I didn't guess all the ingredients correctly but I came pretty close, and what I came up with, I think, is a brand new smoothie recipe.I attended an event at the store and was fortunate enough to meet the owner whose passion for eating healthy organic foods and drinking smoothies and juices was nothing short of contagious. I certainly didn't need convincing of the health benefits this type of consumption brings, however I was thrilled to find a local establishment who goes above and beyond to bring you the most nutritious, organic and pesticide free foods.
I was no stranger to Blend Juice Bar since my family loves a good green smoothie, toddler included, but it was refreshing to see the owners and people who work there share this passion for eating healthy too. If you're ever in town, I hope you'll stop by. You surely won't regret a visit and your body will thank you!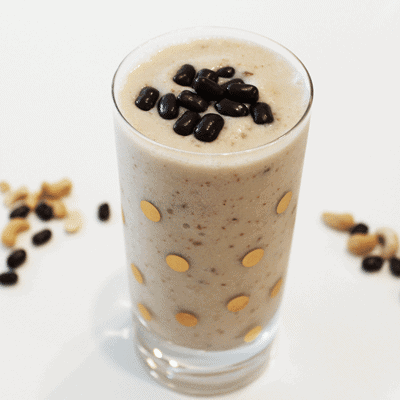 Ingredients
1

cup

Cashew Milk

homemade or store-bought

1

medium

Frozen Banana

1/4

cup

Oats

gluten-free if possible

1/4

cup

Dates

pitted

1/8

cup

Cashews

1

teaspoon

Agave

optional

1/4

teaspoon

Cinnamon
Nutrition