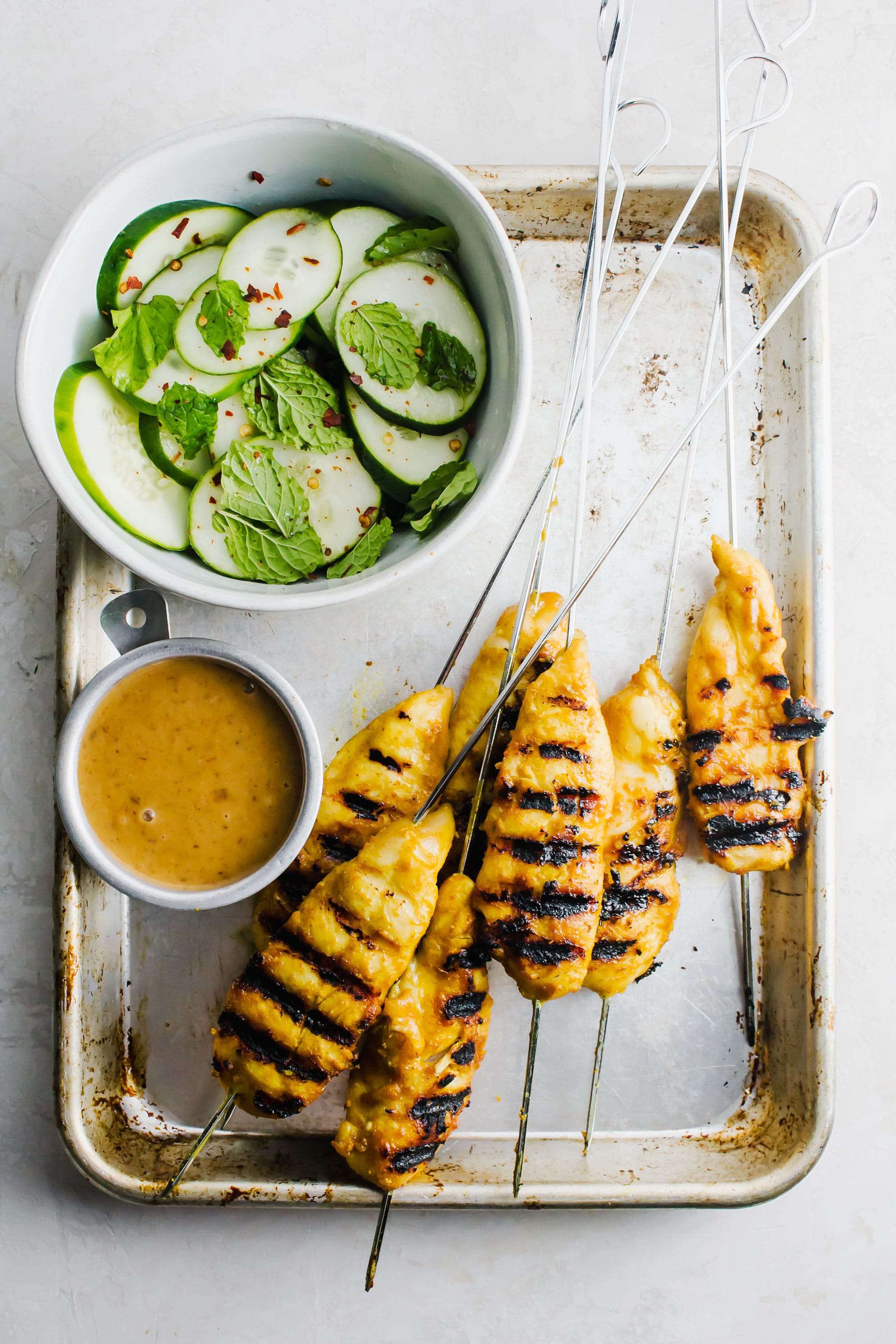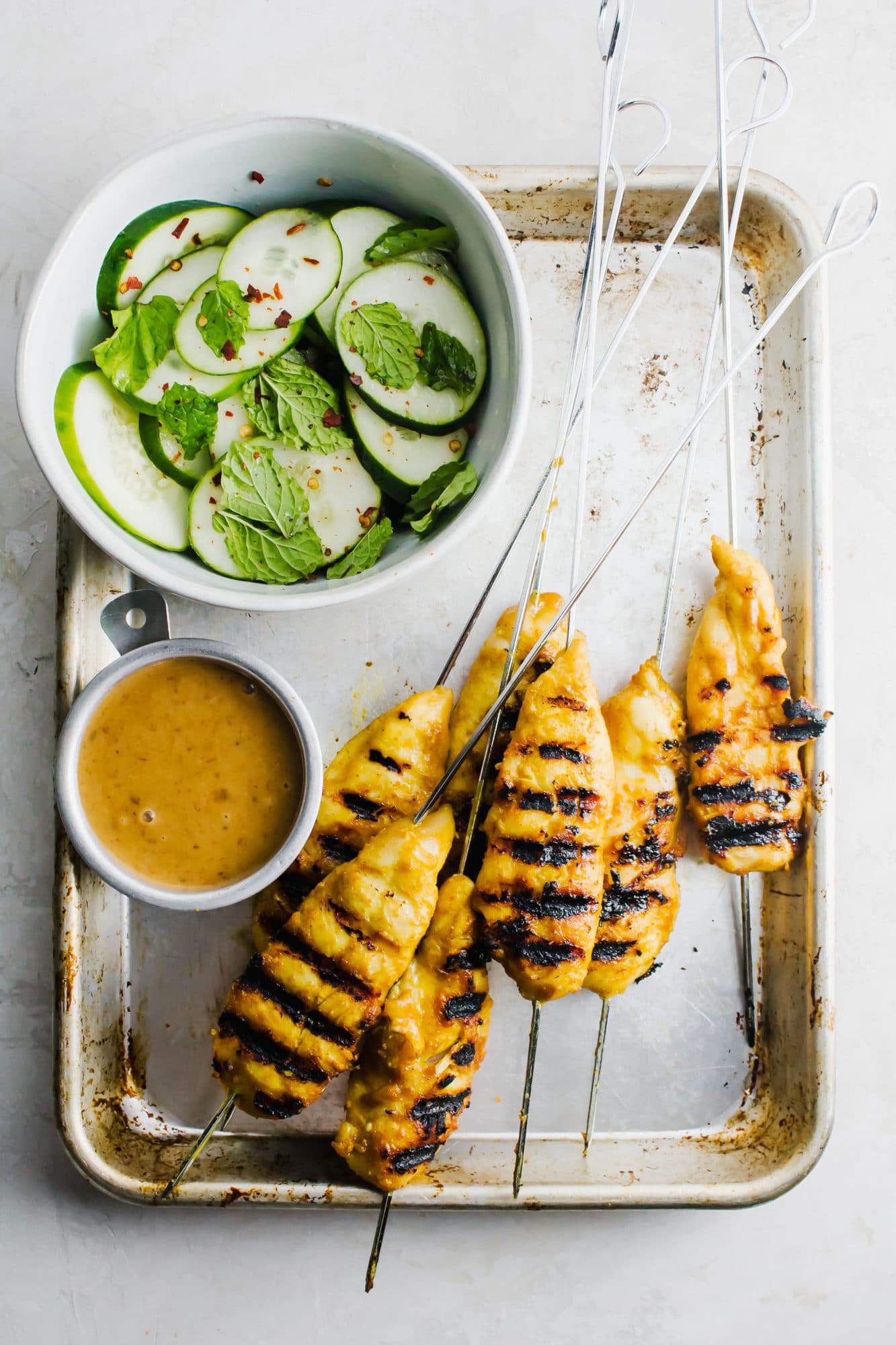 Chicken Satay with Peanut Sauce is a fun dinner. It's a fun dinner your entire family will enjoy eating whilst likely sword fighting with the skewers if you have children or child-like tendencies.
As a former fashion designer, which may surprise you, I'm usually on the later end of jumping on a trend. This was exactly the case with reading the acclaimed Crazy Rich Asian's book series. Currently, I just finished book two in the series, but my obsession started during a summer trip to NYC.
I stopped by my favorite Barnes and Noble bookstore on the Upper East Side, which is a tradition I hold strong every visit, and as always pursued the shelves for whatever jumped out at me. This tris Crazy Rich Asians end up in my bag and I didn't even wait to leave the store before cracking it open…
The books, while hysterical, are also a foodie dream and I'm wondering if somehow there are roots linking me to Singapore. Doubtful. Every time a particular delicacy or dish was mentioned I couldn't help but research it and when it came to satay my cravings kicked into high gear.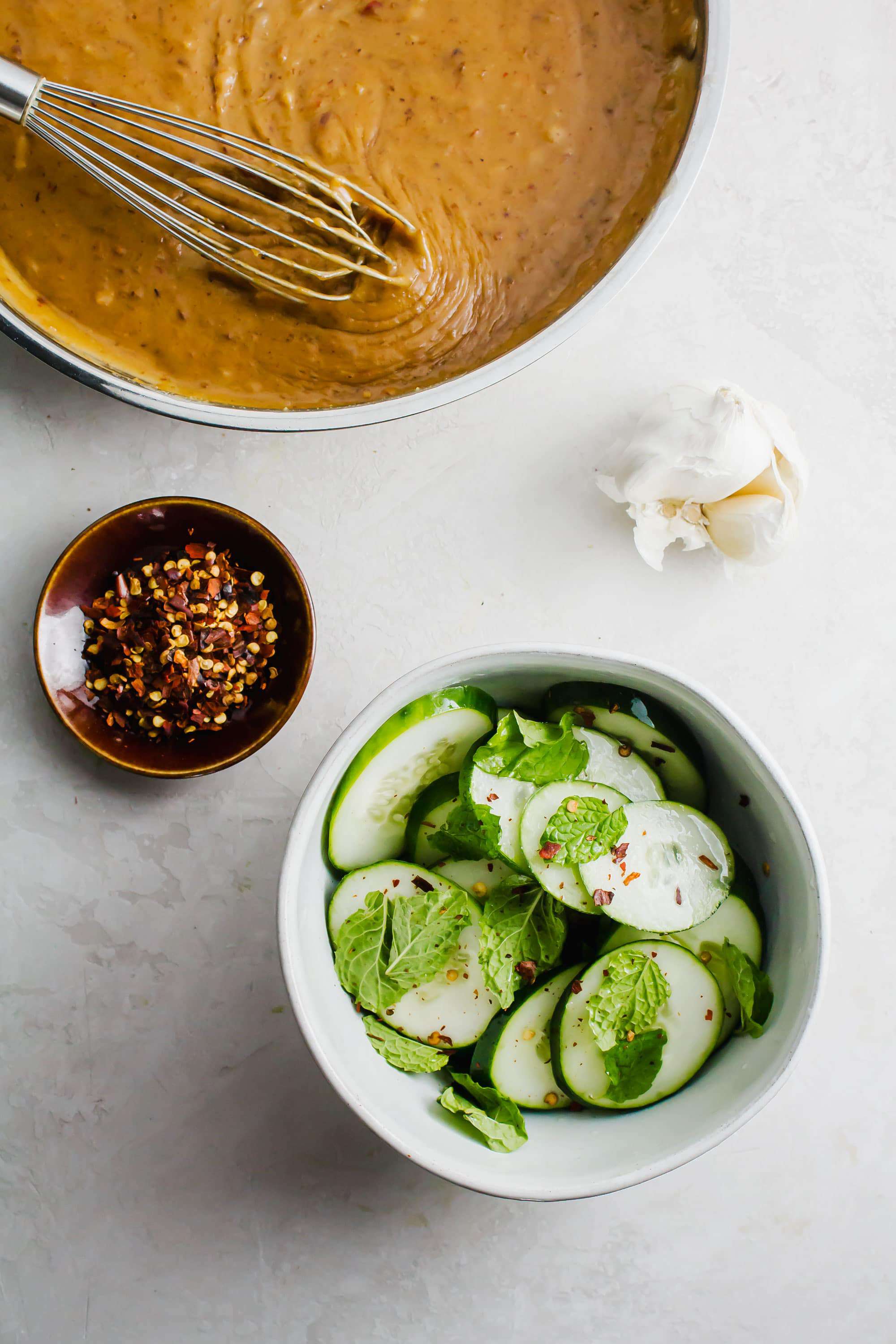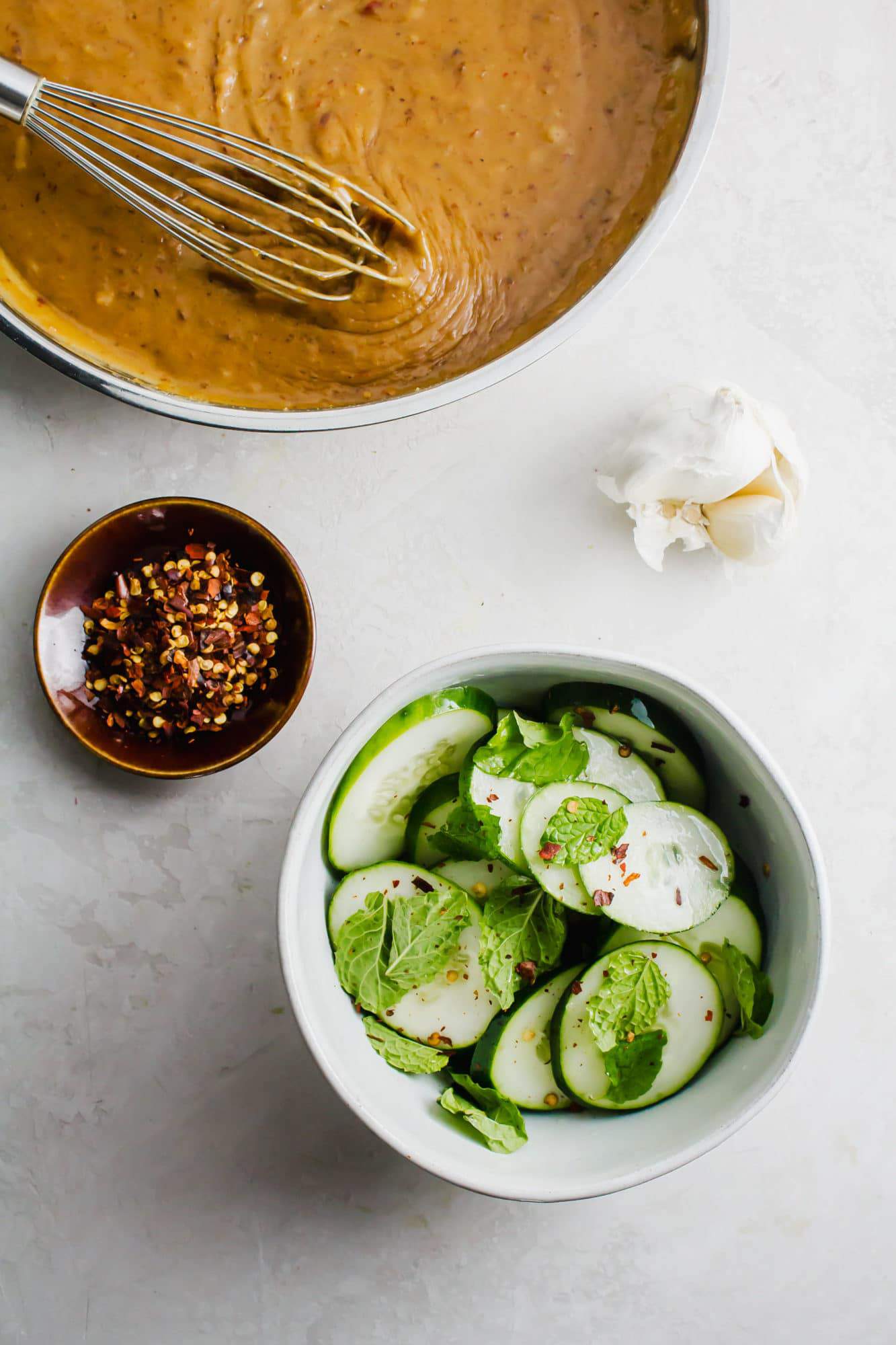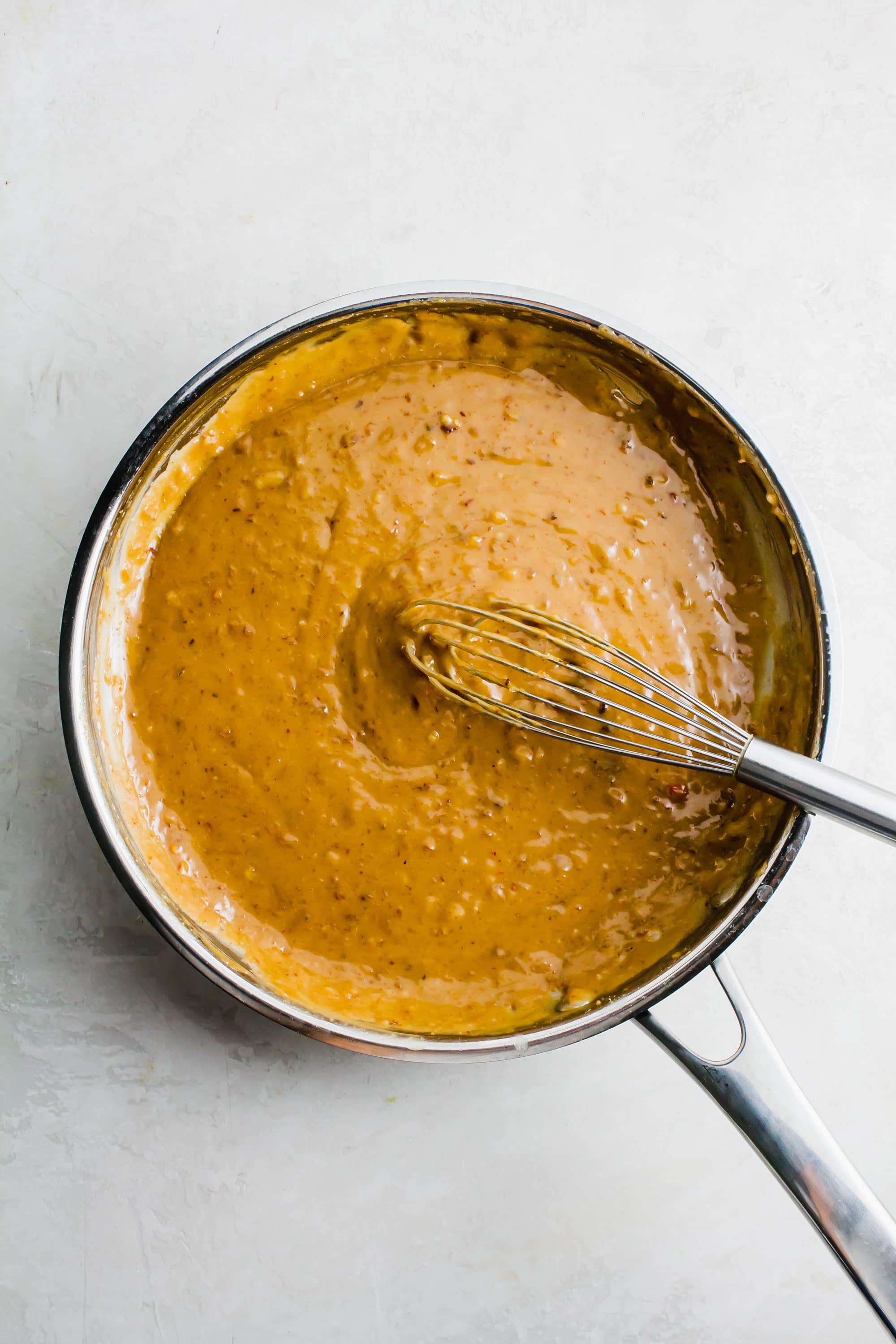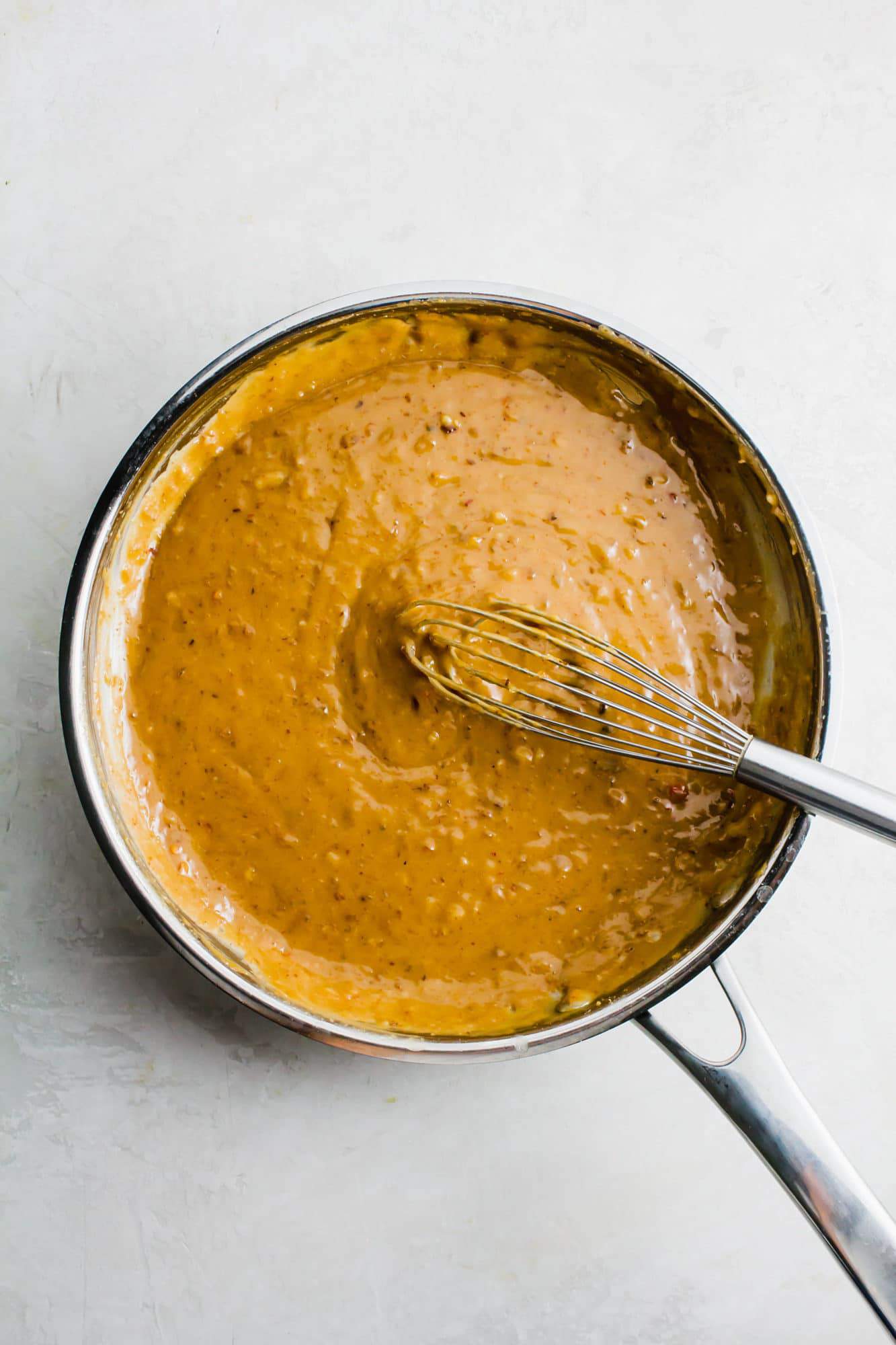 While I have absolutely ZERO satay experience, much less Singapore satay experience, I feel I do know what tastes good and so I fed into my cravings and gave this chicken with peanut sauce my best effort. It won my taste buds over and my kids certainly didn't complain. Although that could have been due to the above-mentioned sword fighting.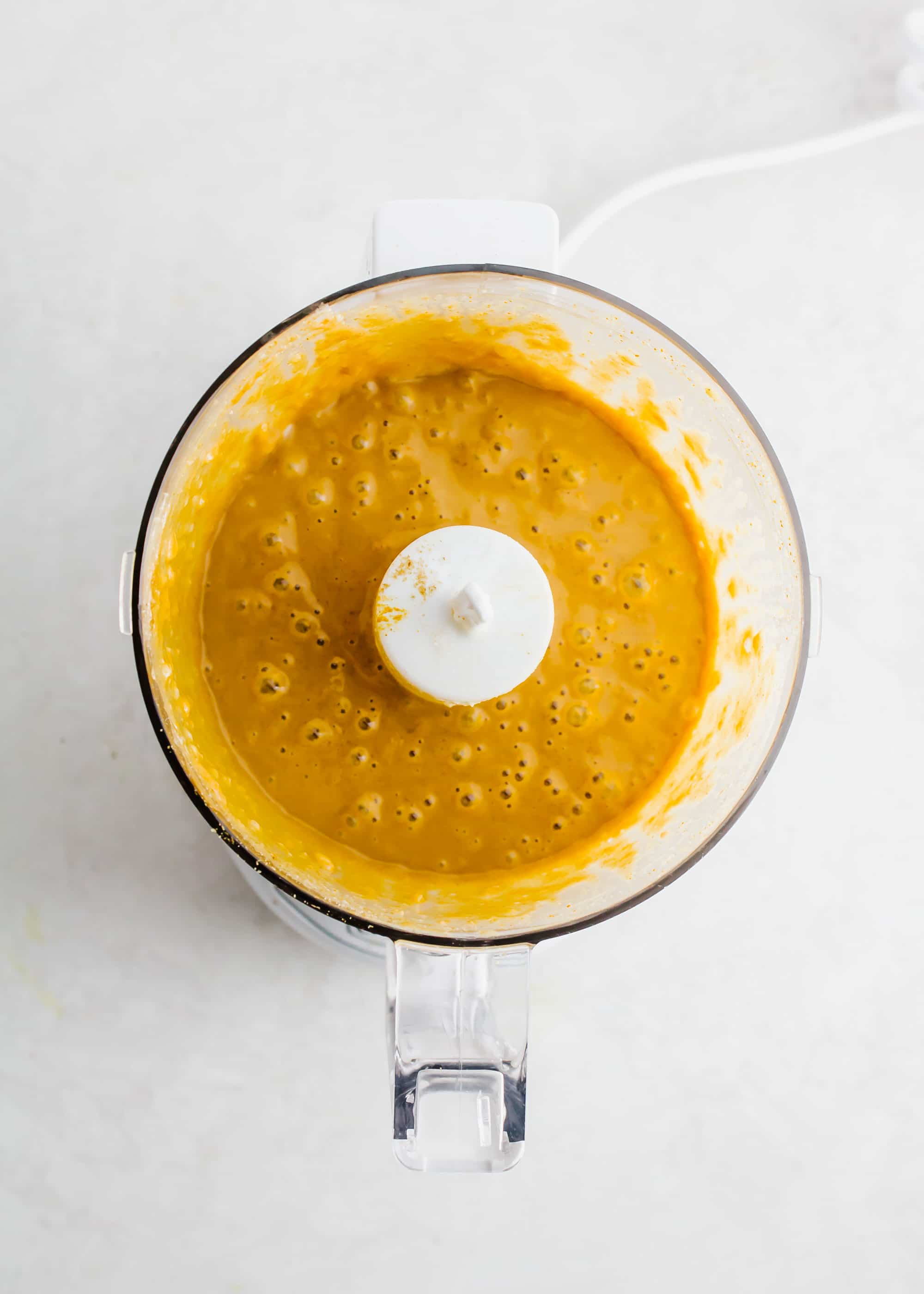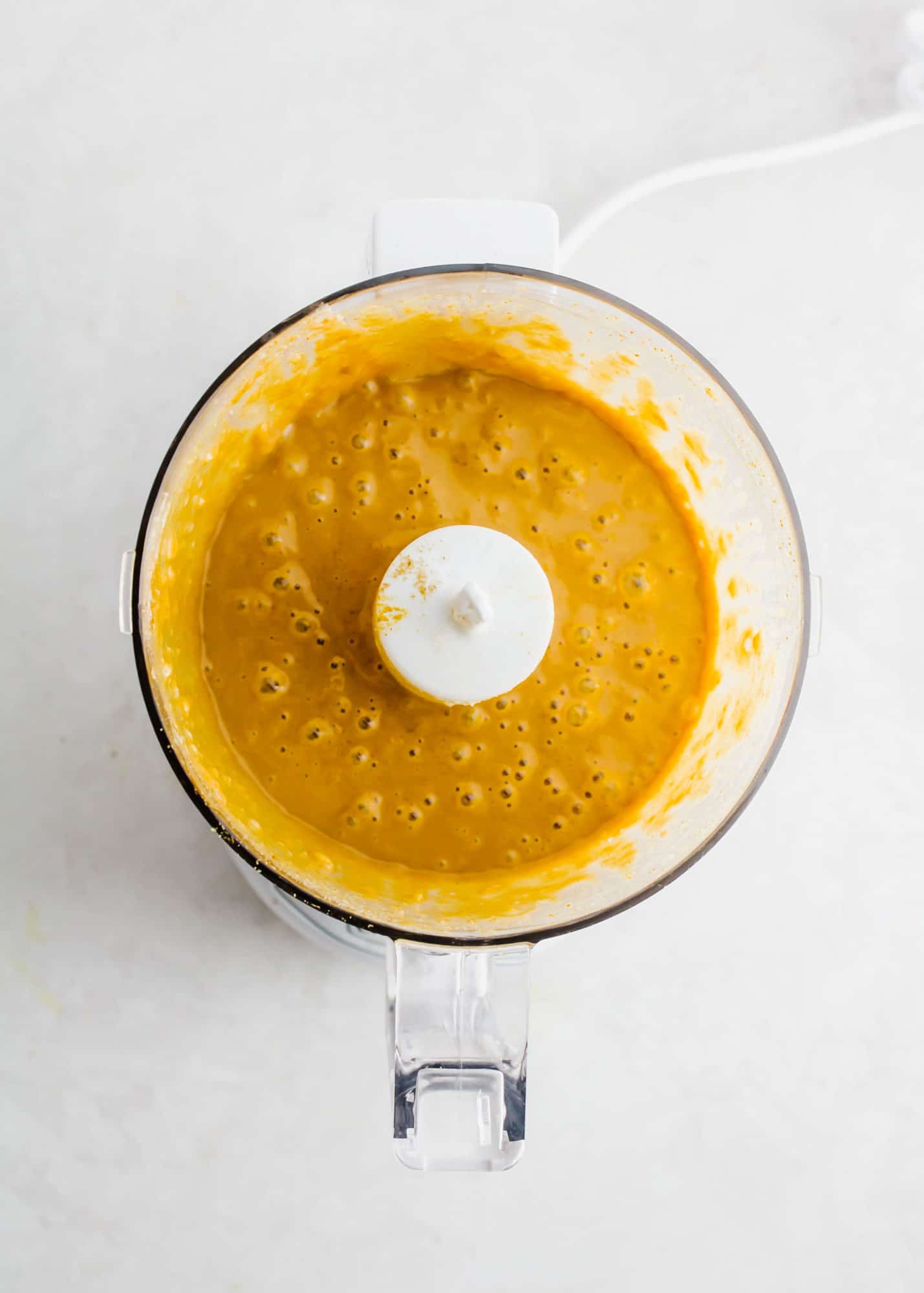 What is Satay?
I had to look this up myself, cause like I said, although I know taste I don't know much about Southeast Asian cuisine. Here's what it says:
A Southeast Asian dish consisting of small pieces of meat grilled on a skewer and served with a spiced sauce that typically contains peanuts.
This leaves much room for creativity in how this dish is prepared, which is why I think there are so many variations. This recipe is my own take and aimed for using many of the same ingredients in the satay marinating sauce as I did the peanut dipping sauce. Less ingredients = less time + less money.
Don't be afraid of the charred outer skin of the chicken either because this type of grilling makes for a super tender chicken that pairs perfectly with a peanut dipping sauce. You're going to have a ton of that dipping sauce leftover that I highly recommend you use for another marinade of salad dressing.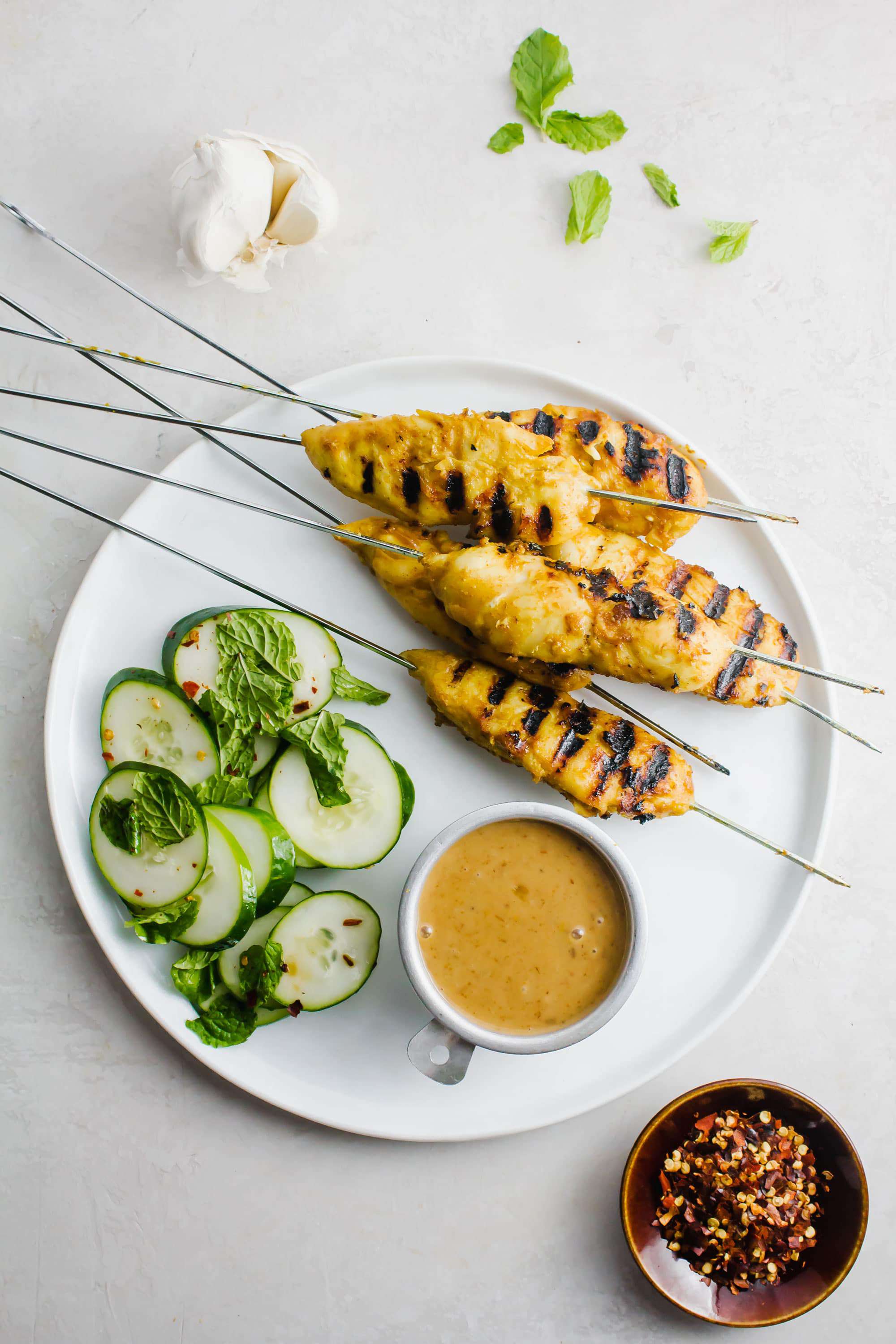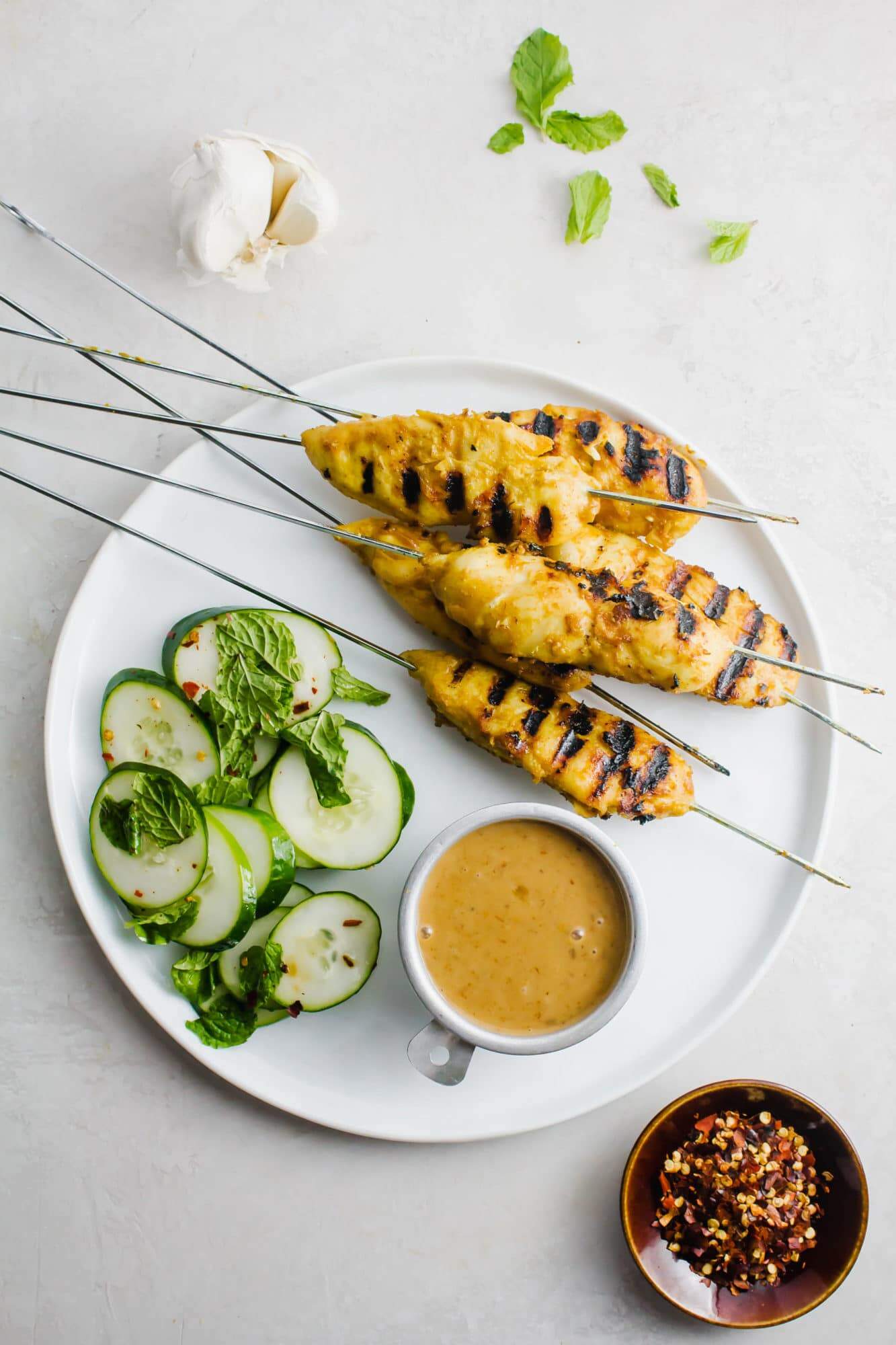 Food is fun in November and doesn't all need to resemble that of a Thanksgiving table. Prepare this healthy meal and easy meal for an enjoyable family dinner that won't leave you feeling stuffed!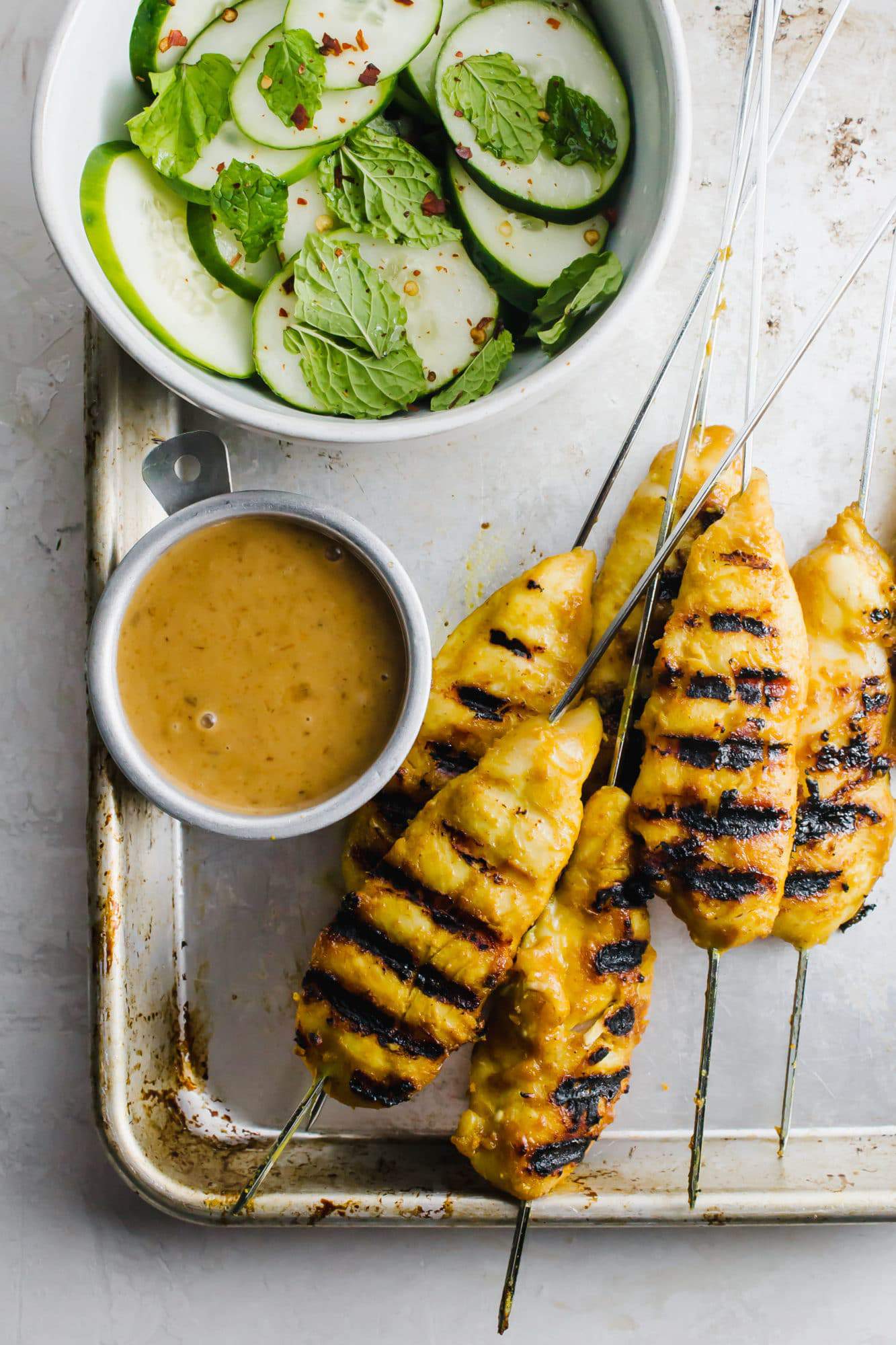 Ingredients
Chicken Satay
2

lbs

Boneless, Skinless, Chicken Breast

1/4

cup

Peanut Oil

plus more for coating skewers

2

Garlic Cloves

minced

1

teaspoon

Cumin

1/2

teaspoon

Tumeric

1/4

cup

Soy Sauce

2

tablespoons

Fish Sauce

1/2

cup

canned Coconut Milk
Peanut Sauce
13.5

ounces

canned Coconut Milk

2

ounces

Red Curry Paste

1

cup

Peanut Butter

3/4

cup

Brown Sugar

2

tablespoons

Fish Sauce

1/2

cup

Water
Instructions
In a small bowl whisk the peanut oil, garlic cloves, cumin, turmeric, soy sauce, fish sauce, and coconut milk together.

Arrange the chicken in a baking dish in one single layer and pour the marinade on top. Cover and refrigerate for a minimum of 30 minutes or up to 12 hours.

In a small saucepan over medium heat whisk all the peanut sauce ingredients together. Bring to a low simmer, stirring continuously, and cook for 3 minutes. Remove from heat and set aside.

Drain the chicken from the marinade, discarding the marinade.

Preheat the grill to medium-high heat or place a grill pan over medium-high heat.

Thread chicken onto skewers and brush with peanut oil; season with salt and pepper, to taste.

Add skewers to grill, and cook, turning occasionally, until the chicken is completely cooked through, reaching an internal temperature of 165ºF, about 12-15 minutes. If using a grill pan cook each skewer for 4 to 5 minutes on each side.
Notes
Cucumber Salad Recipe:
1

Cucumber, sliced

1/4 cup

Rice Vinegar

3 tablespoons

Sugar

1 tablespoon

Peanut Oil (or Sesame)
Pinch of Salt
Red Pepper Flakes
Fresh Mint
In a medium bowl combine the rice vinegar, sugar, peanut oil, and salt. Add the Cucumbers and sprinkle with Red Pepper Flakes. Let sit for 10 minutes and top with fresh mint.
Nutrition
Serving:
1
skewer
|
Calories:
826
kcal
|
Carbohydrates:
42
g
|
Protein:
47
g
|
Fat:
55
g
|
Saturated Fat:
25
g
|
Trans Fat:
1
g
|
Cholesterol:
97
mg
|
Sodium:
1877
mg
|
Potassium:
1165
mg
|
Fiber:
5
g
|
Sugar:
35
g
|
Vitamin A:
1539
IU
|
Vitamin C:
5
mg
|
Calcium:
88
mg
|
Iron:
4
mg