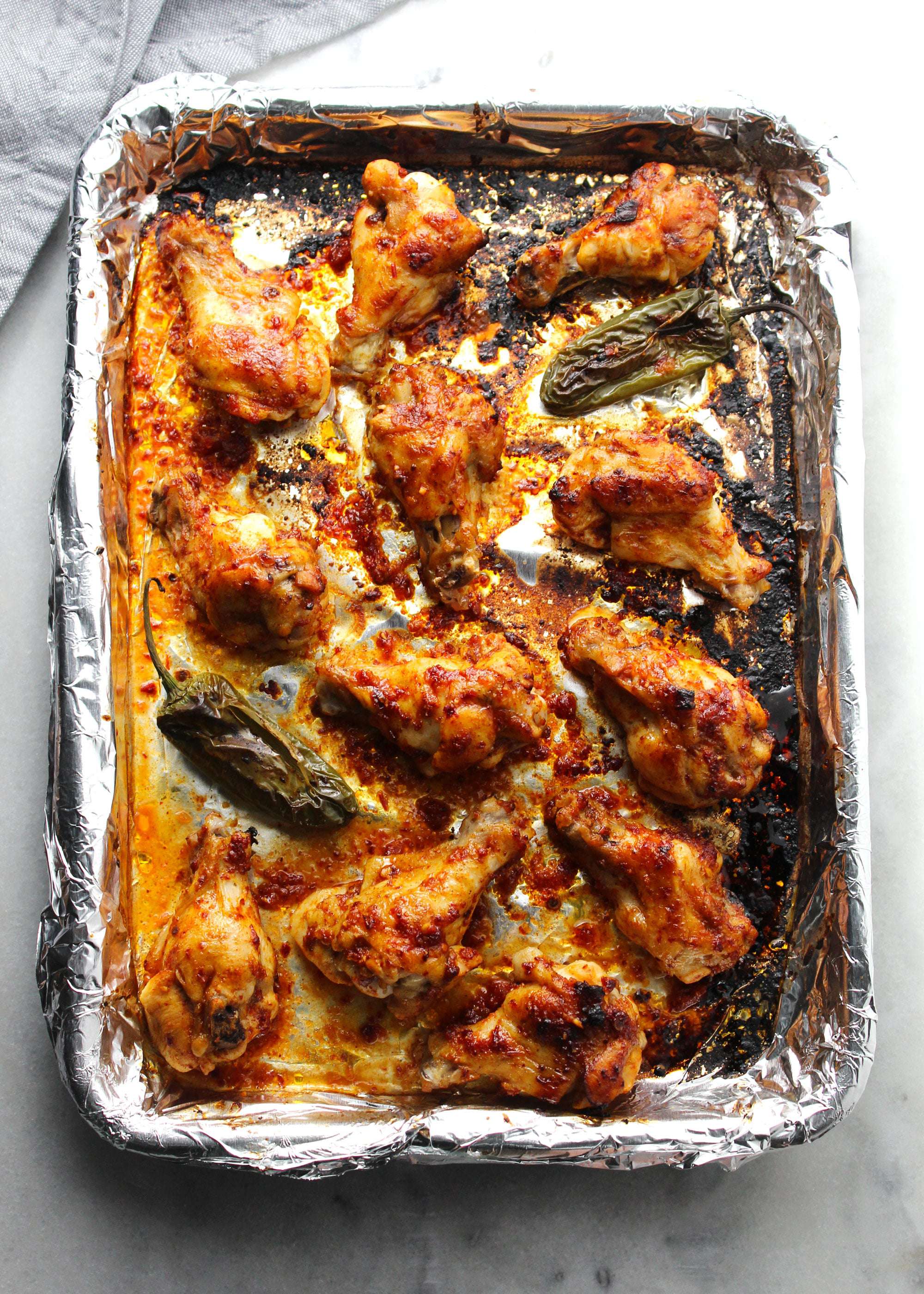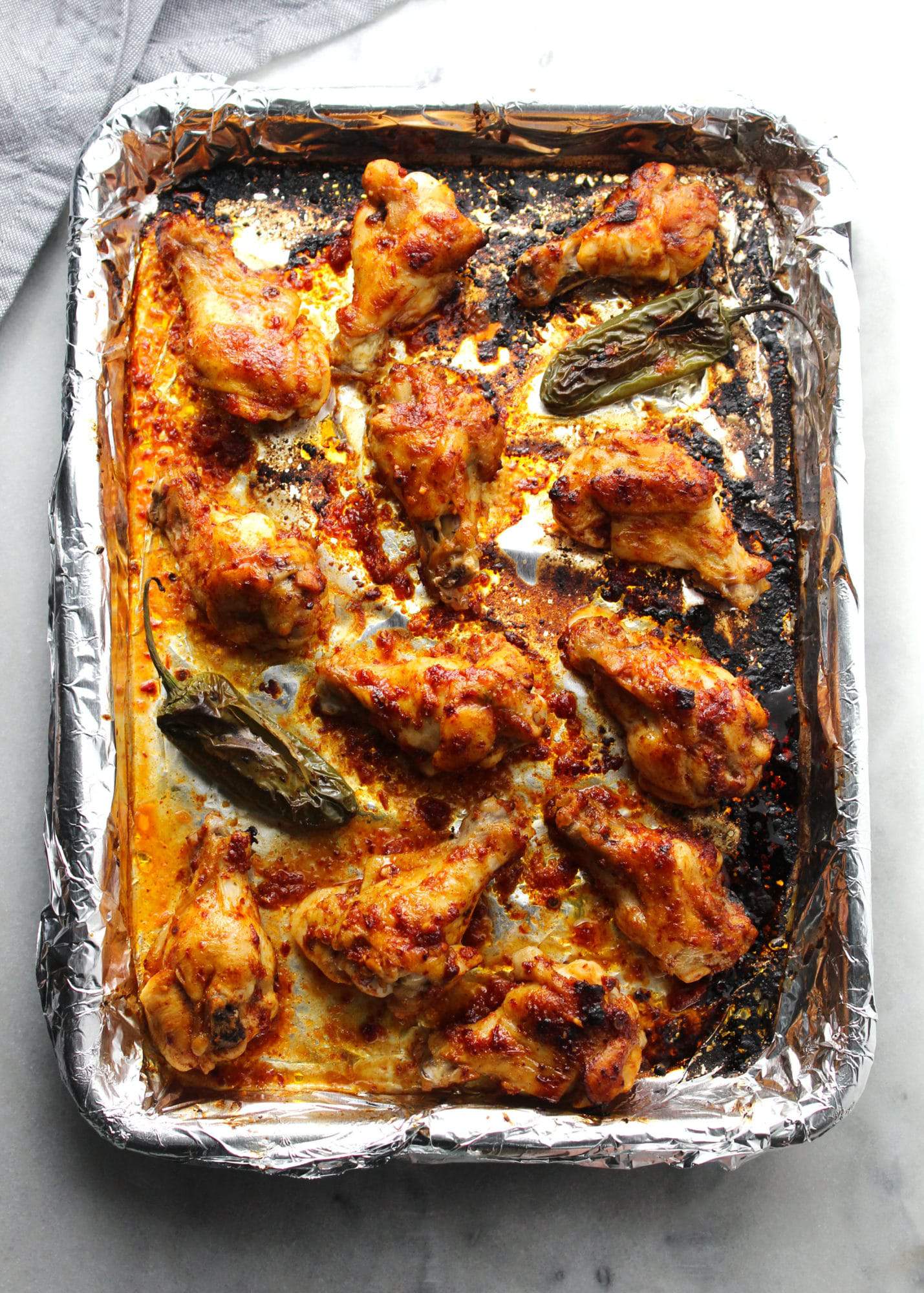 Chili lime baked chicken wings are in da house! Yep baked, so you don't have to worry about all those extra calories from frying. But… Still so good and still taste just as finger-licking good as it's less-than-healthy fried cousin.
All this just in time for the Super Bowl, which is less than 2 weeks away friends! Are you ready!?!?!? Are you "Super Bowl" ready?
Like really ready to just eat some really amazing and totally bad-for-you type foods cause you've crushed it in January being all healthy and working out (for the most part…)??? Hi, my name is Aimee!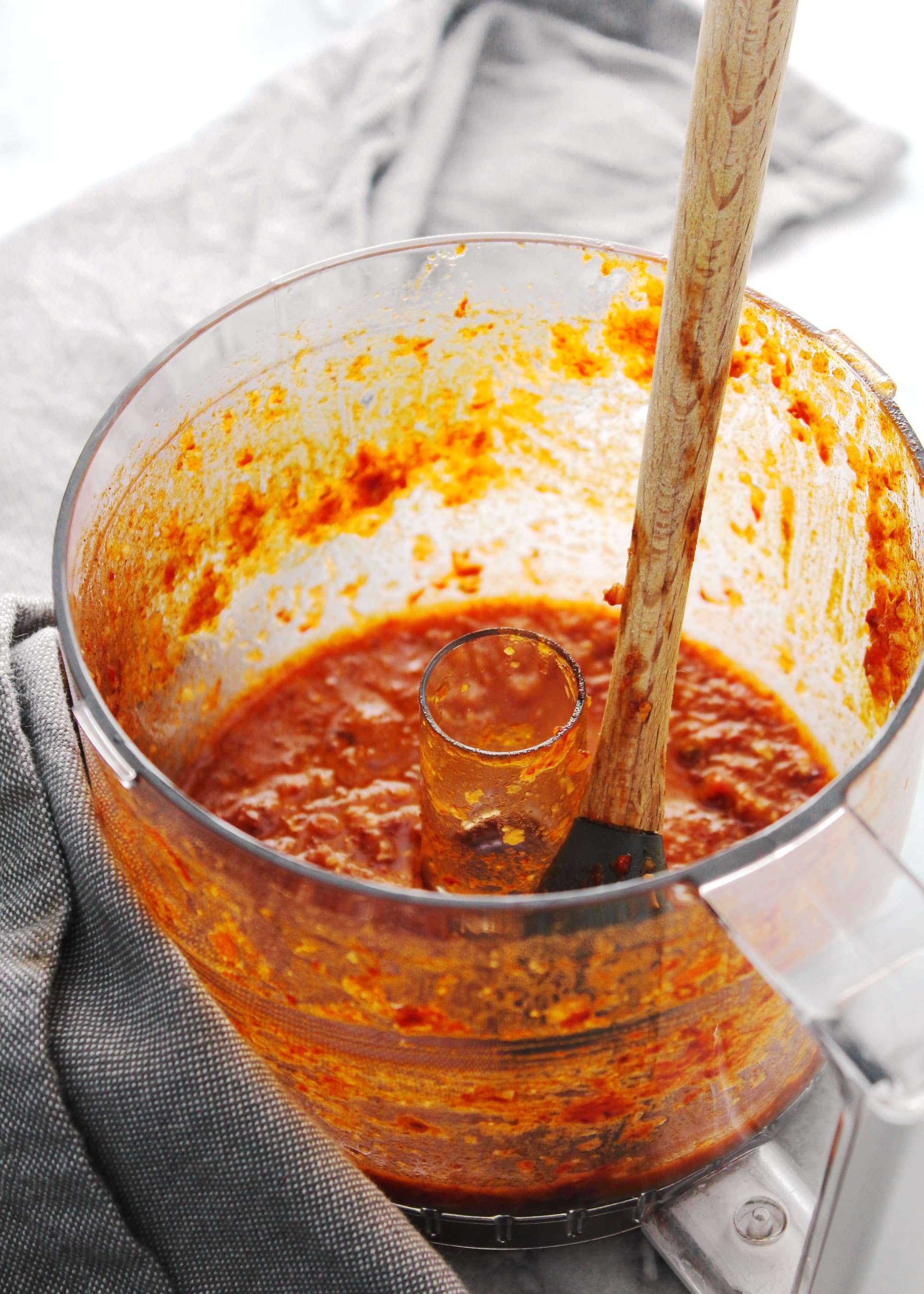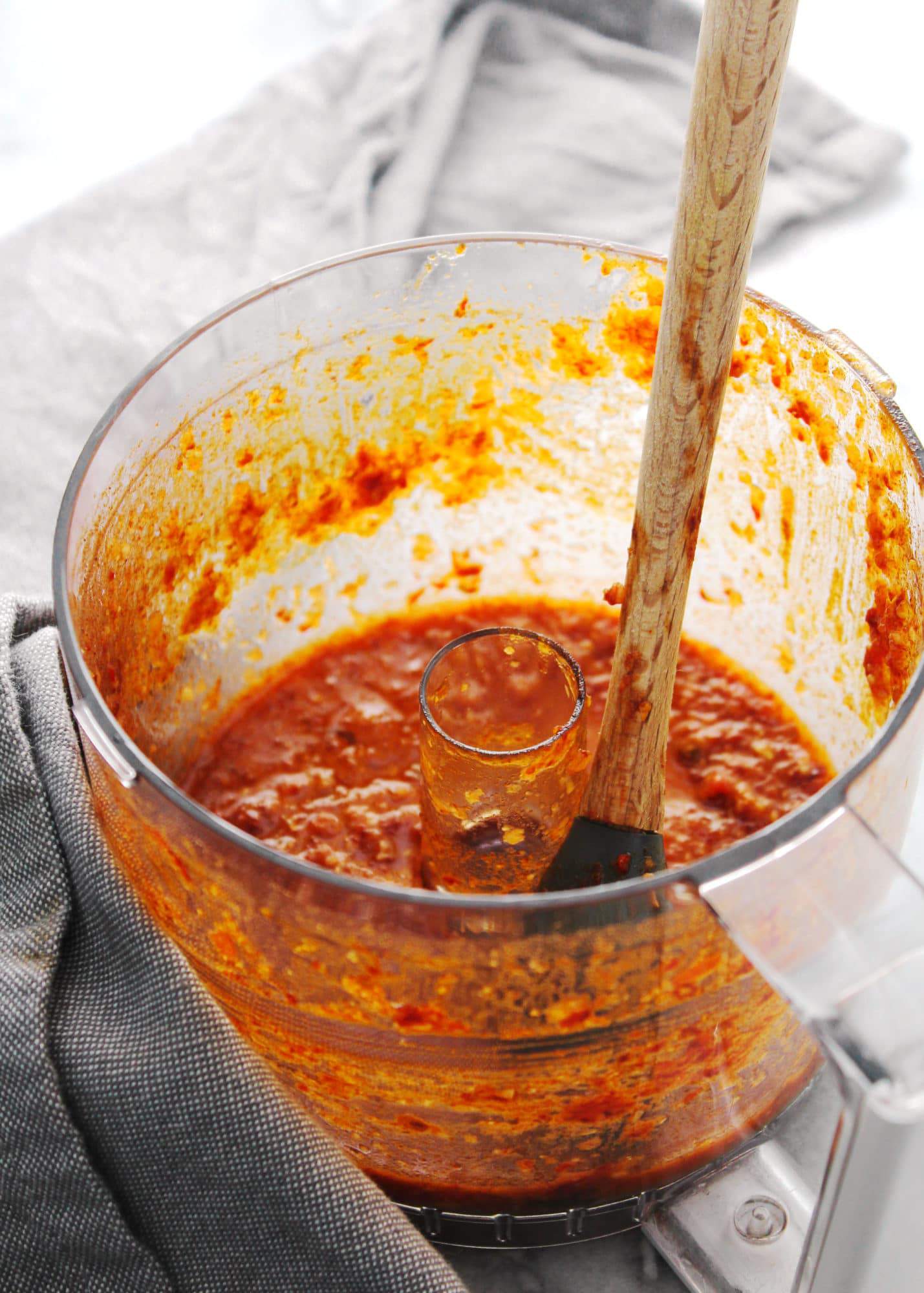 Super Bowl Sunday is one of my favorites for many reasons, many of which involve loads of carbs and dips for those carbs, and then all the cheesy things. Then there are the wings, aka the caviar of the Super Bowl.
Of course, there's the game too. I am a football fan and find it really fun to watch when your own team isn't actually playing in the game (way less stress and my team has long since been out of the running this year). There are even games to add to the game like super bowl bingo. Who knew?!?
What is a Super Bowl party without wings though? Is that even a thing? I doubt it. You don't have to have the standard "buffalo" type wings, I mean you could and probably should, but consider these chili lime baked chicken wings.
It's a new flavor for an old favorite and here's a bonus, or extra point (see what I did there), you can make this sauce up and put it on all kinds of things. Chicken thighs, breast, whatever, but there's also beef and pork too. It's versatile. We like versatility!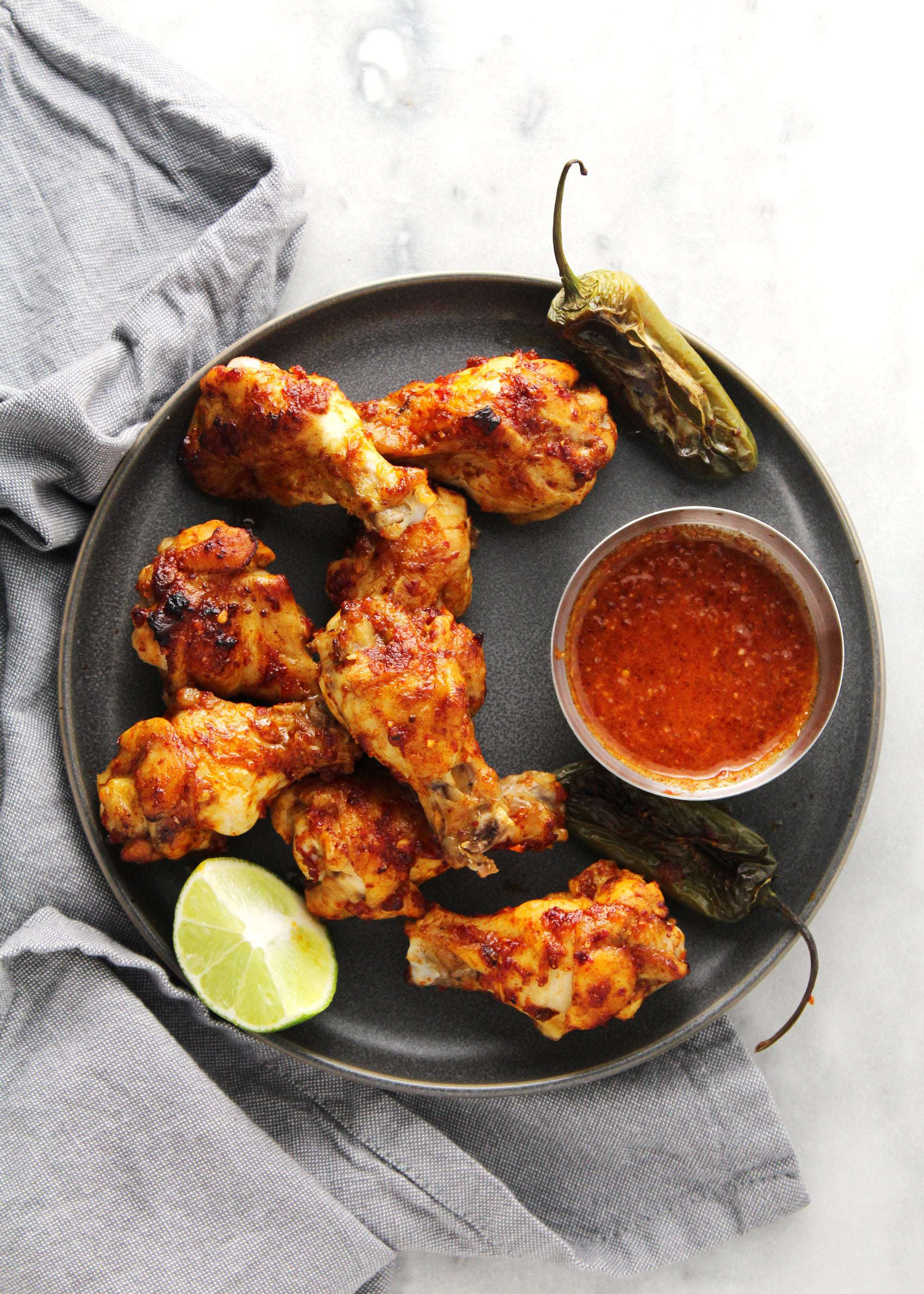 But hey, I didn't wait until the super bowl to make these tangy flavor-packed wings. You shouldn't have to either cause they fall under the clean eating umbrella. Wing night in your house should definitely be a thing and you don't have to feel bad or guilty about it!
Here's our process:
Pulse the sauce in a food processor
Drench the wings in the sauce
Broil
That's all in under 20 minutes, start to finish for one fun delicious dinner. You can totally hand it! Serve this finger-food with raw veggies and dip sports bar style or roast veggies if you're staying strong with your healthy eating plans (and you should!).
Go ahead put these on your Super Bowl menu and bring them to the dinner table in the meantime for extra family points. Everyone wins!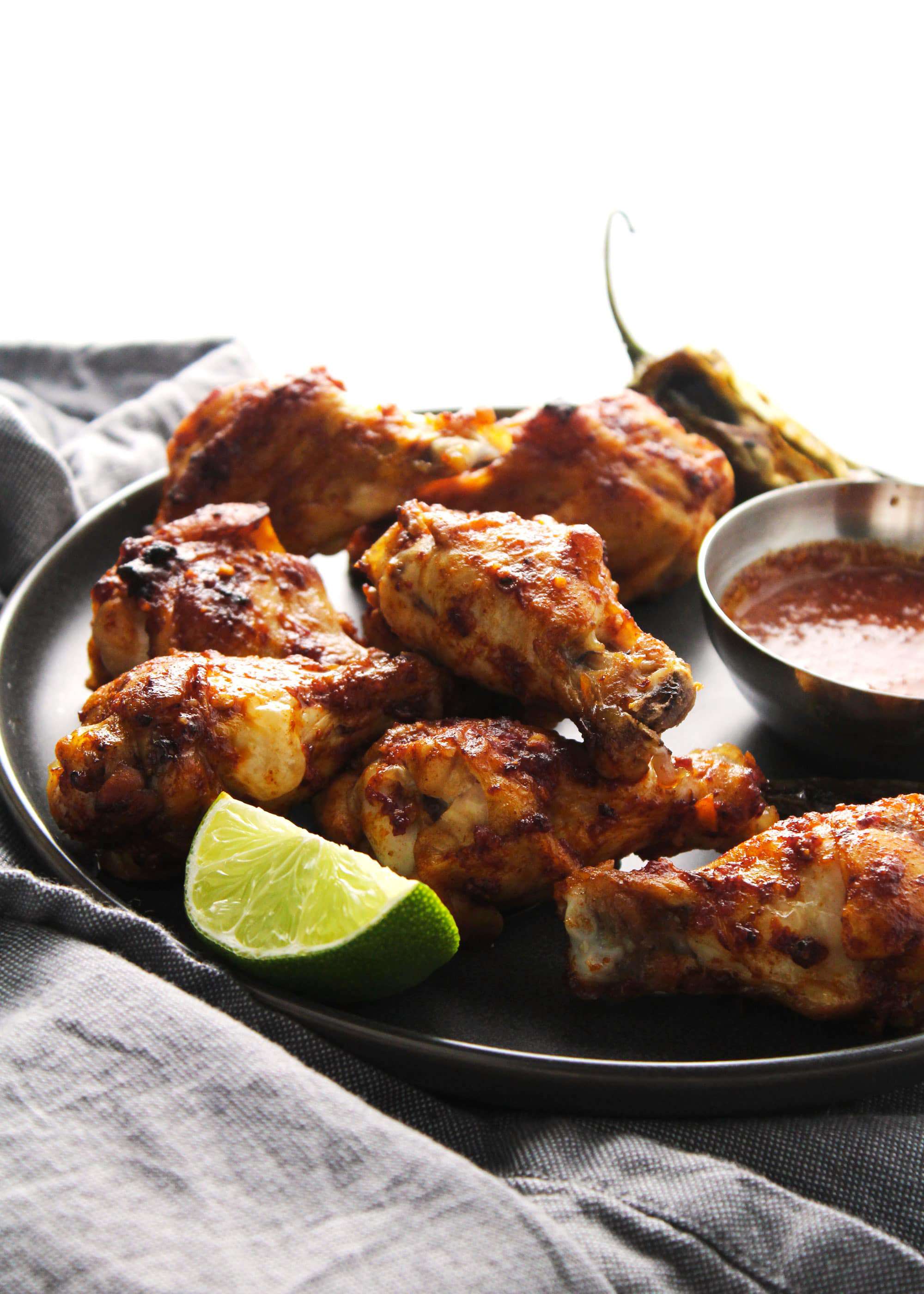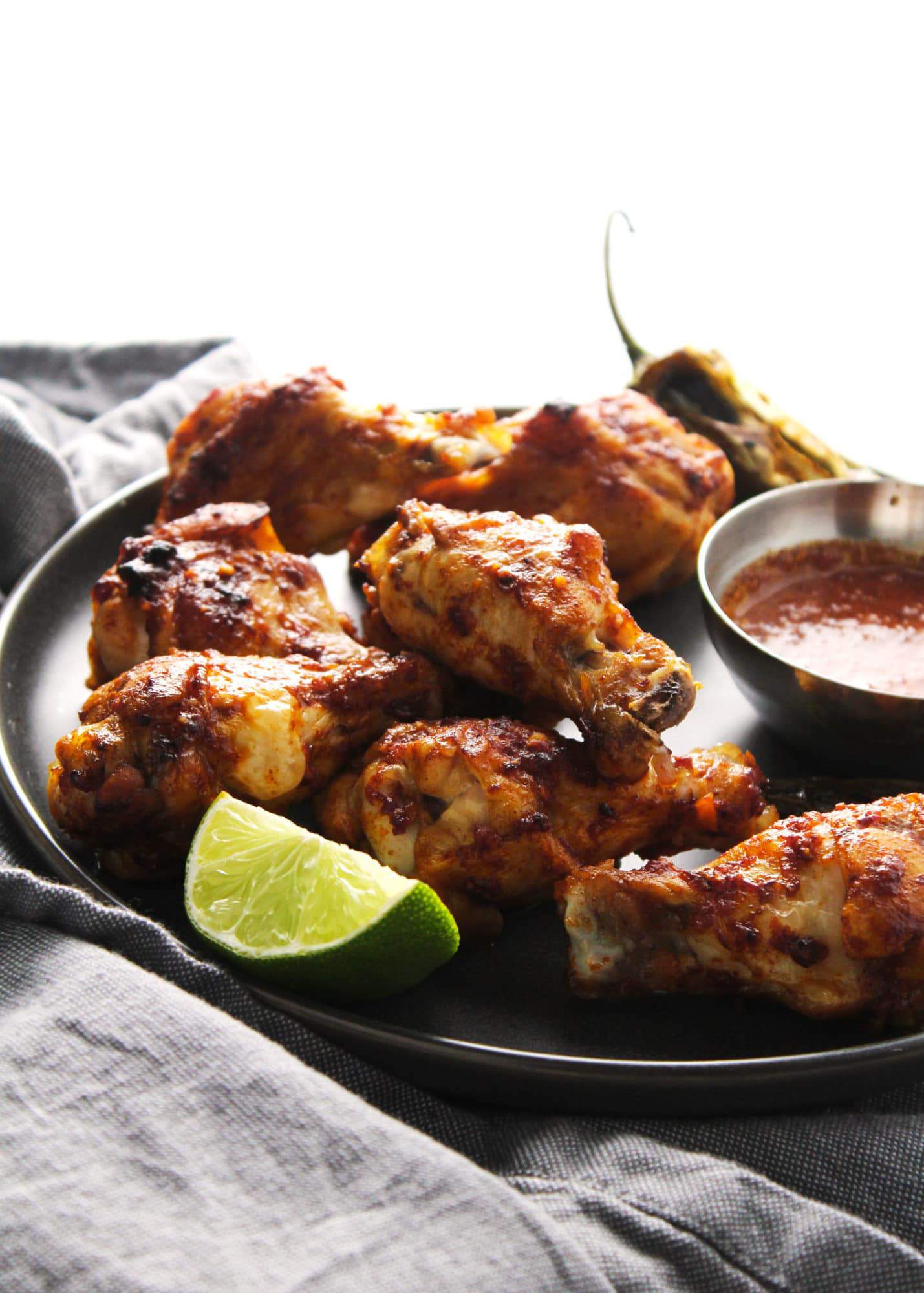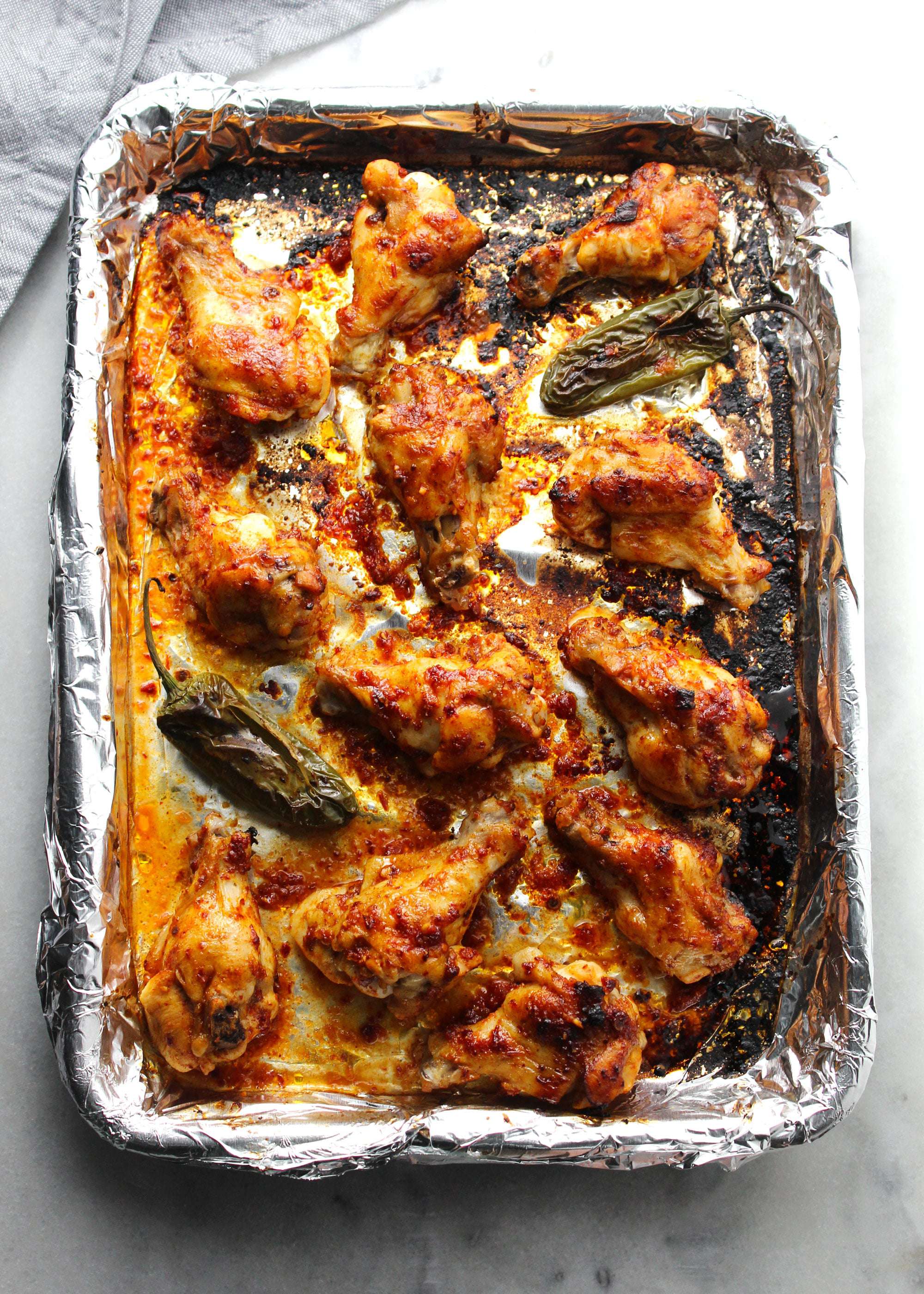 Ingredients
30

Chicken Drumettes

1/4

cup

Lime Juice

1

Tomato

quartered

3

Garlic Cloves

2

teaspoons

Cinnamon

1/4

cup

Chipotle in Adobo Sauce

2

tablespoons

Olive Oil

1

tablespoon

Brown Sugar

2

teaspoons

Salt
Instructions
Preheat the oven to broil. Position the oven rack about 6 to 8 inches below the broiling element (the middle of the oven). Line a rimmed baking sheet with aluminum foil and spray with cooking spray.

Place the lime juice, tomato, garlic cloves, cinnamon, chipotles in adobo, olive oil, brown sugar, and salt in a food processor and process until smooth.

Rub the chicken drumettes with the chili sauce and spread out in a single layer on the prepared pan. Broil for 10 to 12 minutes.

Remove from the oven and flip the wings and coat with the remaining sauce. Broil for another 10 to 12 minutes. The wings are done when the skin is crispy and the meat pulls easily away from the bones.

Pour any leftover sauce over the wings and toss to coat or use as a dipping sauce.
Nutrition
Serving:
1
wing
|
Calories:
67
kcal
|
Carbohydrates:
1
g
|
Protein:
5
g
|
Fat:
5
g
|
Saturated Fat:
1
g
|
Trans Fat:
1
g
|
Cholesterol:
19
mg
|
Sodium:
198
mg
|
Potassium:
52
mg
|
Fiber:
1
g
|
Sugar:
1
g
|
Vitamin A:
170
IU
|
Vitamin C:
1
mg
|
Calcium:
6
mg
|
Iron:
1
mg