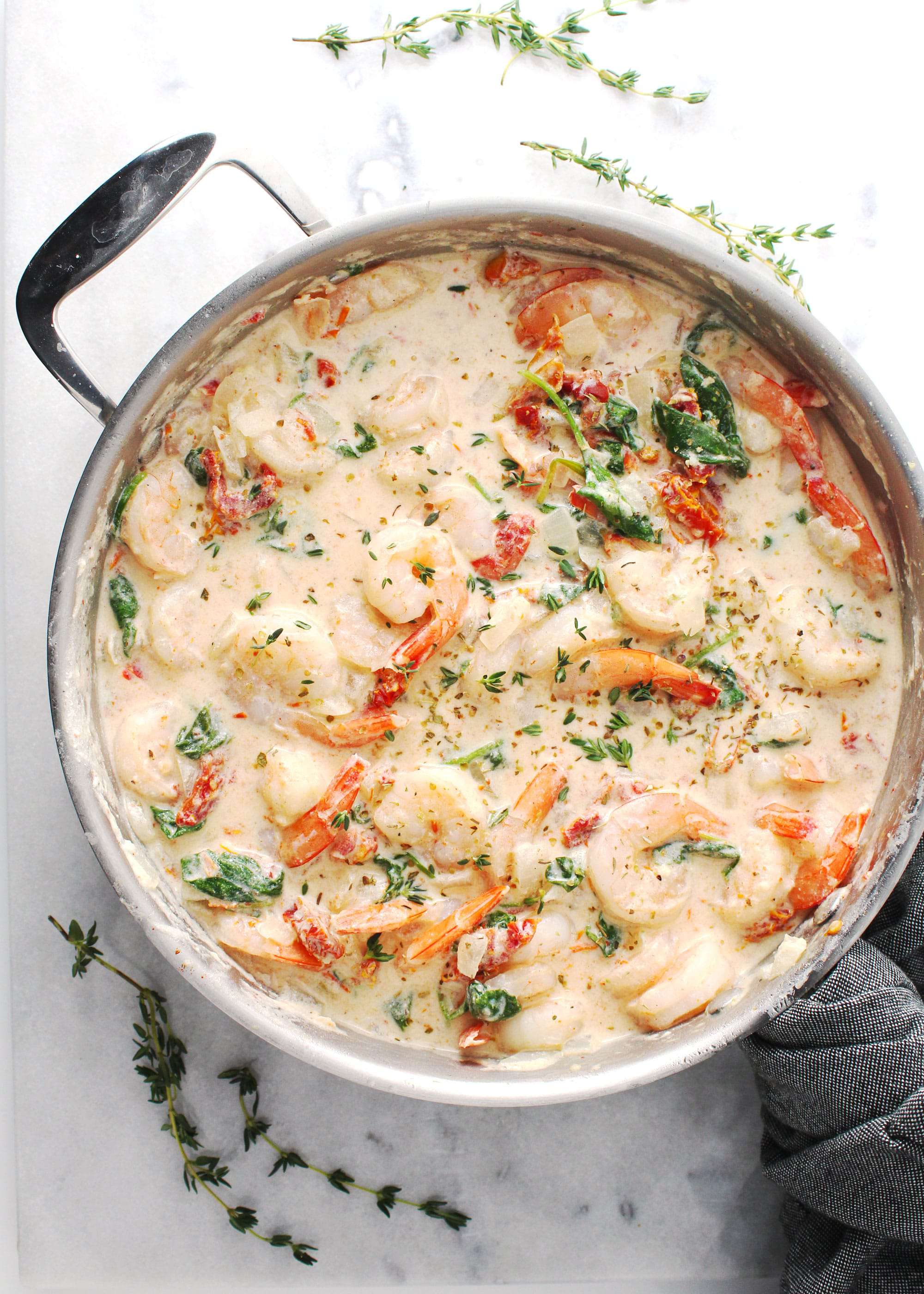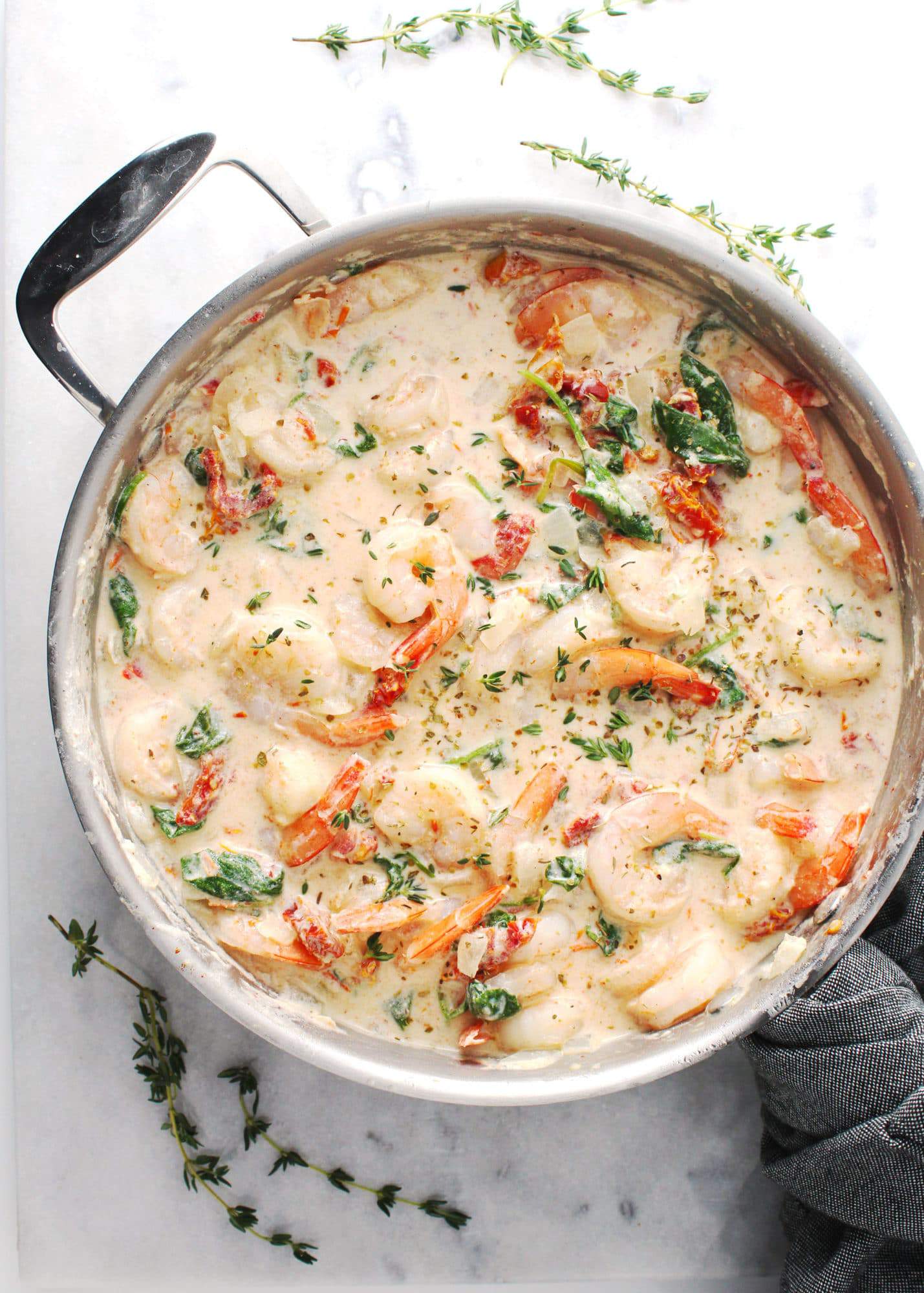 Sometimes writing post content is complicated. Like, get your kids to go to sleep without 10 return trips to their bedroom complicated. Bedtime wasn't always this way in our house.
Apparently, we started out with a dream baby, a golden egg if you will, who magically, though I thought it was solid parenting skills, slept through the night around 6 weeks and continued to do so until about her 2nd birthday. Right around the time her brother was born whose life motto I'm convinced is "you can sleep when you're dead…"
Sleep got complicated…
As if on cue and not one to be left out our dog decided to start waking up in the middle of the nights flapping her ears or having puppy dreams where she barks and whimpers. Seriously?!?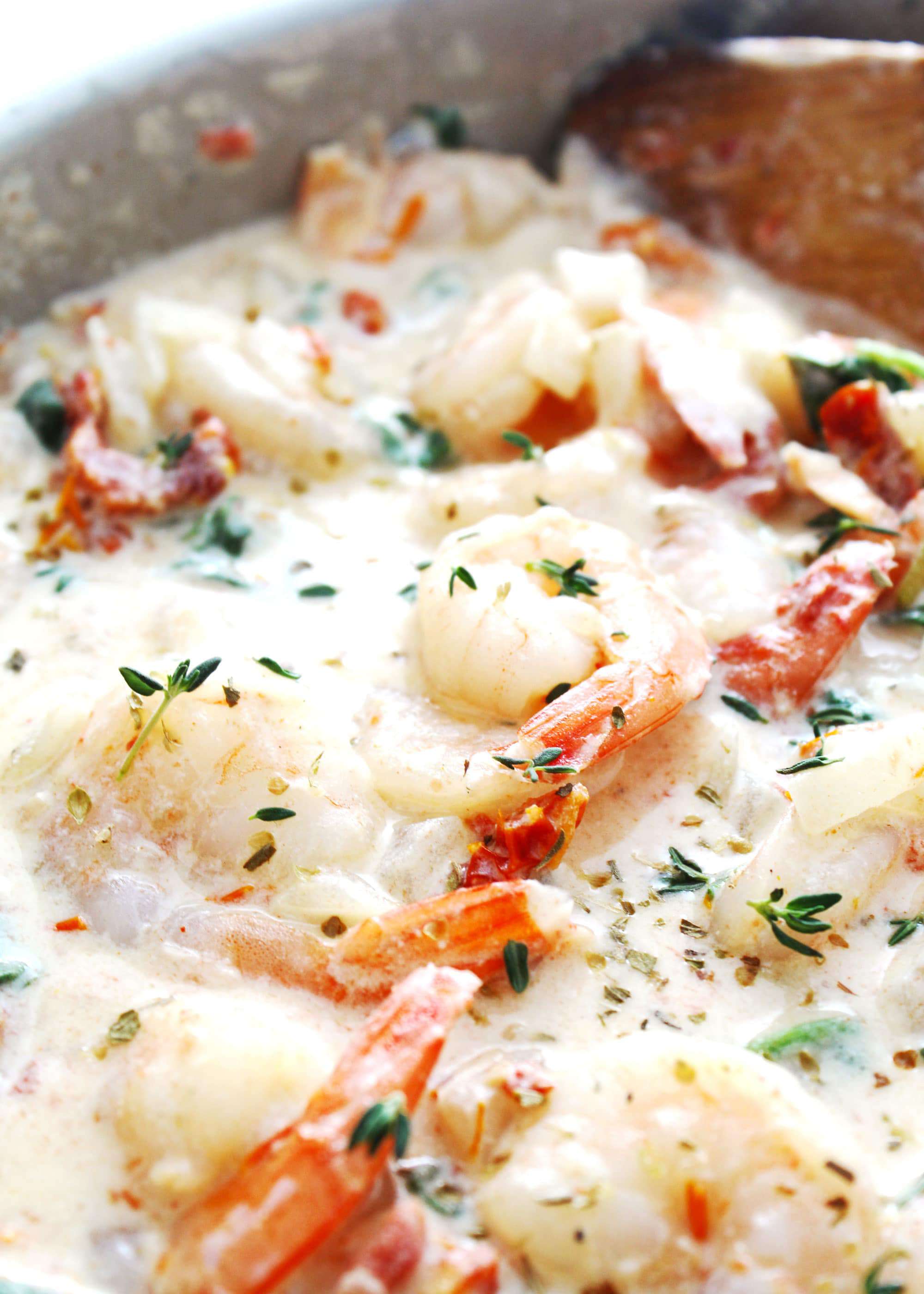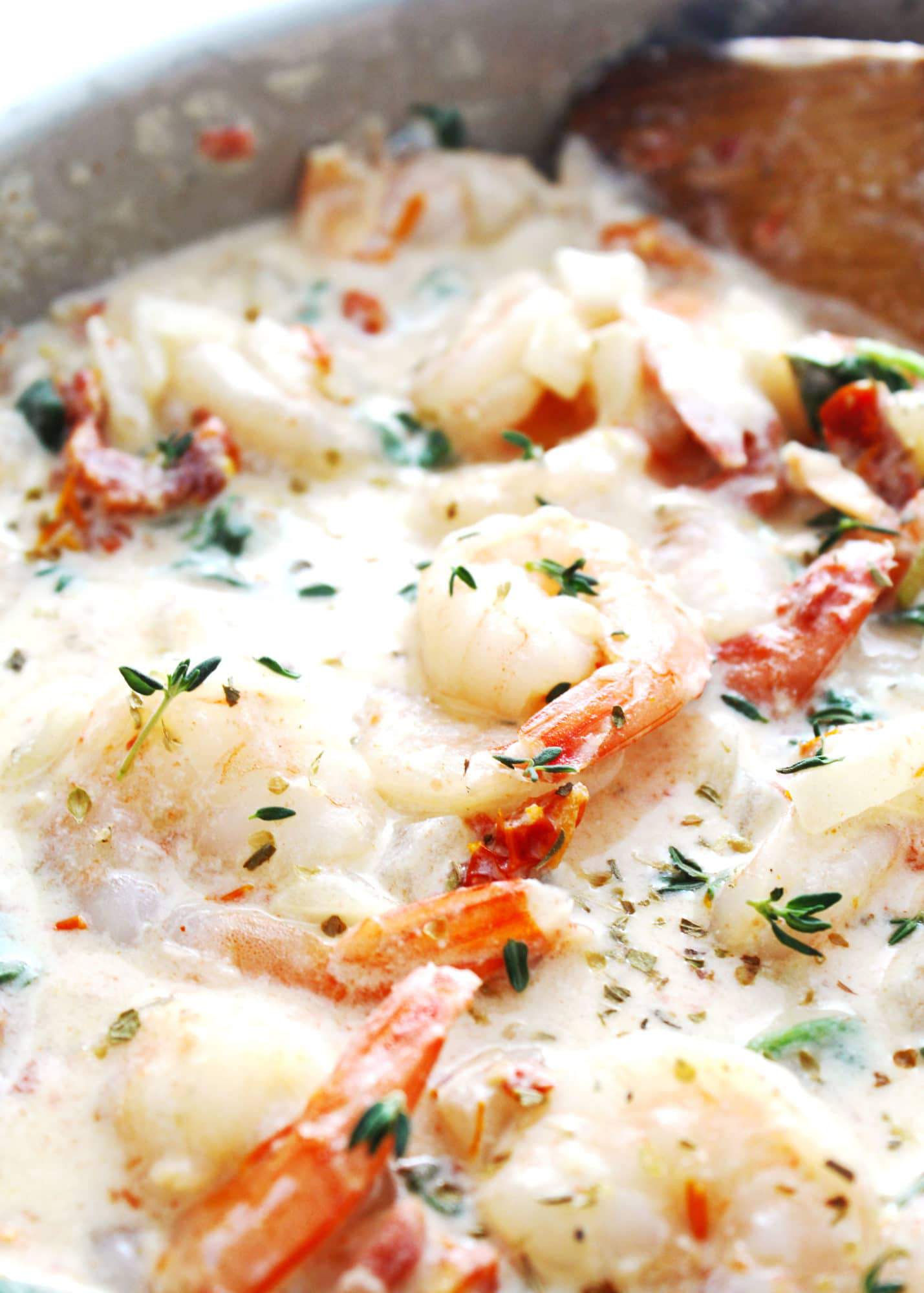 We're now on the other side of our sleep deprived state but still suffer bouts of PTSD that involves me waking in the middle of some nights where I'm convinced I hear a phantom cry. So maybe not completely on the other side…
When I'm staring at what I considered to be an all-time favorite dish of 2018 I find myself at a loss for what to say about this creamy Tuscan shrimp. It was good. Like, really good! Your kids have started sleeping through the night again good.
The whole "Tuscan" flavor with it's creamy, parmesan-y, and the wine-soaked flavor is obviously nothing new, however, it was completely new to my kitchen, and yet to use the common theme word it's uncomplicated.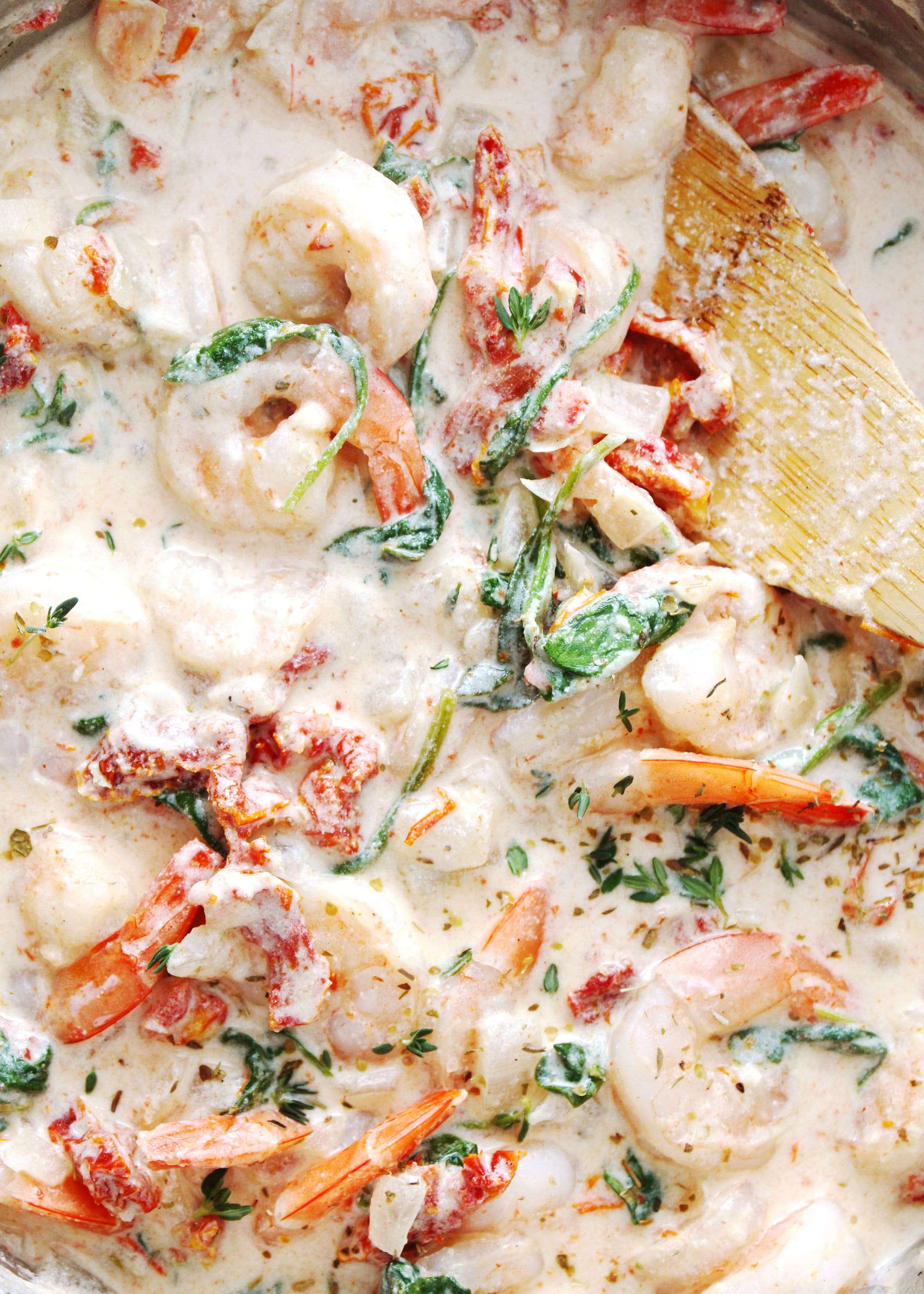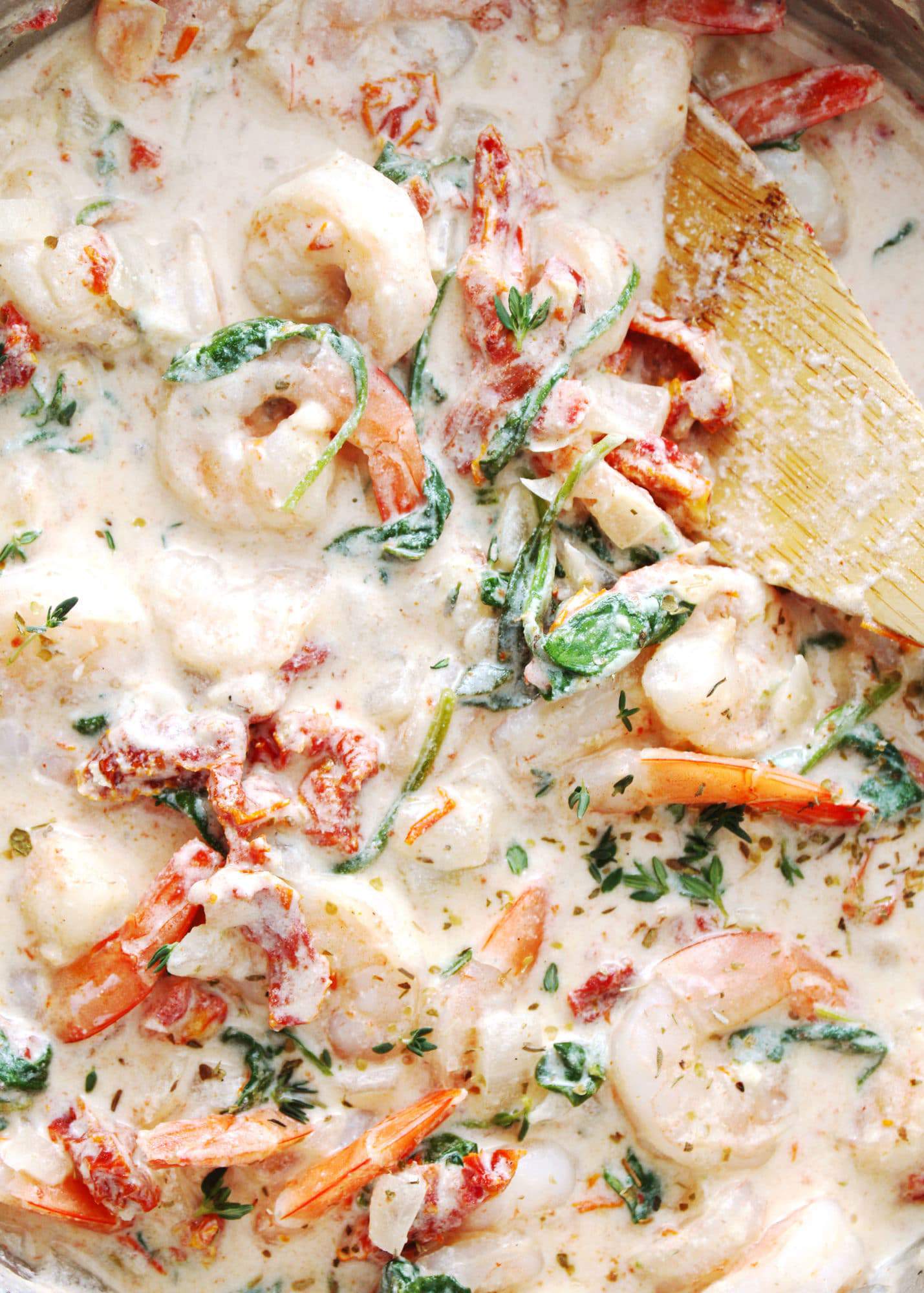 Basically, the way dinner works around here is me attempting to put my kids down for afternoon naps, which sometimes happens, sometimes doesn't (often doesn't with my oldest – see previous paragraphs), and then furiously attempting to either whip up something new or make an old favorite. This was something new (for me).
Maybe it's new to you…?
It's a one-pot recipe so you're already winning dinner minimalism and dirty dish efficiency. The only real intermediate level (and I say this lightly) is the sauce and that's only because there are three parts to it, but three very uncomplicated parts that build on each other (read: pour in one ingredient, let simmer, pour in next, repeat, you got this).
The result? The easiest most delicious creamy shrimp ever, which can be eaten alone, maybe directly from the skillet, or paired with pasta or vegetables (go for the pasta).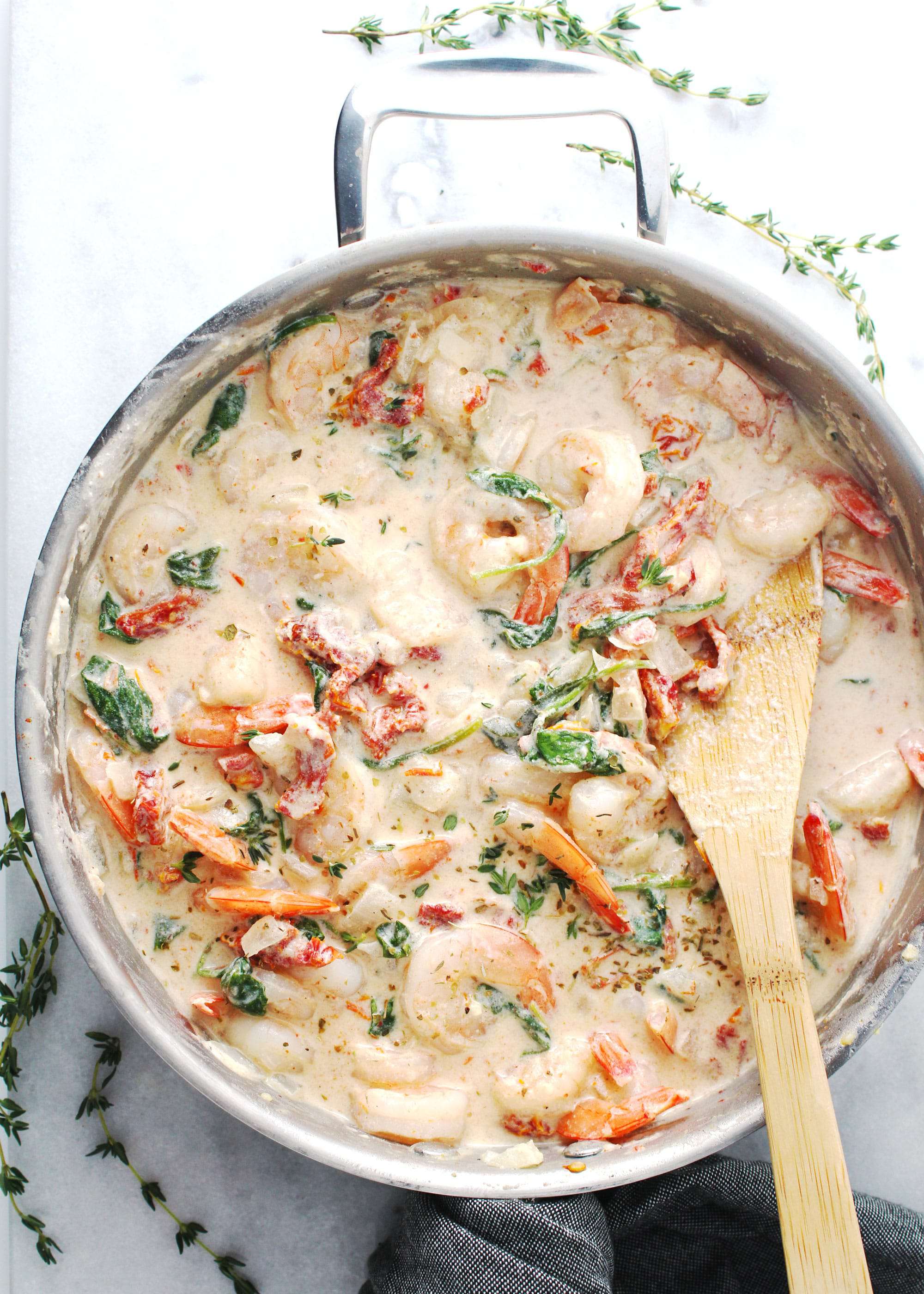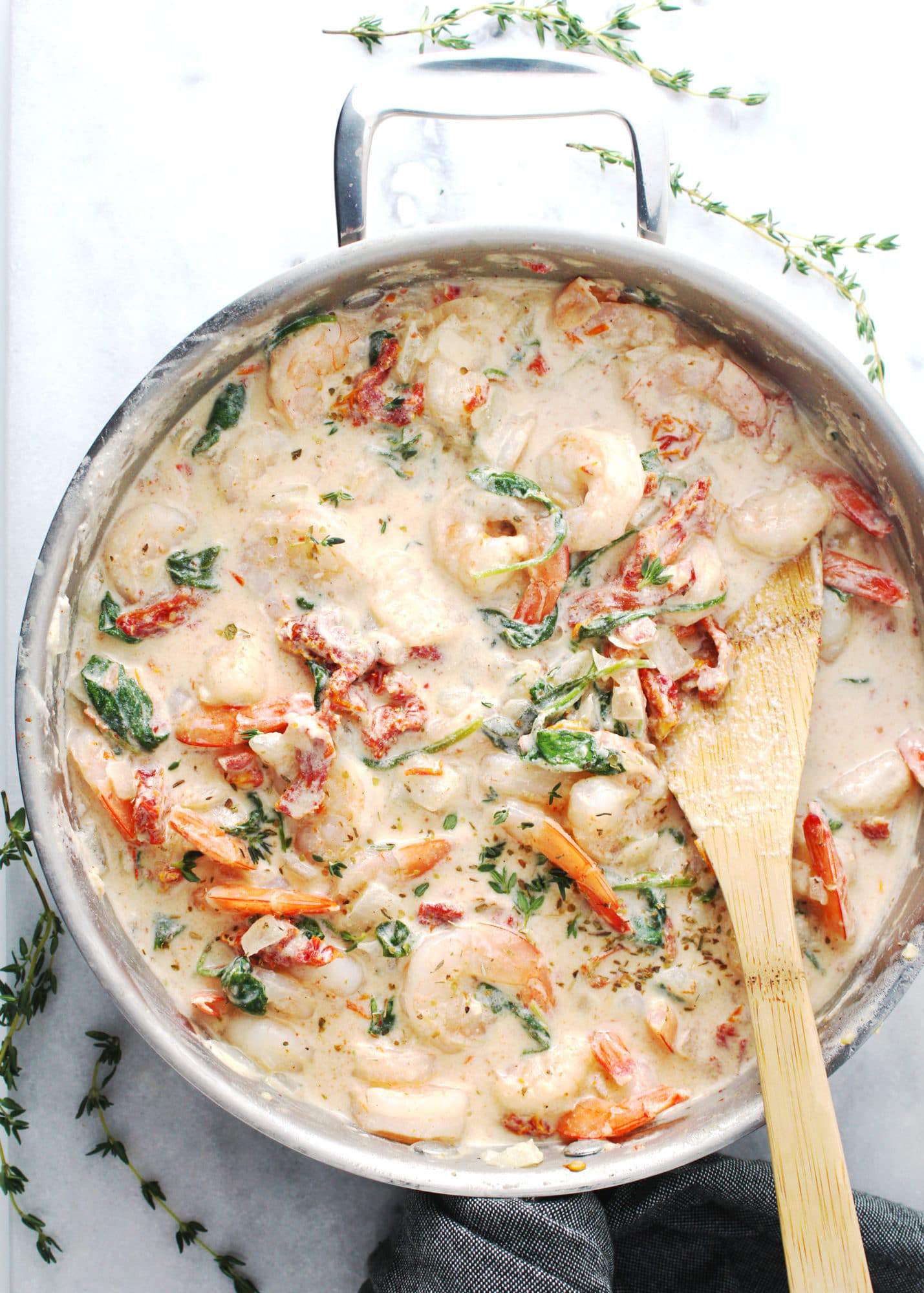 You can have dinner on the table in under 25 minutes with minimal effort, again winning at dinner life. Music to the ears of all the sleep-deprived parents out there or really hungry readers!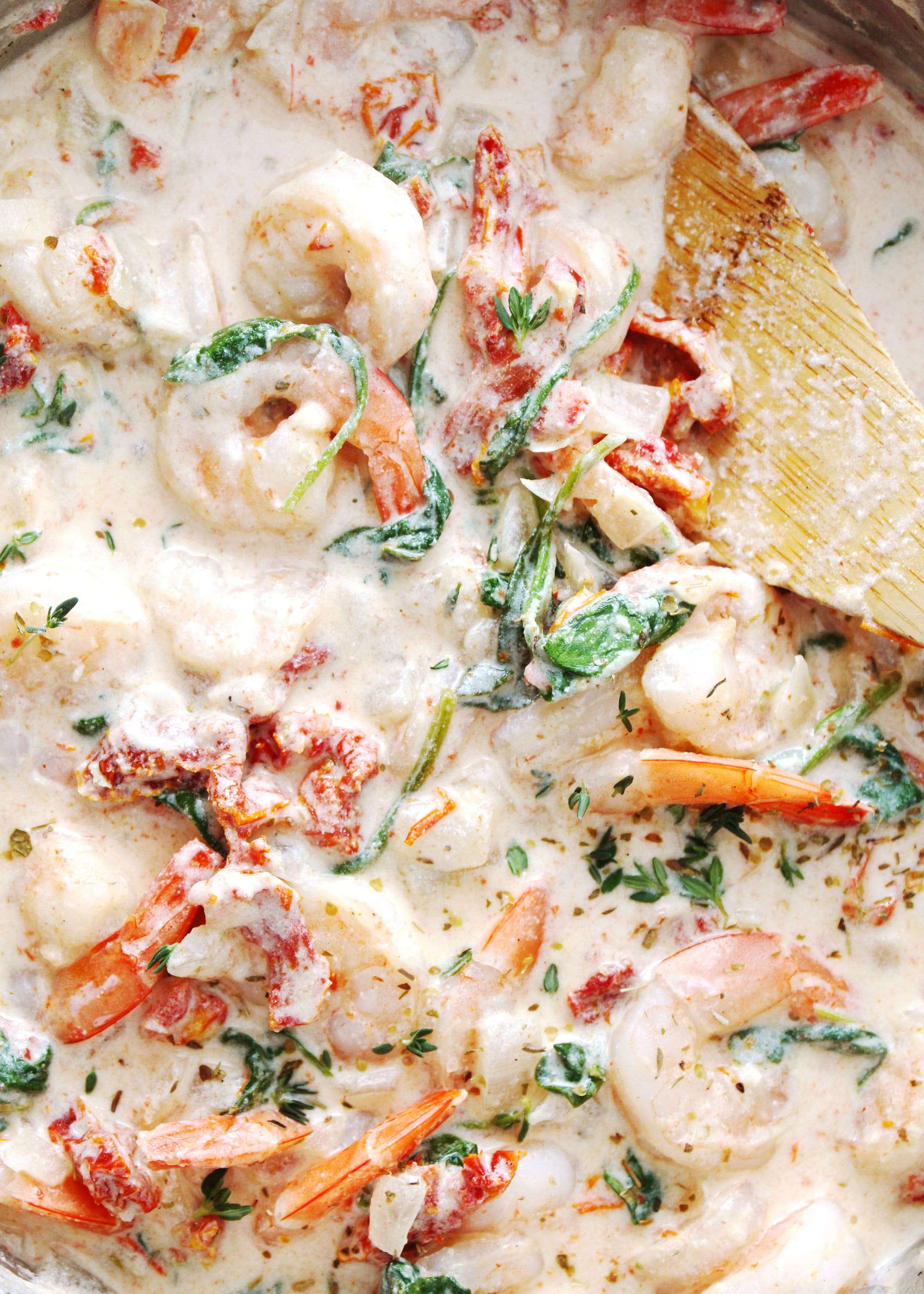 Ingredients
2

tablespoons

Butter

5

Garlic Cloves

minced

1

lb

Shrimp

1

tablespoon

Olive Oil

1

medium

Onion

diced

1/2

cup

White Wine

2

cups

Half and Half

1

teaspoon

Water

1

teaspoon

Cornstarch

2/3

cup

Grated Parmesan Cheese

1/2

teaspoon

Salt

1/4

teaspoon

Black Pepper

3

ounces

Sun-Dried Tomatoes

3

cups

Baby Spinach

1

teaspoon

Oregano

1/2

teaspoon

Thyme
Instructions
Melt the butter in a large skillet over medium-high heat. Add the shrimp and cook on each side for 2 minutes, until they are just cooked through and pink. Use a slotted spoon to remove them from the skillet, and set them aside.

Pour the olive oil in the skillet making sure to leave the remaining butter and heat. Add the garlic and saute for 1 minute, or until fragrant,

Add the onions to the skillet and cook for an additional 1 minute.

Pour in the white wine and bring to a boil and allow it to reduce to half, about 2 to 4 minutes.

Reduce the heat to low and add the half-and-half. Whisk the cornstarch and water together before pouring into the skillet and then add the parmesan cheese.

Season with salt and pepper and stir in the sun-dried tomatoes, spinach, oregano, and thyme.

Allow the spinach leaves to wilt before returning the shrimp back to the skillet, let simmer for about 5 more minutes.
Nutrition
Serving:
1
Serving
|
Calories:
529
kcal
|
Carbohydrates:
24
g
|
Protein:
37
g
|
Fat:
30
g
|
Saturated Fat:
16
g
|
Trans Fat:
1
g
|
Cholesterol:
360
mg
|
Sodium:
1600
mg
|
Potassium:
1211
mg
|
Fiber:
4
g
|
Sugar:
10
g
|
Vitamin A:
3065
IU
|
Vitamin C:
24
mg
|
Calcium:
549
mg
|
Iron:
6
mg