Last Updated on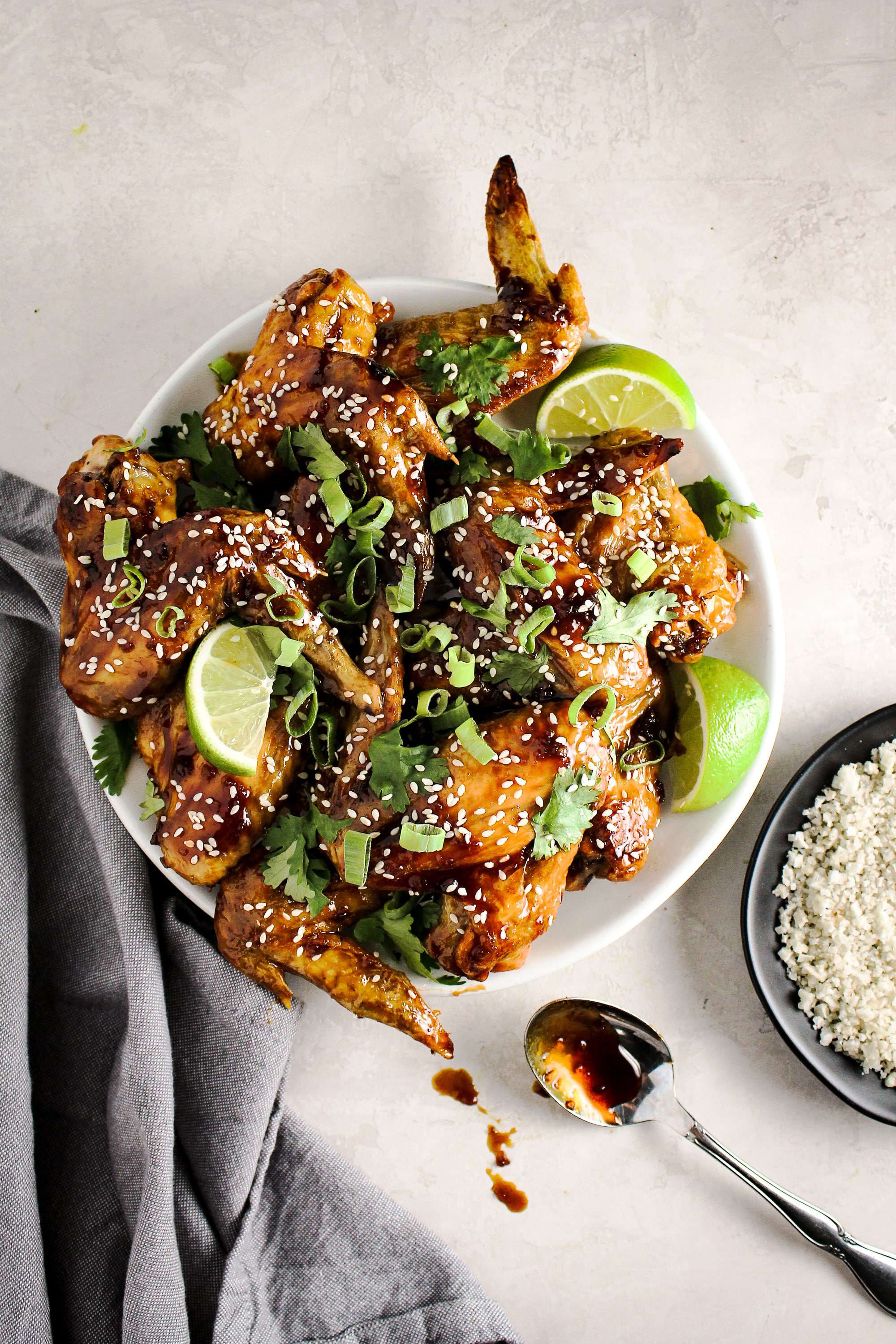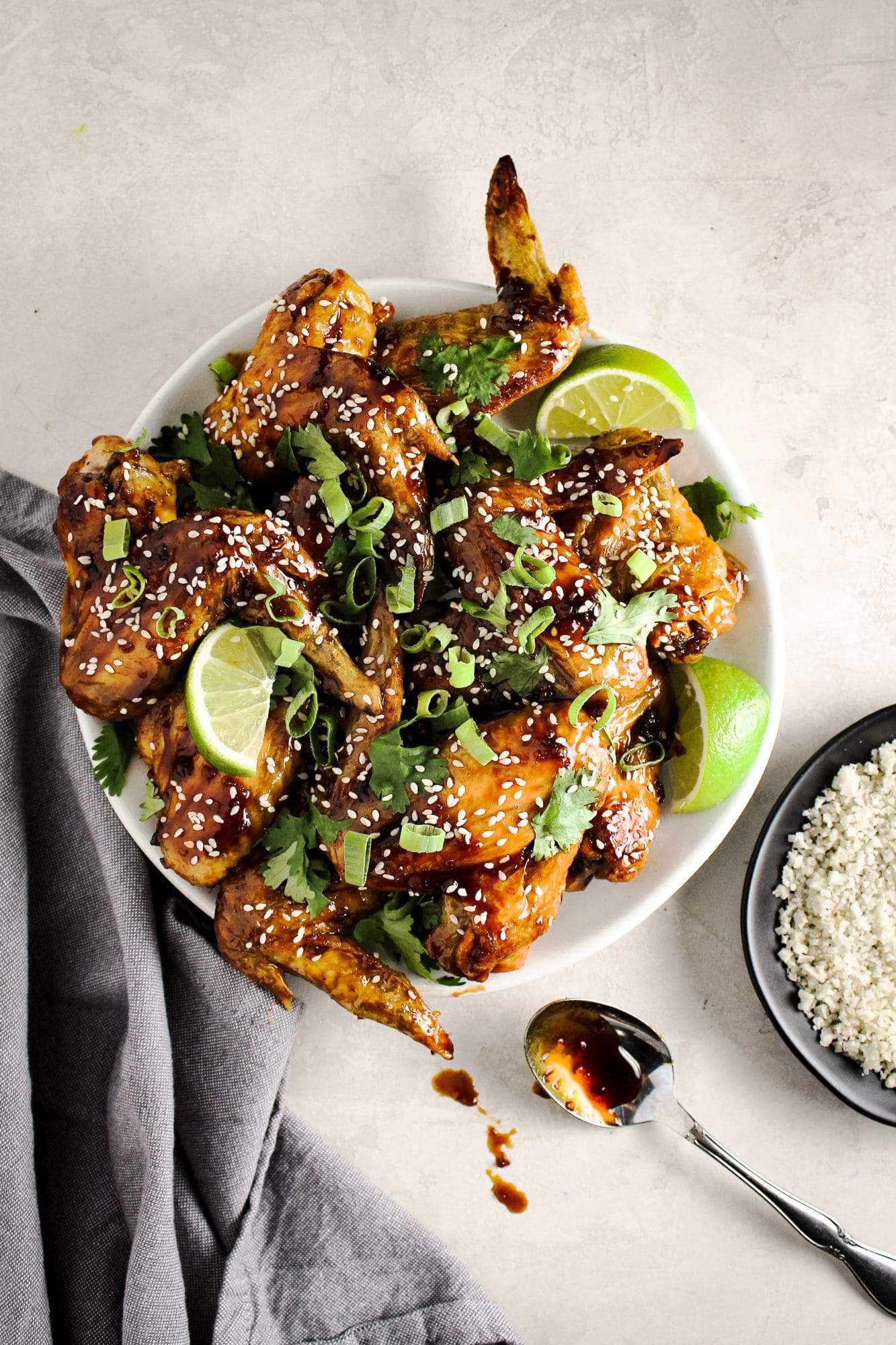 Well… I was just researching quotes on learning and imitation to start off with something entirely deep and thoughtful, but mostly positive about imitation. Apparently, originality is the universal preferred state of being. So much for positive reflection…
Truth be told the photos and food composition you see in this post are entirely inspired, practically copied (I've no shame!), from a food blog with which I'm wholeheartedly obsessed. The food I want to devour, their photography I want to achieve, and in doing so I've imitated one of their posts to breakthrough my own amateur photography and limitation.
The recipe though is entirely mine.
Through this imitation I've gained the knowledge I sought for achieving the look I want. Paired with the teachings from one of my admired friends in photography I feel I'm finally getting the look I want.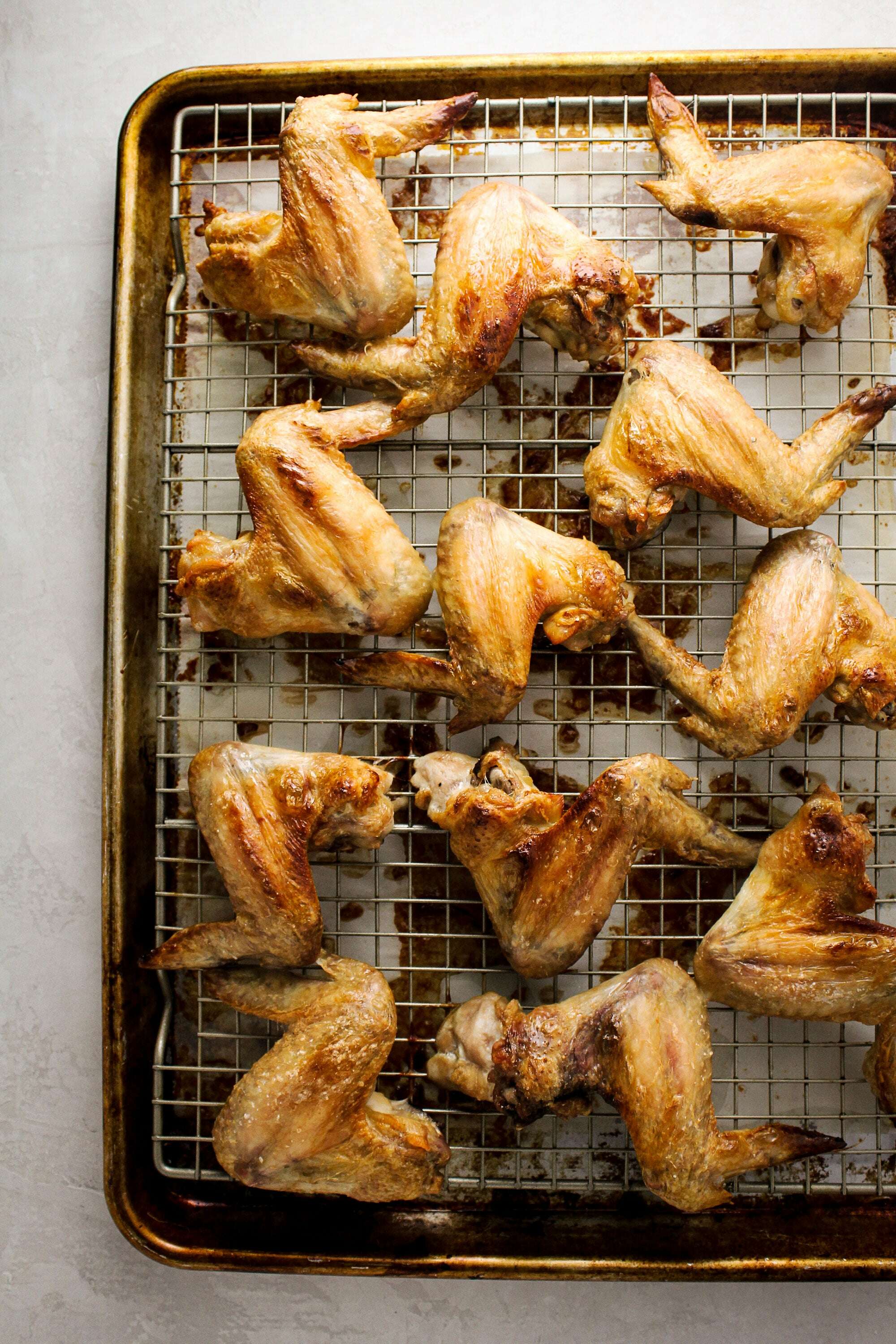 But we're here to talk about chicken wings, crispy, baked, and drenched in a delicious honey sriracha glaze wings. These are next level wings, this coming from someone who prefers to remain in the comfort of boneless, buffalo wings (aka chicken nuggets), and far from it's older cousin the bone in chicken wing.
Not only am I pushing my photography limits I'm doing so with my food aversions as well. Who knows, maybe I'll even eat parsnips next. Drenched in the honey sriracha glaze though makes these wings practically impossible to resist.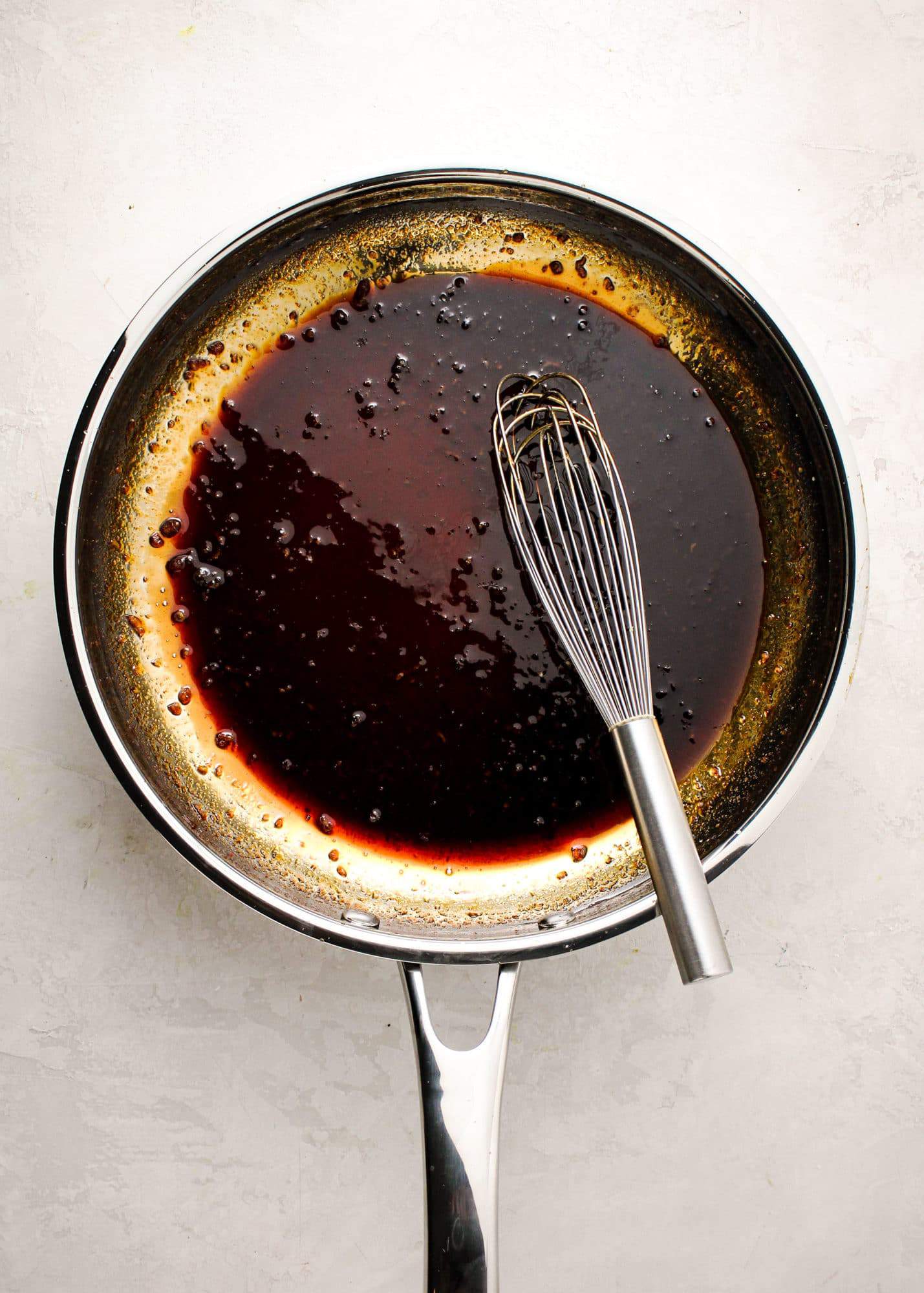 How to get Crispy Wings?
The key to crispy wings lies in the egg white wash prep before baking. Plain an simple the whites give the wings their crisp as they cook.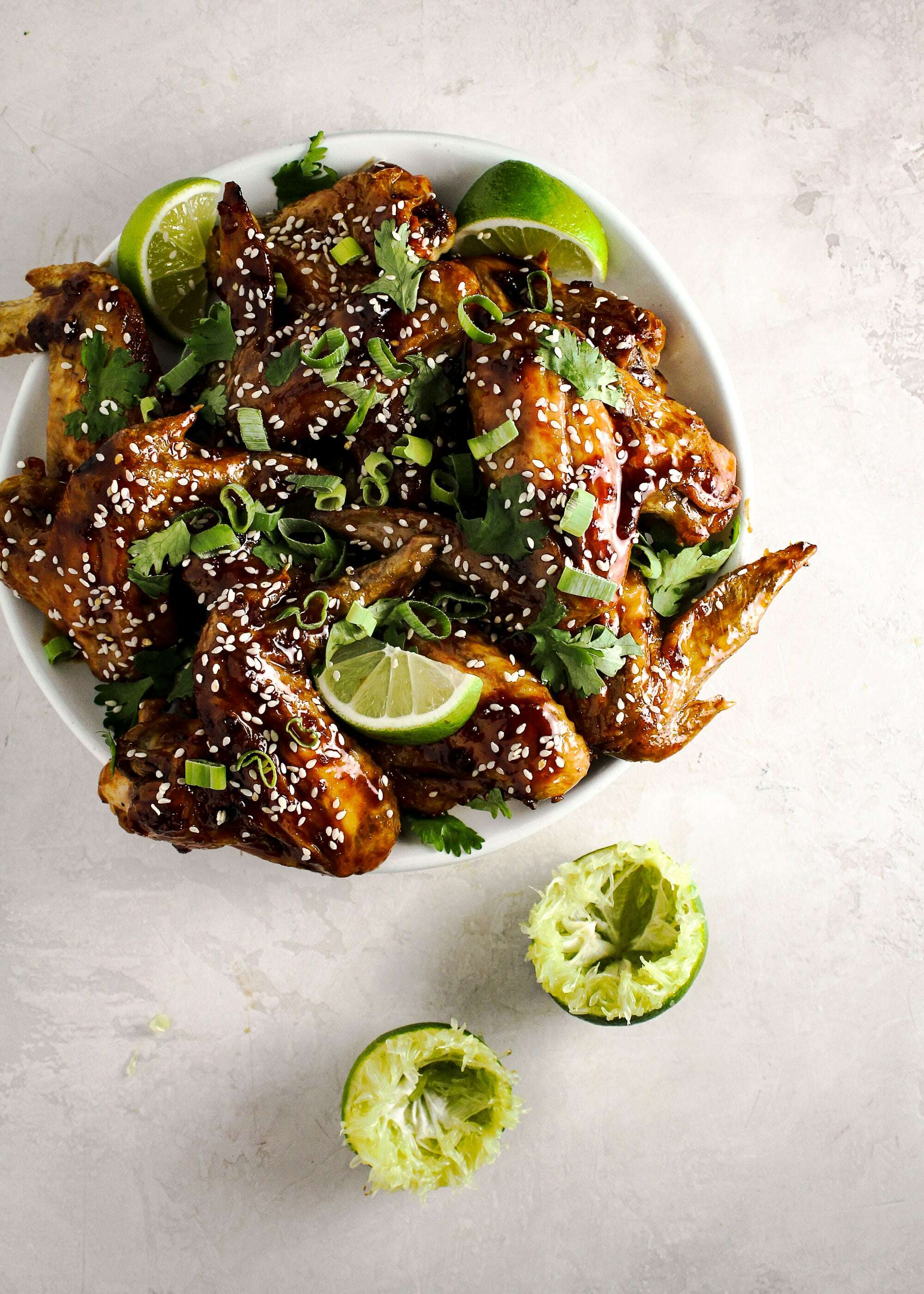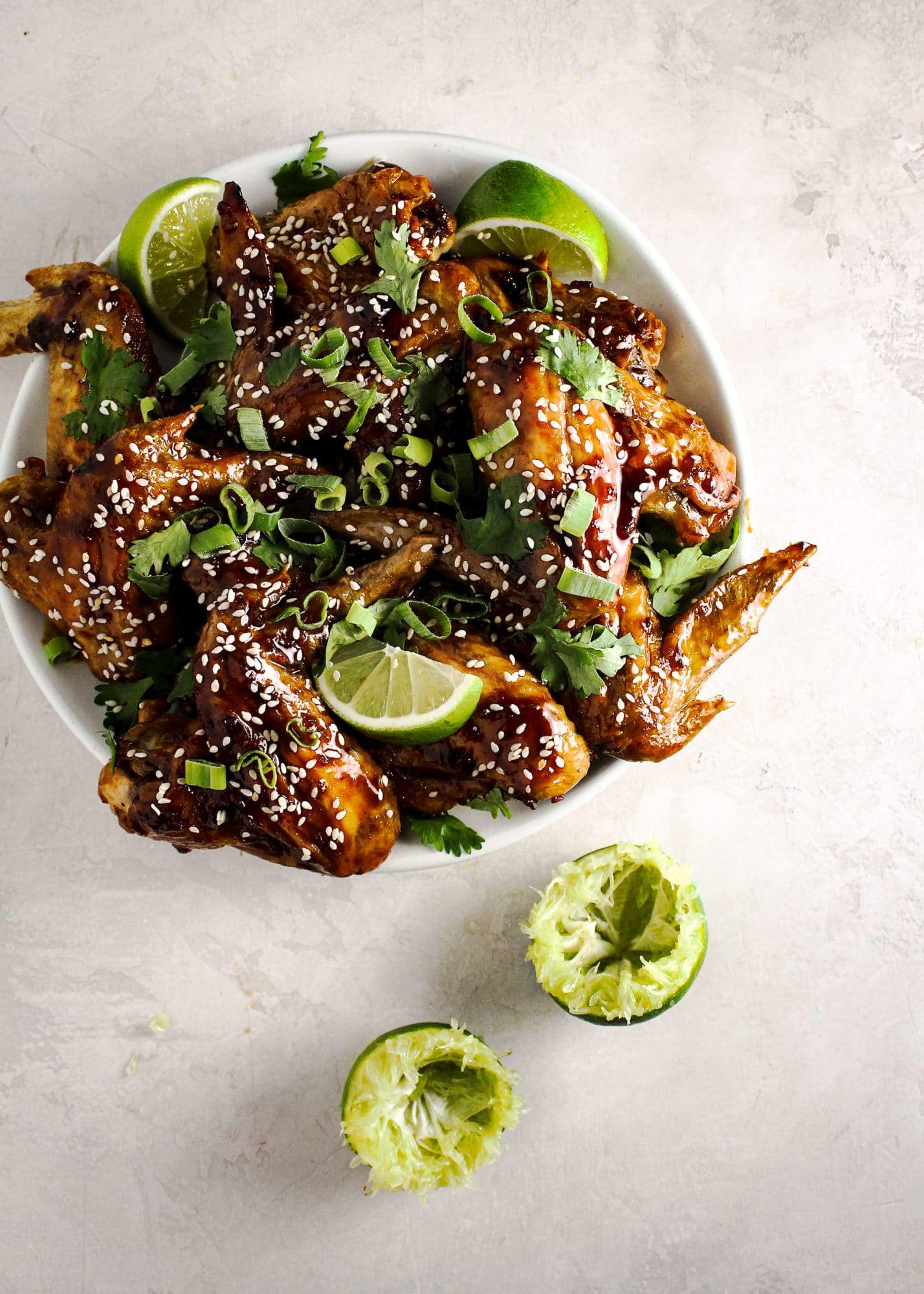 Why Baked?
I'm a huge fan of the baking method of cooking because usually, once the ingredients are in the oven there's little work left to be done, but wait (or clean, or set the table or do any of the other random to-do list items that need attention). Reason being why many of my dishes are indeed baked.
Baking chicken wings is also a healthier and lower calorie option, which also is a favorite of mine when preparing food.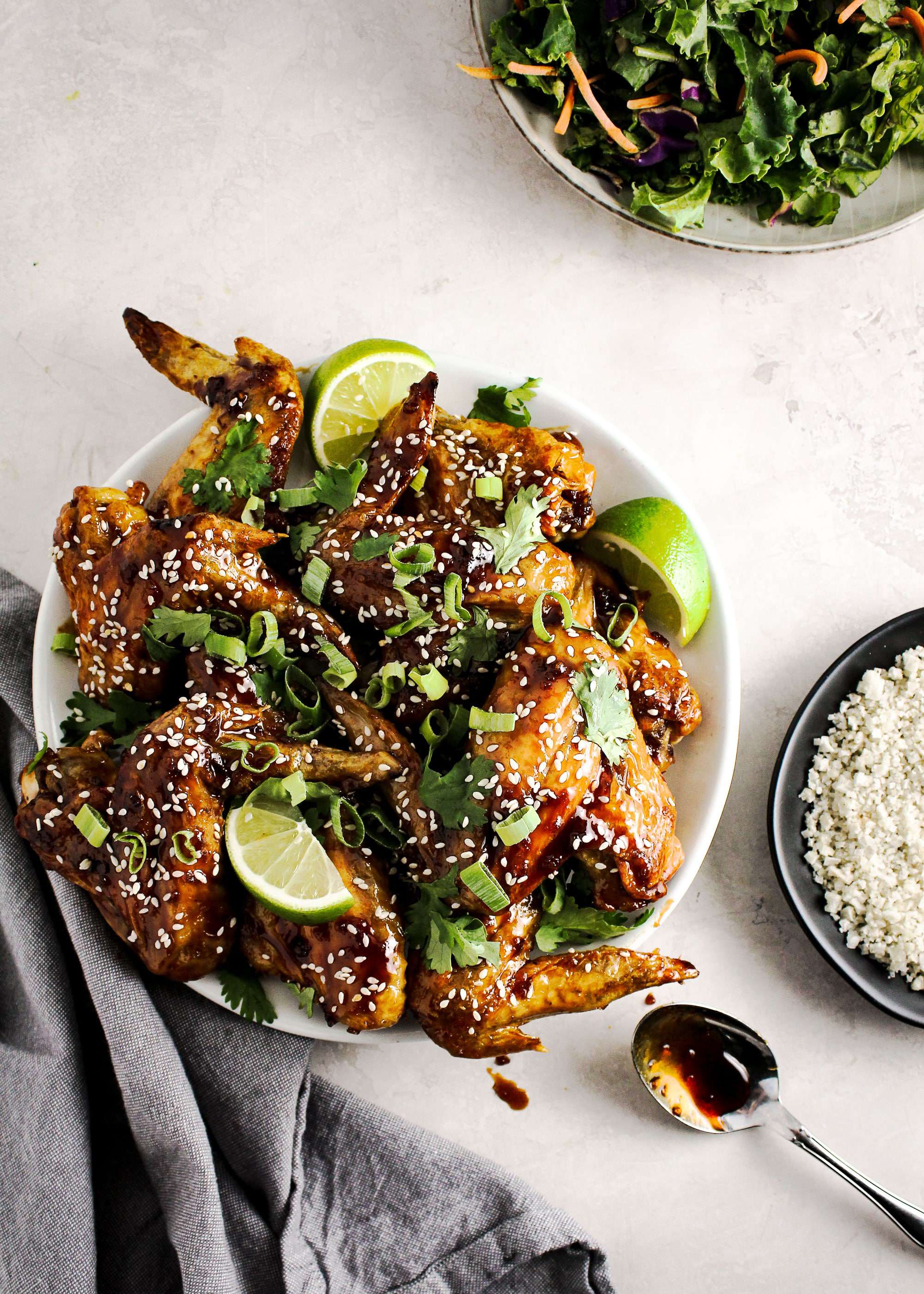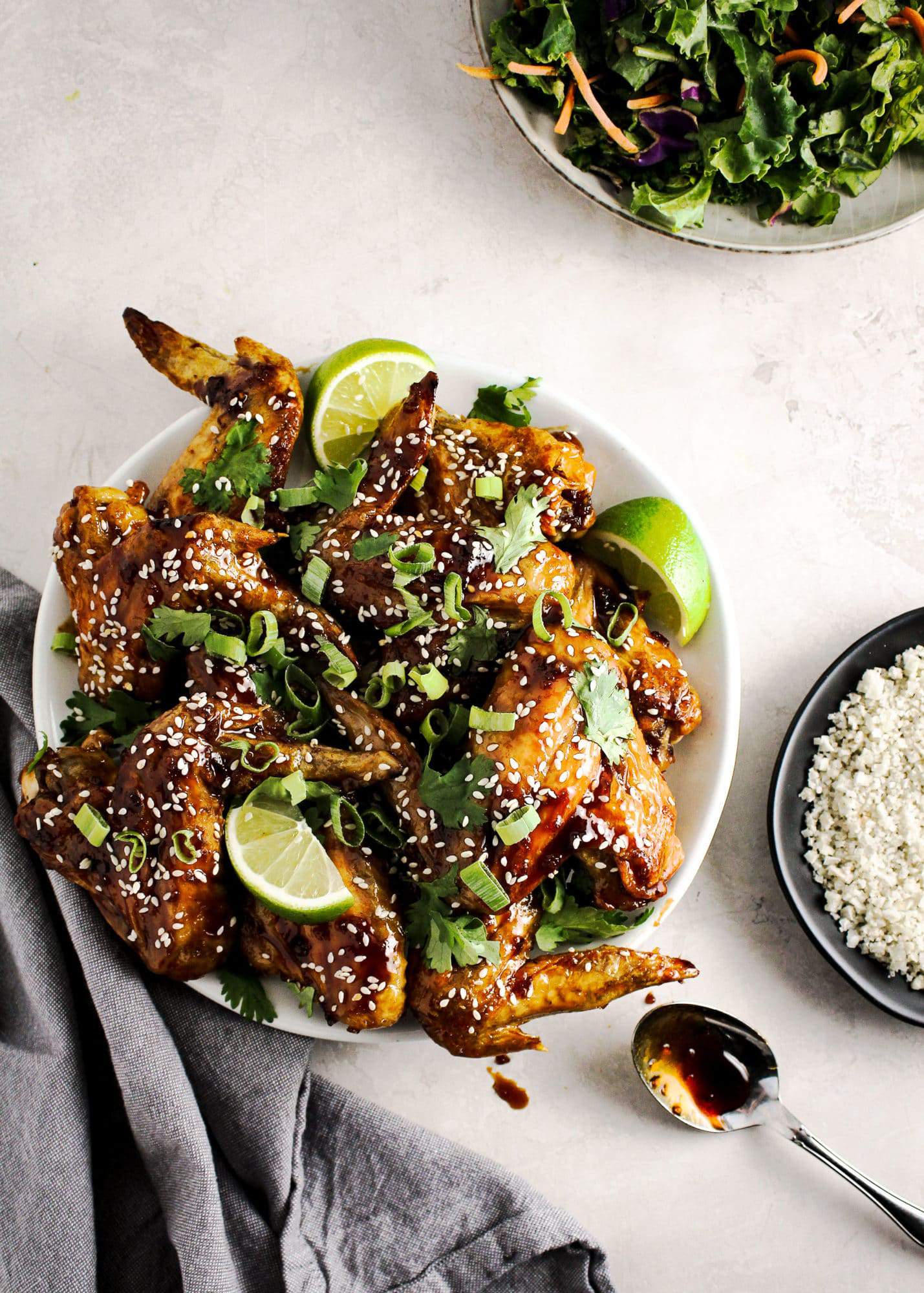 I think I've gone on and on about this so why not beat it into the ground, but the sauce here is the highlight and if you're fearsome of a little heat then lower the amount of Sriracha used. I assure you though the kick is only slight.
Garnish with sesame seeds and green onions and serve with a side salad and you've got one pretty healthy and happy meal.
Print
Crispy Honey Sriracha Wings
---
Description
Perfectly crispy, baked, honey sriracha wings are a healthy option drizzled in a delicious glaze. These wings are not only easy to make but easy to devour.
---
Scale
Ingredients
INGREDIENTS
2

to

3

lbs Chicken Wings, skin on bone in

1

large Egg Whites
Salt
GLAZE
1/3 cup

Honey

1/3 cup

Soy Sauce

2 tablespoon

s Sriracha

1 tablespoon

Sesame Oil

1 tablespoon

Rice Vinegar
Juice from

1/2

Lime

2 tablespoon

s Garlic, minced
GARNISH
Sesame Seeds
Green Onions, sliced
---
Instructions
Prep: Set oven to 425℉ and place an oven safe wire rack over a rimmed baking sheet.
Season Chicken Wings with Salt. Whisk Egg Whites until frothy and toss with chicken to coat evenly. Place wings on prepared baking sheet.
Bake wings for 45 – 50 minutes allowing skin to become crispy.
Glaze: While the wings are baking, whisk the glaze ingredients in a small saucepan set over medium heat. Simmer, whisking occasionally, for 5 to 7 minutes until sauce begins to thicken. Set aside.
Toss the cooked wings with the glazed until coated evenly and garnish with sesame seeds and green onions.
---