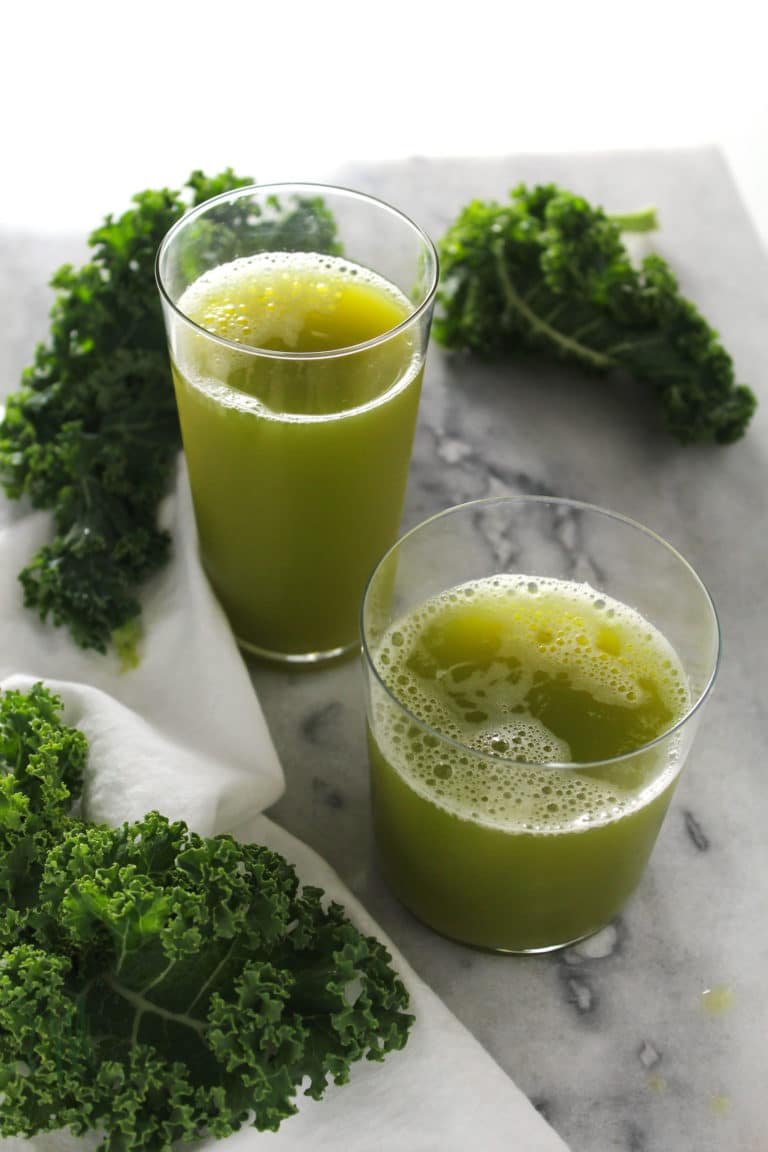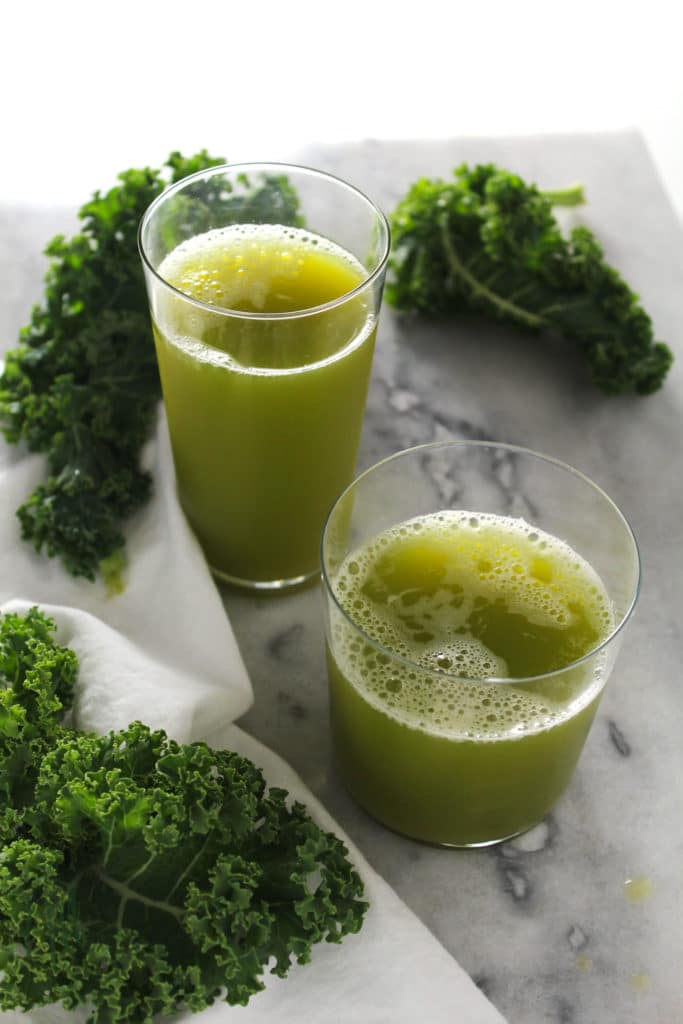 Okay, don't be scared! Don't fear the massive amounts of green in this post. Yes, that is kale and yes it's juiced, but, BUT this green juice barely even tastes like a green juice at all.
Seriously!
I know, I know… You don't believe me, but I wouldn't lie to you on this one. Think more along the lines of pineapple and apple, which are two of the key (and by key I mean they're the ingredients that overpower the greenery) ingredients in this juice.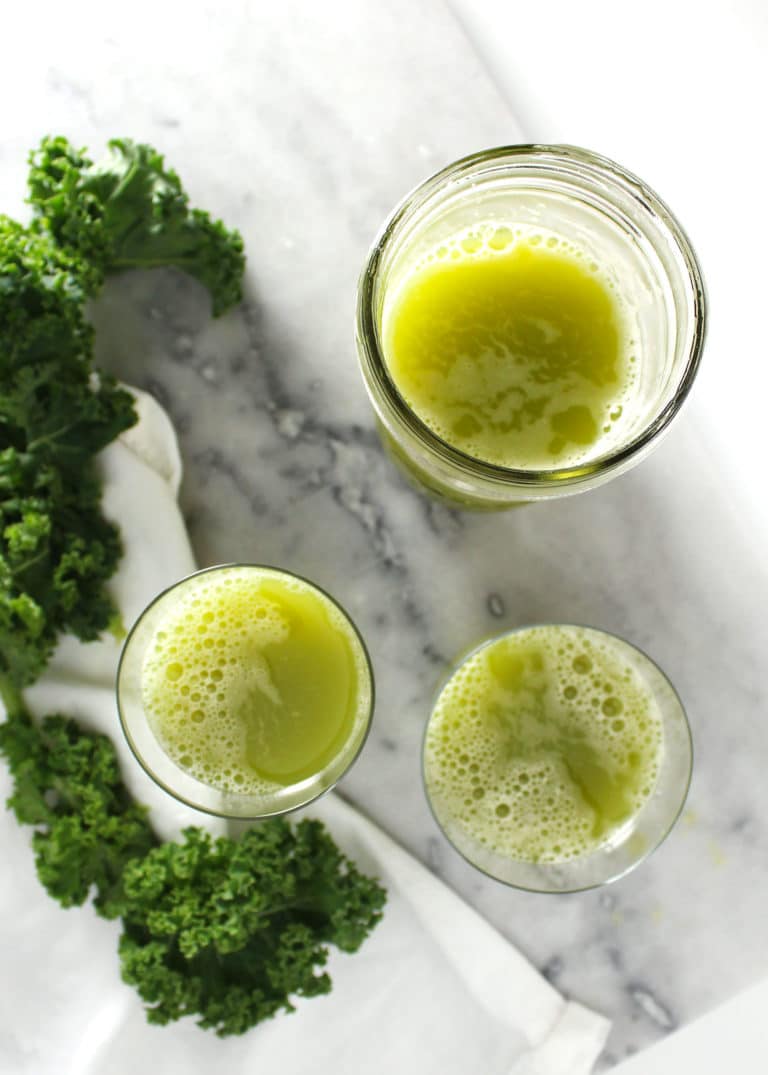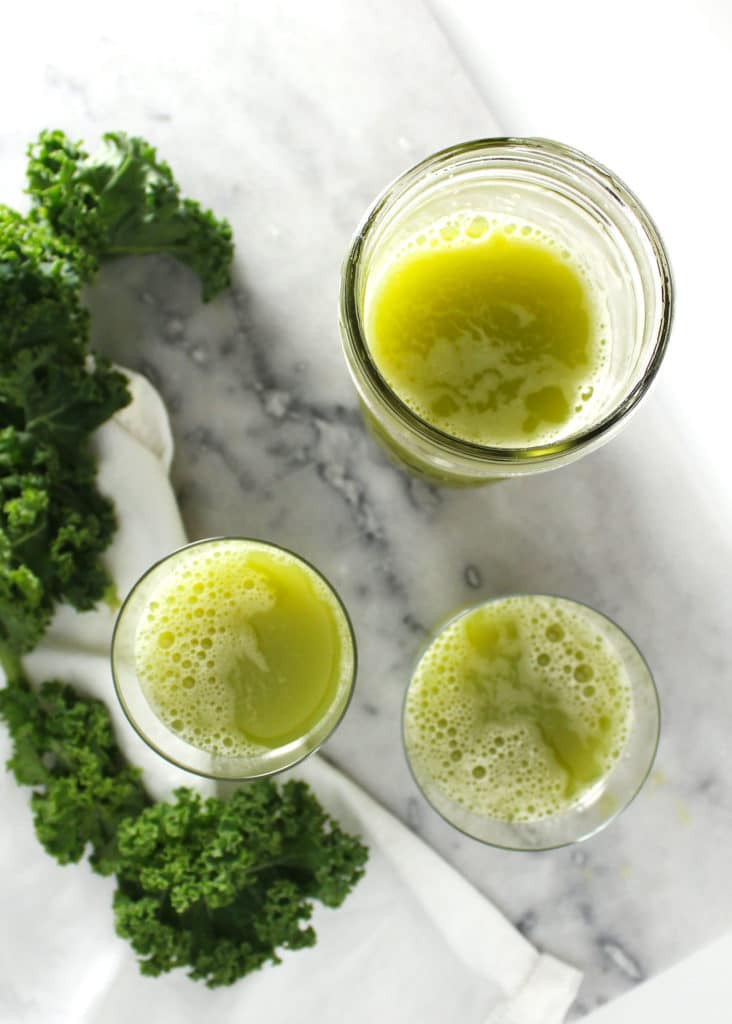 So yes it's the beginning of the year, the holidays are officially over, and resolutions are in full swing… I warned you (if you've been following along at all in the past month or so) this post was coming! I actually made this juice in early December and almost, almost, almost posted it then, because I pretty much lost my mind for a bit and forgot it was sugar season.
Did you notice I said I made this in early December (aka Sugar Season)??? I did! I made this juice because I truly love it and because it's green without being green.
See, I'm being straight with you here! For real!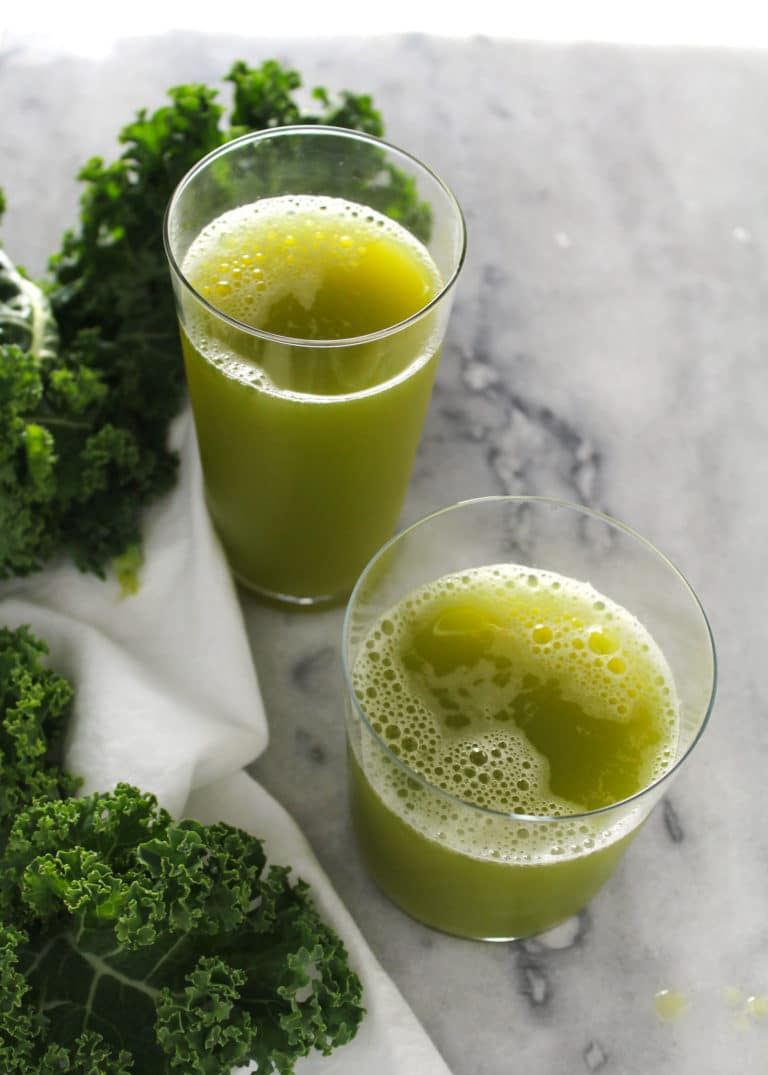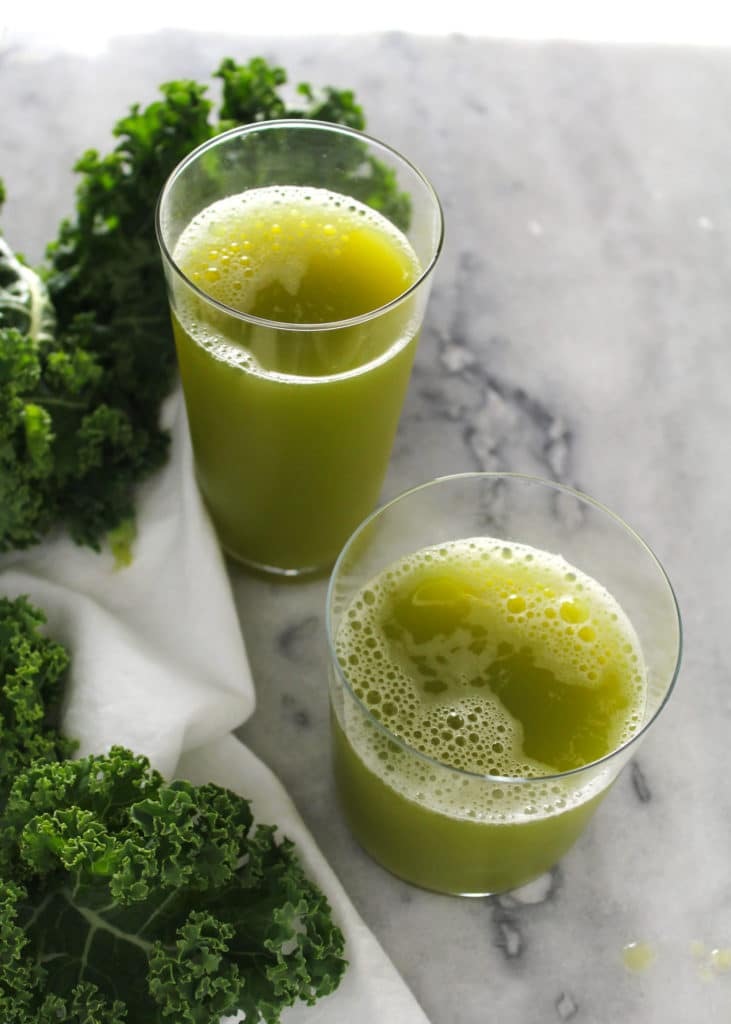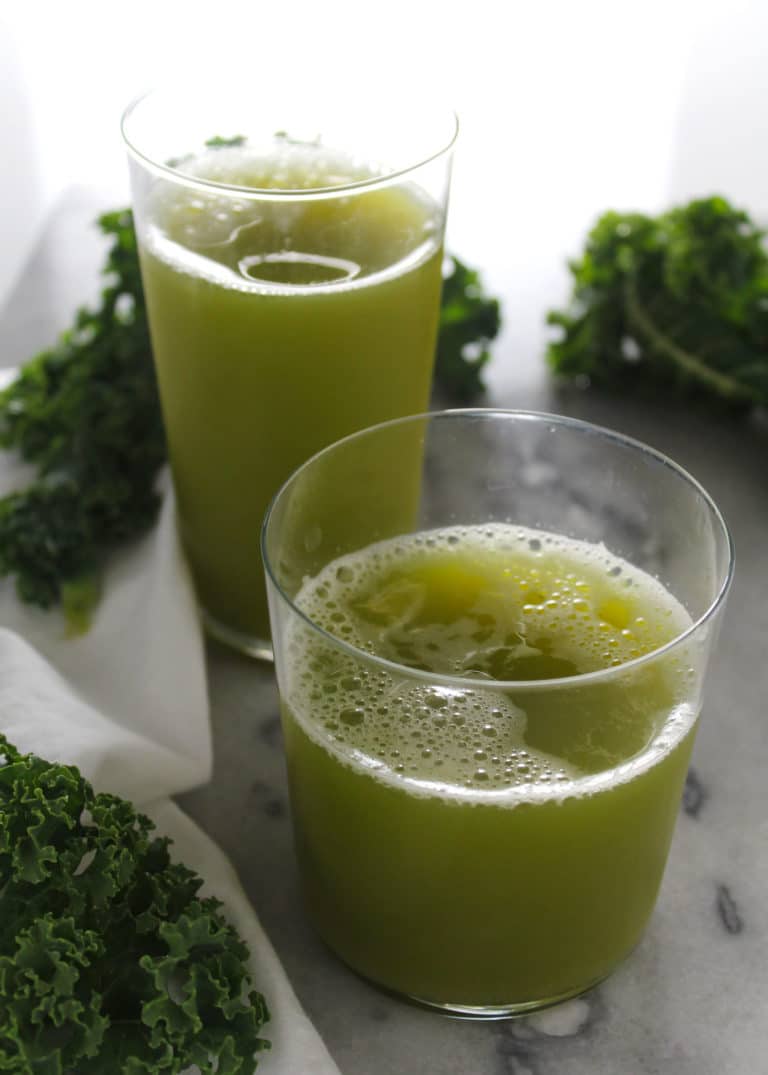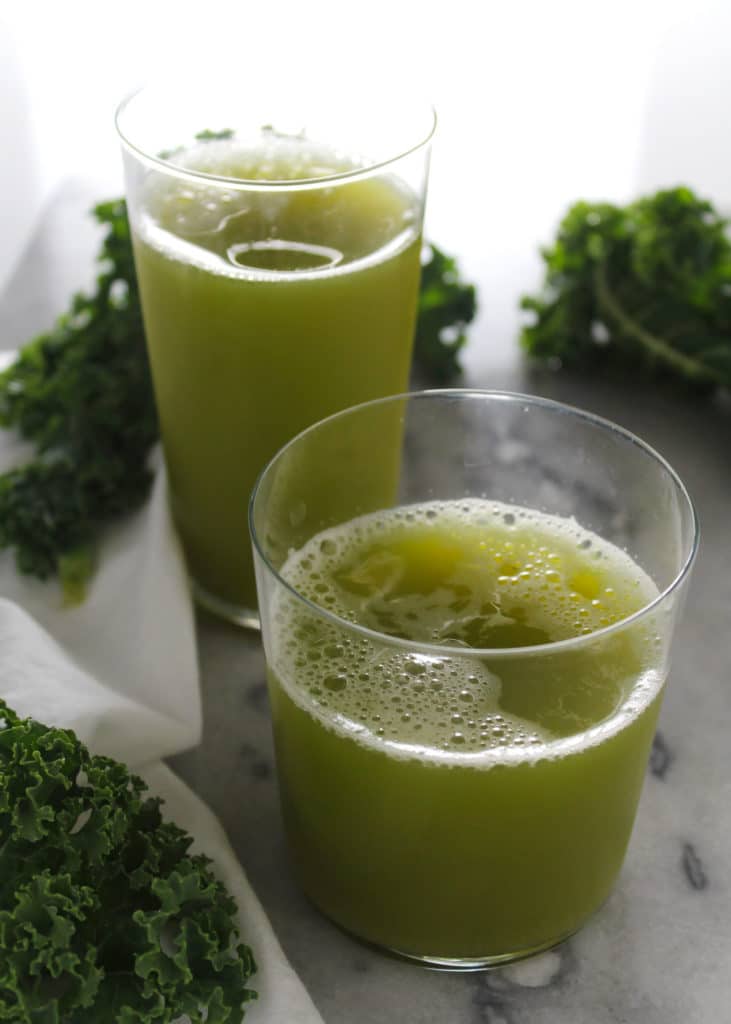 Okay, so now it's time to travel over to all the amazing benefits of this green juice, which I call Green Juice for Beginners because as I said many times already it BARELY tastes green. To all my juice loving Gods and Goddesses out there I know you're with me on this one and to those of you who are beginners stick with me…
Alright… so the main benefit to juicing is that it provides a way to access digestive enzymes typically locked in whole fruits and vegetables. Freshly juiced, the key word there being "fresh," fruits and vegetables are loaded with an abundance of vitamins, minerals and phytonutrients.
Juicing also aids in weight loss (yeah!), increased energy levels (double yeah!), strengthened immunity (going to hand some off to my kids…), strong bones and a glowing complexion (sa-weeet!), it may also reduce chances of heart disease, cancer and strokes.
In my own opinion those are some pretty amazing benefits!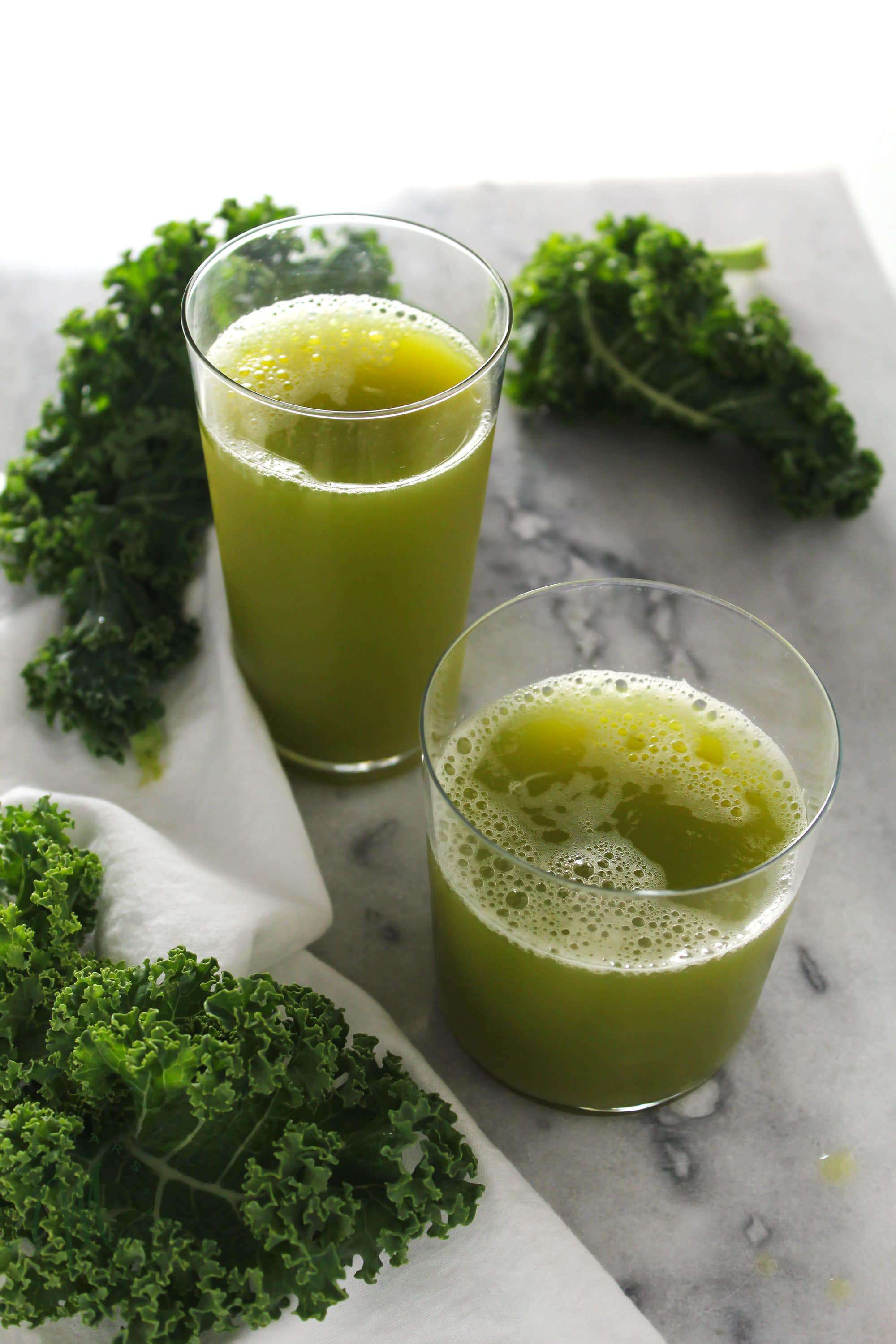 Ingredients
4

Apples

4

Lemons

peels removed

4

cups

Fresh Pineapple

2

ounces

Ginger

peeled

6

Kale Leaves

stems removed
Instructions
Place all the ingredients, one by one, into your juicer and let the juicer do all the work.

Once all the ingredients have been juice you can drink as is or strain (which I prefer) the juice through a mesh sieve to remove some of the sediment at top.
Notes
If stored in a container with a lid the fresh juice will last for about 4 to 5 days. Afterwards the health benefits and taste begin to decline dramatically.
Nutrition
Serving:
1
cup
|
Calories:
174
kcal
|
Carbohydrates:
45
g
|
Protein:
4
g
|
Fat:
1
g
|
Saturated Fat:
1
g
|
Sodium:
27
mg
|
Potassium:
668
mg
|
Fiber:
7
g
|
Sugar:
25
g
|
Vitamin A:
5839
IU
|
Vitamin C:
165
mg
|
Calcium:
126
mg
|
Iron:
2
mg