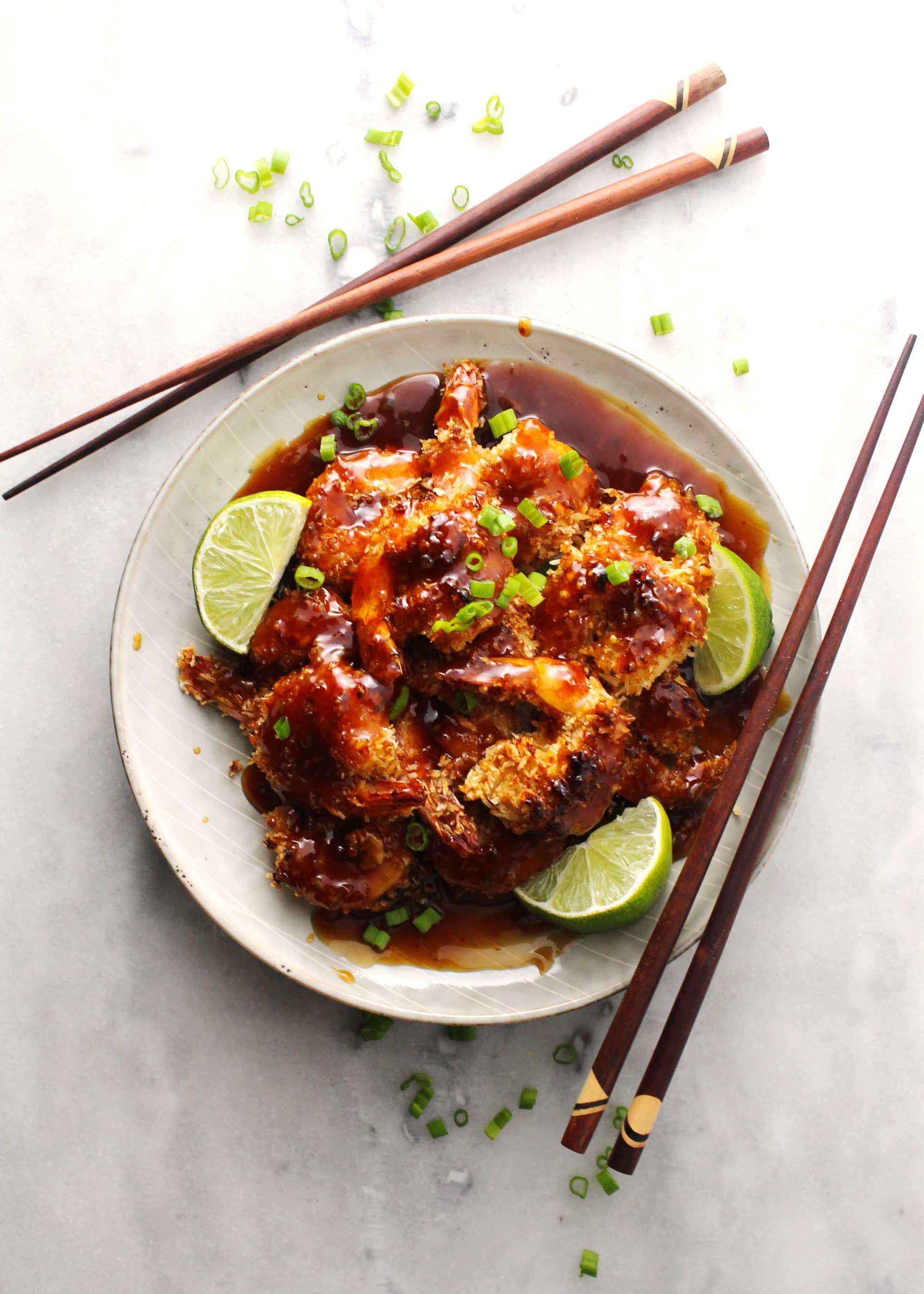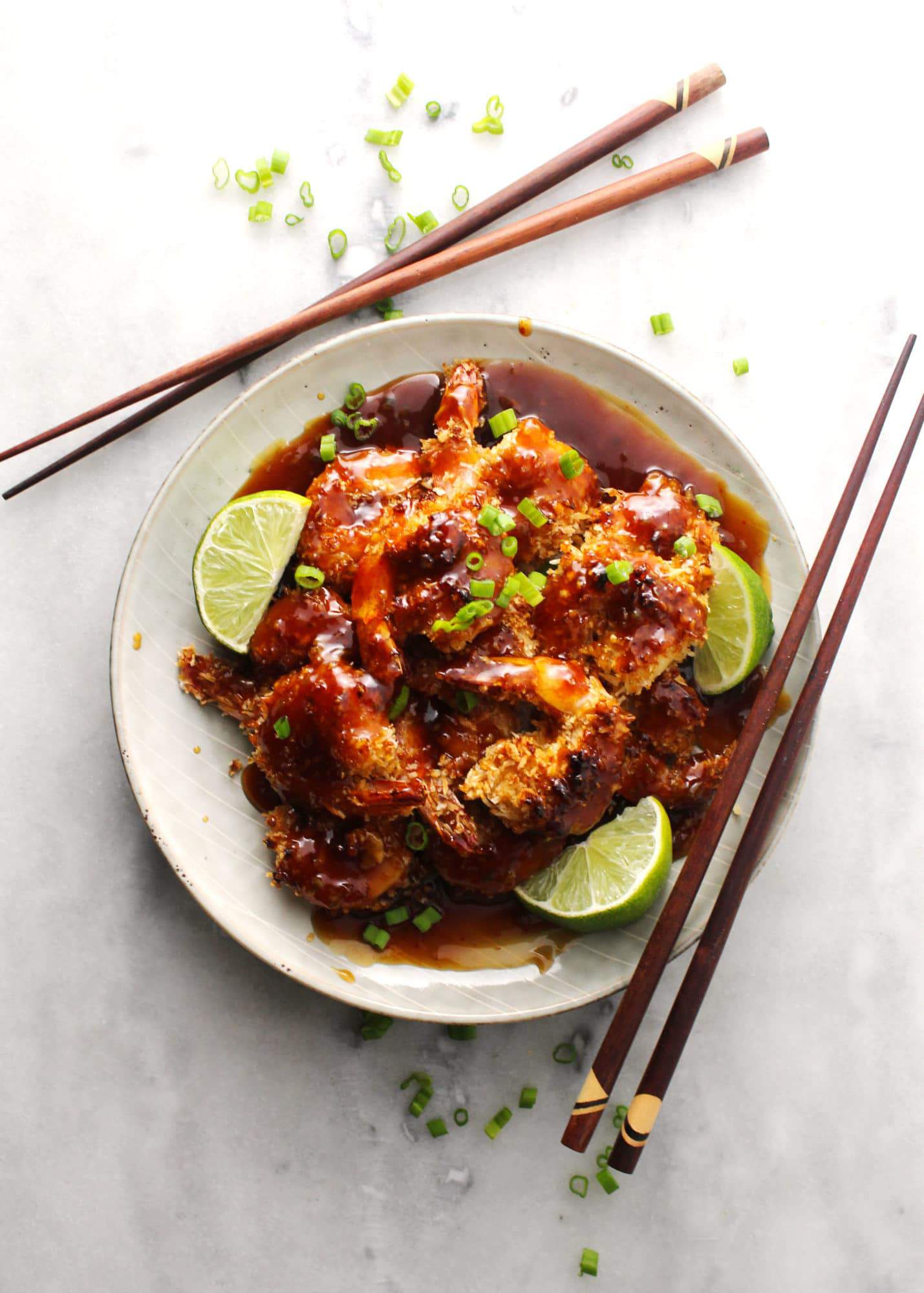 Honey Lime Baked Coconut Shrimp! HONEY LIME BAKED COCONUT SHRIMP. Honey. Lime. Baked. Coconut. Shrimp.
Do you currently look like this ????? Cause I do!! And that's how I looked when I basically licked my plate clean after consuming this honey lime baked coconut shrimp. #problems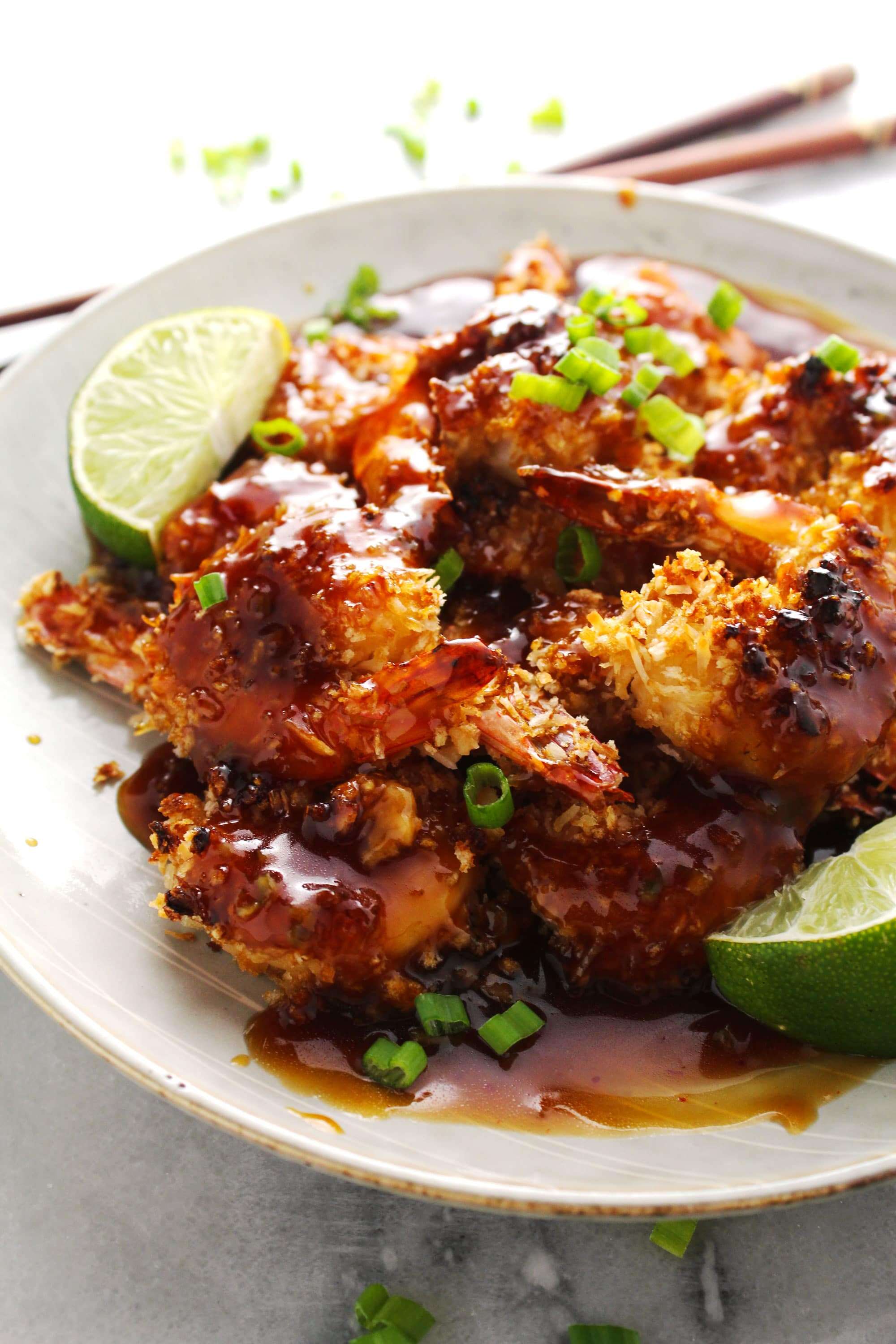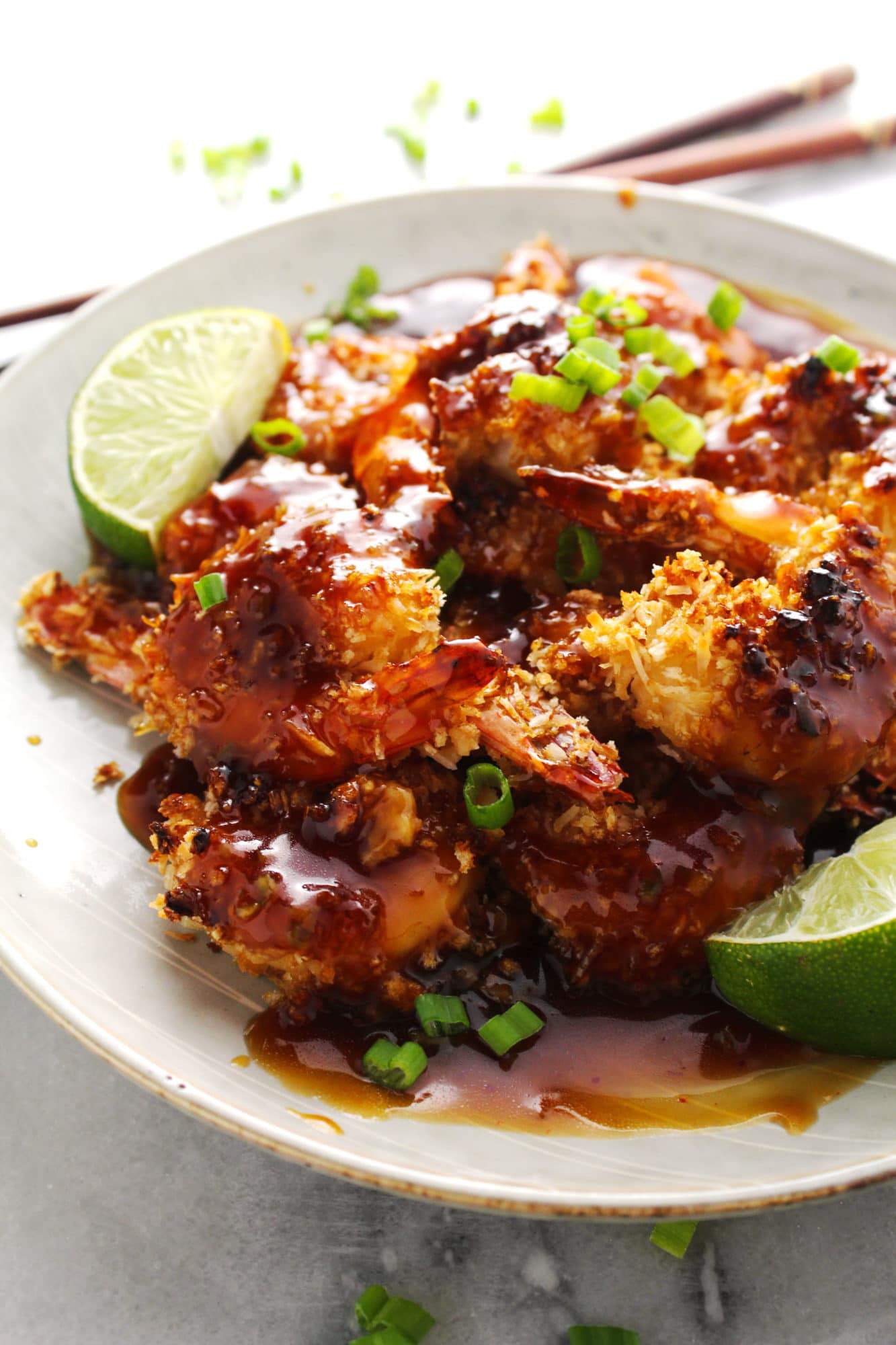 There are all kinds of good things going on here that we should discuss promptly so you can then get to the business of baking these crispy coconut-y shrimp up. I'm not gonna waste your time when these should be in your oven…
SHRIMP GOODNESS DISCUSSED
These shrimp are baked! AKA a healthy version, which we're so doing in 2018
That sauce! That sauce is responsible for going from this ???? to this ????.
They're best served fresh, but if you want to enjoy them the next day a little oil in your skillet will crisp them back up.
Easy prep = sauce in food processor, coconut flake and panko breading, bake, enjoy!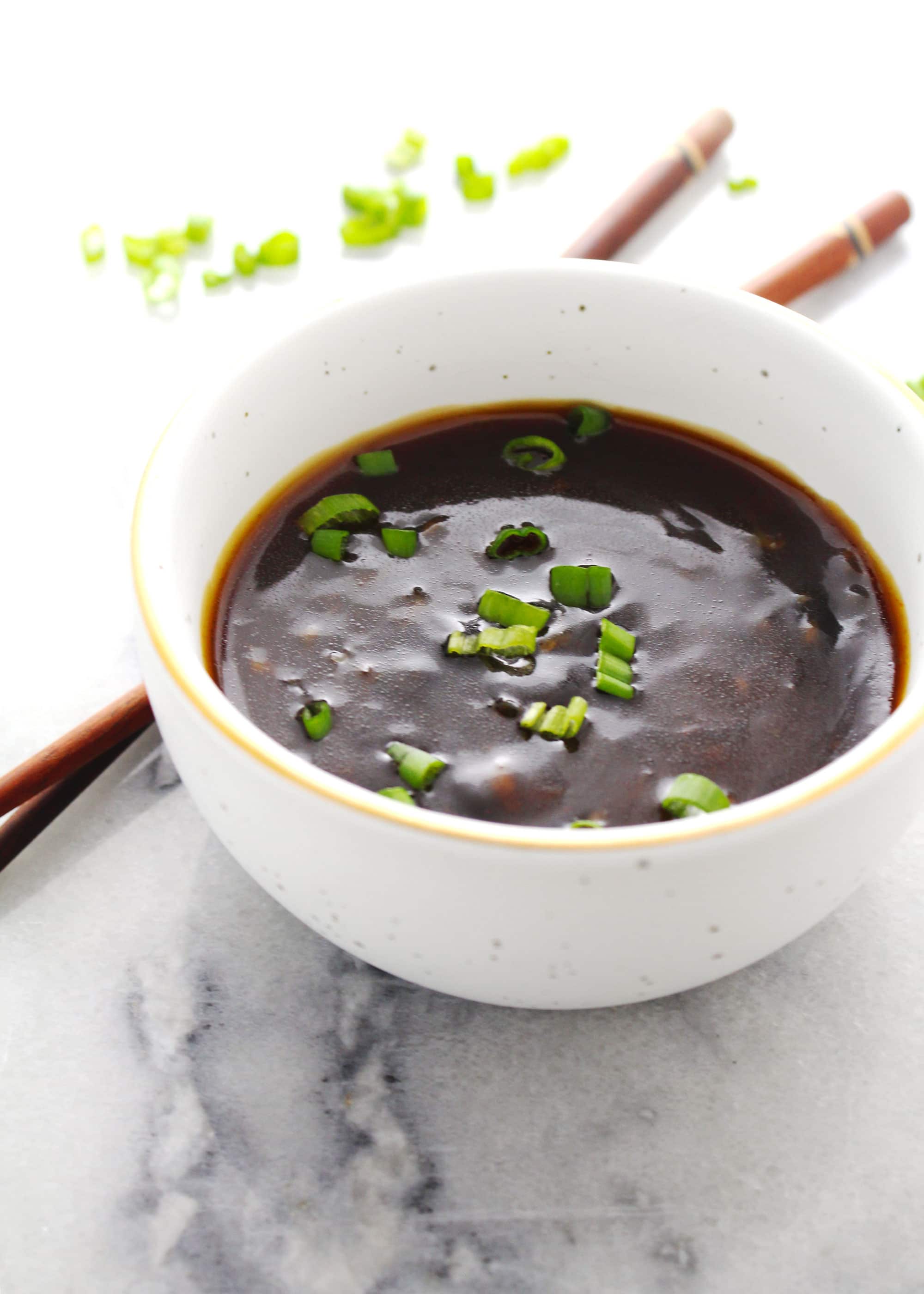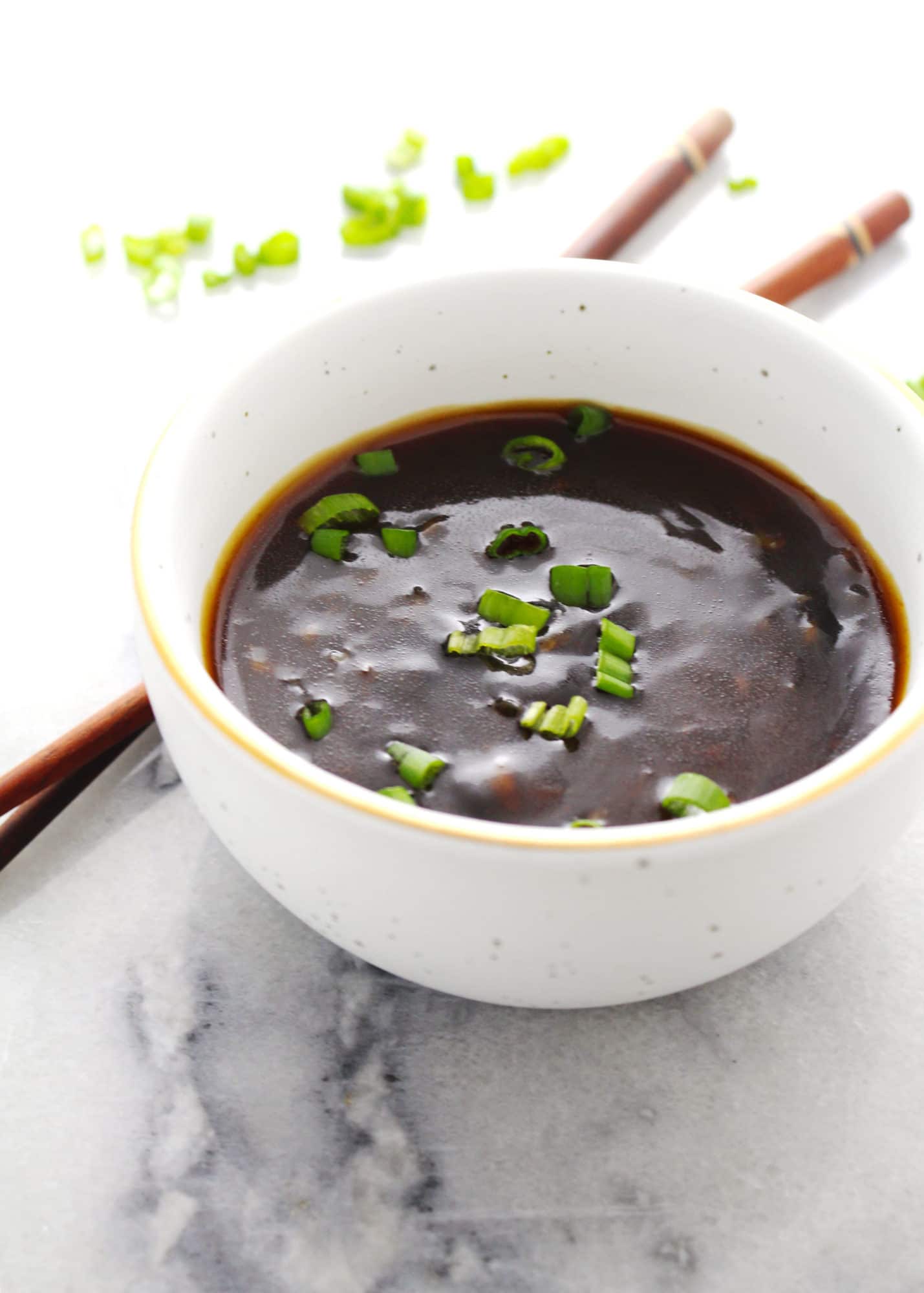 It looks fancy but no fancy skills required for making this recipe. Unless of course, you don't get deveined shrimp, but really you should get deveined shrimp. What too much trouble otherwise…
Let's circle back to the sauce cause we've got a butter/honey/soy sauce/garlic thing going on that you're pretty much required to drench the shrimp in. These are the kind of life requirements we can handle.
Let me also make a small, fun, suggestion here that these may be pretty amazing if you put them on skewers and then drizzles the sauce on top. Hello, best party app EVA! Just a suggestion…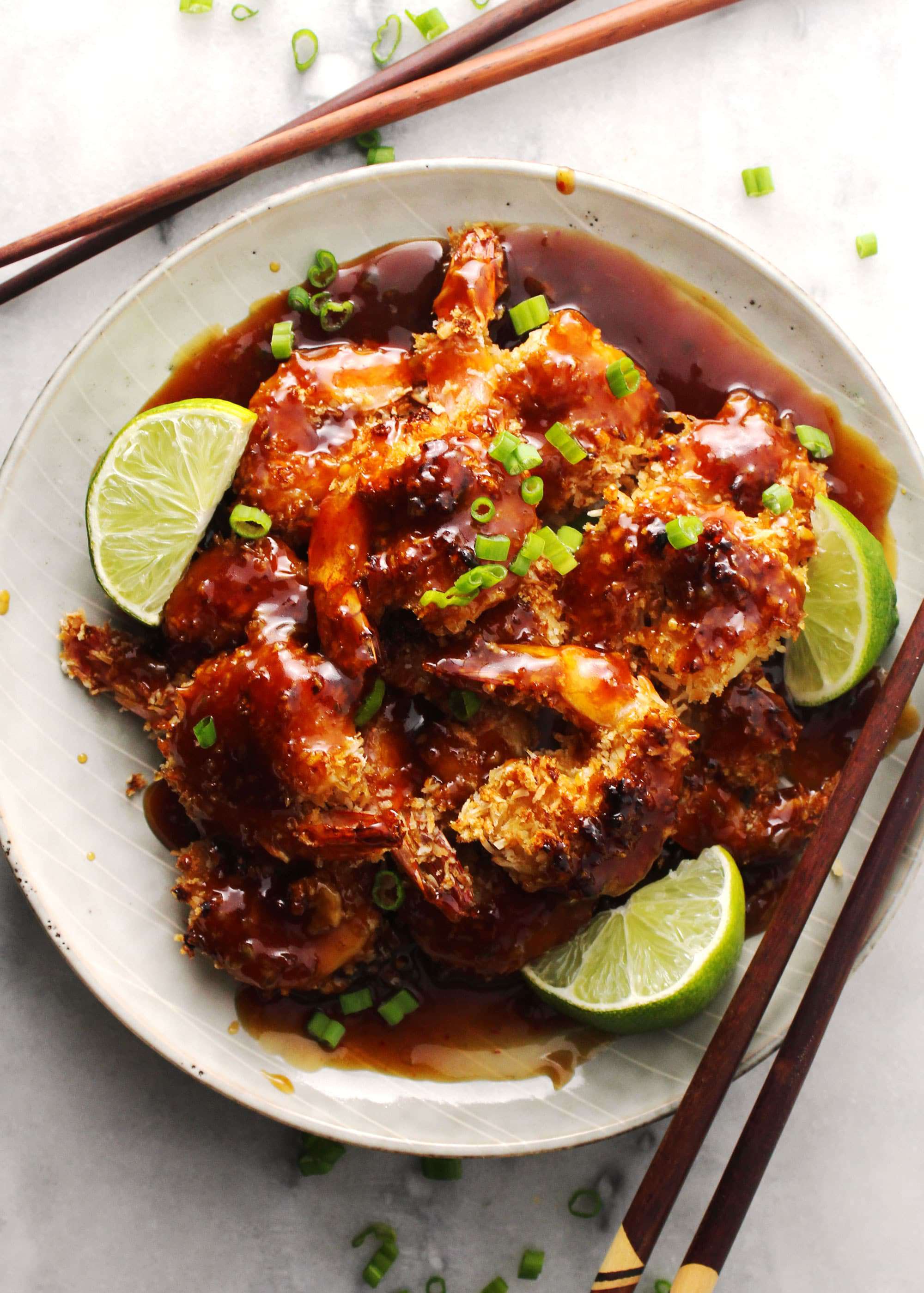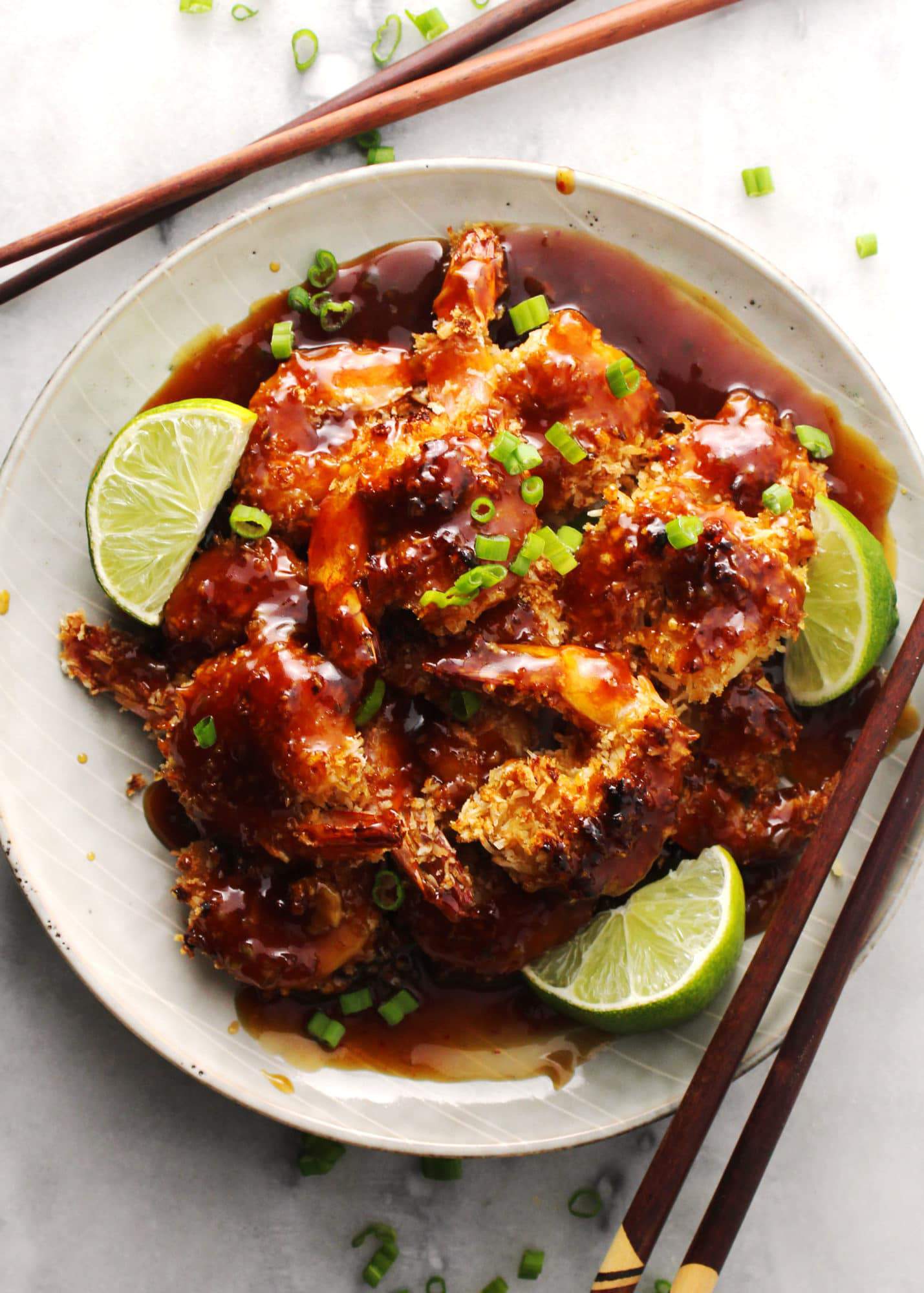 Now go make these shrimp!
Print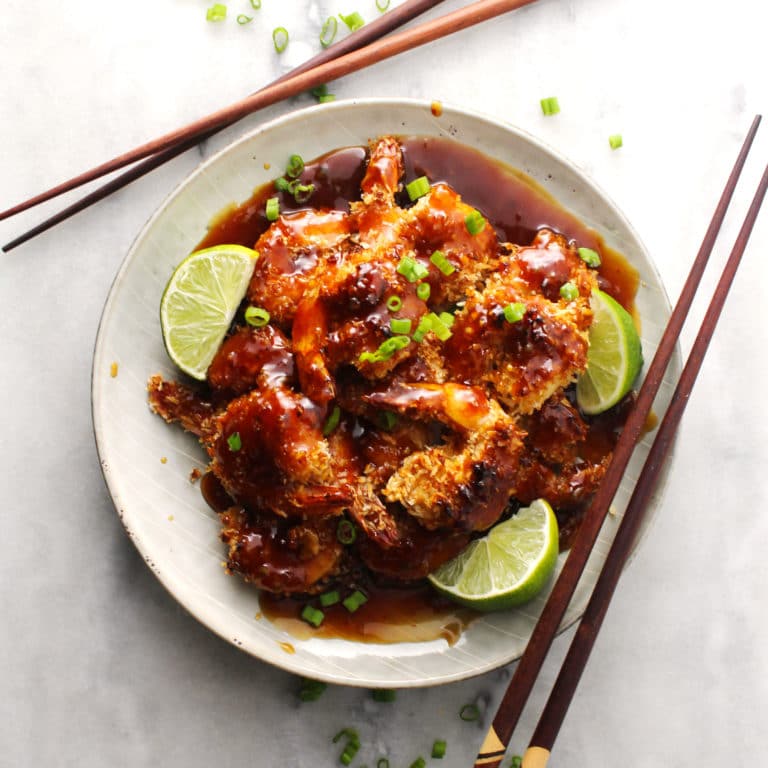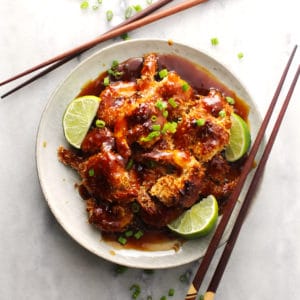 Honey Lime Coconut Baked Shrimp
Author:

Prep Time:

20 Mins

Cook Time:

15 Mins

Total Time:

35 minutes

Yield:

4

Servings

1

x
---
Description
Honey Lime Baked Coconut Shrimp! HONEY LIME BAKED COCONUT SHRIMP. Honey. Lime. Baked. Coconut. Shrimp.
I basically look like the heart-eyes emoji as I stare and drool at this delicious, perfectly crunchy, kinda healthy, coconut shrimp drenched in this honey lime garlic sauce.
BAKE IT AND MAKE IT!
---
SHRIMP
1 1/2

lbs Shrimp, peeled, deveined (you may want to leave tails on)

2

Eggs

1/2 cup

Soy Sauce

2 tablespoons

Rice Vinegar

1/2 cup

Panko Breadcrumbs

1/2 cup

Dried Unsweetened Coconut Flakes
SAUCE
2 tablespoons

Butter

1/2 cup

Honey

1/3 cup

Soy Sauce

2

Garlic Cloves, minced

1

Lime, juiced

1 tablespoons

Cornstarch +

2 tablespoons

Water
---
Instructions
Preheat the oven to 400 degrees. Line a rimmed baking sheet with aluminum foil. In a medium bowl, whisk together Eggs, Soy Sauce, and Rice Vinegar. Add Shrimp to the mixture, cover, and chill in the fridge for 10 minutes.
Mix the Panko Breadcrumbs and Coconut Flakes together in a small bowl. Dip the chilled shrimp into the mixture until fully coated. If you run out of the breading then just mix up more as needed using a 1:1 ration of panko to coconut. Place the shrimp in a single layer on the baking sheet and cook for 12 to 15 minutes until golden.
While shrimp is baking, prepare the sauce. Melt the Butter over medium-high heat in a small saucepan and add the garlic cloves. Allow the butter to bubble up slightly and the cloves to become fragrant about 1 minute. Stir in the Honey, Soy Sauce, and Lime Juice. Bring to a boil.
In a small bowl whisk together the Cornstarch and Water until dissolved and no lumps remain. Remove saucepan from heat and add cornstarch mixture, whisking to combine. Drizzle the sauce over the shrimp.
---
Notes
For extra crisp turn on the broiler for about 30 seconds or less before removing from the oven, but be sure to watch as you do this with the door open. They will brown quickly!