Honey Ricotta Oatmeal Parfait with Peach Chia Seed Jam is a slightly sweet slightly savory healthy breakfast option when you can't decide between the two.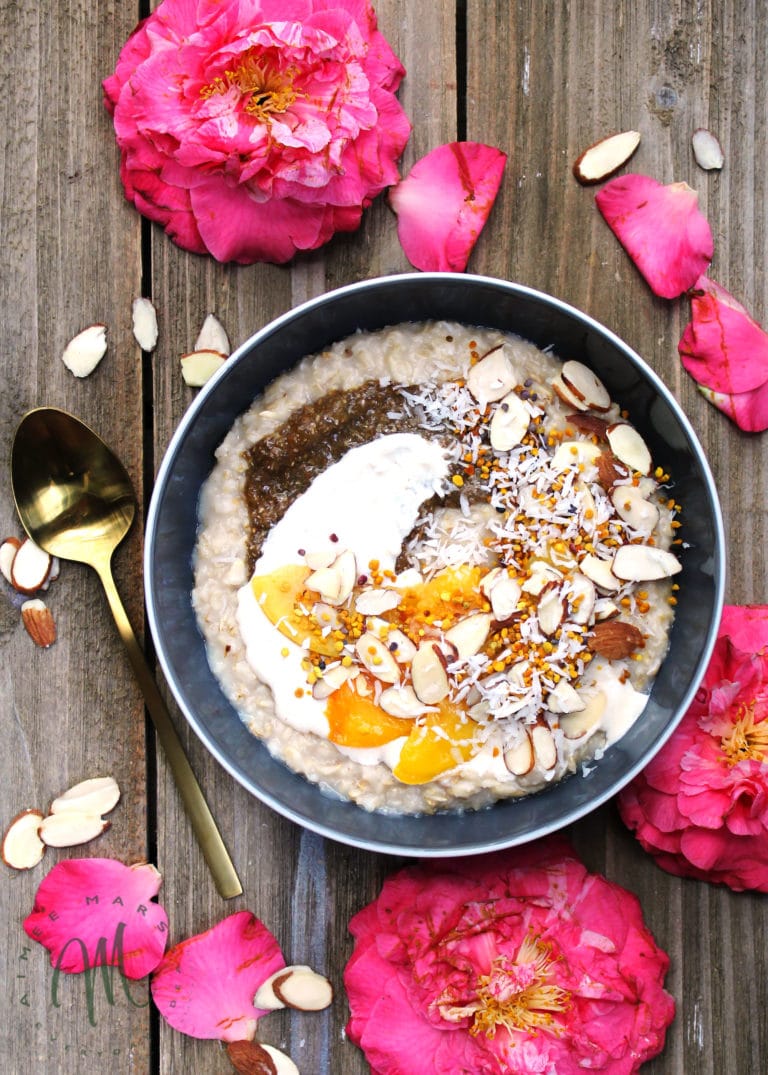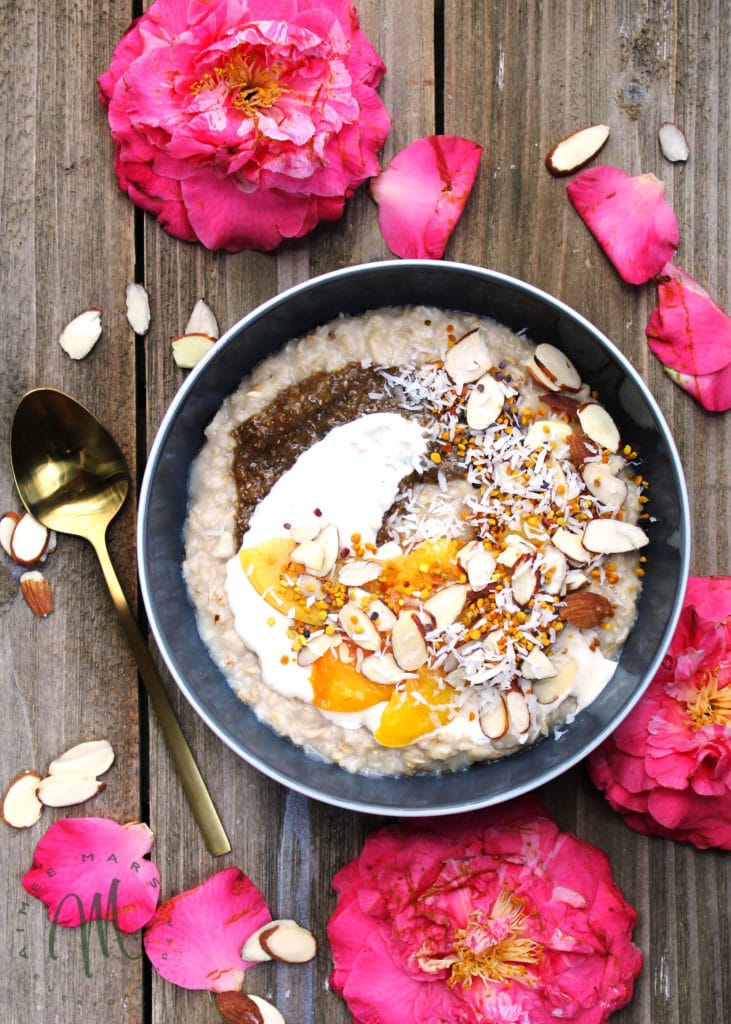 So here's a story for you… I once owned a luxury women's clothing line in NYC, which was my dream ever since I was a little one. True story. (If you're wondering how I got from fashion designer to lifestyle blogger then I detail that juicy info out on my about page here).
I wanted to design clothes all day every day, but when you actually own the business, even with a business partner like I had, you only get to do that about 10% of the time. Boo! Well, sort of…
I loved running the business and most aspects of it. I was shocked beyond belief how thrilling I found it when all my numbers lined up on a profit and loss statement in Quickbooks (total nerding out there and my Accounting professor who I begged for a passing "C" grade would be so proud). One side of the business I didn't enjoy though was the website, the website design, and working with the particular web company's that we did.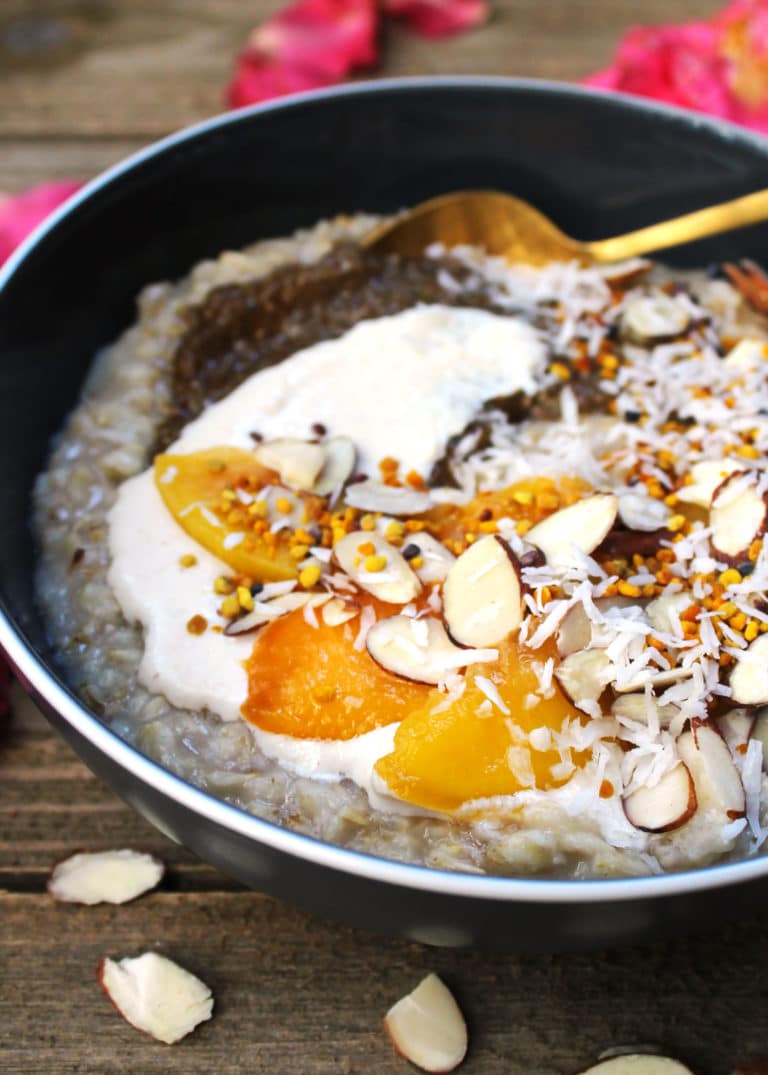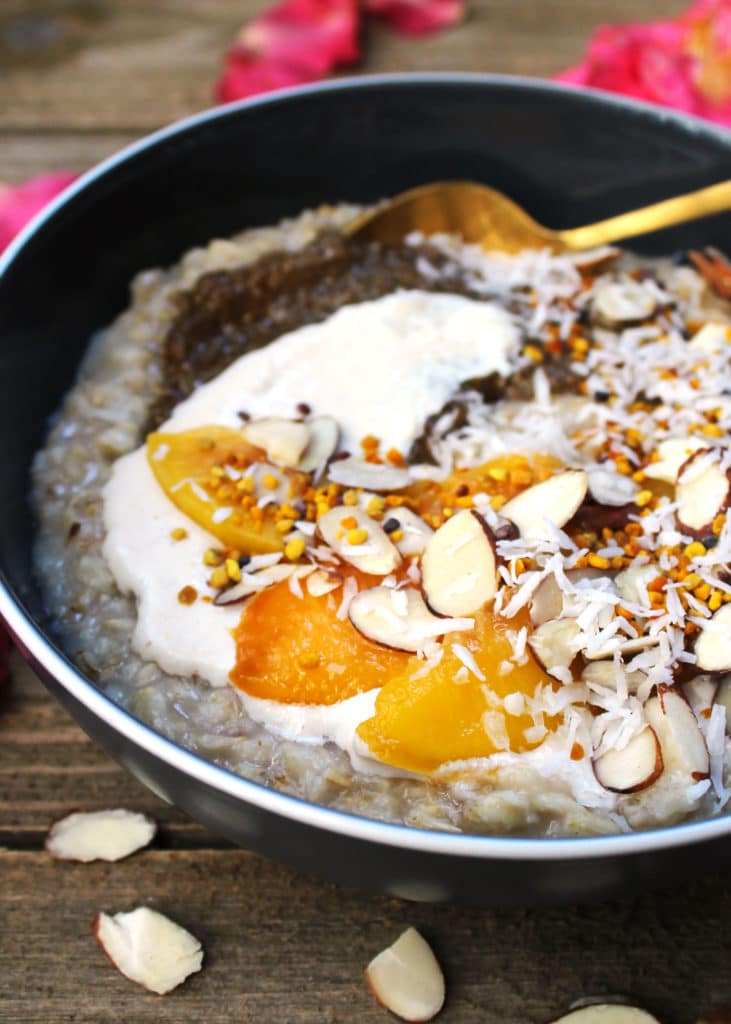 I knew very little about website design outside of the fact I just knew how I wanted it all to look.
What I wanted and what actually was designed and launched were two very different sites and so my frustration grew. My frustration grew and I pushed it aside moving on to the next project. I worked tirelessly with our web companies to develop a site I loved but our initial development company was too small and could only do so much and then our final big fancy web company saw us as too small to really bother with and helped us when convenient for them.
More frustration mounted and all I wanted to do was design clothes, not websites.
Funny how life works out though right?
Here I am several years after I've closed my clothing business designing, developing and coding (what the what? Total nerding out there and I love it) websites. How????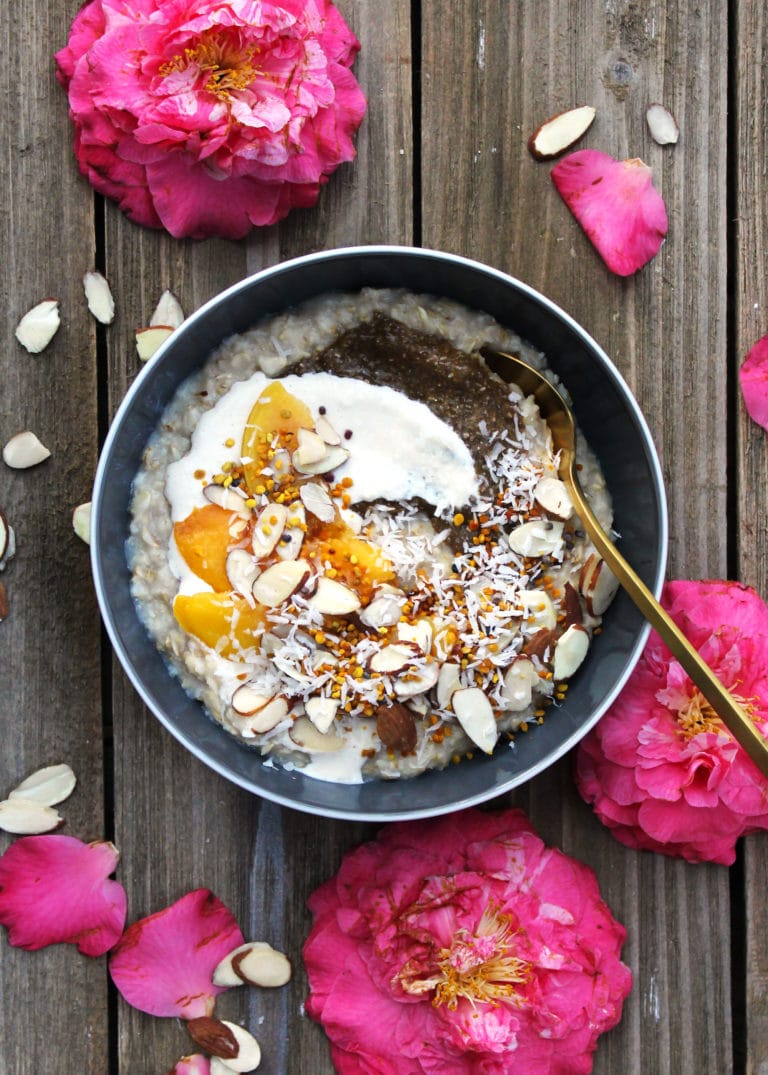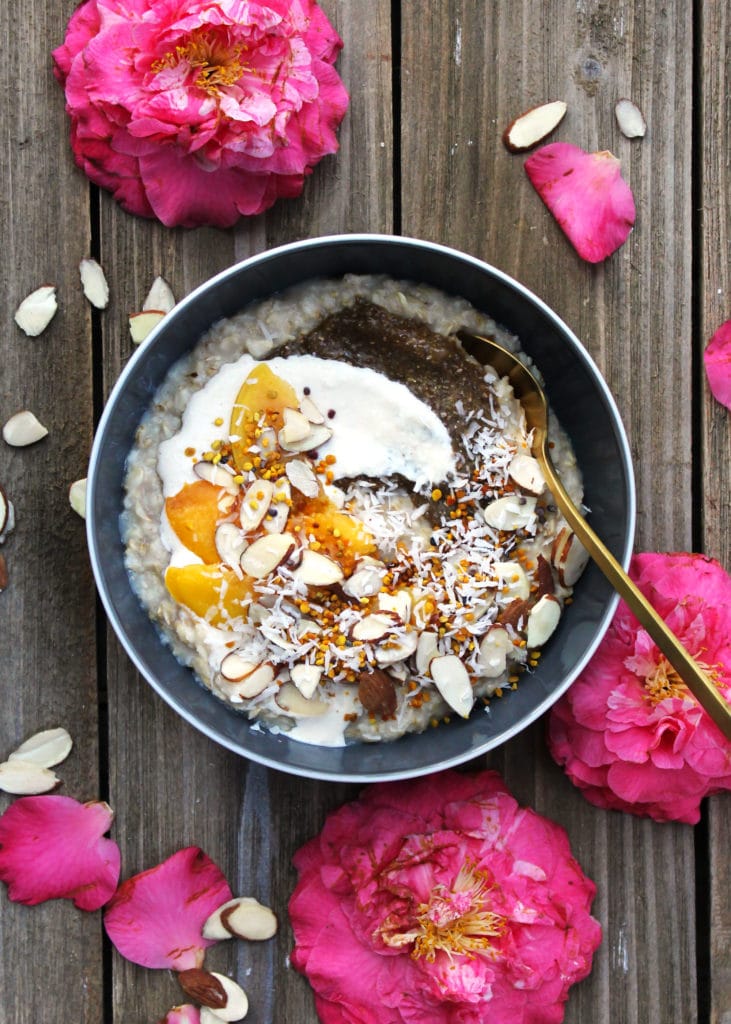 Well, I'll tell you. I really only focus on my own personal site, but years ago when I found myself at home with a newborn after just clothing my beloved clothing line I needed an outlet or a space that was all my own.
This is that space…
This little blog started out as a project to obtain control of something as my life felt as though it were spinning wildly out of control. As scrolled through endless templates and site designs, I couldn't really find one I liked. Sounds like a familiar problem of mine huh?
One late night after I'd put my first born to bed I thought "I can do this. I can figure out this whole website development thing."
So I did… Slowly, I designed my site and learned the language of coding. When an image or logo would appear on my site in the exact space I wanted via my code I would literally (yes literally) silently (remember sleeping baby) high-five myself. It was thrilling and addicting. Kind of like designing clothes.
Are you still with me? I swear I'm gonna get to this oatmeal dish eventually. I do have a point!
Well, the coding world can be kind of scary. Imagine going to a foreign country where you've just learned the language but are testing it out for the first time (hello amateur). That's me in the coding world. I stayed away from the areas that made me want to bite my nails like java and bootstrap for the most part and certainly mobile friendliness.
Just recently it came to a point where I could no longer avoid the nagging voice in my head telling me to figure out a way to get my site mobile friendly. That nagging, but encouraging, voice was more than half of you who come here on your phones every day, and I'm so happy you are here. You've forced me to push myself beyond my own personal limits!
That is a great thing!
So I sat down last week and once again said "I can do this! I can figure this out," and slightly begrudgingly went after the mobile world of design. Remember I was a fashion designer so total 180 here (and yes I promise we're going to talk oatmeal soon…).
There were definitely moments where I wanted to toss the computer out the window, but I'm on the other side of mobile design now. So while I was a little quieter here, meaning fewer posts, which you may or may not have noticed, I was working to improve this site for YOU and I do hope you like it.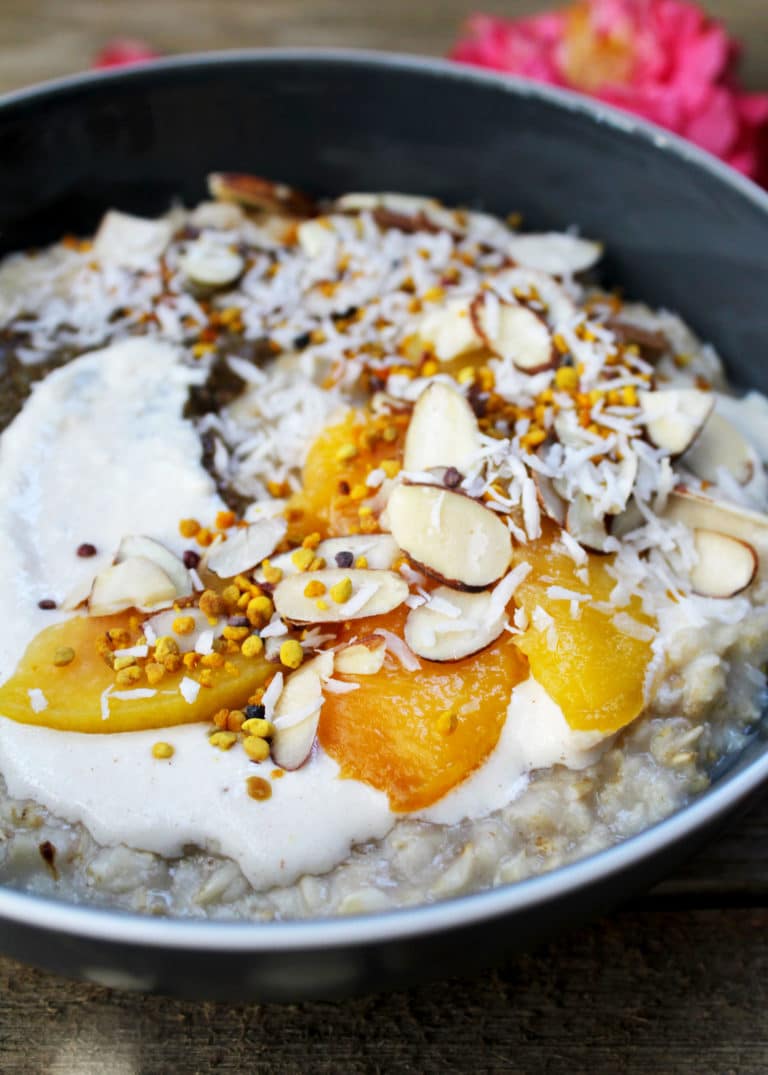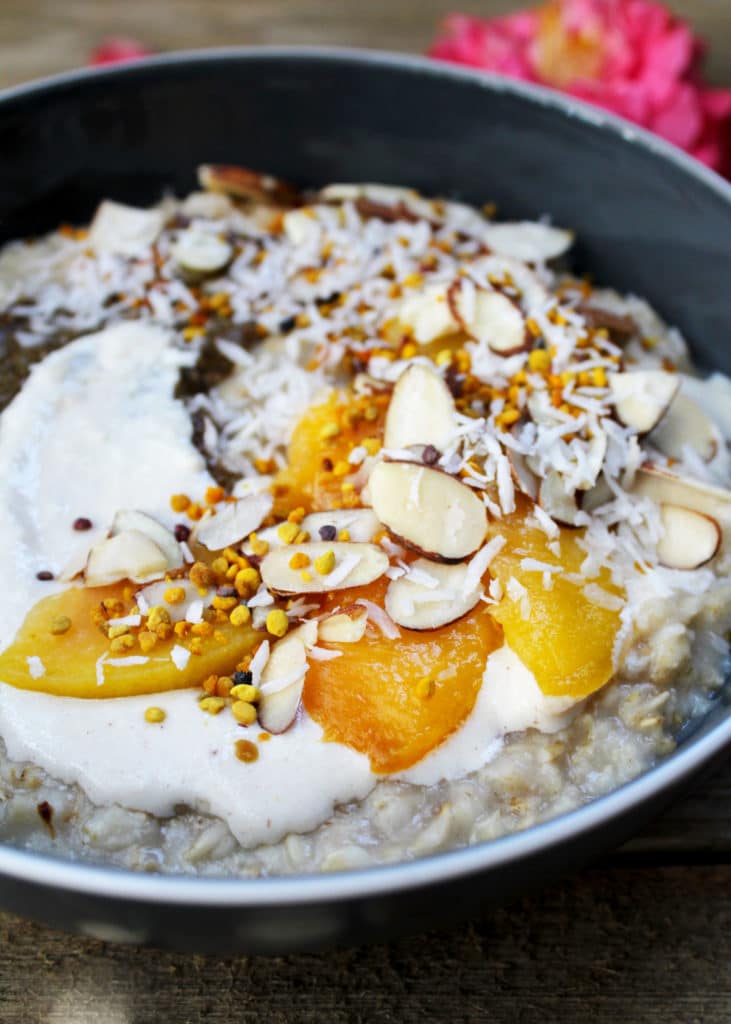 Also, recently in the midst of the mobile world, I've kind of been a bit over oatmeal lately. Gasp! What? I know! How could I ever…?
(And here we are from fashion design ???????? to web design ???????? to oatmeal. You are still with me right? I hope so!)
But, to be perfectly honest every time I've made it as of late it's been a bit too sweet, which I get is often the point, but lately, I've been more on the savory side of breakfast.
Well, after one too many eggy mornings I decided there has to be some sort of happy medium to the sweet versus savory breakfast spectrum. So I went to work.
It turns out by adding slightly sweetened ricotta, some nuts and bee pollen you end up with a happy medium between sweet and savory. Breakfast harmony my friends. Sweet, well actually no, sorta sweet breakfast harmony…
This harmony was achieved by more than just the ricotta and toppings though as there's also a peach chia seed jam and peaches, obvy, as well as some cinnamon, coconut, and honey all going on in this one delicious bowl of breakfast perfection. So, if you're growing tired of your standard berries and brown sugar oatmeal then try this Honey Ricotta Oatmeal Parfait with Peach Chia Seed Jam cause not only does it sound way more fun and complex, although it's not really complex at all, it TASTES way more fun. Promise!
Promise!
Note: Before you get going you'll need to make the Peach Chia Seed Jam ahead of time because it needs to sit in the fridge for at least an hour.
And let me just also say how easy this jam is to make. If you'd like to make other versions I have a Mixed Berry Chia Seed Jam here and a Strawberry one here.
Print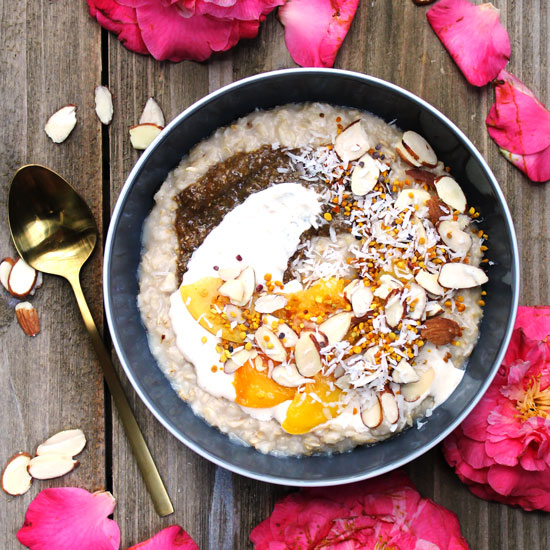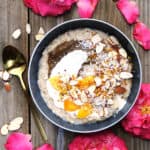 Honey Ricotta Oatmeal Parfait with Peach Chia Seed Jam
Author:

Prep Time:

1 Hr 15 Mins

Cook Time:

10 Mins

Total Time:

17 minute

Yield:

2

Bowls

1

x
---
Description
Honey Ricotta Oatmeal Parfait with Peach Chia Seed Jam is a slightly sweet slightly savory healthy breakfast option when you can't decide between the two.
---
Scale
Ingredients
Oatmeal
1 cup

Rolled Oats

2 cups

Water

1 teaspoon

Ground Cinnamon
Honey Ricotta
1/2 cup

Ricotta Cheese (whole or skim)

2 teaspoons

Honey

1/2 teaspoon

cinnamon
Peach Chia Seed Jam
2 cups

Fresh or Frozen Peaches

1/2 cup

Chia Seeds

3 tablespoons

Maple Syrup

1/2 cup

Cold Water
Toppings
1/2 cup

Peaches

2 tablespoons

Sliced Almonds

2 tablespoons

Unsweetened Shredded Coconut Flakes

4 teaspoons

Bee Pollen
---
Instructions
Oatmeal
Bring the Rolled Oats and 2 cups of Water to a boil in a medium sized saucepan. Reduce the heat to medium and let cook for about 5 to 8 minutes, stirring continuously, until the oatmeal begins to thicken (If you prefer thicker oatmeal then add a few minutes or reduce if you like it a bit more soupy). Go ahead and divide between two bowls.
Honey Ricotta
Place the Ricotta, Honey, and Cinnamon in a small bowl and beat furiously using a wire whisk until all ingredients are combined. Layer on top of the oatmeal.
Peach Chia Seed Jam
Put the Peaches, Chia Seeds, Maple Syrup, and Cold Water in a blender and pulse until the peaches are well mixed, but a grainy type consistency still remains. Place in a medium sized mixing bowl and cover. Put the bowl in the fridge and let sit for up to 1 hour or overnight. When ready, layer on top of the ricotta and oatmeal.
Toppings
Sprinkle the Peaches, Sliced Almonds, Coconut, and Bee Pollen on top of your parfait however you'd like. Here you can get creative too and add any other toppings you prefer. I dare you to add some Cocoa Nibs…
---
Notes
Before you get going you'll need to make the Peach Chia Seed Jam ahead of time because it needs to sit in the fridge for at least an hour.