Not going to lie, but these are the BEST lemon bars you will ever taste. They are perfectly tangy and sweet with the right hint of lemony flavor.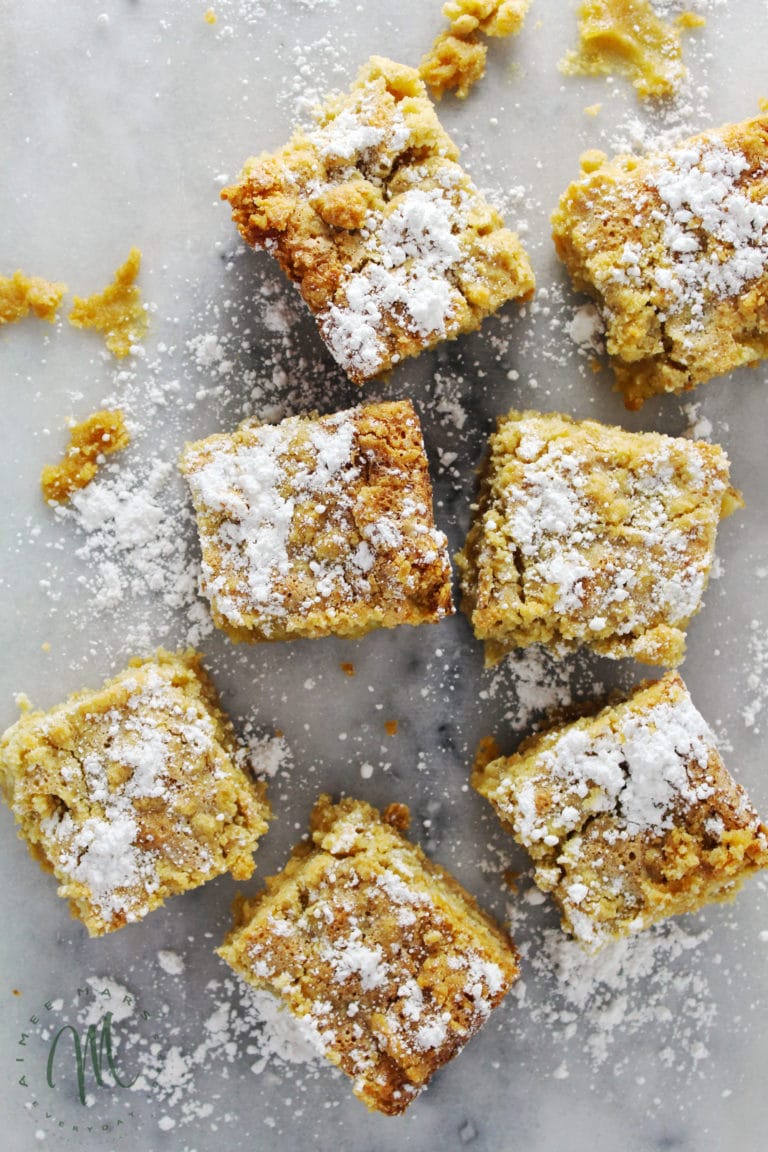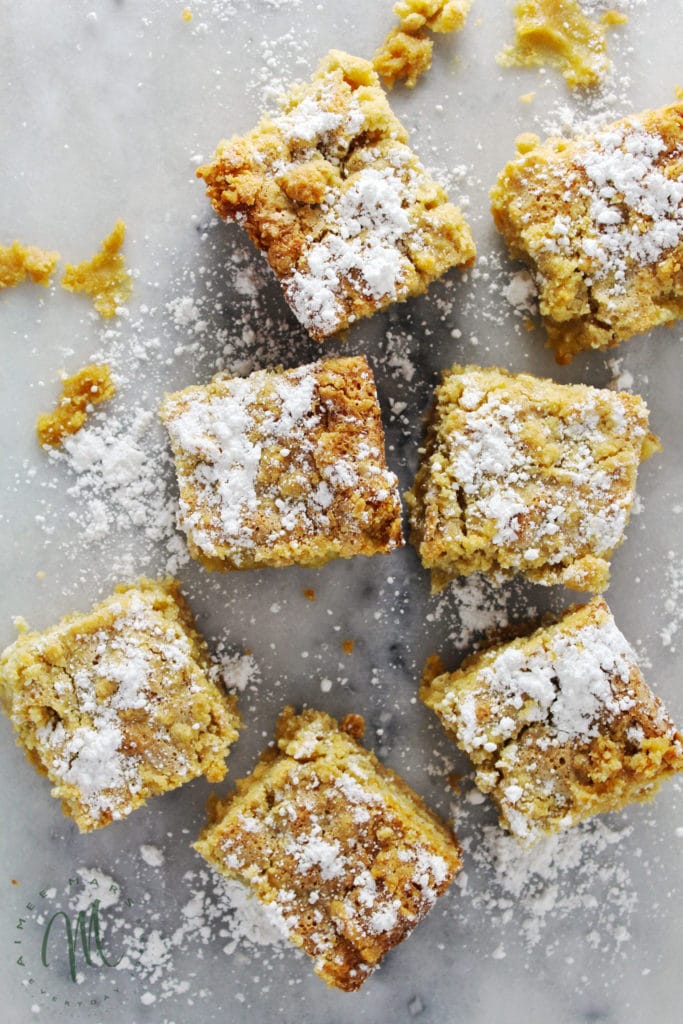 Hello, let me introduce you to the sugary and tangy recipe I am most known for baking… The Lemon Bar or bars rather.
If you have known me long enough there is a good chance I've either made or brought these to an event in our span of knowing each other. For those of you who are new, first hi,???? and second consider this recipe me making them for you now. ???? This also applies to friends who have not had them as of yet.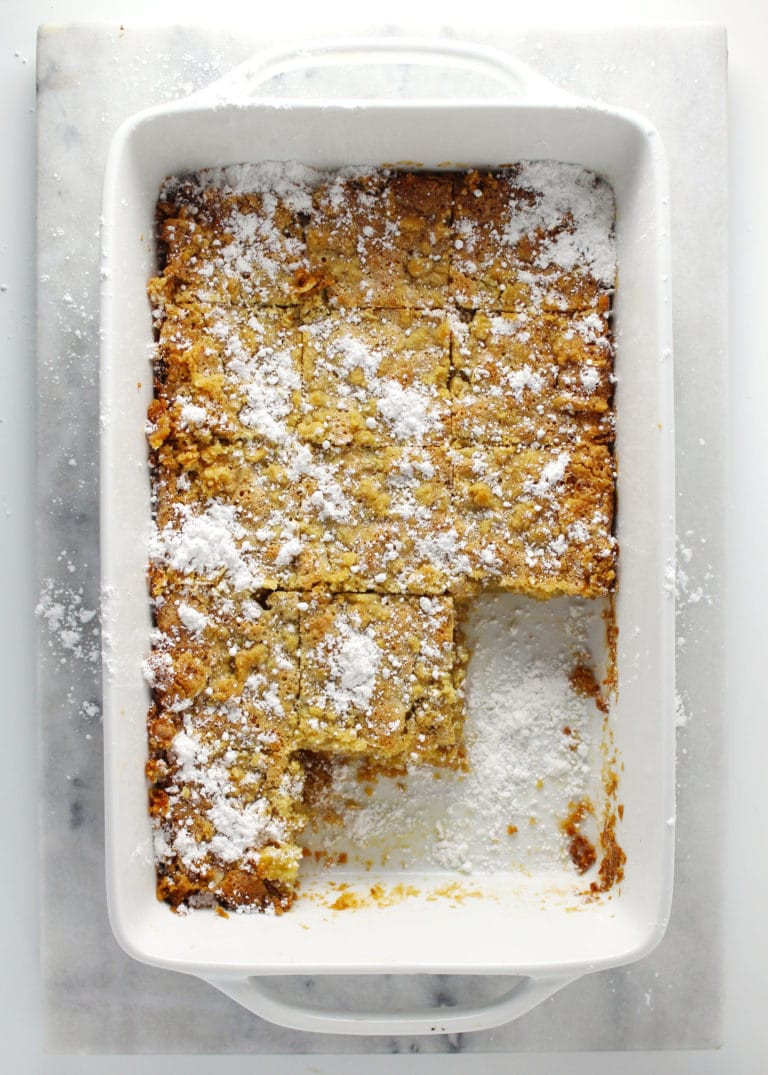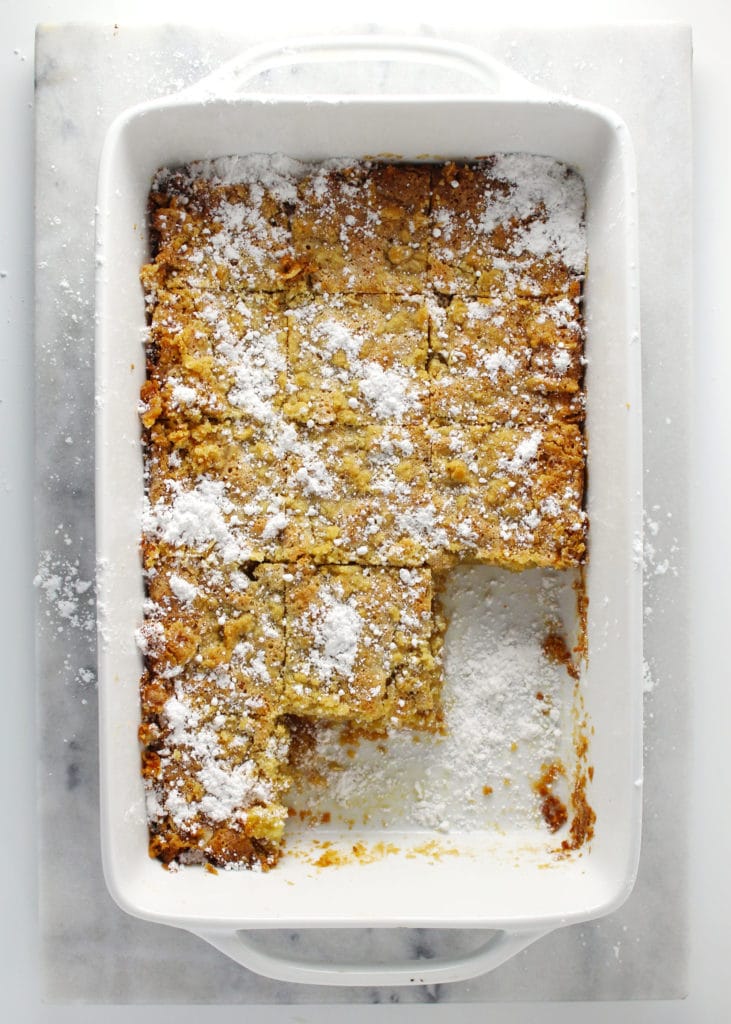 When I was younger my dream was to move to NYC and start a clothing line. So I followed through, many good stories along the way, and ended up in New York with a clothing line.
When we had our very first photo shoot of our very first line I wanted to have some kind of food there since we'd all be hanging out for a while. This included the models cause they were actually my friends and I knew they'd eat.
Since this was the beginning of our (I had a business partner) company we didn't have much money and paying for a catered lunch was definitely not in the budget.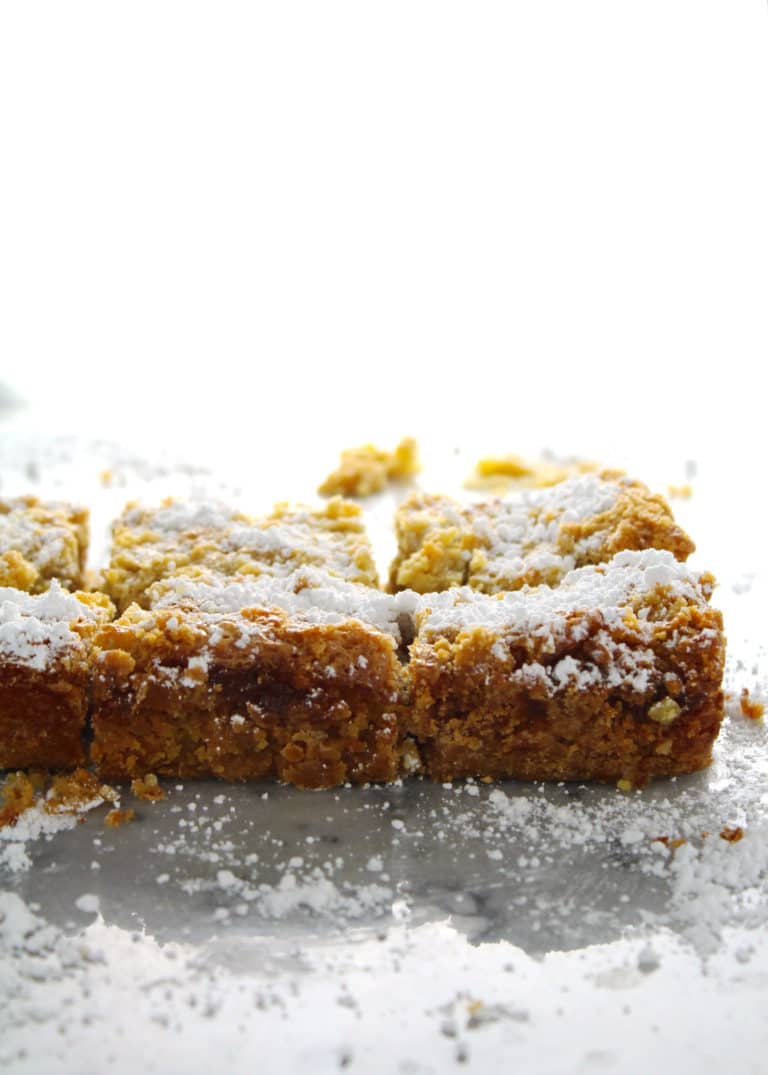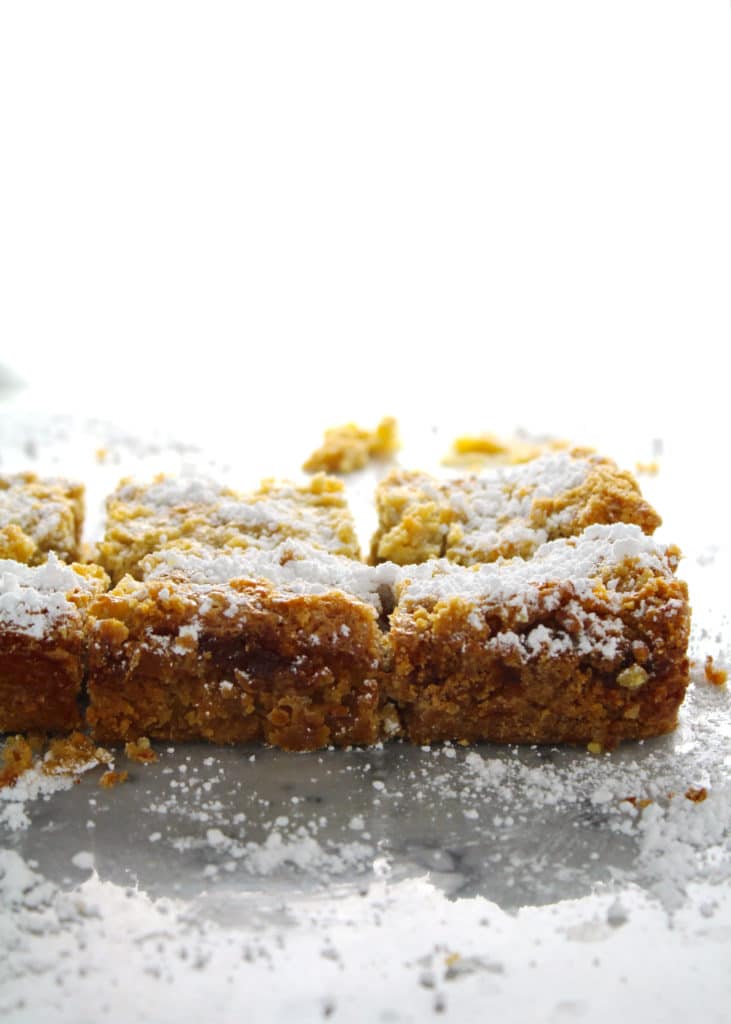 So we rolled up our sleeves, left the sewing factory and entered the kitchen. I found a similar recipe, the recipe below is not actually the original (easy, I'll get you that one too), from a family cookbook my Mom had given me.
I had no idea but they sounded good and so I made them. Little did I know the big hit they would be, and continue to be even now.
The lemony flavor isn't over powerful like a lemon tart but more subtle and paired with the sweet crumbly crust, which I think it what makes them so brilliant.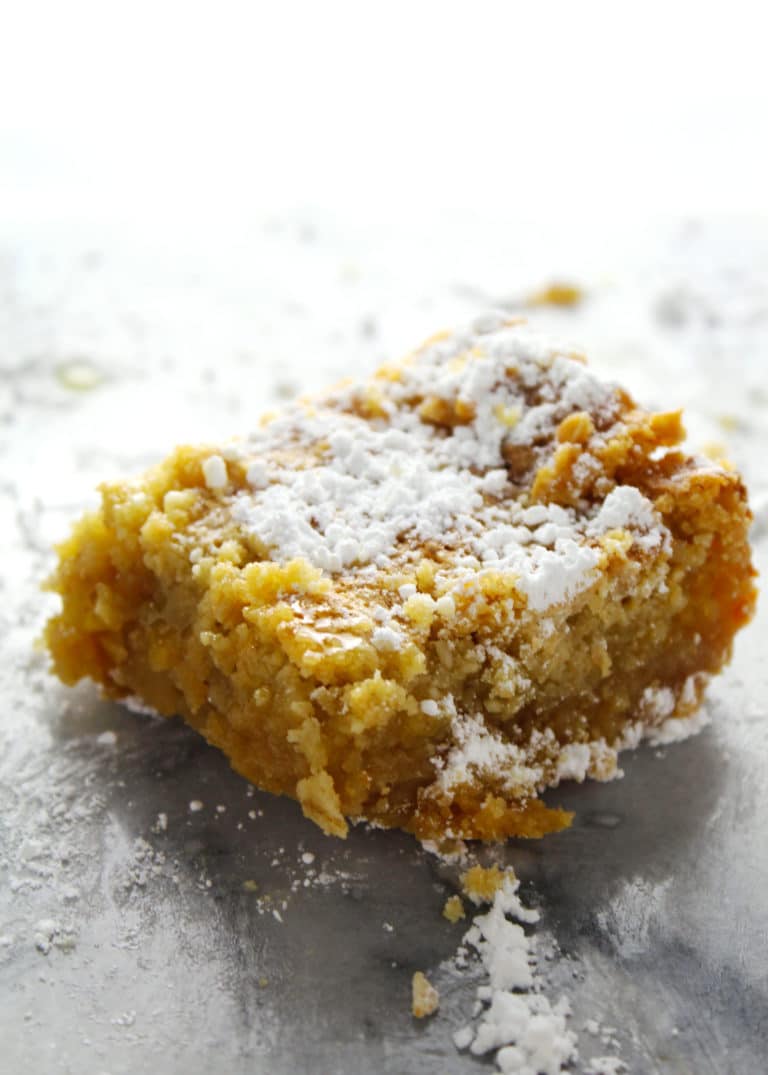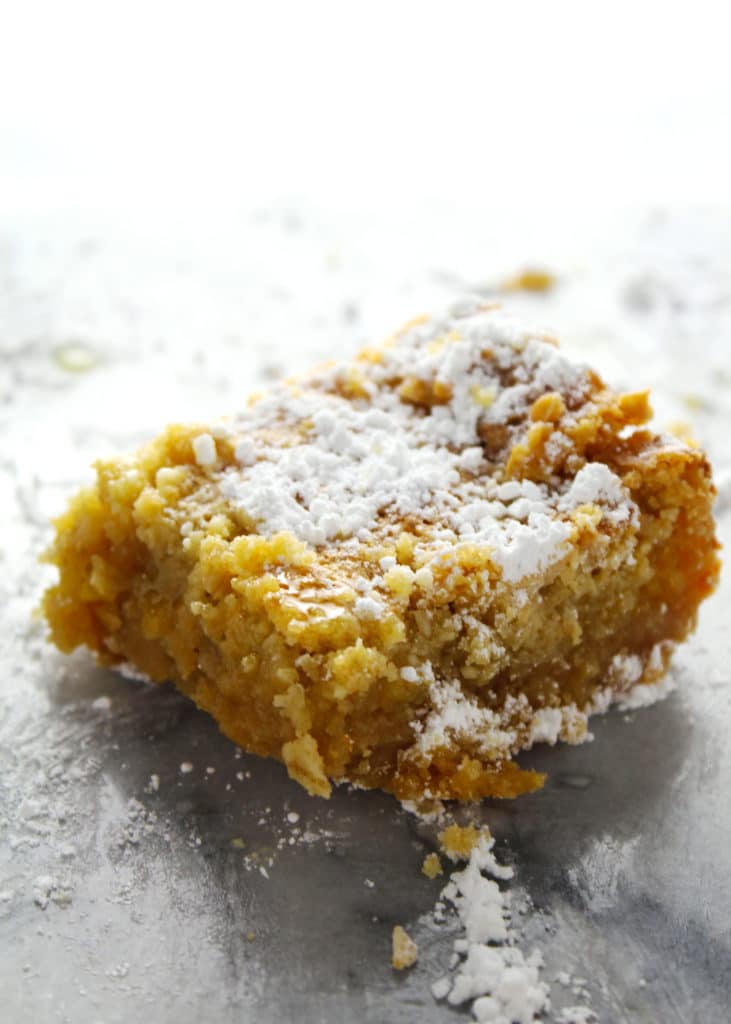 I continued to make these lemon bars for all future photo shoots, but also for Mother's Day, church functions, one time in the middle of the night on New Years (don't ask), for the Super Bowl, and most importantly just because.
If you have any event or function in the future requiring you to bring something I say opt for dessert and bring these bars. You'll be the hit of the party! Promise.
But really you should just make them all for yourself, just because. ????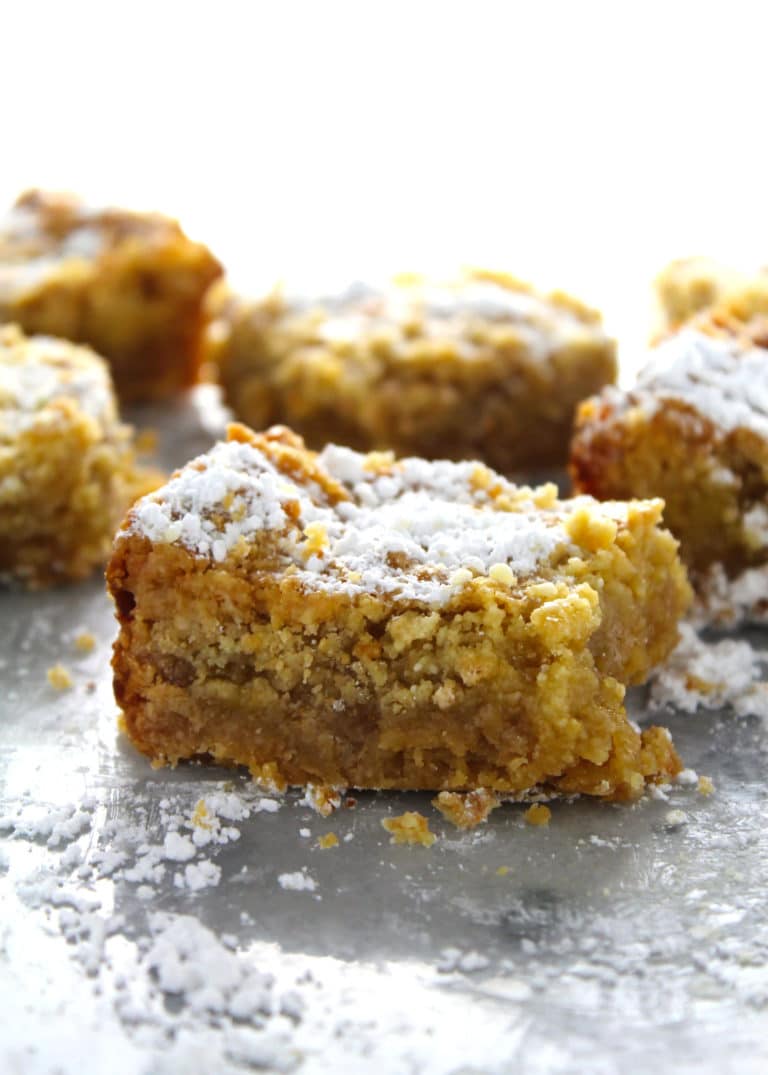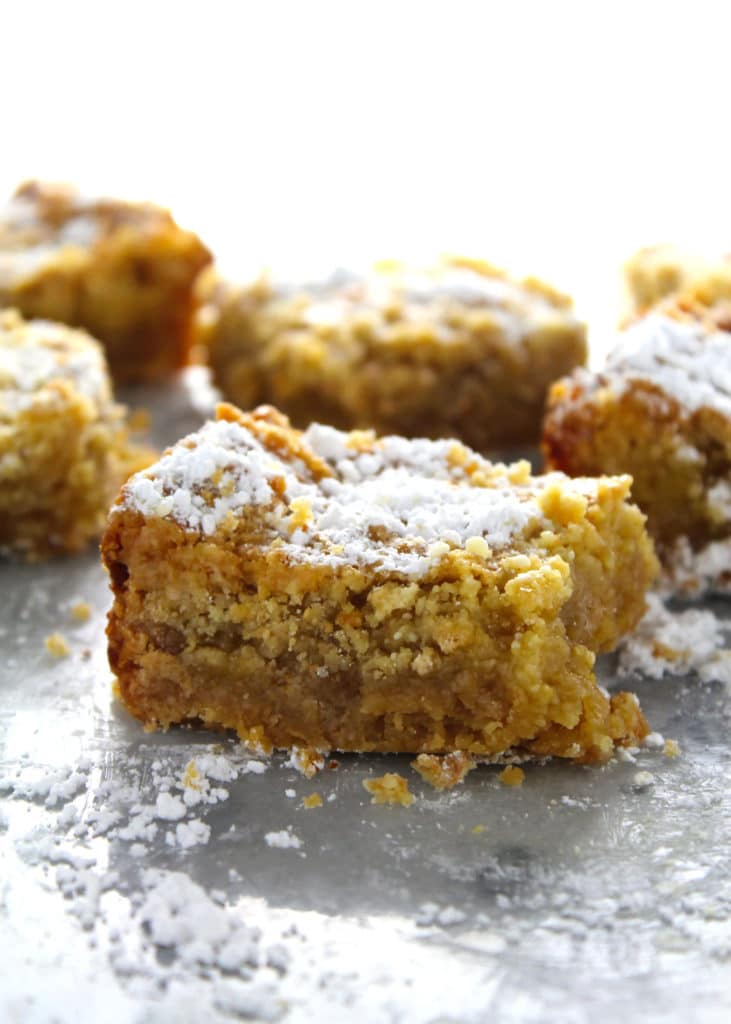 Print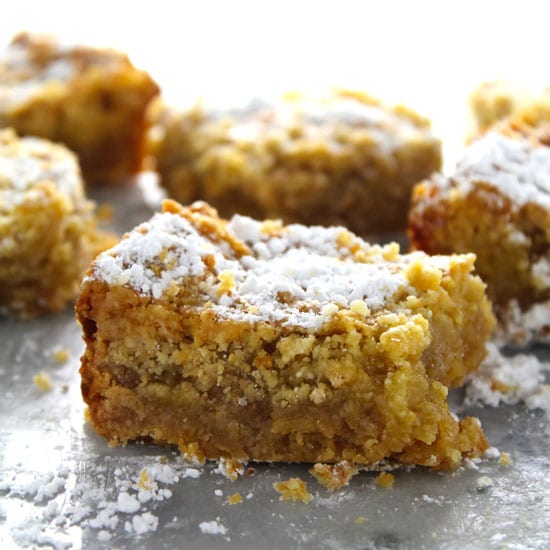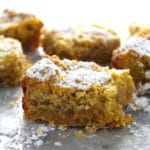 Lemon Crumble Bars
Author:

Prep Time:

20 Mins

Cook Time:

35 Mins

Total Time:

55 minutes

Yield:

16

Bars

1

x
---
Description
Not going to lie, but these are the BEST lemon bars you will ever taste. They are perfectly tangy and sweet with the right hint of lemony flavor.
---
Lemon Bars
2 cups

Flour

1 cup

Butter (

2

sticks, melted or room temperature)

1/2 cup

Sugar

4

large Eggs

4 tablespoons

Lemon Juice

2 cups

Sugar

4 tablespoons

Flour

1 teaspoon

Baking Powder

1/4 cup

Powdered Sugar
Crumble Topping
1 1/2 cups

Flour

3/4 cup

Light Brown Sugar

1/4 teaspoon

Salt

1 1/2

sticks Unsalted Butter (chilled and cut into pieces)
---
Instructions
Preheat the oven to 350 degrees. Grease a 13 x 9 baking dish or pan (I prefer to use just coconut oil for greasing).
Mix the 2 cups Flour, Butter, and 1/2 Sugar and press firmly into the bottom of the prepared dish or pan. Place in the oven and bake for 15 minutes. Remove and set aside.
In a medium bowl whisk the Eggs slightly and add in the Lemon Juice, 2 cups Sugar, 4 tablespoons Flour, and Baking Powder. Whisk the ingredients to fully combine and pour over the crust.
In a medium bowl, mix the 1 1/2 cups Flour, 3/4 cup Light Brown Sugar, and 1/3 cup Sugar. Cut 1 1/2 sticks chilled Unsalted Butter into pieces. Use your hand to work in the butter pieces, until large clumps begin to form. Sprinkle on top of the lemon mixture.
Bake for 25 minutes or until the center of the bars is slightly firm to touch. Once cooled completely sprinkle the top with Powdered Sugar.
---
Notes
If you're making this for a smaller crowd (aka just yourself, no judgment) then split the entire list of ingredients in half.
To make the "original" version of this recipe then remove the crumble and just sprinkle the tops of the bars with powdered sugar.