These delicious little morning delights are maple and orange flavored sweet with a hint of spice for a nice take on your morning muffin.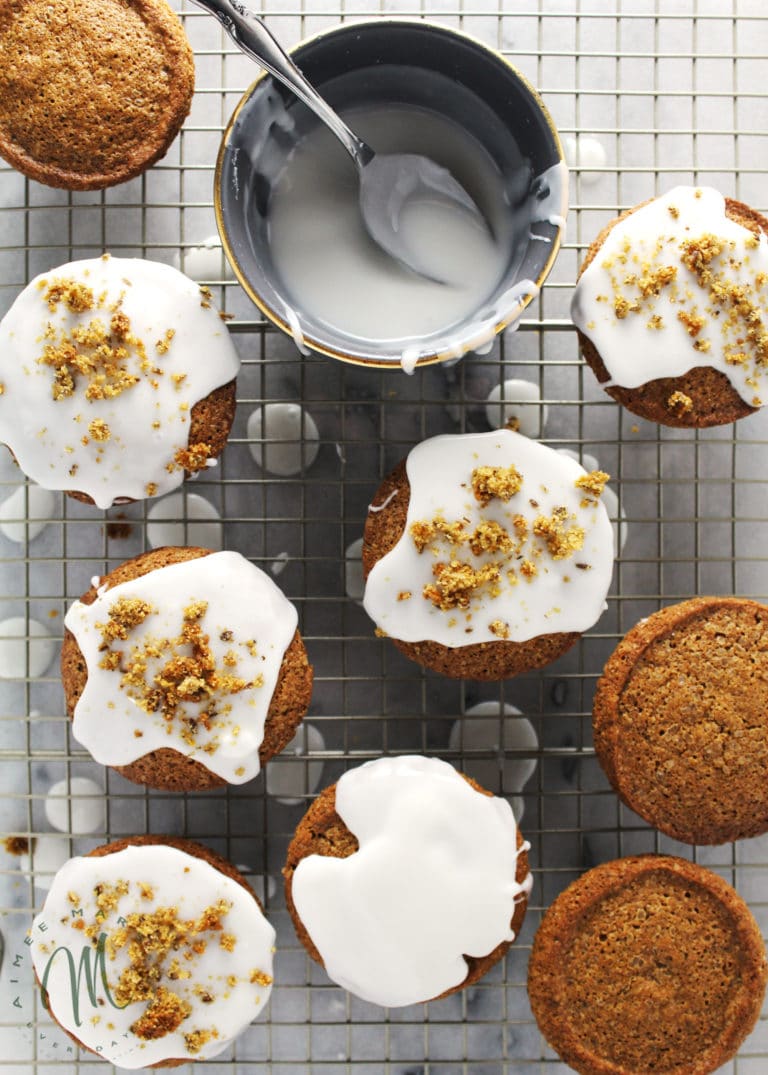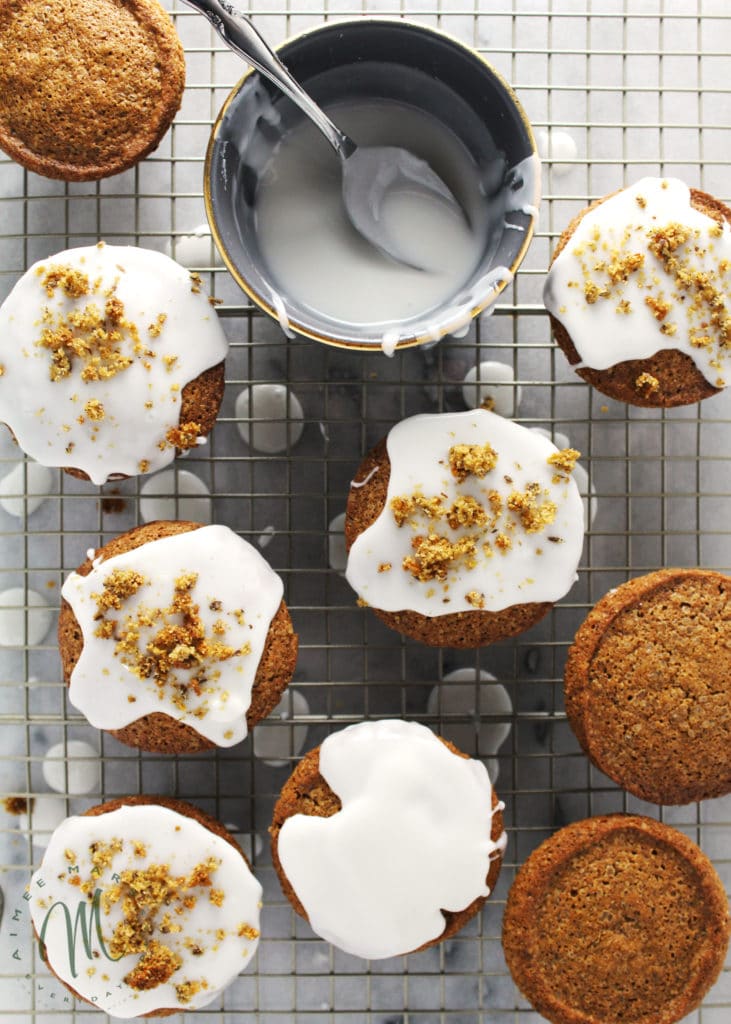 Does breakfast get any better than these Maple Spice Orange Muffins?
For my kids, currently the answer is no, which could change before they've even finished their meal, but I'm going with it for the moment while we're experiencing an egg boycott.
These delicious little morning delights, or afternoon, or midnight snack, we don't judge around here, are my answer to variety and as mentioned above the egg breakfast boycott.
I love adding orange-flavored anything to my breakfast, which is why I love these muffins and recipes like this orange drizzle cake.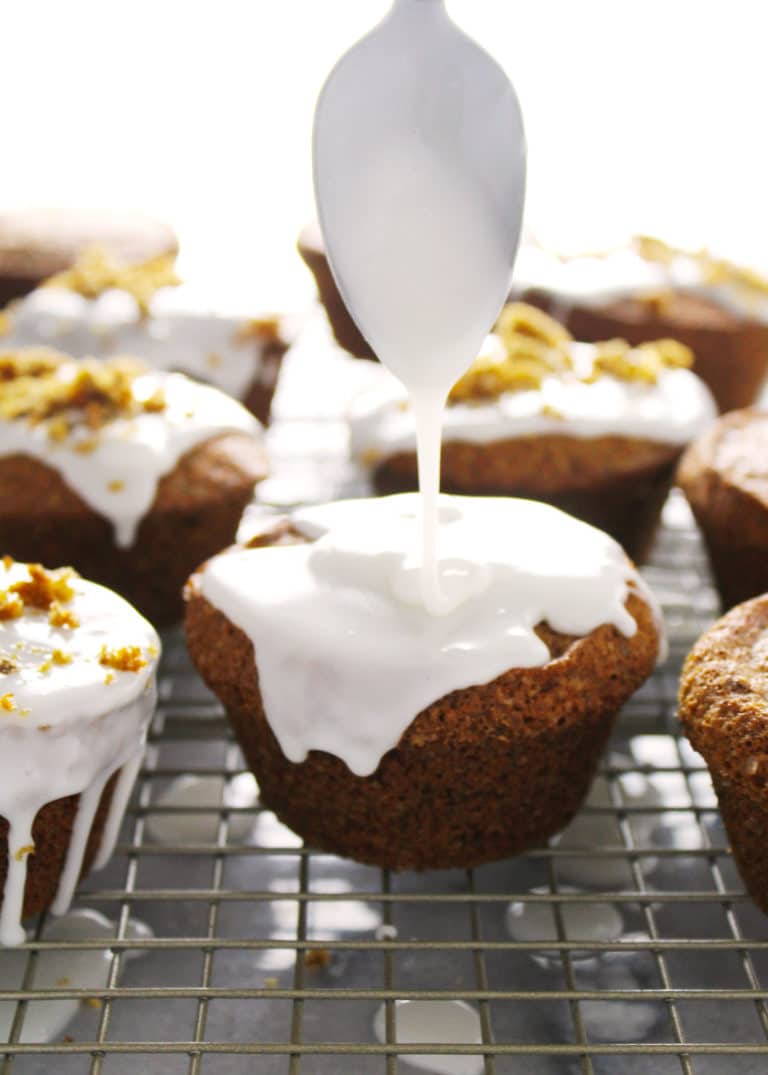 I have stacks and stacks of cookbooks and even more so magazines flagged with pages of recipes to try. When I began my planning for this week's meals I wanted to change things up a bit, or completely really, so I went to my old archives I don't use nearly enough and dusted them off.
I found this magazine titled "Meals in Minutes," which I literally bought over 10 years ago, and who isn't looking for meals made in minutes these days? Not me!
What's particularly humorous, or at least I think, is that when I bought this little magazine, and oddly enough I do remember buying it, I was not only kid less but completely single living in the city (er, technically Hoboken, NJ but close enough I was working in the city).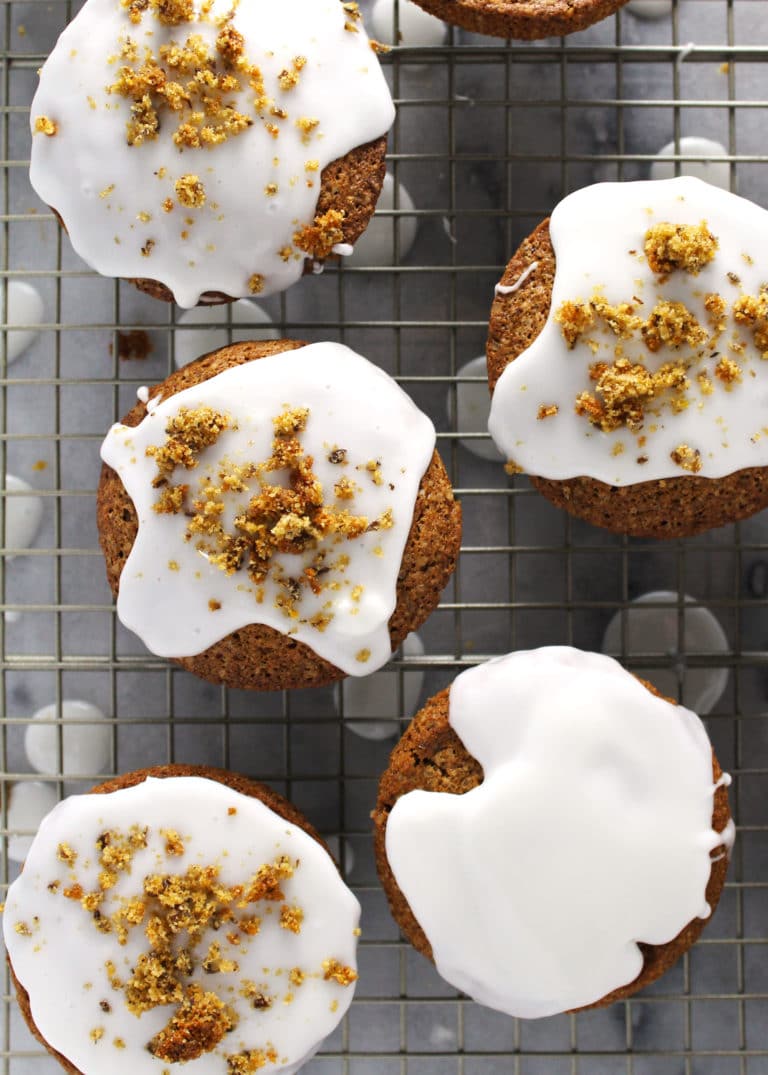 While I don't remember the exact reason I bought this magazine (perhaps it's in my genes as my Mom has never seen a checkout counter she didn't buy a food magazine at), but I'm guessing it has something to do with that meals in minutes thing.
Even back then I must have been looking for ease in life. I'm pretty sure most New Yorkers can attest.
As I flipped through the glossy pages I realized there were several recipes there that had, in fact, become my "go to" meals, which I could make (obvy in minutes) but without even needing the recipe. I had placed a sticky note on one particular page with muffins, which I'd never made!
Then I realized I currently had all the ingredients! I mean life complete, right?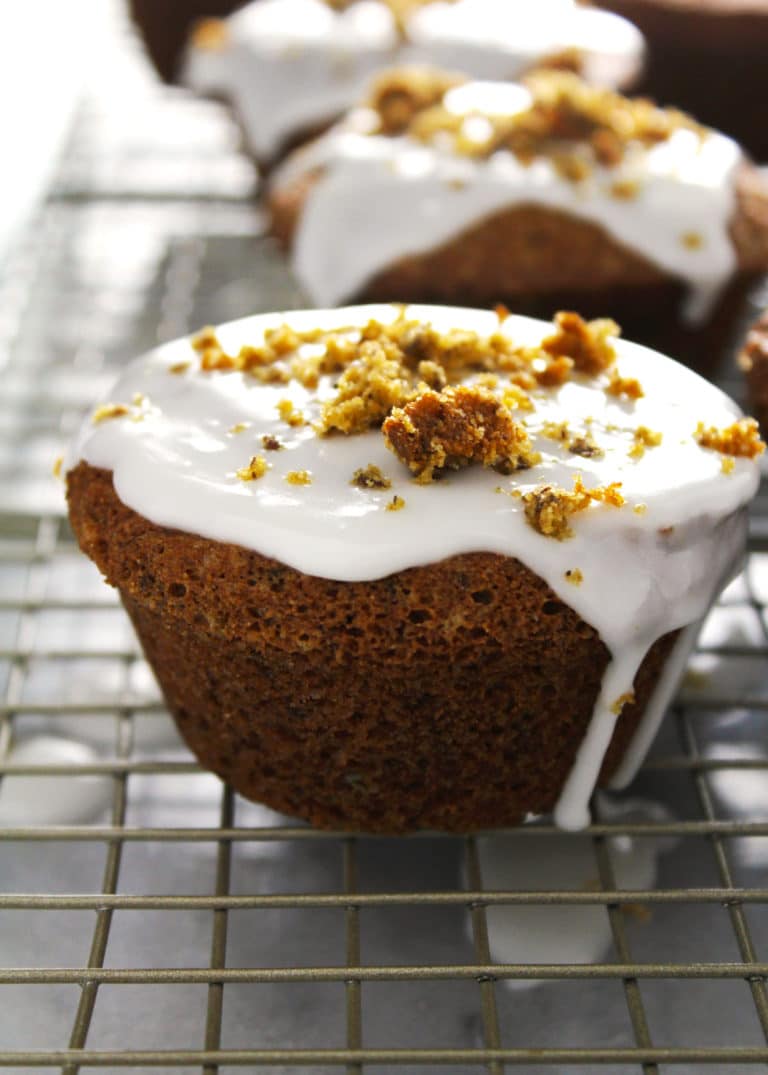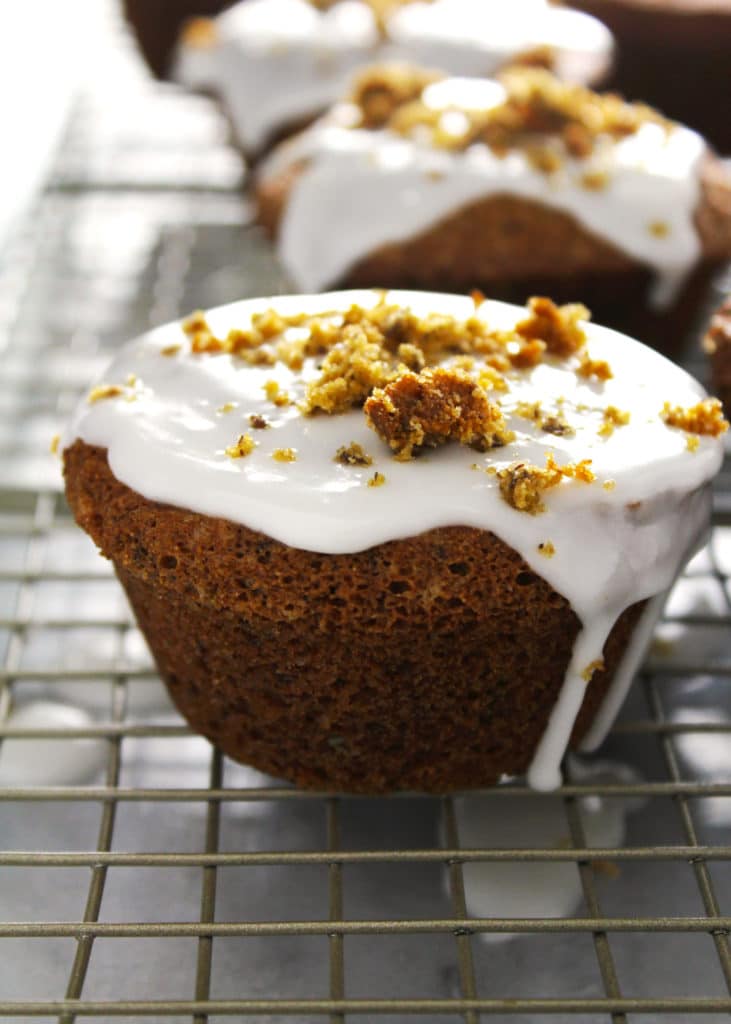 Naturally, I tend to get a little crazy and change things up a bit and in the case of these muffins I did, but these Maple Spice Orange Muffins are my version of this magazines wheat germ muffins.
They are so easy to change and change them I will because they are sure to become a new recipe, which I hope I can make within minutes and no recipe required.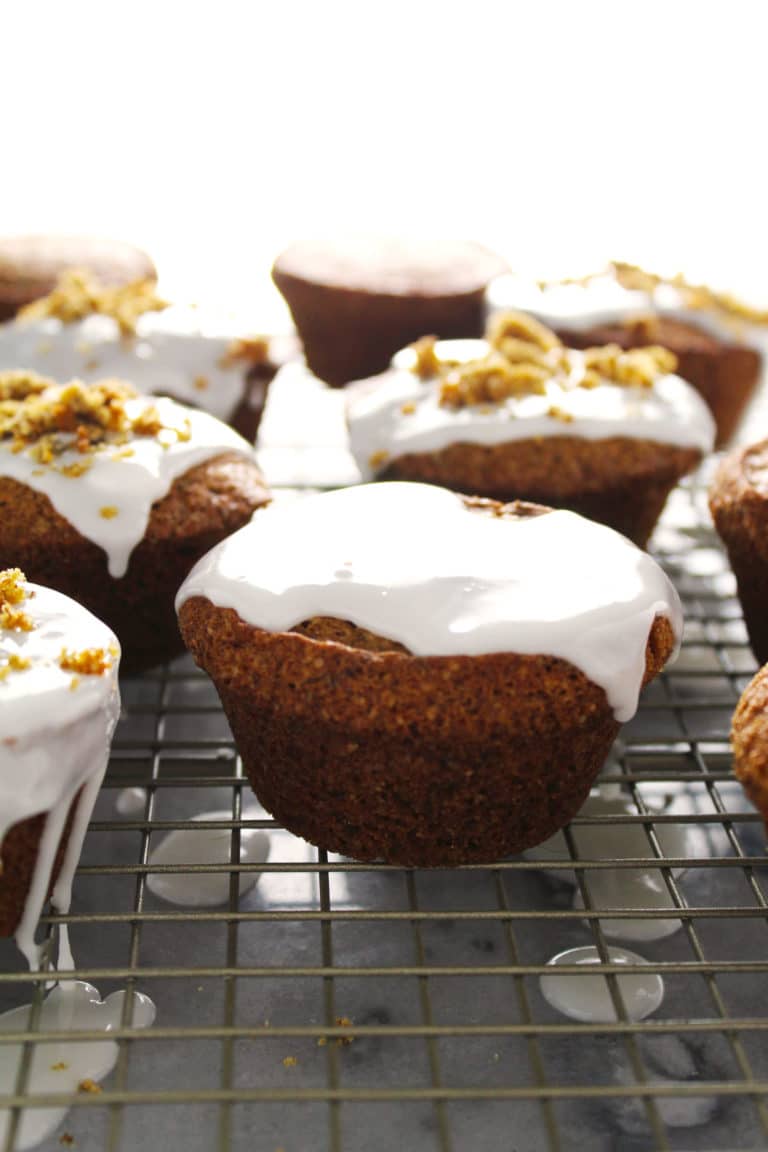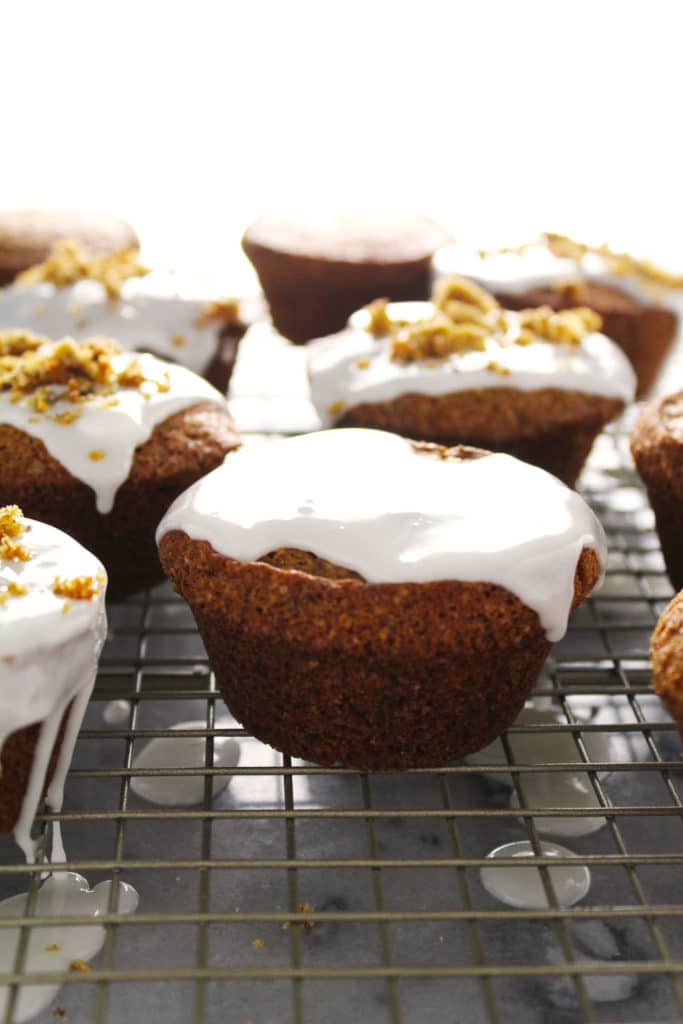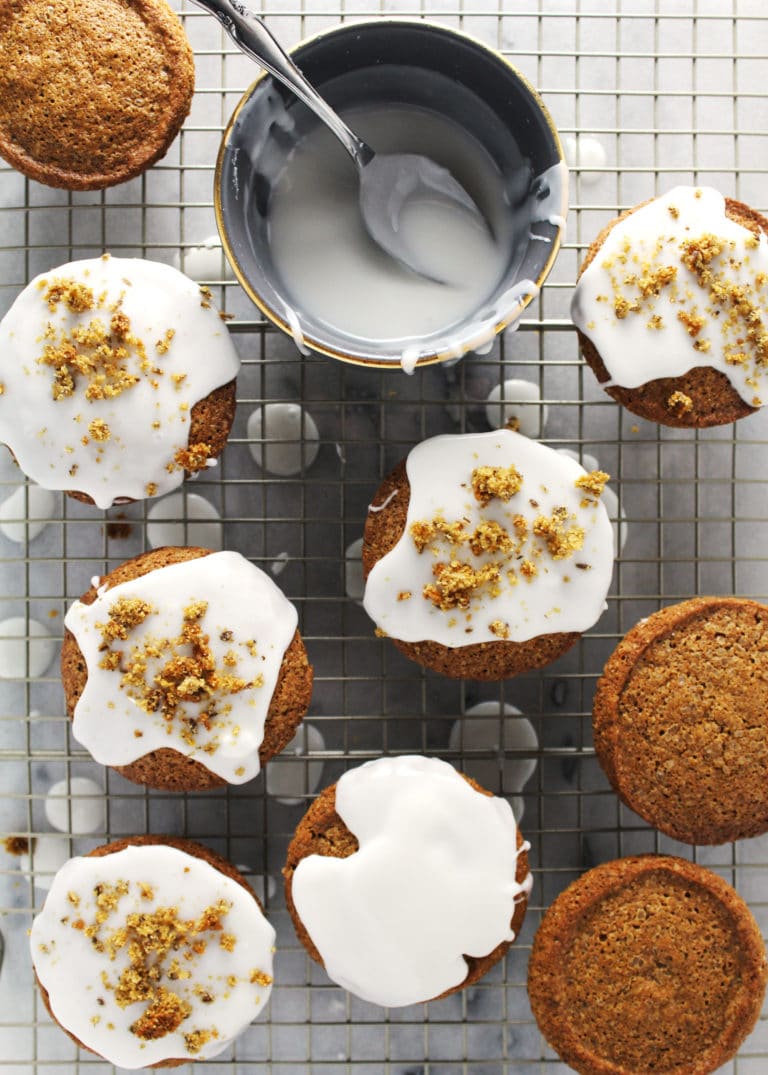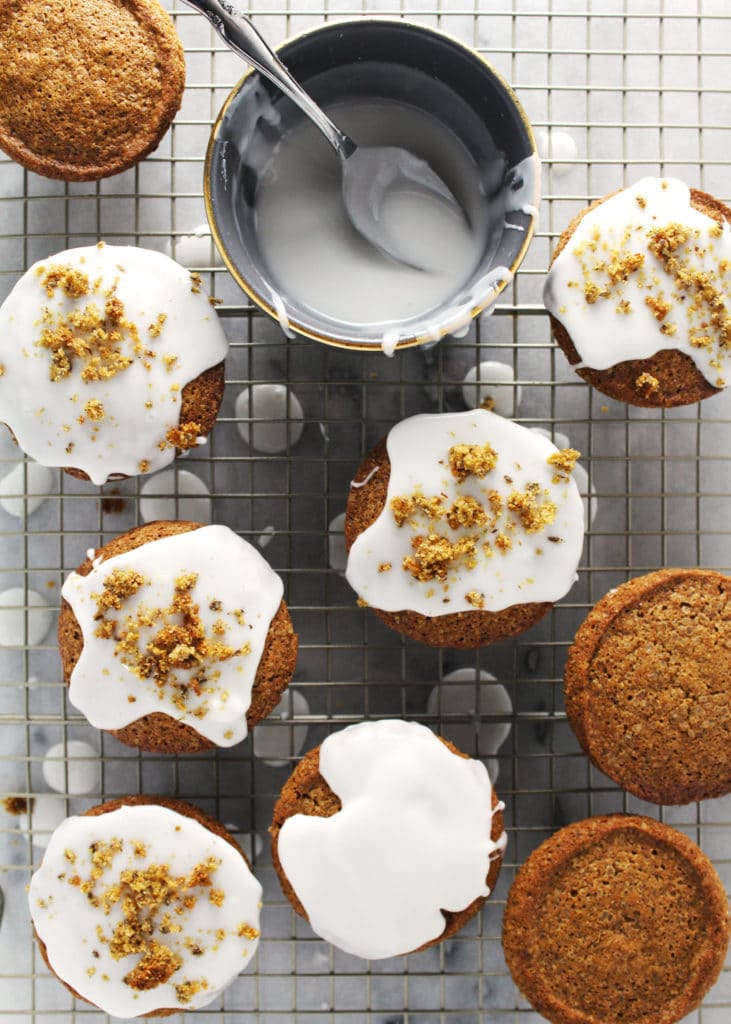 Try these Delicious Muffin Recipes Next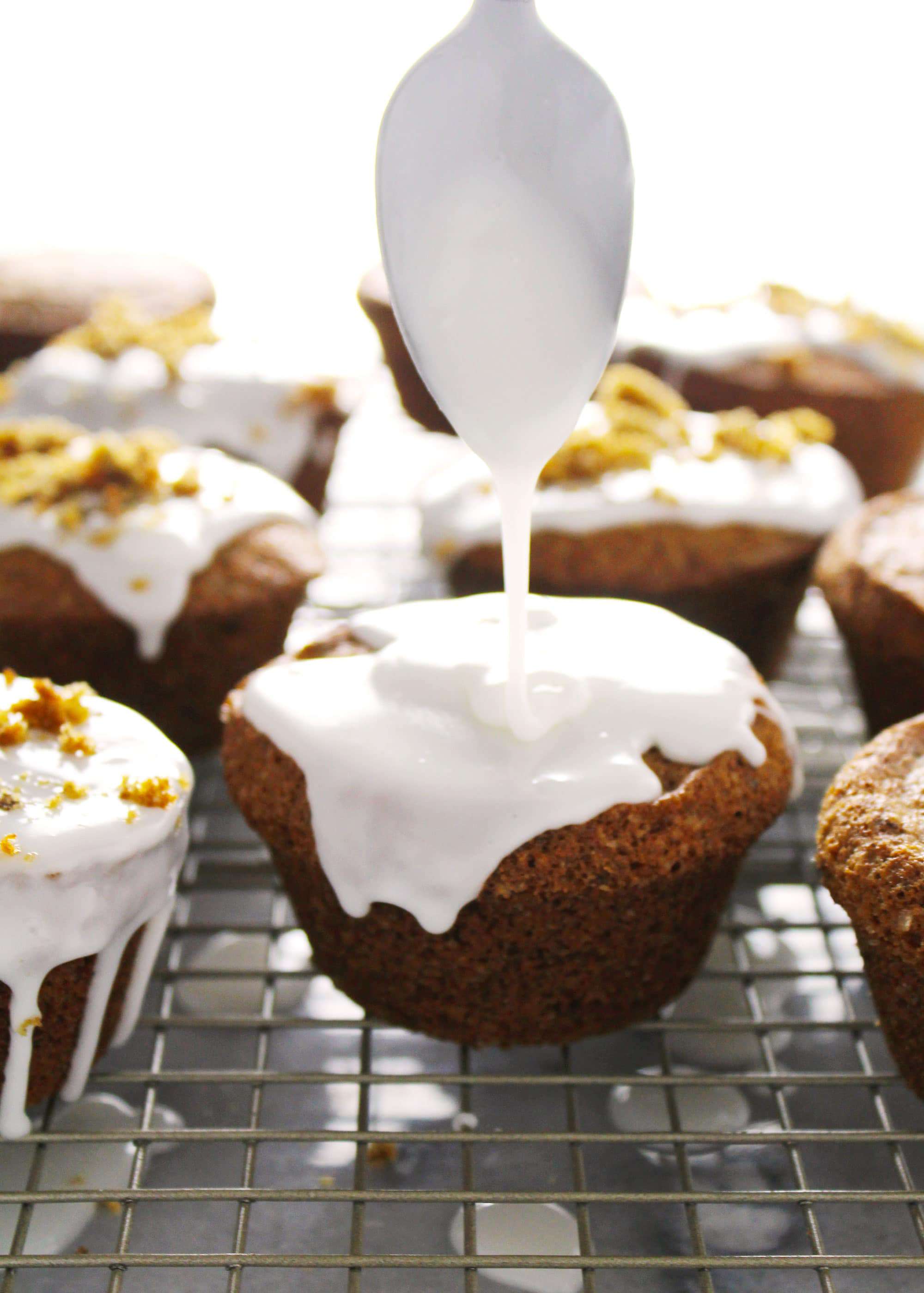 Ingredients
1½

cups

Flour

½

cup

Ground Flaxseed

1

teaspoon

Baking Powder

1/2

teaspoon

Baking Soda

2

teaspoons

Cinnamon

1

teaspoon

Nutmeg

1/4

teaspoon

Allspice

1/4

teaspoon

Salt

3/4

cup

Brown Sugar

1/4

cup

Olive Oil

2

teaspoons

Grated Orange Rind

1/2

cup

Maple Syrup

2

large

Eggs
Glaze
1/2

cup

Powdered Sugar

1

tablespoon

Milk

1/8

teaspoon

Allspice
Instructions
Preheat the oven to 375 degrees. Grease a 12 cup muffin tin or line with muffin paper cups.

In a large mixing bowl combine the flour, ground flaxseed, baking powder, baking soda, cinnamon, nutmeg, allspice, and salt.

In a separate medium-sized mixing bowl whisk the brown sugar, oil, orange rind, maple syrup, and eggs together. Add to the flour mixture and stir until just combined.

Spoon batter into the prepared muffin pan and bake for 15 to 17 minutes or until muffins spring back with touched in the center. Remove from the pan immediately and allow to cool completely.

Once the muffins have cooled whisk the powdered sugar, milk, and allspice together and drizzle on top of each muffin.
Nutrition
Serving:
1
muffin
|
Calories:
255
kcal
|
Carbohydrates:
42
g
|
Protein:
4
g
|
Fat:
8
g
|
Saturated Fat:
1
g
|
Trans Fat:
1
g
|
Cholesterol:
31
mg
|
Sodium:
114
mg
|
Potassium:
170
mg
|
Fiber:
3
g
|
Sugar:
27
g
|
Vitamin A:
50
IU
|
Vitamin C:
1
mg
|
Calcium:
71
mg
|
Iron:
1
mg