Mixed Berry Cornbread Muffins are simple and sweet. They're a slight twist on the traditional muffin and make for a perfect morning or snack time treat.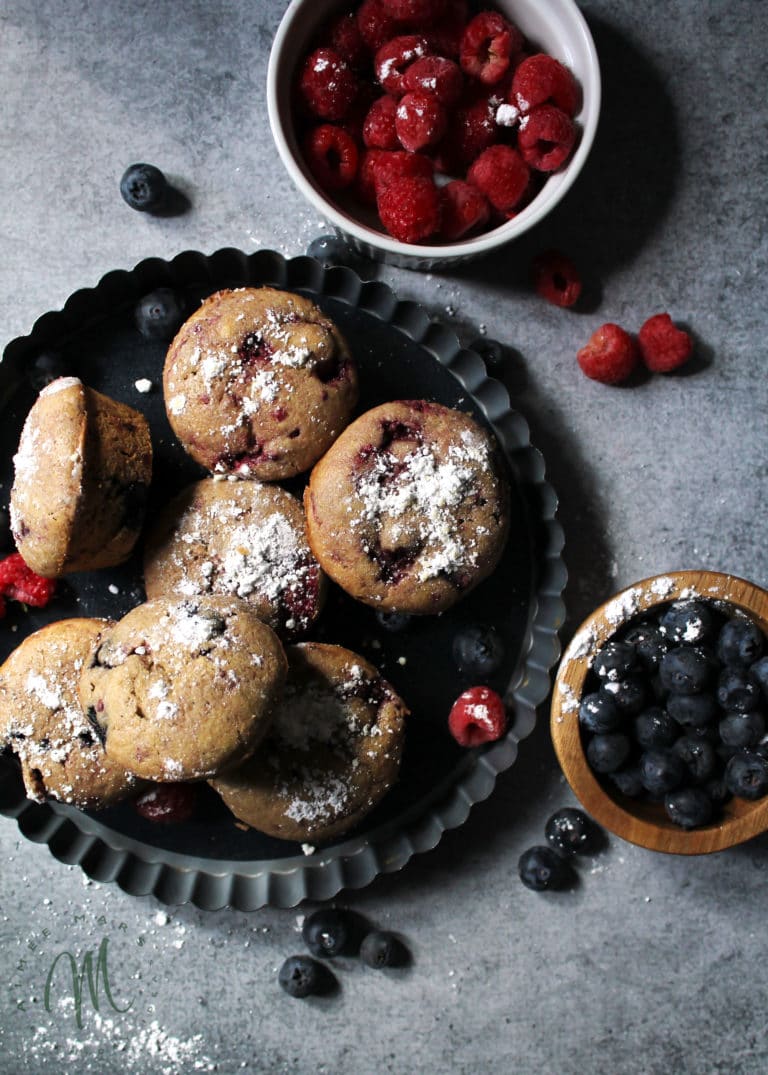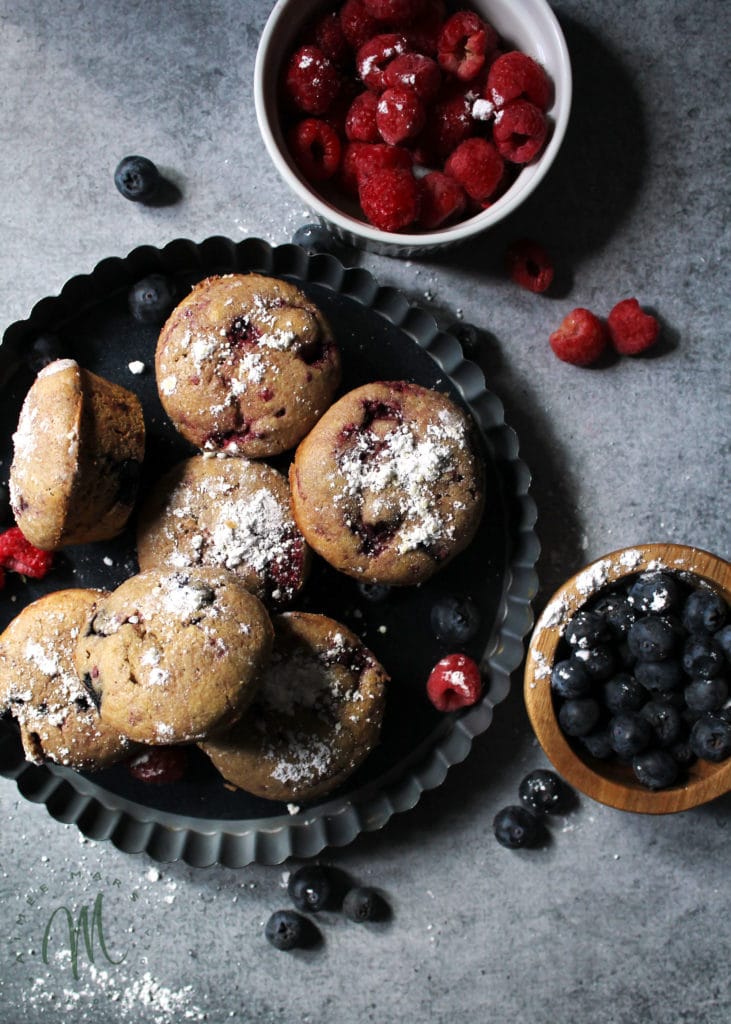 First and foremost, Happy Mothers Day to all the mamas out there!
Second, these muffins! ???? Y'all these muffins are so simple and slightly sweet with a perfect berry punch. Too hem with butter and honey and well your life has just improved significantly…
But let's talk about improving life significantly on a daily basis… (then will get back to what's most important, these Mixed Berry Cornbread Muffins).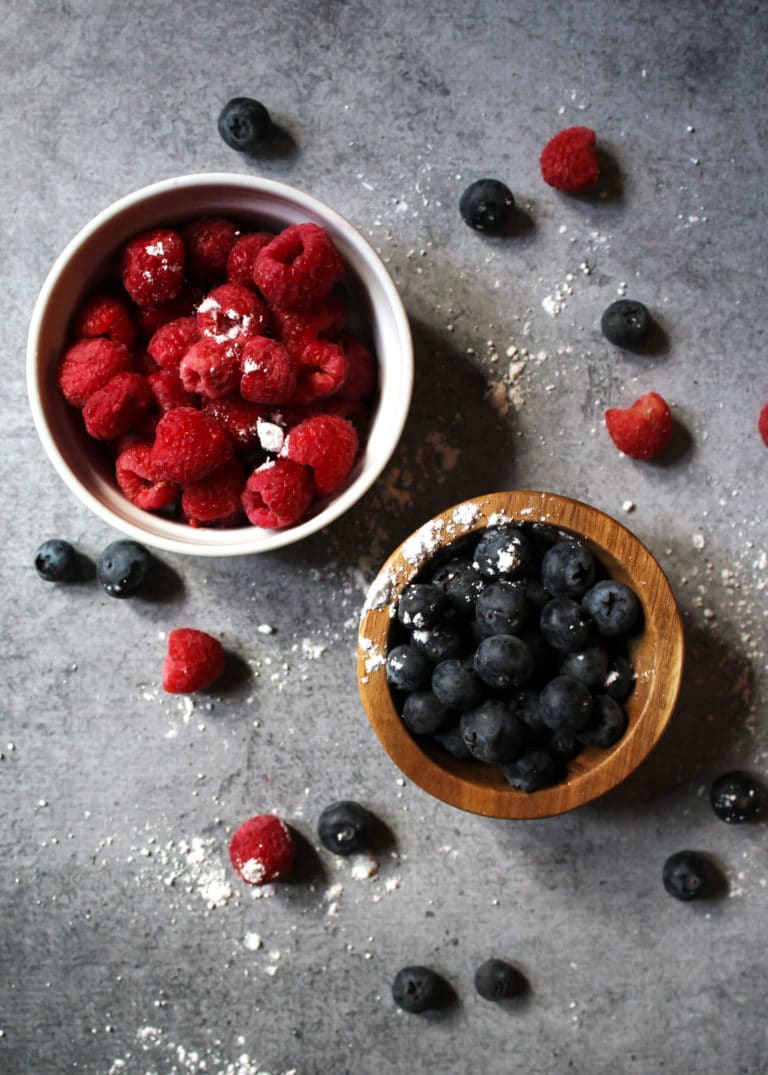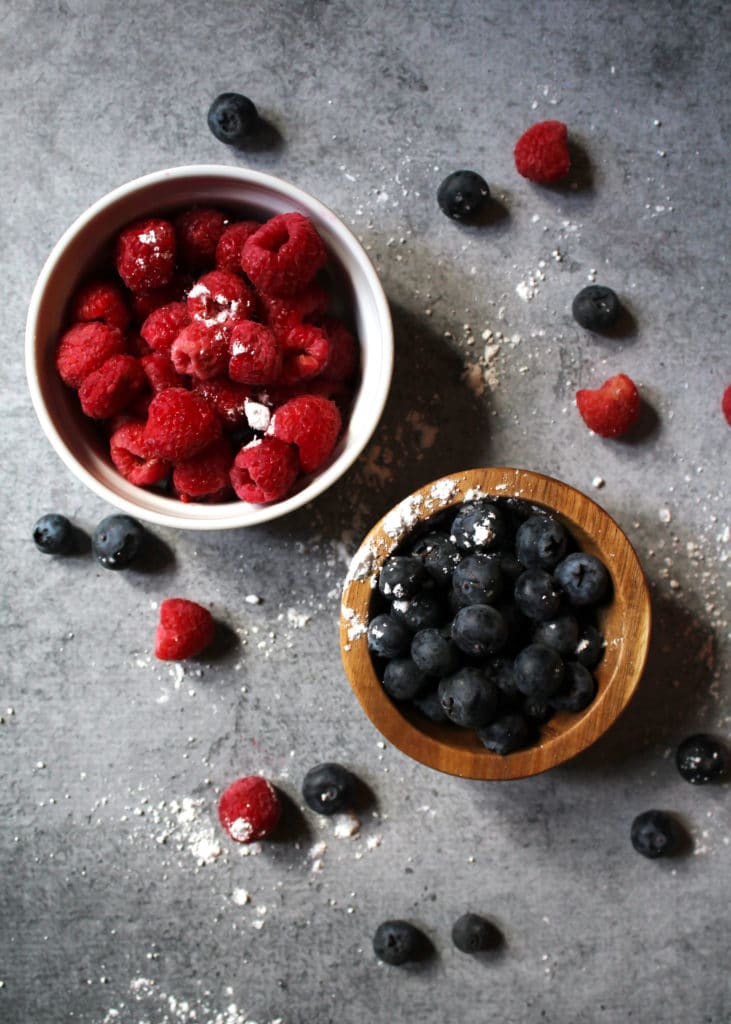 As a mama myself I'm always trying to be better, but the struggle is so real because well, kids (enough said). One main way I've been trying to improve myself and my family, and a value I've had since prior to having my first child is leading a healthy lifestyle.
While there are many ways to lead a healthy lifestyle the one that hasn't impacted me the most is eating, which affects just about every, if not every, area of your life. After having my second the mama struggle became so much more real and then life just kind of happened in a sleep-deprived state of chaos. But it's great! ????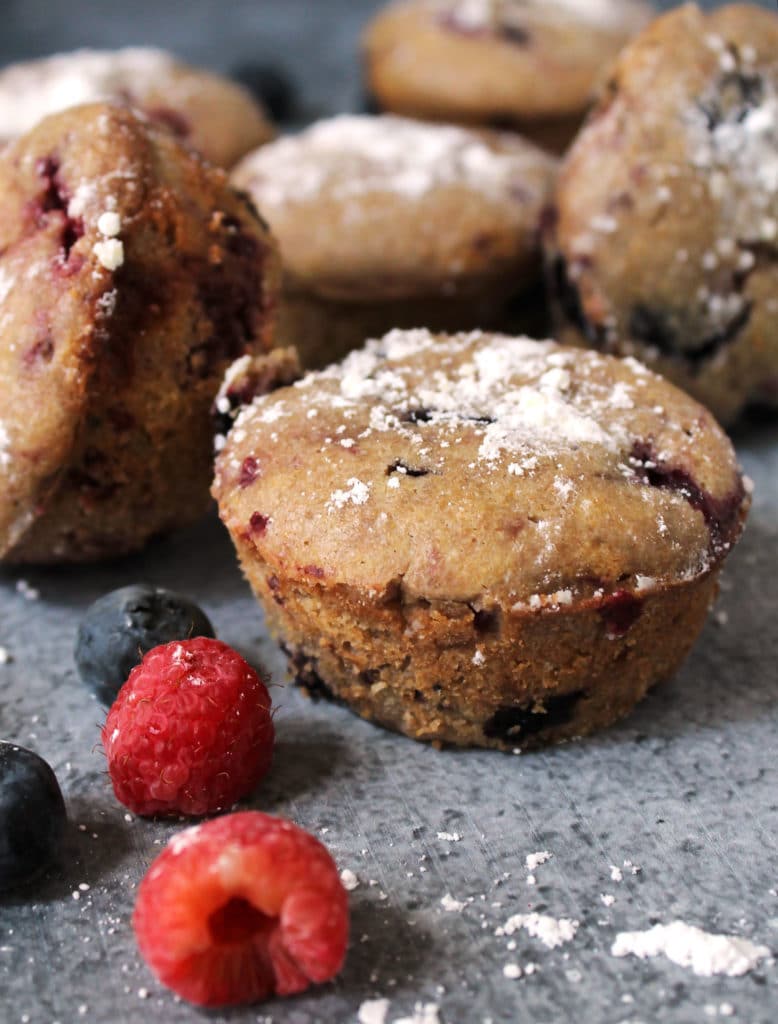 During the sleep-deprived past year and a half, my healthy lifestyle went right out the window, just after my showers, identity, and sense of self (j/k, sort of…).
We all, kids included, needed a reset, which is why I started the Bulletproof diet, which I'm refusing to actually call a diet. You can read about my journey here and here. Today though is about incorporating this diet into everyday life so it no longer is a diet but real life.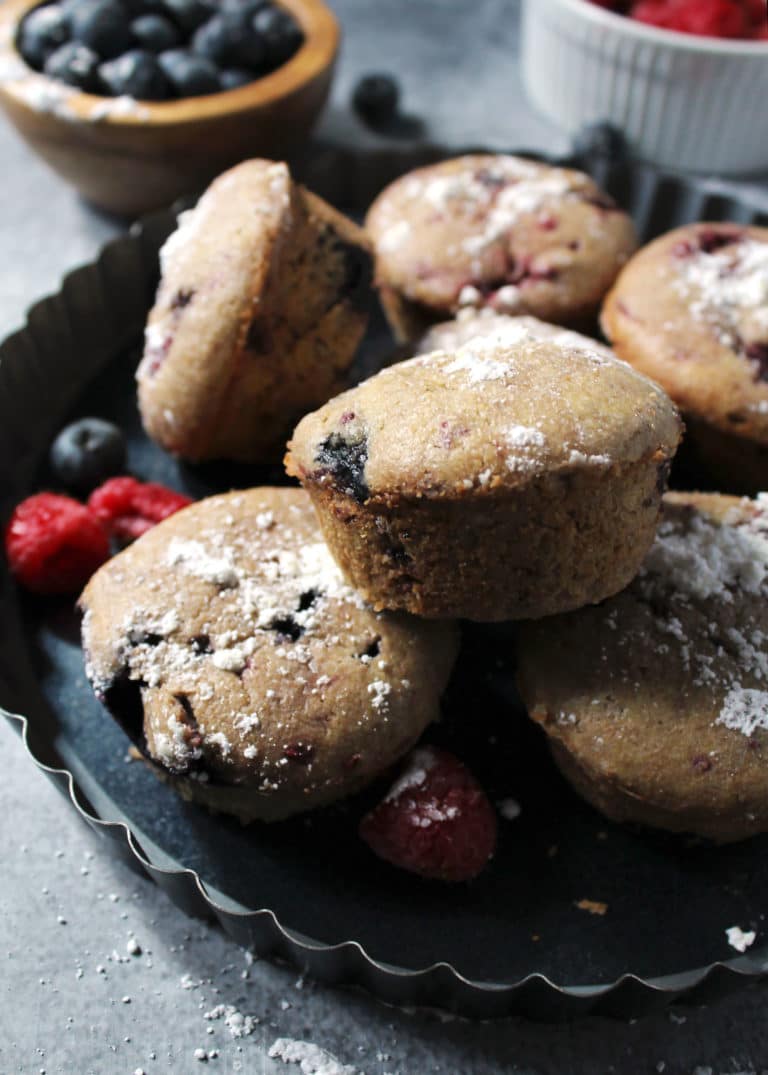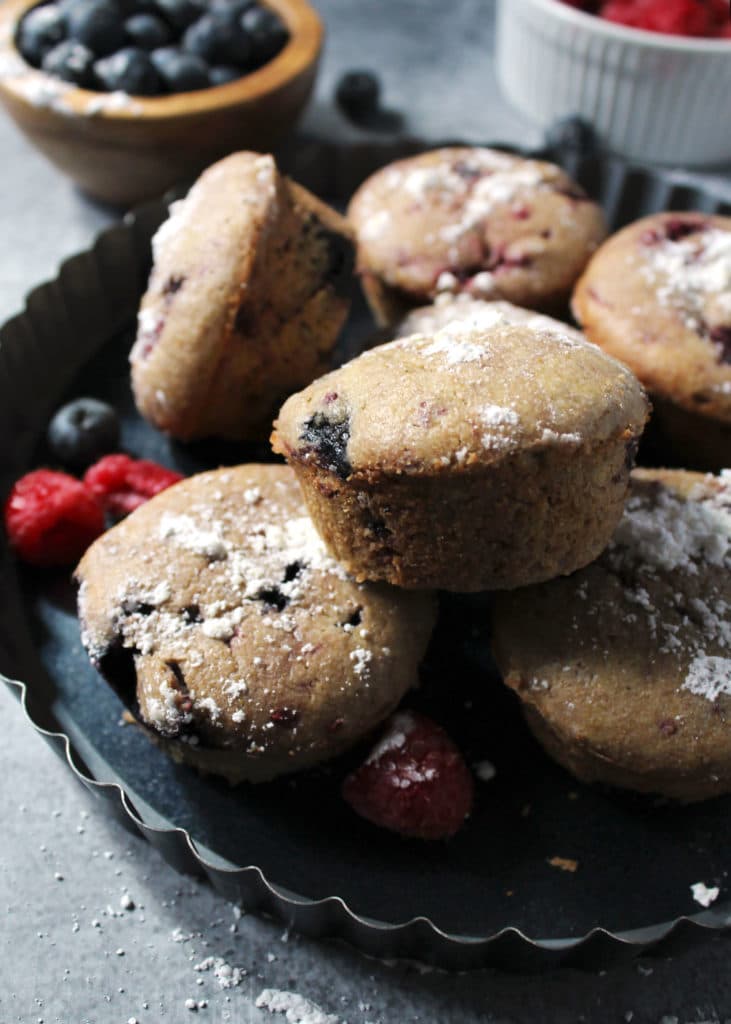 Diets are great but they're only lasting if you can find a way to make them sustainable. So how do you make the Bulletproof, or any diet sustainable…?
Plan & Prepare. Planning and preparing fall into the meal prep category, but if you plan ahead for those times when you're busy, rushed, or just plain tired you're more likely to stick with you actual plan. Also, you're more likely to stick to a plan if you actual have one. So plan out your meals and meal prep and then prepare those meals.
Take a long-term approach/view to the diet but focus on healthy eating. In a sense work on the mental aspect of eating, which inevitably is also the hardest. I won't leave you hanging! Here are a few of my favorite books to help you get your head in the right place and they are seriously fantastic.
"Unlimited" by Jillian Michaels
"Unlimited Power" by Tony Robbins
"Headspace" by Dave Asprey, which I haven't read yet, but will (he's also the Bulletproof Diet creator).
Be consistent! One of my biggest dieting downfalls is jumping from one diet to the next and never really getting anywhere. Stick with your plan, which goes back to "plan and prepare" and know there are going to be ups and downs, it's all part of the journey. Just don't let the "downs" get you too down. You're going to need to keep picking yourself up over and over again. What's that saying, "it's not how many times you fall down, but how many you pick yourself up?"
Allow yourself room to live (enjoy life)! Don't treat every day as a cheat day or rather cheat every day, but allow yourself the occasional treat. After all, you've got friends, family, and a life and you don't want to be the weird one sitting there at meals with growling stomach because you don't want to allow yourself the occasional treat.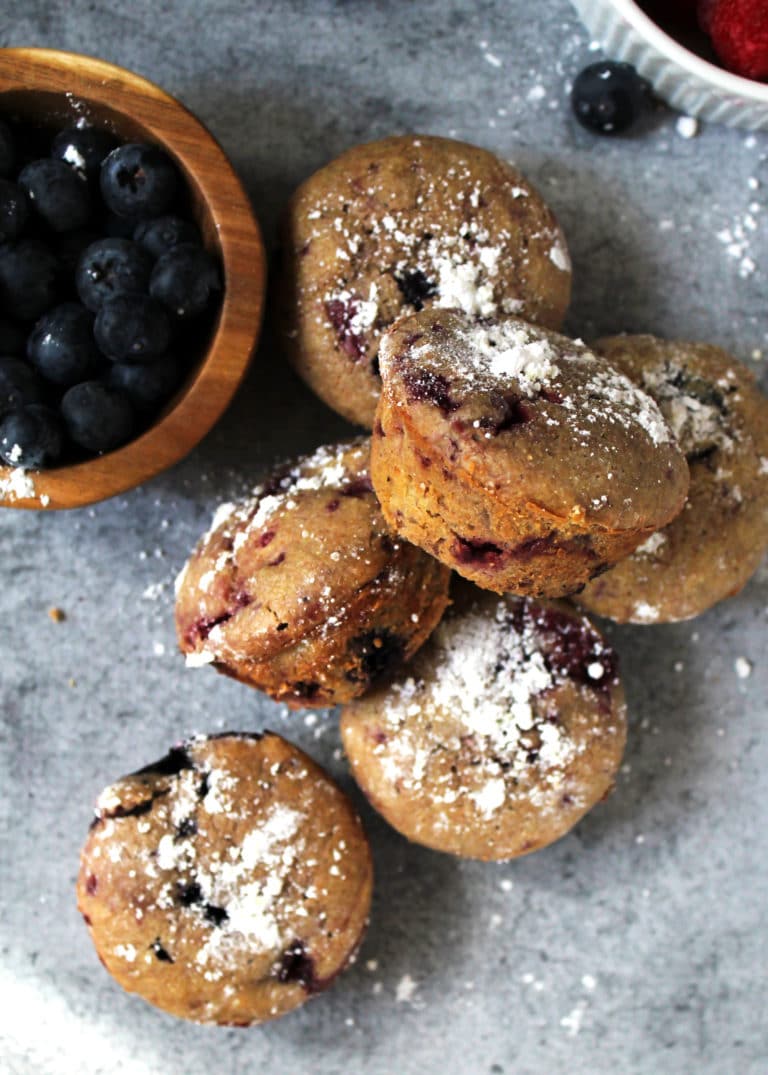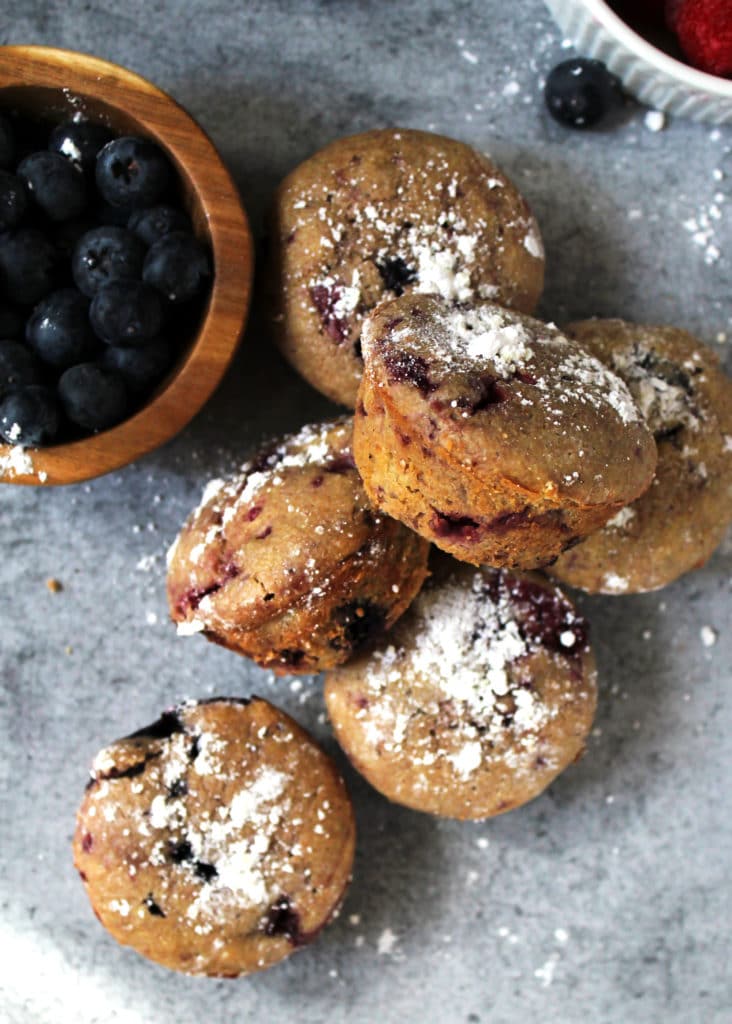 So part of incorporating this diet into my life as opposed to my life into this diet is by enjoying life such as Mother's Day. These cornbread muffins, yeah they are Mothers Day perfect, and if you slather them in grass fed butter, which let's be honest, you should do no matter how you're eating, you're guaranteed to enjoy life.
Personally, whether you're a mom, dad, sister or brother (hey even only children), I suggest making up a batch and eating them the second they come out of the oven. And if you want to be cooler than cool just drizzle them with honey and take yourself to a whole new level of euphoria!
So basically my Bulletproof journey is continuing onward, and I'll still be writing about it as well as sharing my results in my next few posts.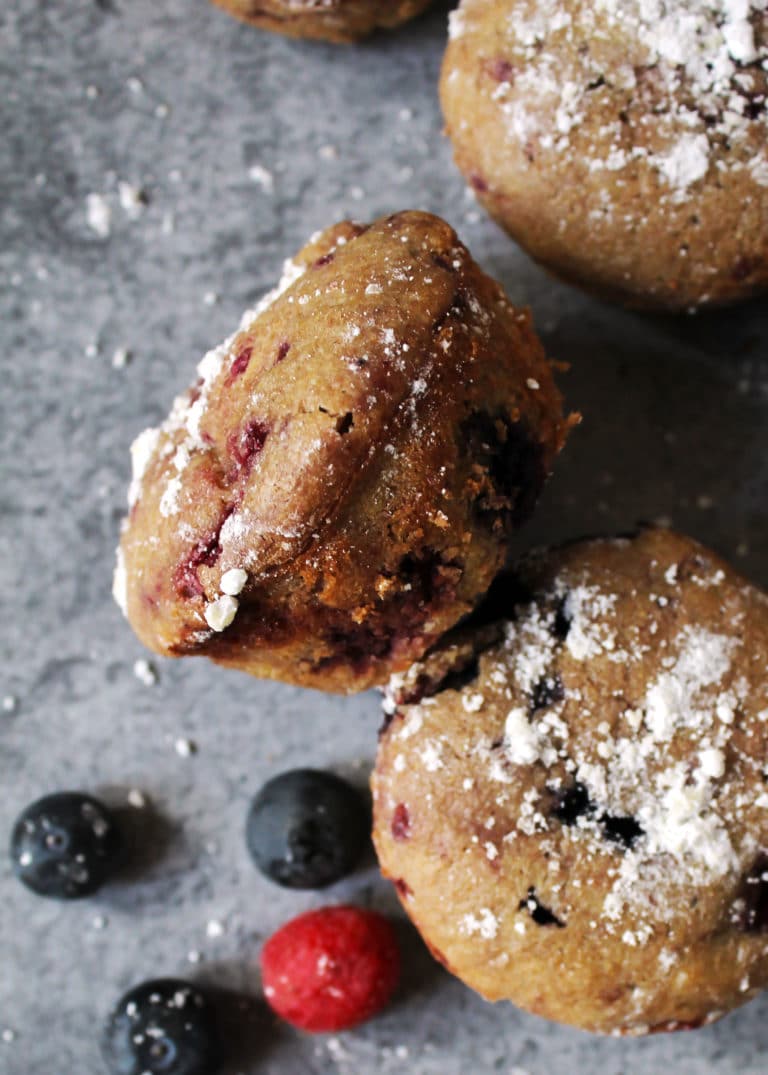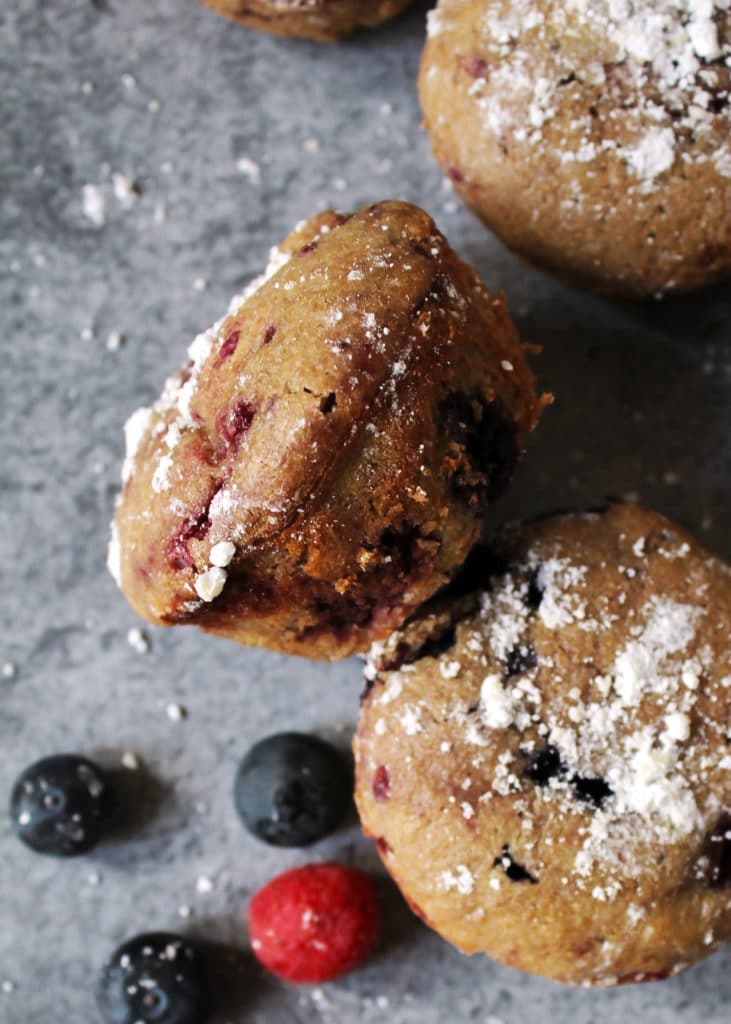 Print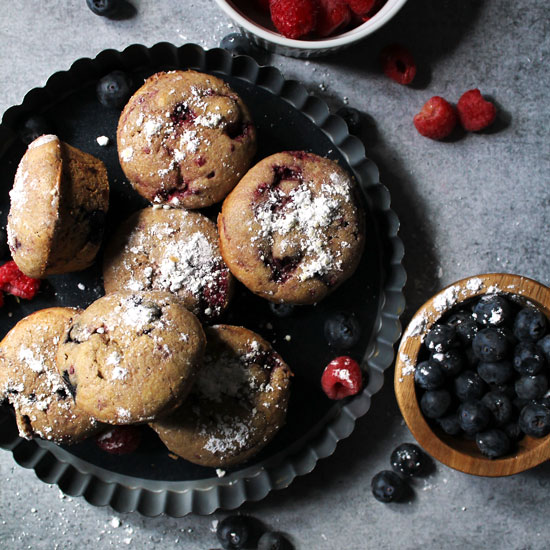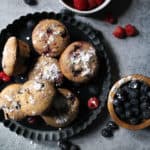 Mixed Berry Cornbread Muffins
Author:

Prep Time:

20 Mins

Cook Time:

25 Mins

Total Time:

45 minutes

Yield:

12

Servings

1

x
---
Description
Mixed Berry Cornbread Muffins are simple and sweet. They're a slight twist on the traditional muffin and make for a perfect morning or snack time treat.
---
Scale
Ingredients
1 cup

White Whole Wheat Flour

1/2 cup

Cornmeal

1 1/2 teaspoons

Baking Powder

1/2 cup

Light Brown Sugar

1/4 teaspoon

Salt

1 cup

Blueberries

1 cup

Raspberries

1 tablespoon

Maple Syrup

1/2 cup

Unsalted Butter

2

large Eggs

1/2 cup

Canned Coconut Milk

1 tablespoon

Almond Extract
---
Instructions
Preheat the oven to 350 degrees. Grease a 12 cup muffin tin or line with paper liners.
In a medium mixing bowl, combine the Flour, Cornmeal, Baking Powder, Salt, and Sugar.
In the bowl of an electric mixer fitted with the paddle attachment (or using a large bowl and hand mixer) beat the Butter, Eggs, Coconut Milk, and Almond Extract until well combined. Add the dry ingredient mixture and continue to mix for 1 extra minute.
Divide the batter evenly among the muffin cups, leaving about 1/4 inch space at the top of each cup.
Place in the oven and bake for 20 to 25 minutes, or until a toothpick inserted into the center comes out clean. Allow the muffins to cool for 10 minutes before removing from the pan.
---