Welcome to my pantry, the heart of my kitchen. Keeping this small room in order is was of the secrets to cooking with ease so I'm sharing not only pictures but my Pantry Organization Ideas.
Pantry Organization Ideas
This is only the second pantry I've had in my adult life and so I took great care when organizing what went inside. This is after all the heart of my kitchen and how I keep preparing food as simple as possible.
Below are some of my pantry organization ideas, which are largely derived from Pinterest and brands like The Home Edit. I've also included links where you can purchase the exact same items I've used.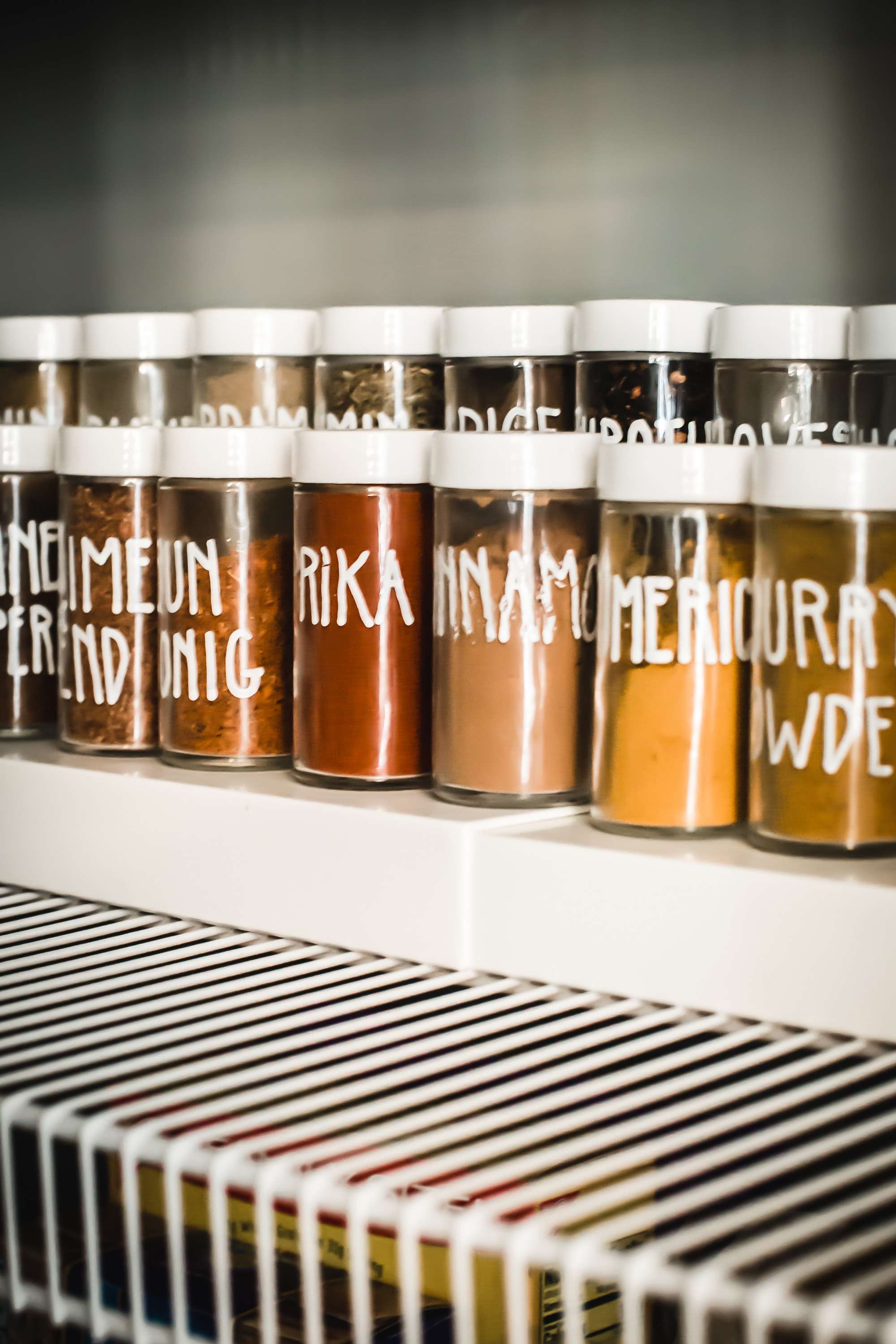 Spices
The easiest place to start when organizing your pantry is with the spices. Toss those with an expiration date that has come and gone as well as the ones you really don't ever use. Most unique spices, the ones you only use for random once in a while recipes, can be purchased in small quantities later if you need it.
My favorite spice bottles are listed below and I used a mini funnel to easily transfer the contents. Then I easily labeled them using the white paint pens.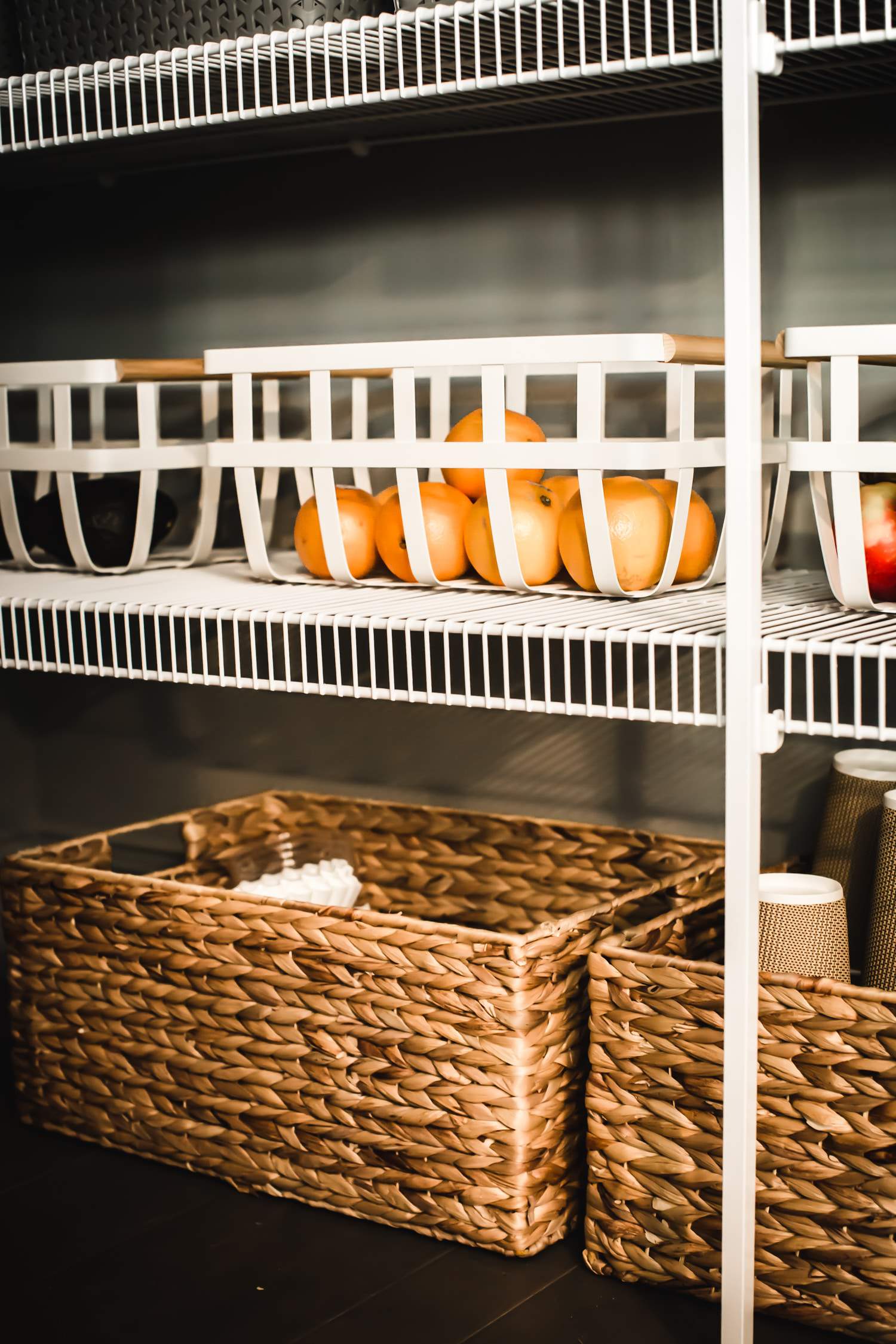 Produce and Bulky Items
As silly as it may sound I literally drew out where everything in my pantry would go. I made sure there was a place for everything, including those random healthy ingredients I don't use often but are too expensive to toss.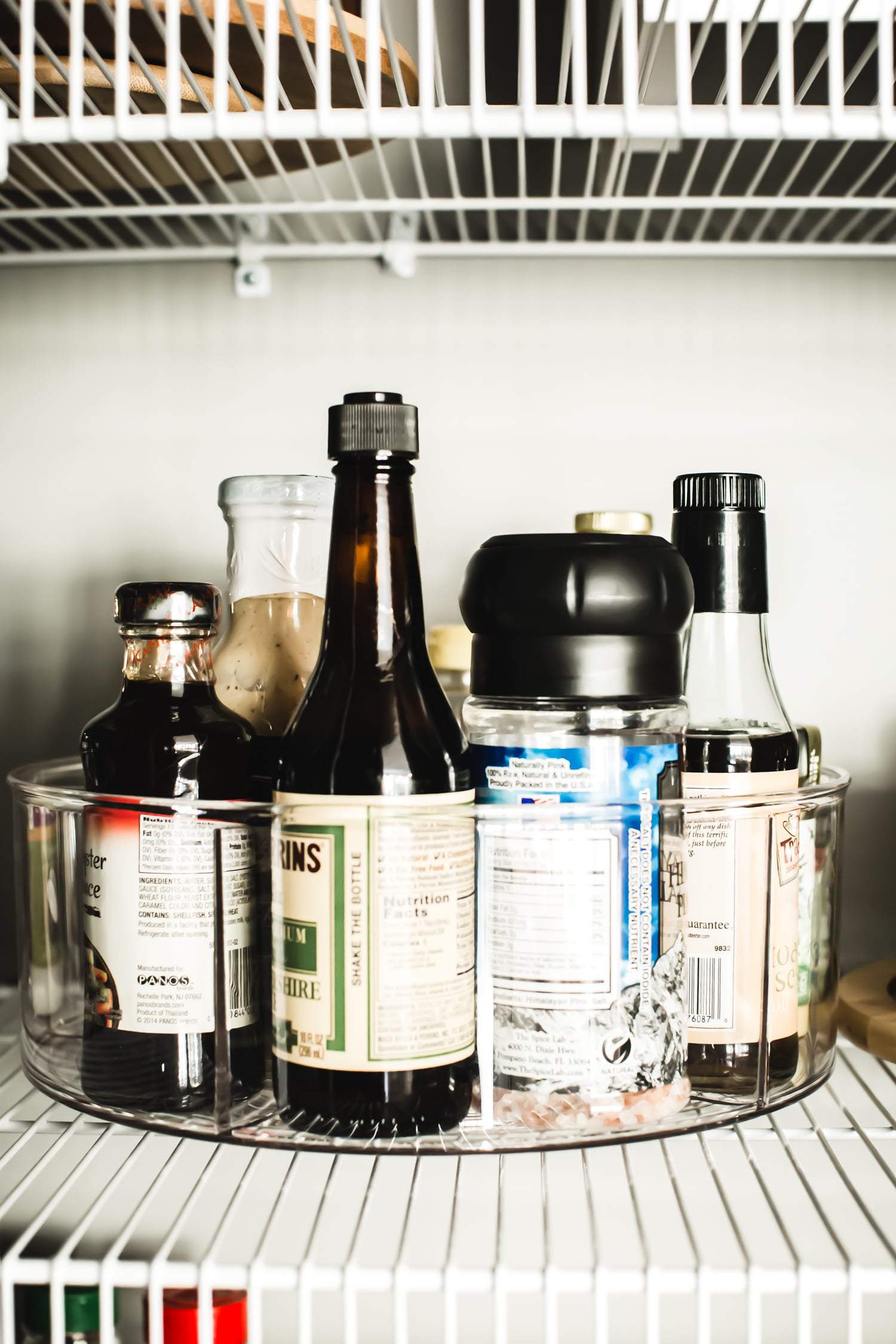 Sauces and Spreads
My favorite organizational item is this lazy susans that hold sauces and spreads. I used four of them across my shelves and it makes finding exactly what I need extremely easy.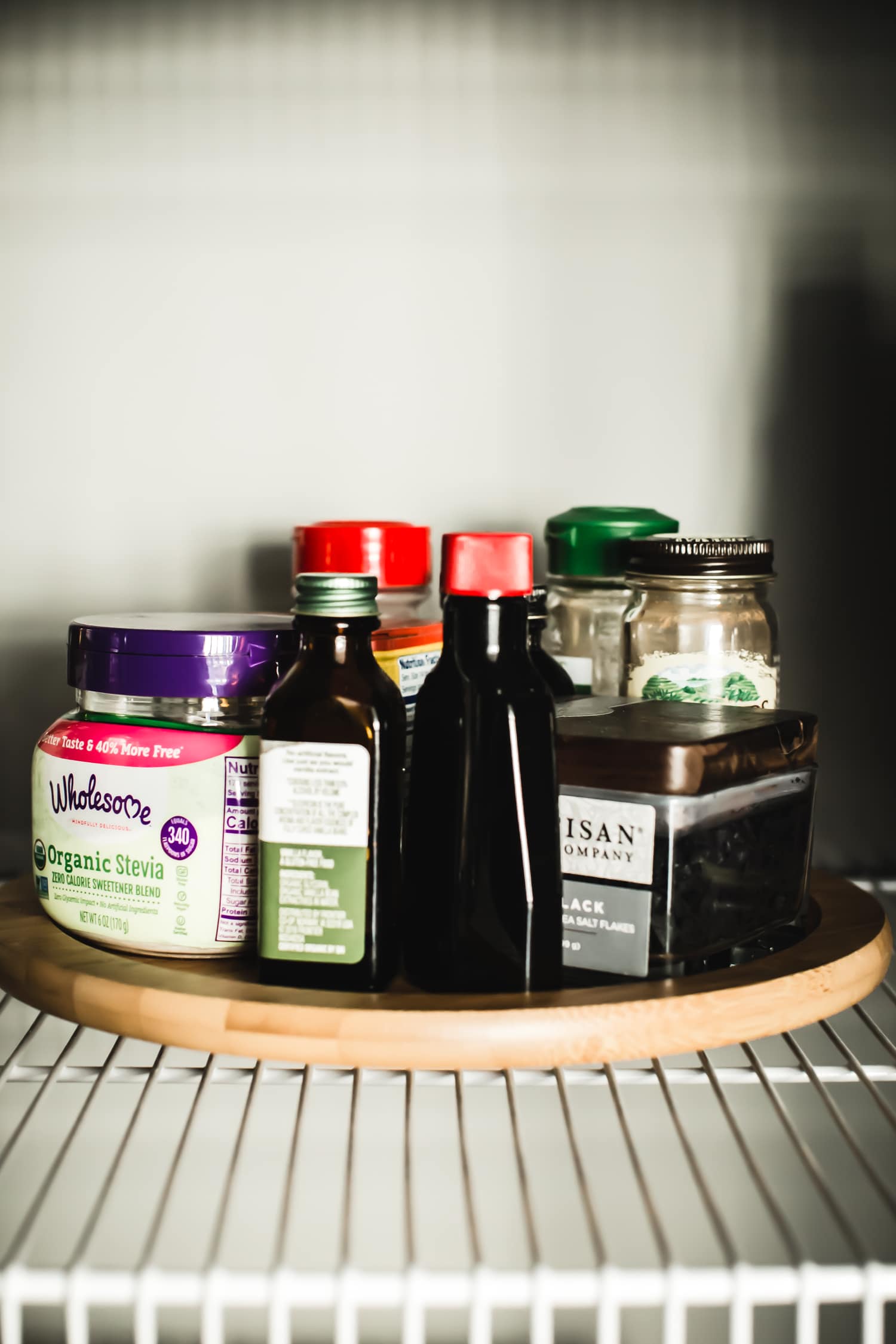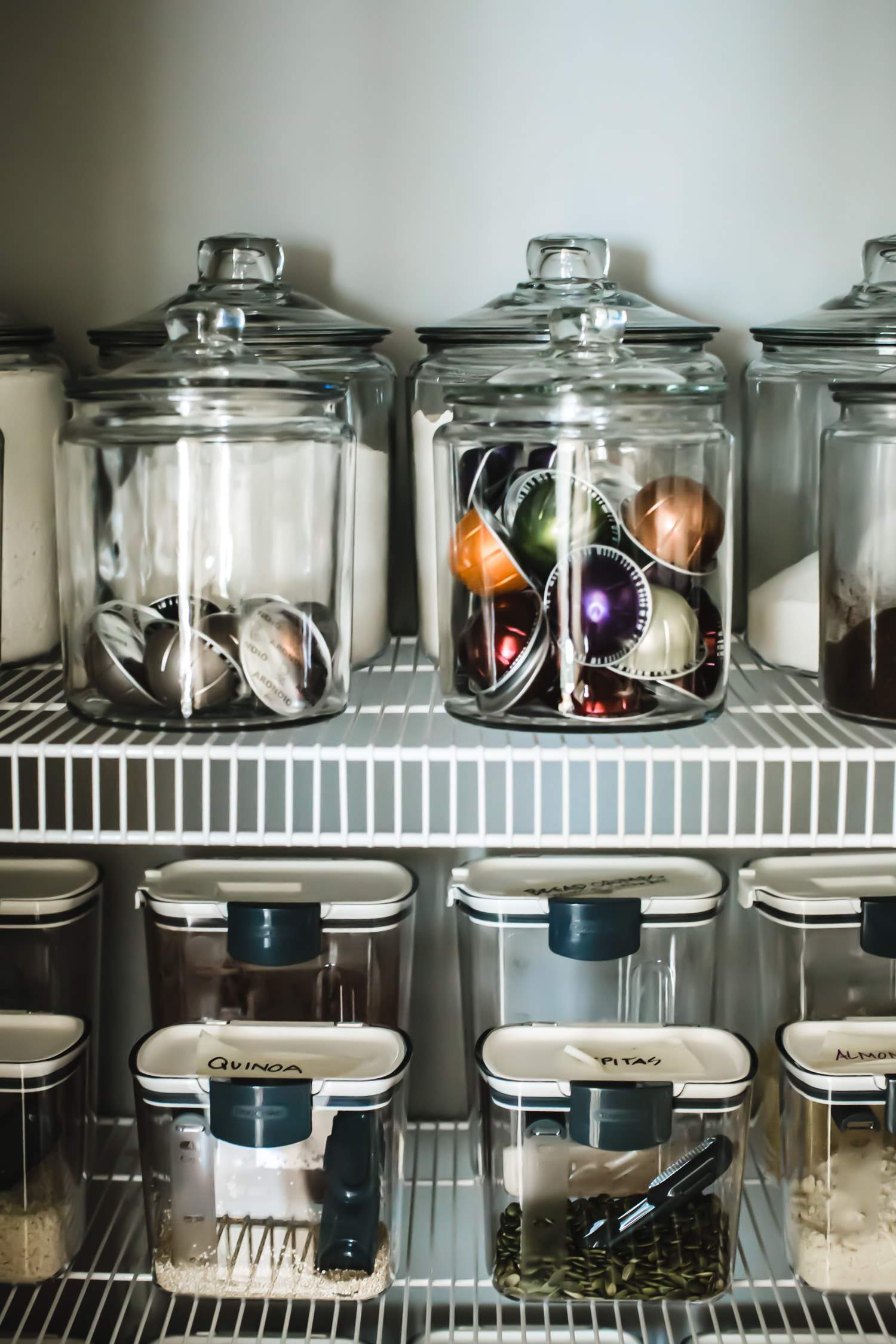 Baking and Cooking
Baking and cooking ingredients such as flours, sugars, nuts, and seeds are all nicely and easily displayed in glass jars or plastic containers. Again, I made a note of all the items I keep on hand at all times so I would know exactly how many containers I would need.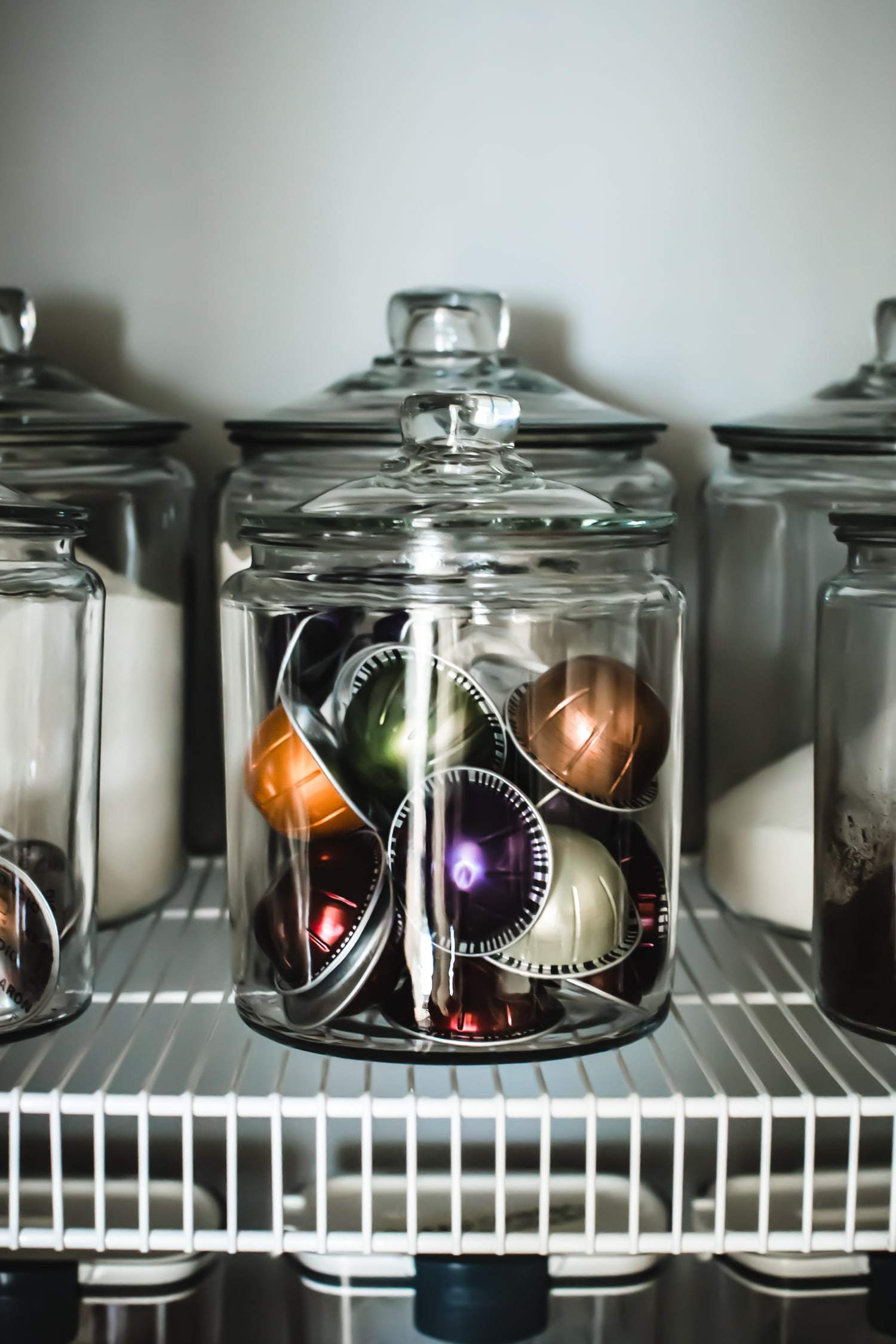 Here are some of the recipes I've made since being in my new kitchen:
I hope you've enjoyed taking a peek into my pantry and perhaps find inspiration to organize your own. It has definitely made preparing meals much easier for me.
If you're looking for some delicious healthy recipes to make now that your pantry is organized then take a look at this Healthy Recipes to Make All Year Long round up.