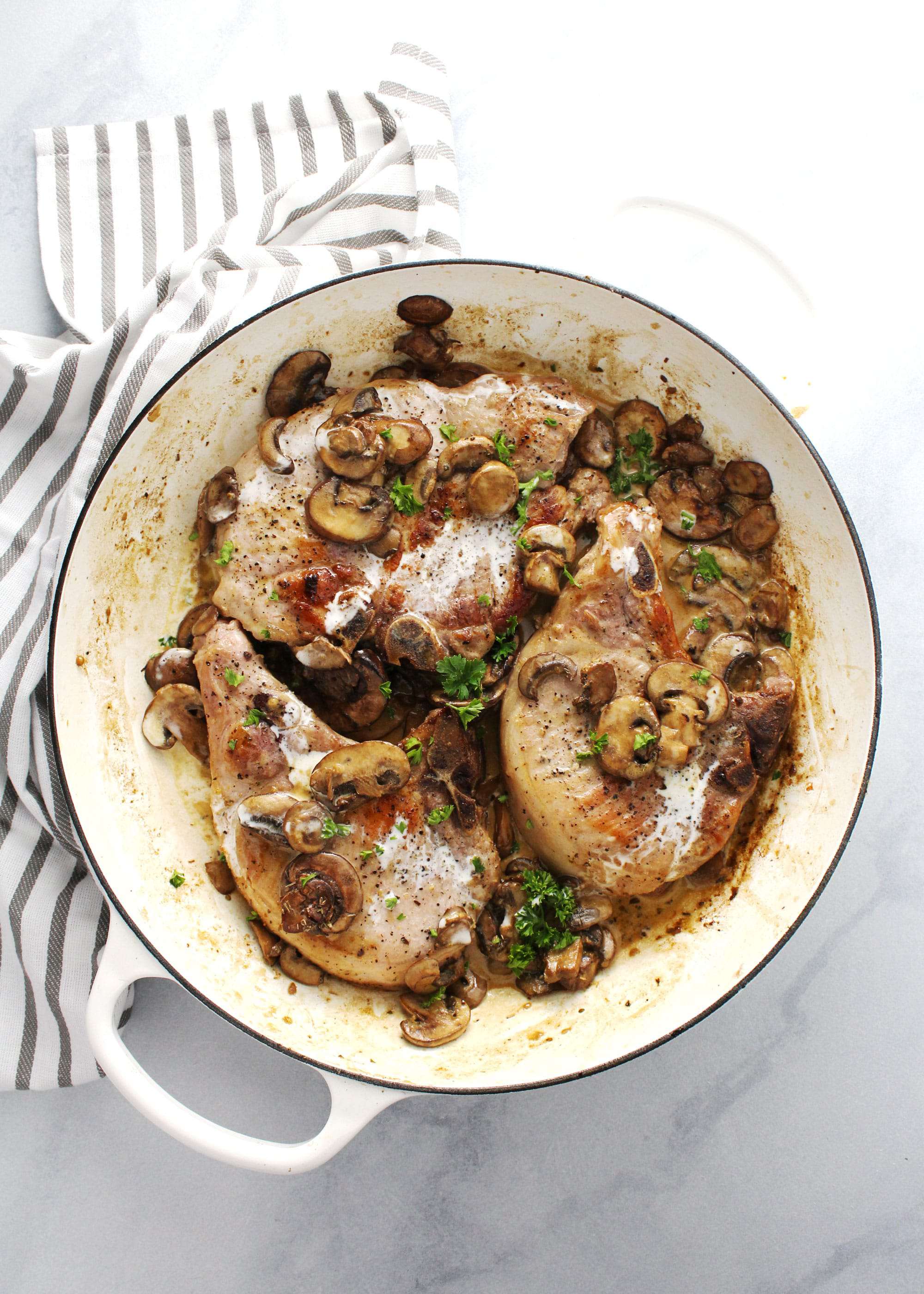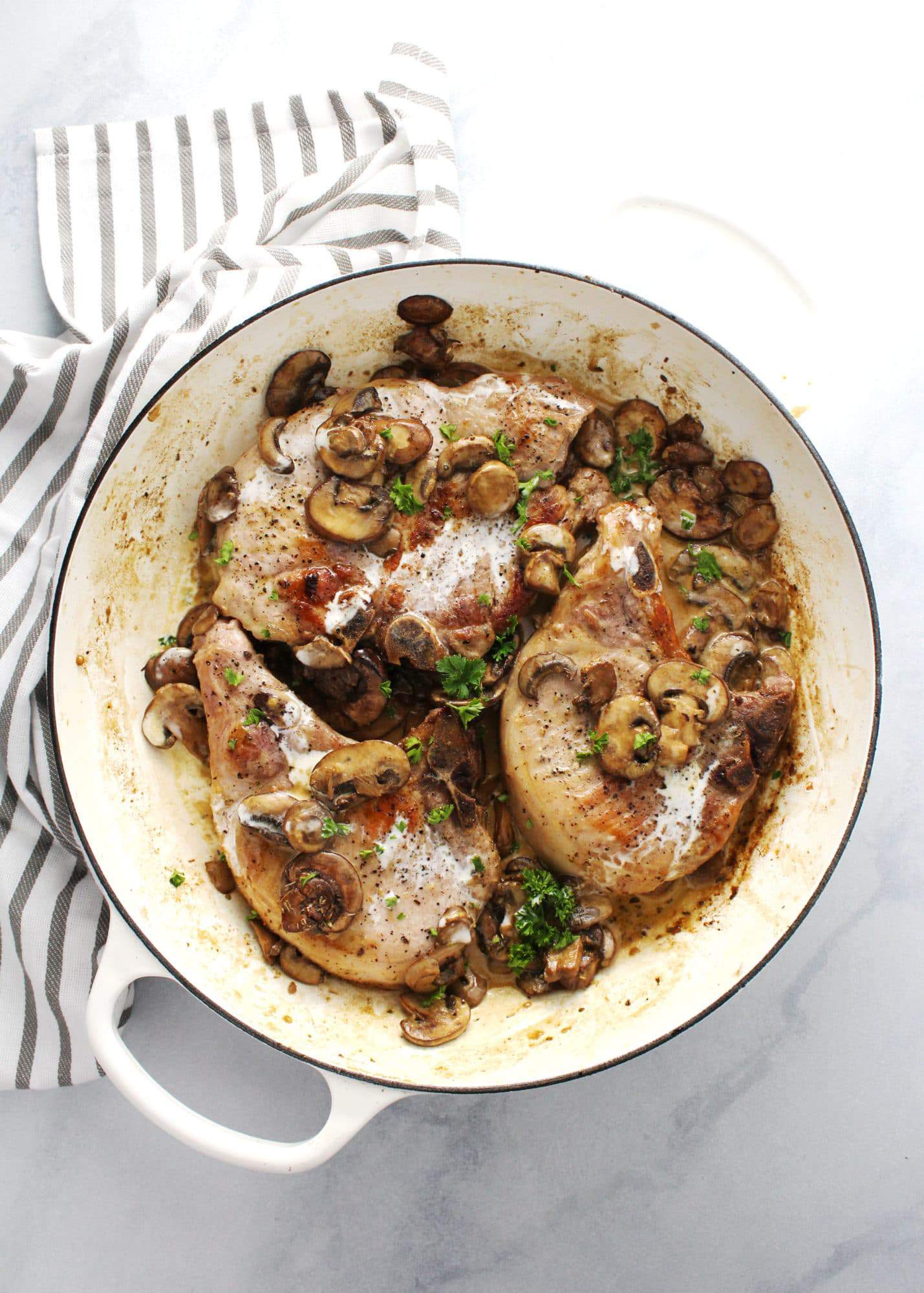 I've started using the phrase "behind at life" over the course of the past several days because that's exactly how I feel and is pretty much true. It's that "we just came off of vacation and life is hitting us smack in the face" kind of behind at life type mindset.
Currently, I'm about 90% done with the laundry. I still haven't quite figured out how to finish up that last lingering bit of folding. 10% seems to hang around in a wrinkling pile until the next laundry day, which sometimes feels like every day, especially when you have a child who refuses to wear anything but pajamas and rain boots.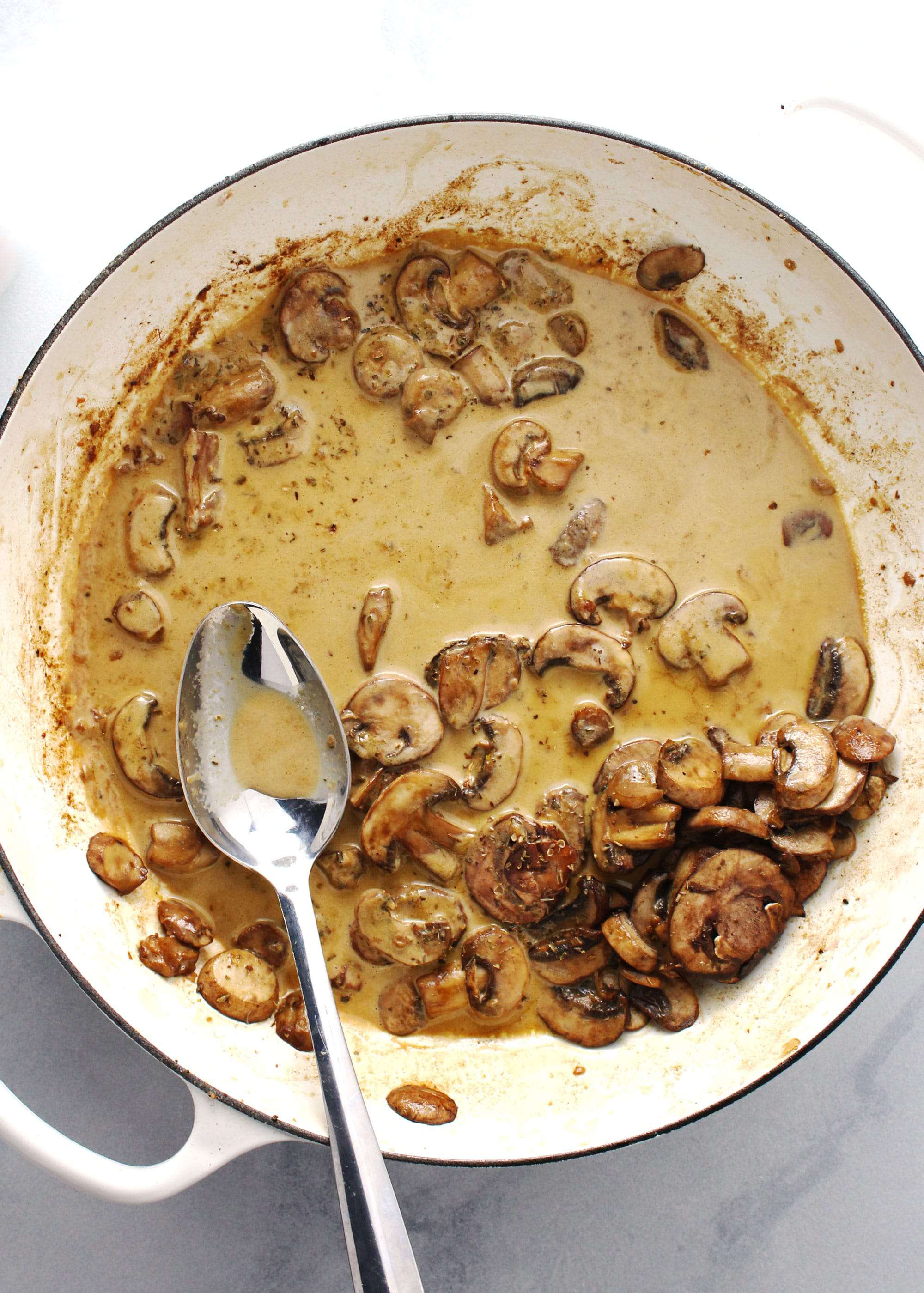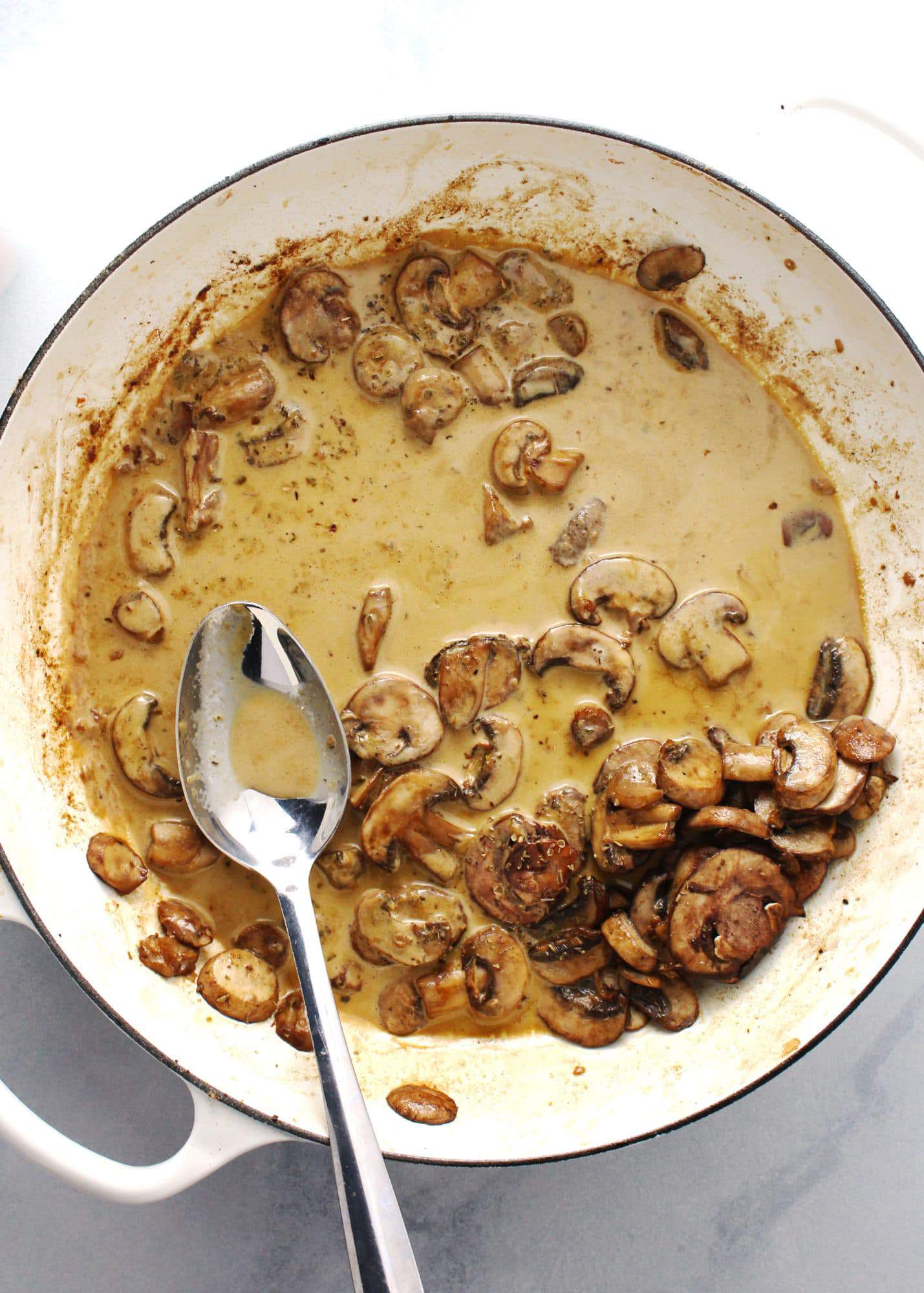 And after my all out eating binge over the course of our vacation-staycation, I've started a new 8-week long fitness challenge, which means I'm also caught up with meal planning and preparing healthy meals. There's nothing like going 0 to 360…
Part of getting myself together since returning from our staycation type vacation is thanks in part to Melissa Coleman of The Faux Martha. Her new book The Minimalist Kitchen
(affiliate link) literally inspired me to go on a kitchen cleaning and clearing out rampage, while on this vacation, that left me feeling lighter, metaphorically, we're still working on physically (see above paragraph), and my kitchen feels manageable and organized.
I was organized prior to cracking open her book, however, I wasn't "minimalist" organized. She defines minimalism by saying it's "about keeping the good things and getting rid of the things that don't work." I got rid of what didn't work. Simplified dinner recipes are now also being rotated regularly in my kitchen and this pork chops in mushroom cream sauce are one of them.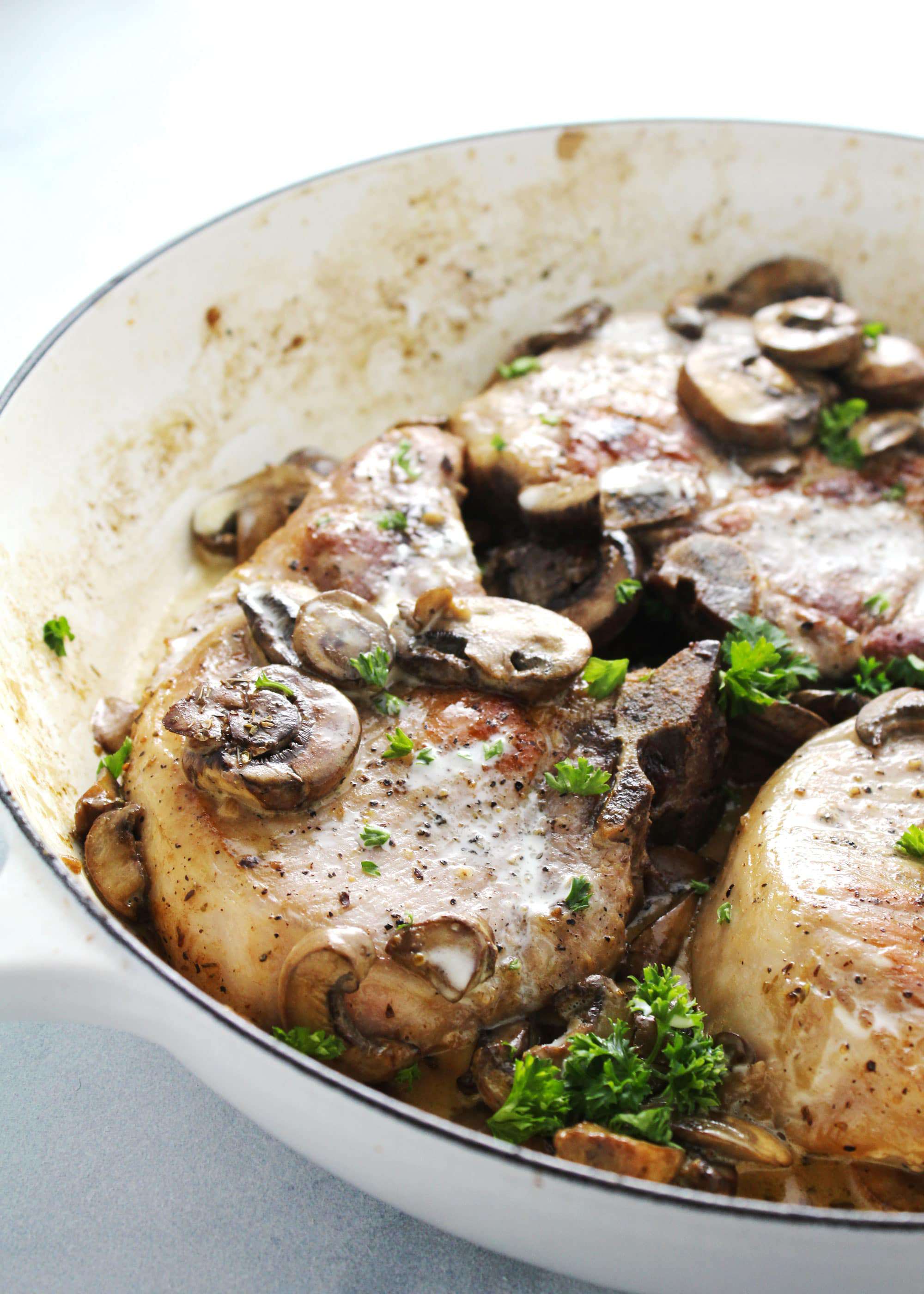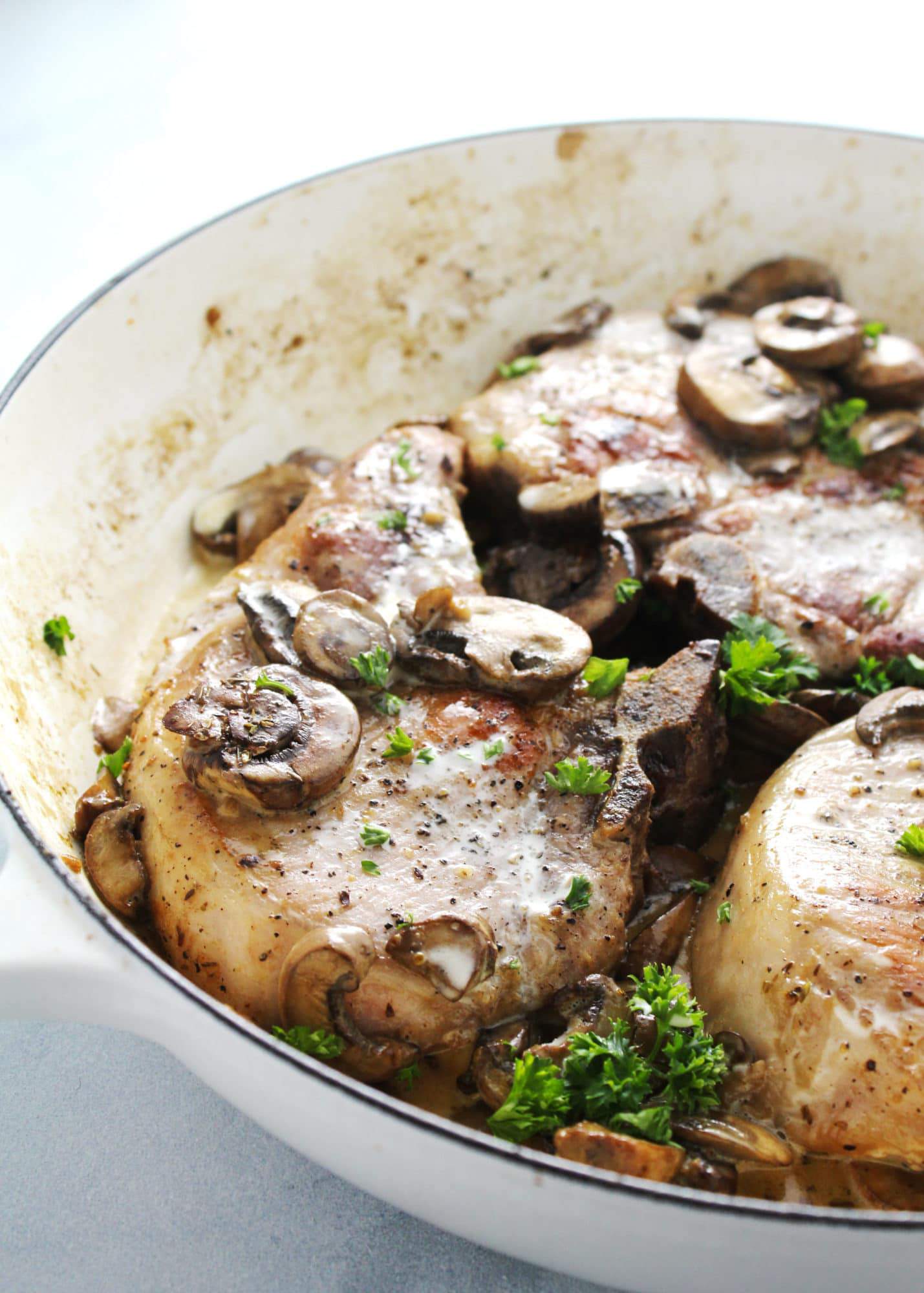 This meal is start to fork-in-your-mouth finished in under 25 minutes and requires very few and only the most basic ingredients such as olive oil, chicken broth, and dried oregano. All ingredients you probably have in your own pantry. Also, this is a one-pot meal. Hello, minimalism! Personally, I think it's minimalism at it's most tasty.
Doneness, or rather the state of being done, is my mom life goal. Does anyone else finish the dishes at night and want to yell, or physically follow through with saying "the dishes are DONE, man!" (If you know where that phrase comes from then I love you), and with only one pot, one wooden spatula, and a set of thongs I can say this without having to shoot them shotgun style off my room (again, you need to know the source for that to make sense).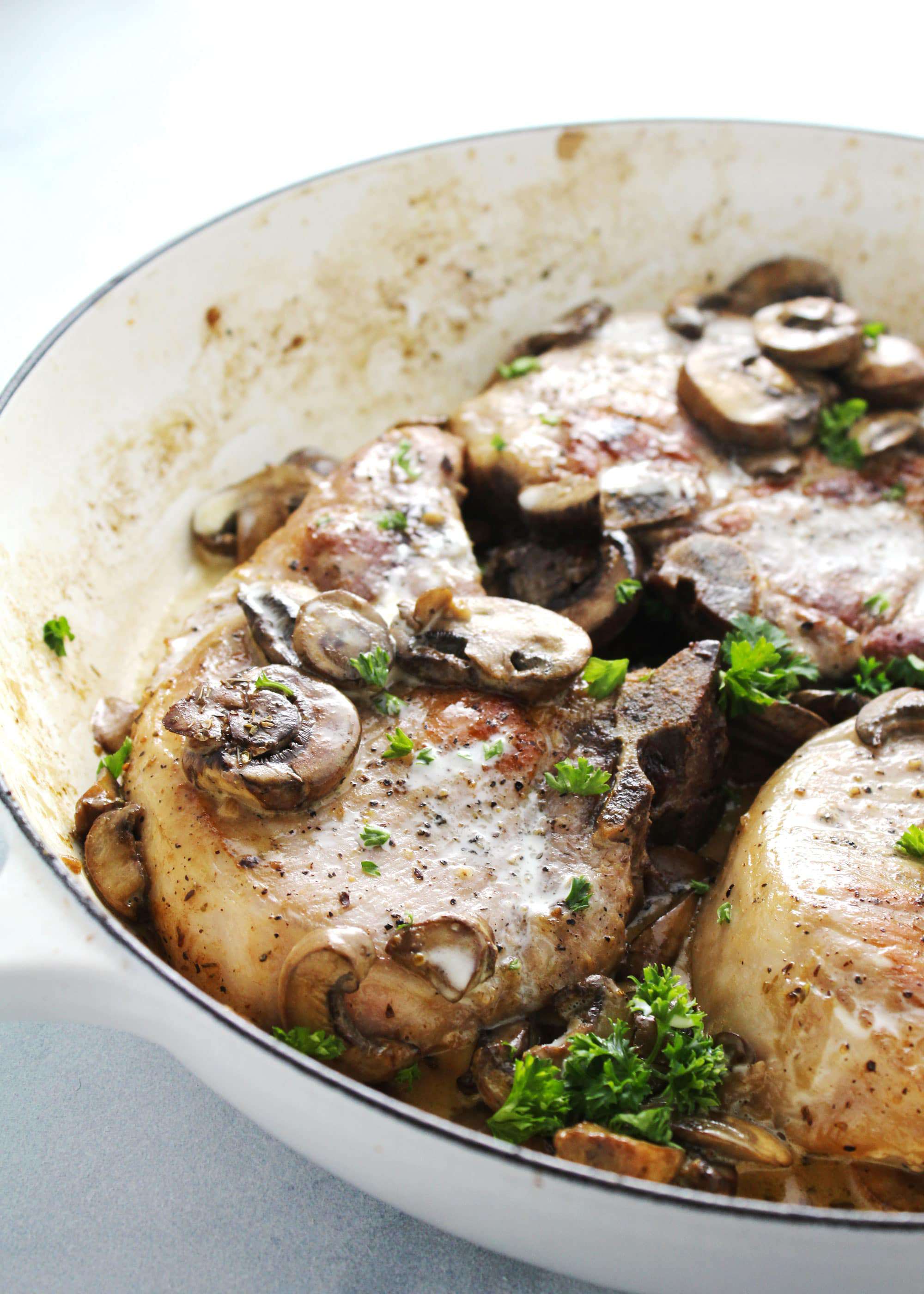 Ingredients
Pork Chops
2

tablespoons

Olive Oil

4

Pork Chops

1/4

teaspoon

Salt

1/4

teaspoon

Black Pepper
Mushroom Cream Sauce
1

tablespoon

Butter

8

ounces

Crimini Mushrooms

sliced

3

Garlic Cloves

minced

1/2

cup

Chicken Broth

1/3

cup

Heavy Cream

1/2

teaspoon

Dried Thyme

1/2

teaspoon

Dried Oregano
Instructions
Heat the olive oil in a medium-sized skillet over medium-high heat. Season both sides of the pork chops with salt and pepper. Cook pork chops for about 6 minutes on each side or until they reach an internal temp of 140 degrees. Remove from skillet and set aside.

Melt the butter in the skillet and scrape down the sides.

Add the mushrooms and cook for 3 minutes or until browned then add the garlic and cook for an additional 30 seconds

Pour in the chicken broth and allow it to simmer for about 2 minutes or until the liquid is almost evaporated.

Add the heavy cream, thyme, and oregano to the skillet and continue to simmer for an additional 1 minute.

Place the cooked pork chops back into the skillet and coat with the mushroom sauce. Cook for 1 more minute.
Nutrition
Serving:
1
Serving
|
Calories:
382
kcal
|
Carbohydrates:
4
g
|
Protein:
31
g
|
Fat:
27
g
|
Saturated Fat:
11
g
|
Trans Fat:
1
g
|
Cholesterol:
124
mg
|
Sodium:
354
mg
|
Potassium:
808
mg
|
Fiber:
1
g
|
Sugar:
1
g
|
Vitamin A:
395
IU
|
Vitamin C:
3
mg
|
Calcium:
46
mg
|
Iron:
1
mg