Pumpkin Monkey Bread is gooey pumpkin glaze covered biscuits baked together with a cinnamon sugar topping. This decadent fall treat makes mornings or special events sweeter.
Some other sweet bread recipes to try are this Chocolate Zucchini Bread or this Olive Oil Chocolate Chip Zucchini Bread.
Pumpkin Monkey Bread
Pumpkin Monkey Bread is a pull-apart treat perfect for sharing. This doughy bread dessert is filled with fall spices and lightly held together with a pumpkin glaze. The recipe is also simple to prepare, which is why I chose to make it recently and bring it to a baby shower.
With the fall season fully upon us I can't think of anything better than indulging in all the season's delicious treats except sharing those indulgences with loves ones. That's exactly how I enjoyed this monkey bread and it was infinitely more comforting.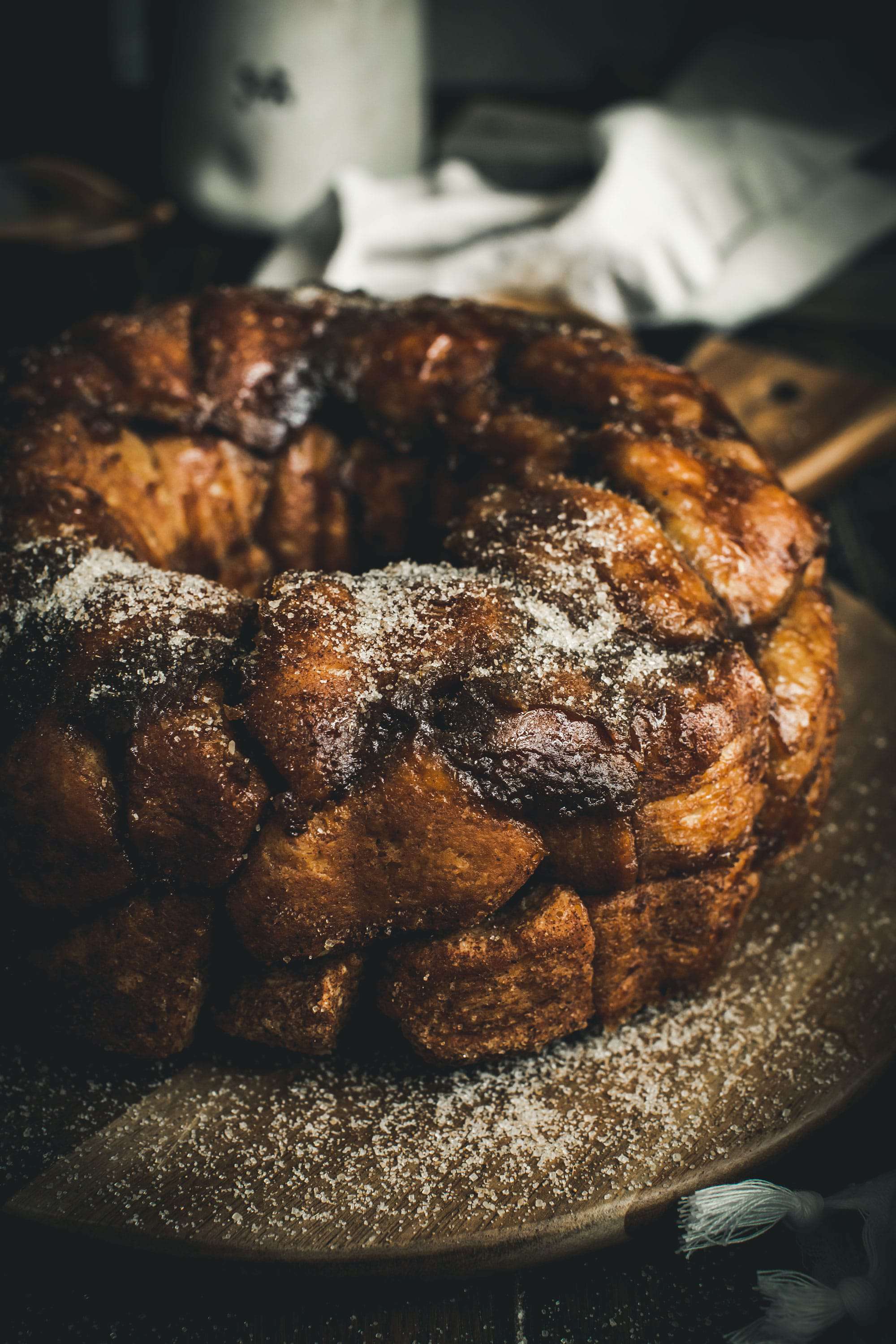 How to Make Monkey Bread
Monkey Bread preparation is extremely simplistic, which is part of the appeal. There are completely made-from-scratch versions, however, this recipe calls for the use of refrigerated biscuits.
Prepare your oven and bundt pan by generously coating it in a thick oil such as coconut, ghee, or butter.
Slice the biscuits into quarters and place into a large ziplock bag filled with the sugar and pumpkin pie spices. Toss to coat the pieces evenly. Layer the cut biscuits into the prepared pan and sprinkle with the remaining sugar mixture.
In a small pan over medium heat melt the butter, brown sugar and pumpkin puree. Bring to a boil and let cook for 1 minute before pouring over the biscuits.
Bake for 35 minutes or until the ends become golden brown. Let sit in the pan for 10 minutes before removing.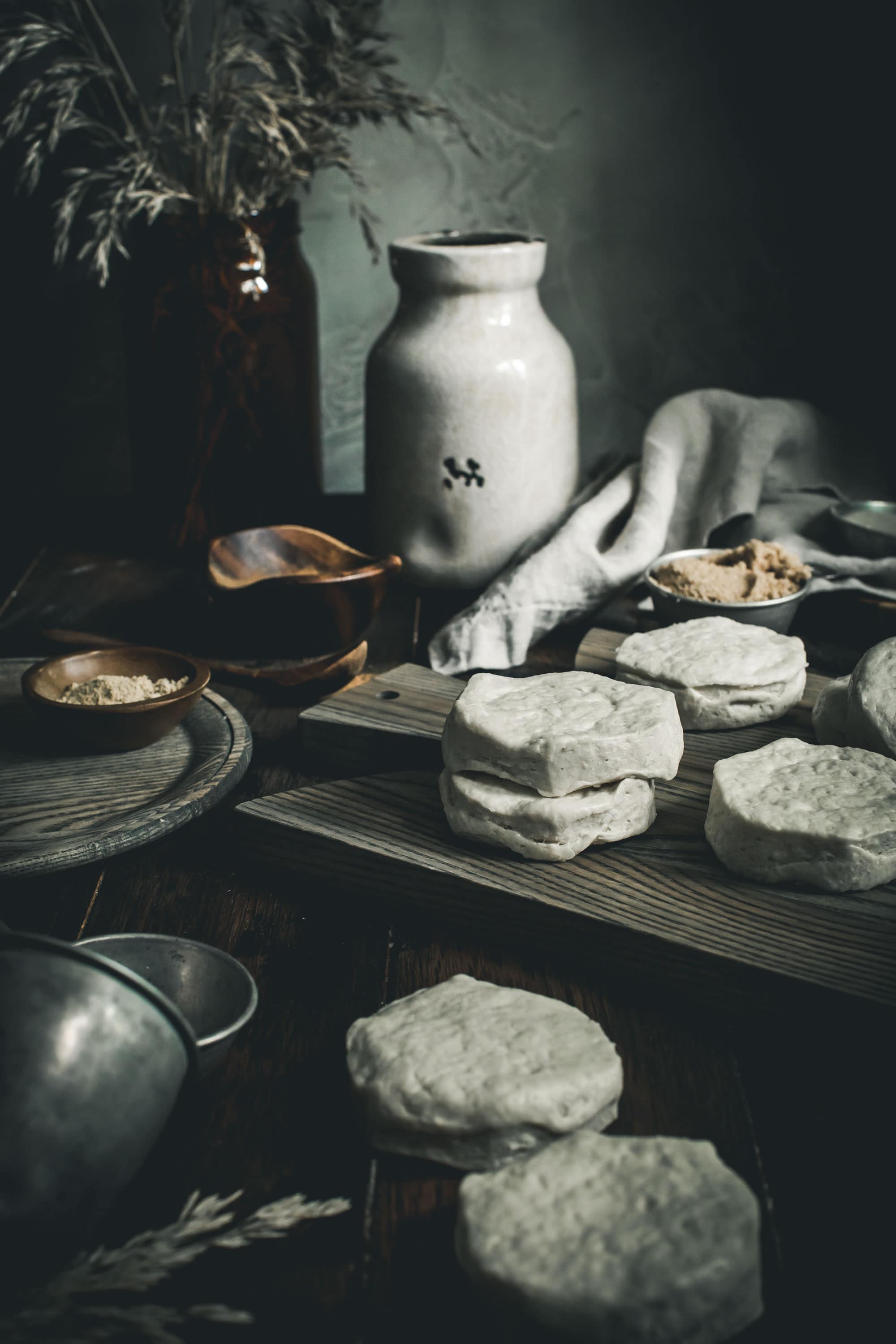 Why is it Called Monkey Bread?
Ever wonder where the name "monkey bread" came originated? The term comes from the bread being considered a pastry and thus a finger food. The consumer picks the bread apart as though a monkey would.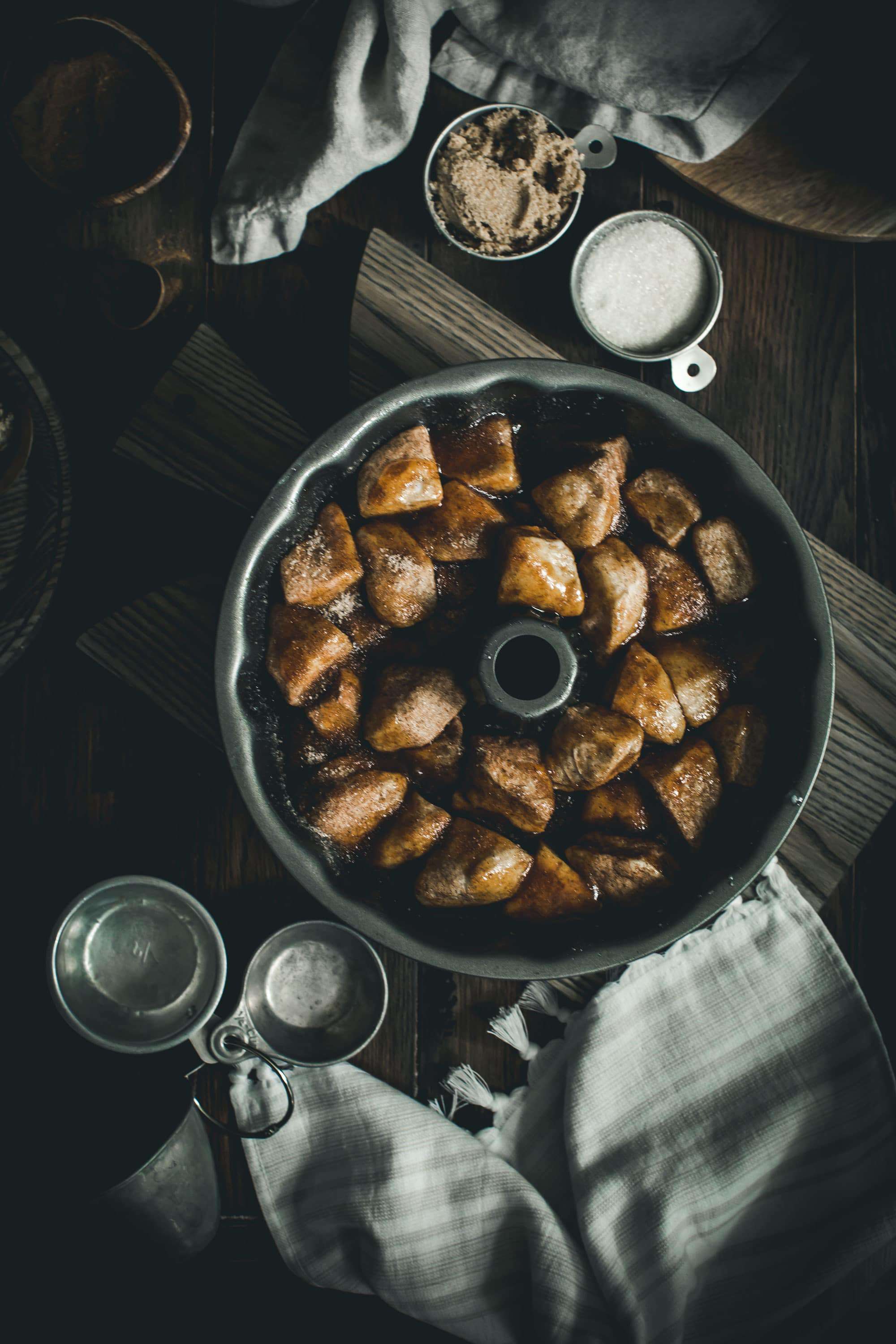 How to Keep the Bread from Sticking
Make sure to choose a simple bundt pan design with fewer crevices or a fluted angel food cake pan. Then be sure to generously coat the pan with butter or ghee, or a solidified oil such as coconut oil. The sugar sprinkles will also help with easing the bread out of the pan perfectly.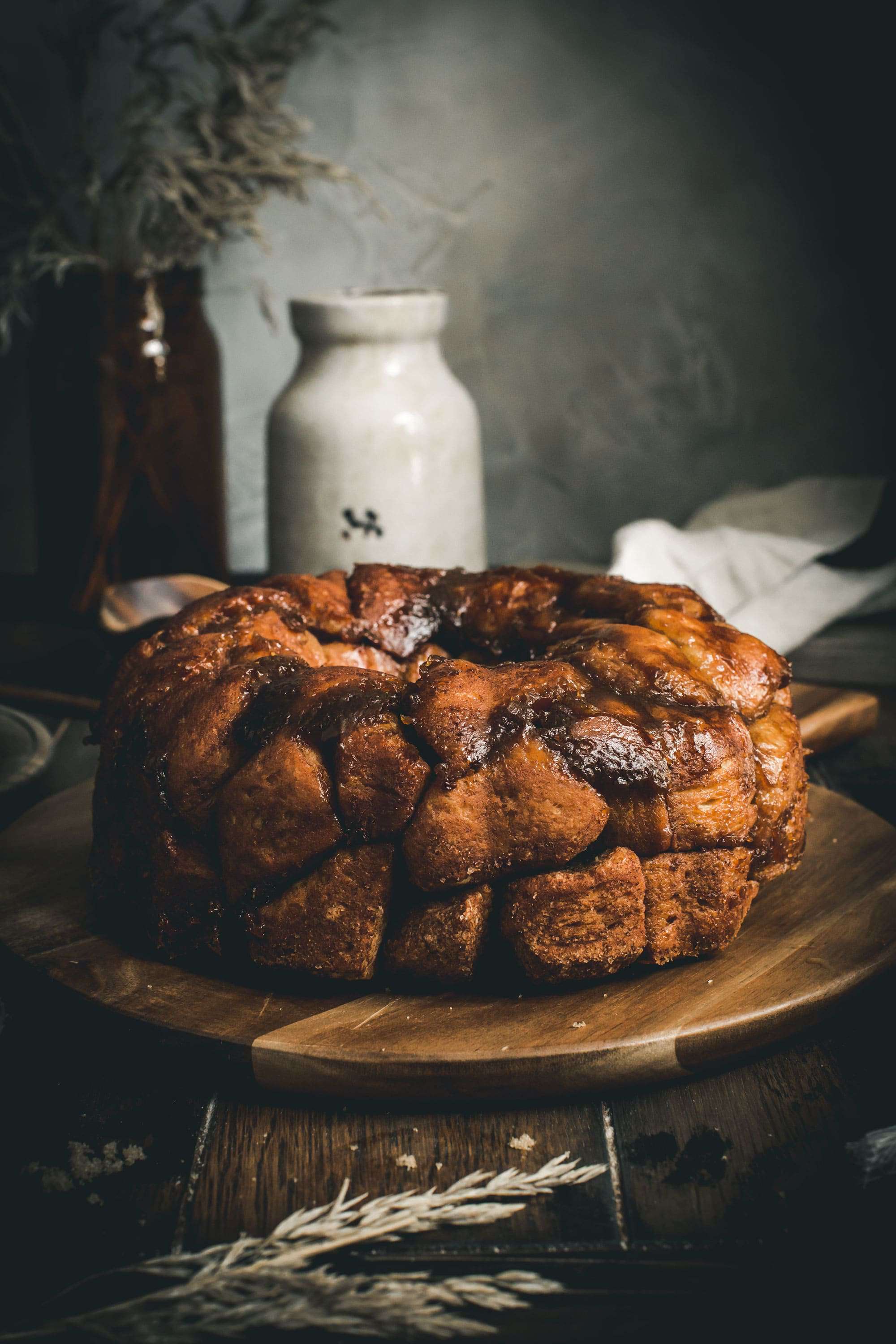 Other Delicious Pumpkin Recipes to Try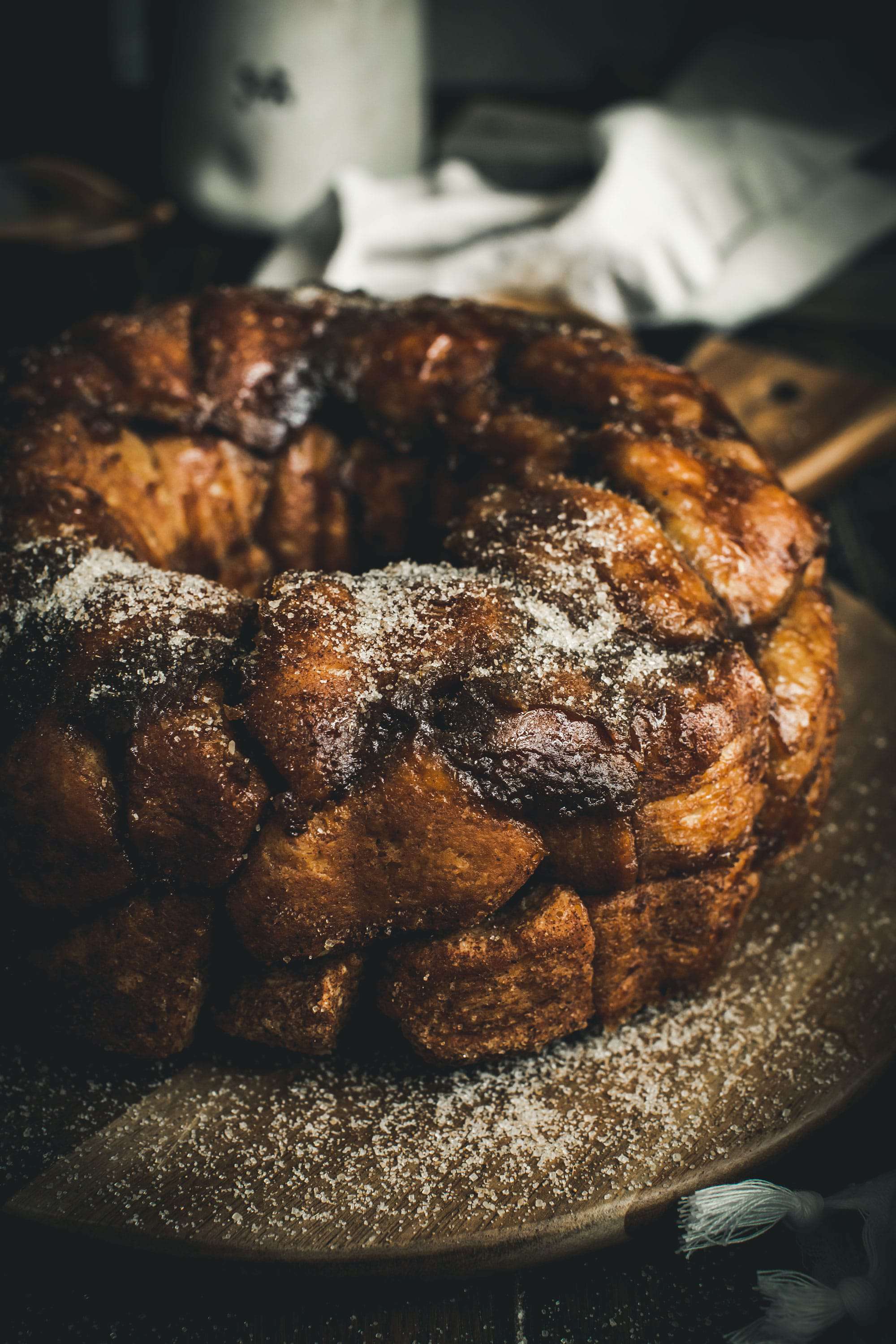 Ingredients
1/2

cup

Sugar

4

teaspoons

Ground Cinnamon

2

teaspoons

Ground Ginger

1

teaspoon

Ground Cloves

1/2

teaspoon

Ground Nutmeg

2

cans

(12 ounces ea) Refrigerated Biscuits

3/4

cup

Butter

1

cup

Brown Sugar

1/2

cup

Pumpkin Puree
Instructions
Heat the oven to 350 ℉ and generously grease a bundt pan with butter (coconut oil will also work).

Place the sugar, cinnamon, ginger, cloves, and nutmeg in a large zip-top bag and toss to combine evenly. Cut the biscuits into quarters and add to the bag. Shake vigorously to coat each piece of biscuit.

Put the coated biscuit pieces into the prepared bundt pan and sprinkle with remaining sugar and spice mixture.

In a small saucepan over medium heat melt the butter together with the brown sugar and pumpkin puree. Bring to a boil and let cook for 1 minute. Remove from heat and pour on top of the biscuit pieces.

Bake for 35 minutes, or until end pieces are golden brown. Remove from the oven and let cool for 10 minutes before turning out onto a serving plate.
Notes
The spices can also be switched for 2 tablespoons of pumpkin pie spice.
Nutrition
Serving:
1
cup
|
Calories:
590
kcal
|
Carbohydrates:
79
g
|
Protein:
6
g
|
Fat:
29
g
|
Saturated Fat:
11
g
|
Cholesterol:
38
mg
|
Sodium:
1000
mg
|
Potassium:
271
mg
|
Fiber:
2
g
|
Sugar:
35
g
|
Vitamin A:
2332
IU
|
Vitamin C:
1
mg
|
Calcium:
80
mg
|
Iron:
4
mg