Always a classic, this Quick Spinach and Artichoke Dip is an easy appetizer everyone will enjoy.
Perfectly melted mozzarella, parmesan, and cream cheese make up the base of this divine dip, with a hint of healthy spinach and artichoke mixed in. For more easy appetizers try these Ranch Seasoned Oyster Crackers, Pimento Cheese Stuffed Mushrooms, or Hemp Seed Tabouleh.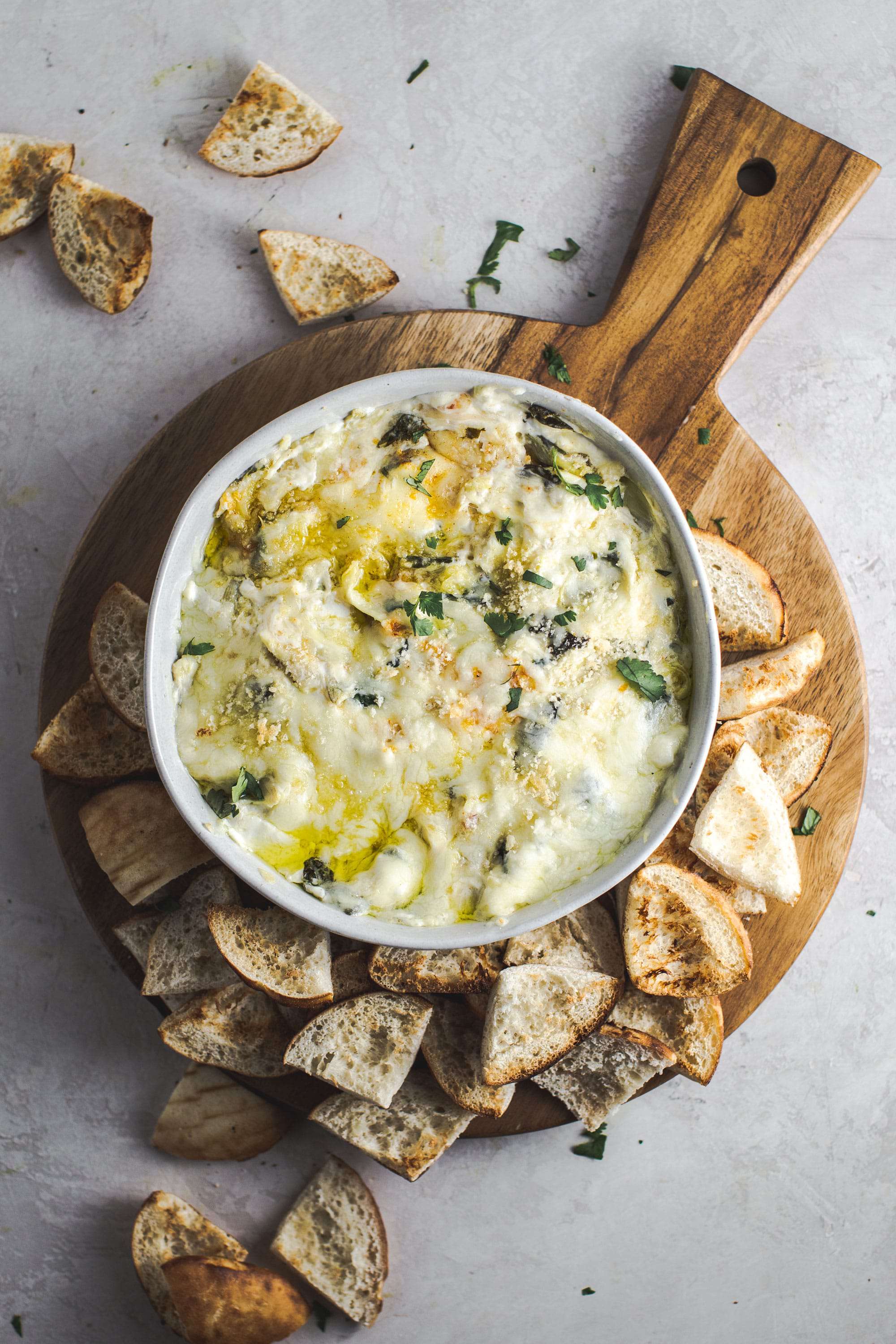 Quick Spinach and Artichoke Dip
Quick and easy labels on recipes don't often mean tasteless or dull, especially in regards to a dip. This quick spinach and artichoke dip, with it's cheesy mixture, is likely to be the highlight of your meal.
The Self-imposed Overwhelm of Perfection
Many times I find I'm overwhelmed with the need-to-do-it-all wife/mom (insert any labels that lead to a sense of overwhelm) mindset. These ideas, dreams, whatever you want to call them are usually all self-imposed and vary based on the key concerns in my own life.
These concerns are often picked up via moments of social media comparison or from my own preconceived notions of what the "perfect" wife/mom does.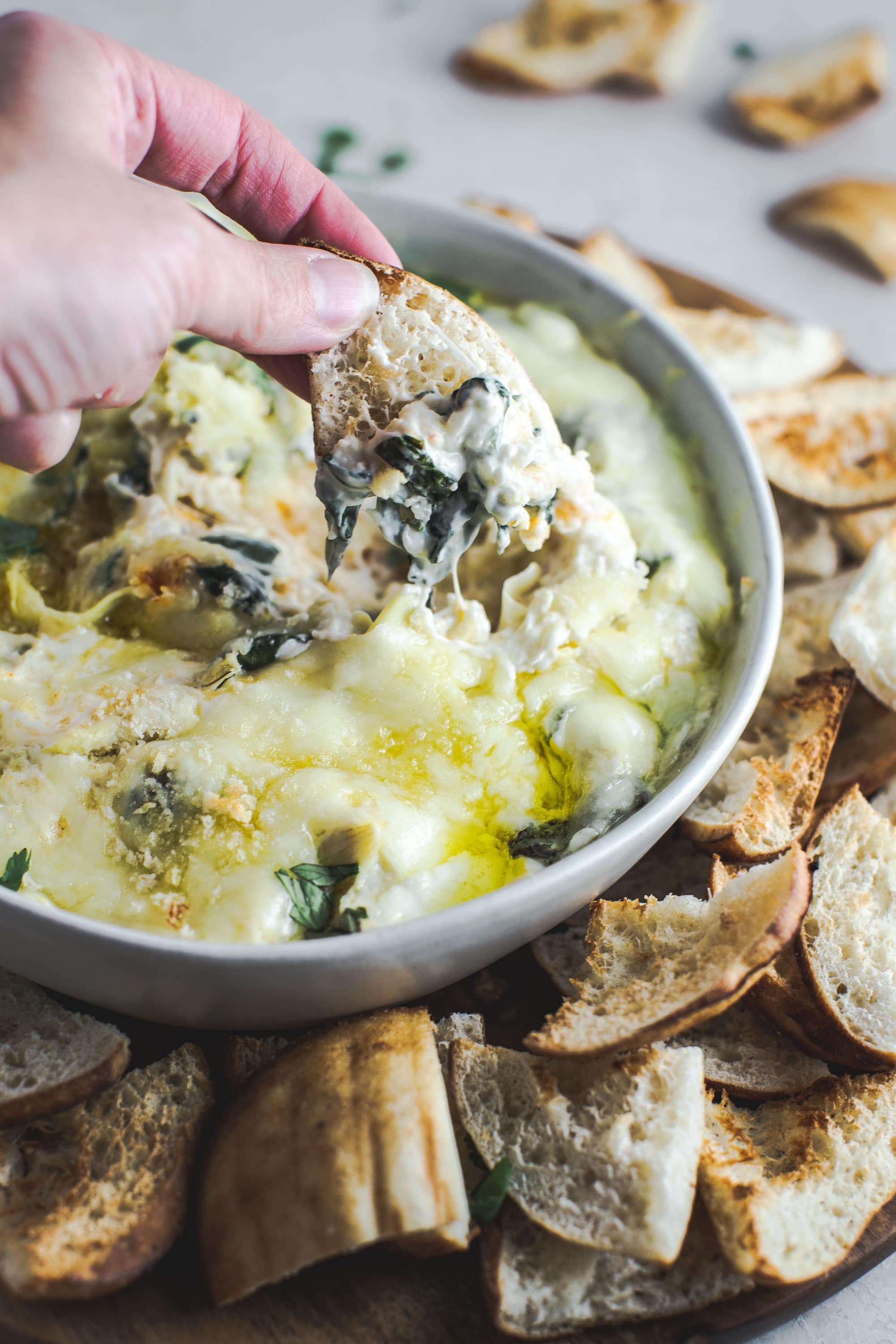 Sometimes, when attempting to "do it all," I deem it necessary and of utmost importance to prepare the perfect dinner, one that is obviously organic and void of any potential allergens, but still nostalgic, or most recently to plan out the "best summer ever" for my kids.
Days, where learning and educational activities are involved all meshed together with moments of memorable fun. The kind of days where we just crash in bed after nighttime cuddles and shared moments of bliss.
Only, these types of perfect moments really do only exist in the highlights of social media feeds and Hallmark movies. Occasionally I'll get a hint of these seemingly perfect moments in our lives, but in reality, they are fewer and far between. Just because these ideas of perfection fit into someone else's life doesn't mean they fit into mine.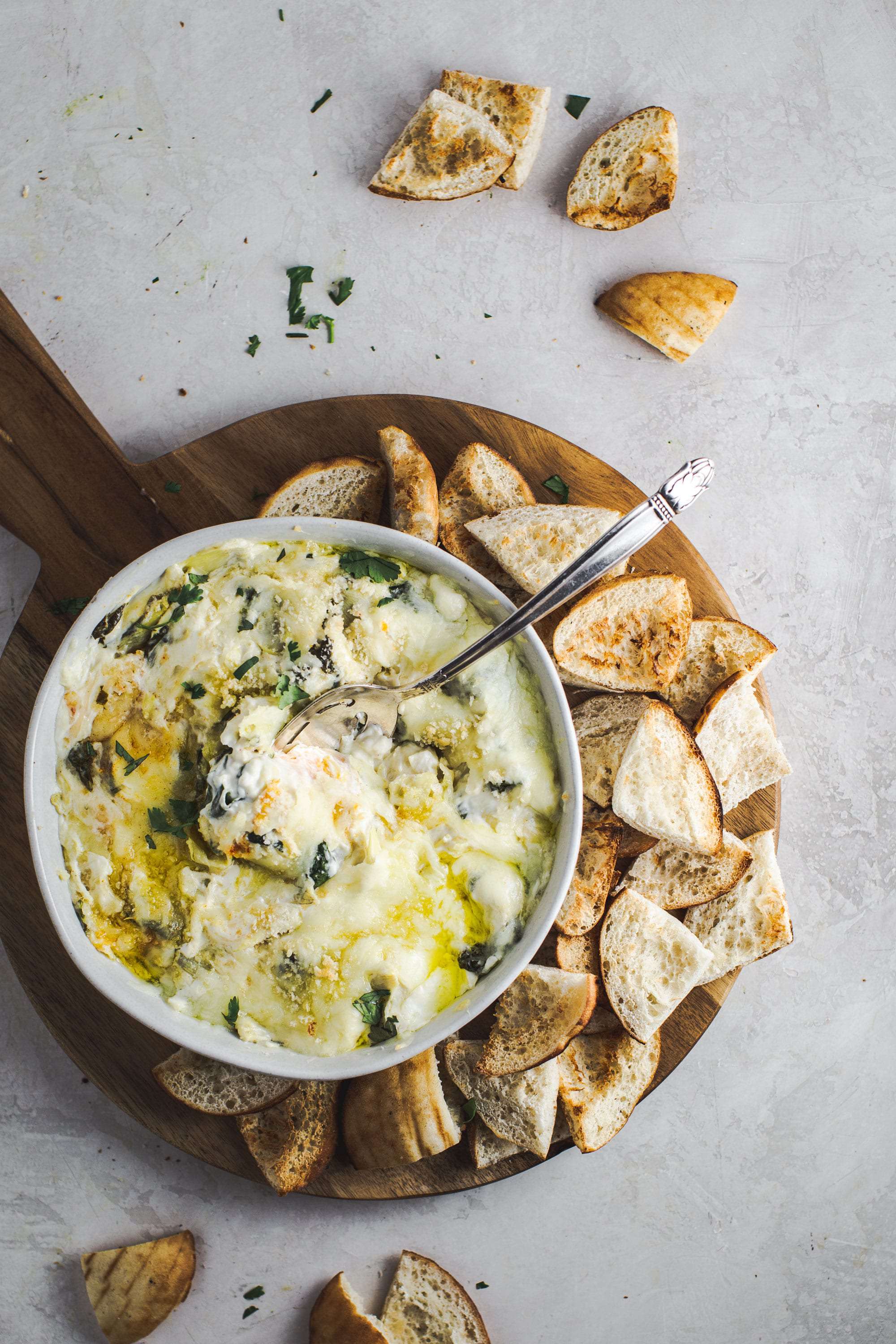 Perfect dinners do happen in our house (when they do I photograph them, hence the website), but they're nowhere close to being every night. That's okay. It's okay because I'm not being called to always prepare meals that meet all the standards of today's healthiest and most delicious recipes.
That would be near impossible just as achieving perfection is too. That "best summer ever" project I still haven't figured out is also okay being pushed out of my mental space as are many projects and self-imposed ideas.
You know the ideas we feel like we "have" to do because maybe everyone else is, but they honestly feel like a chore rather than life-filling? I have one 3-year-old who will likely not remember this summer regardless, and a 5-year-old who would just as happily spend every single day, all day, at the pool. That's okay!
Sometimes, simplicity is where we find great moments. Nothing in life is ever completely perfect, but great, extraordinary, and even good enough we can achieve. Those days we've spent at the pool, the ones my kids view as the best ever, are the ones where a simple dinner is all we need for extraordinary moments, and that's good enough for me.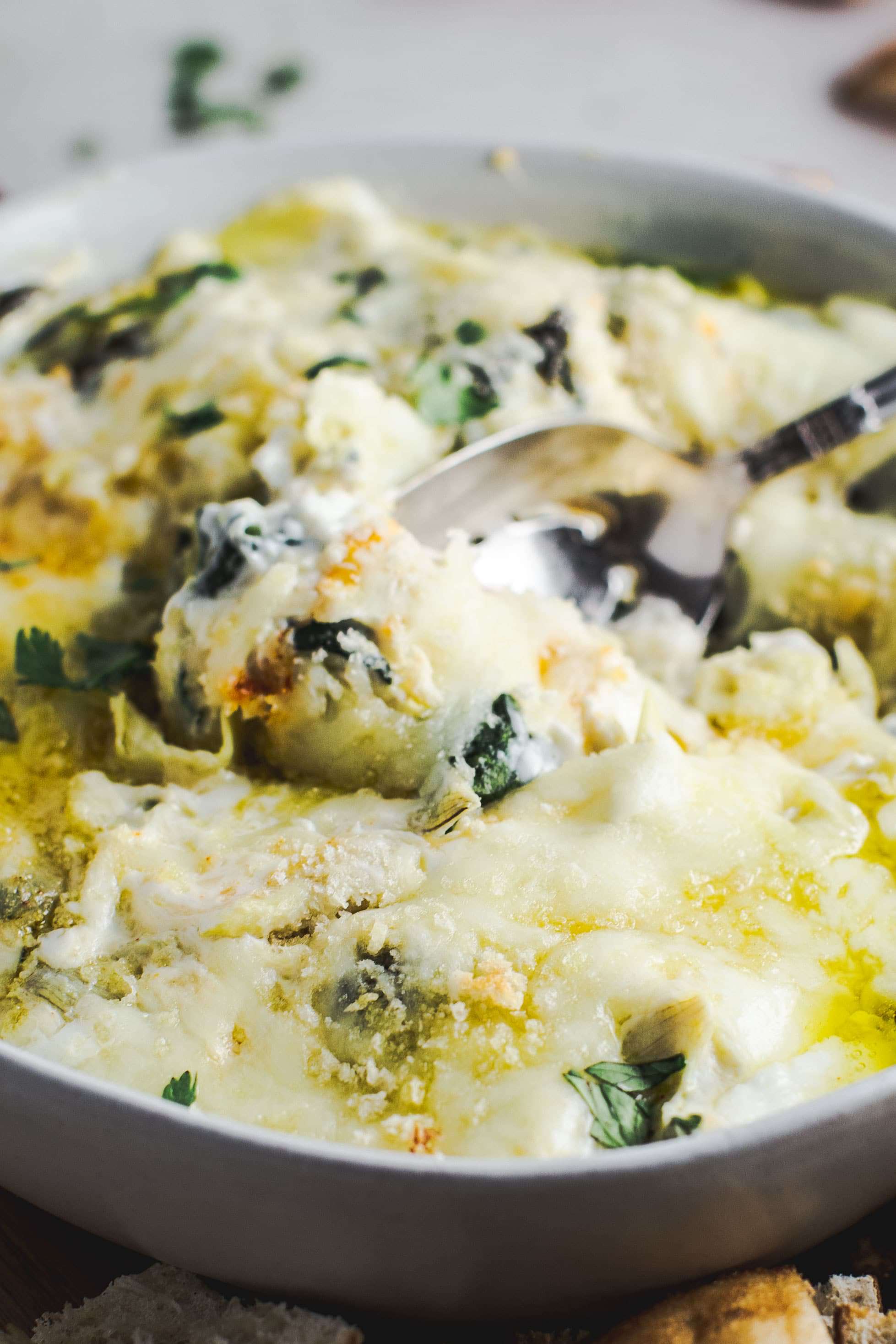 How "quick" is quick?
Start to finish this dish is done in less than 30 minutes and that's taking into account interruptions and distractions (phone calls, toddlers, cats, dogs, etc.) during the prep process.
Simply mix all the ingredients together and place in a baking dish to bake for 20 minutes at 350 ℉. These are the kind of recipe instructions you'll find in most hometown, Junior League even, type cookbooks. Simplicity is key and often the marking of a truly great, maybe even extraordinary dish.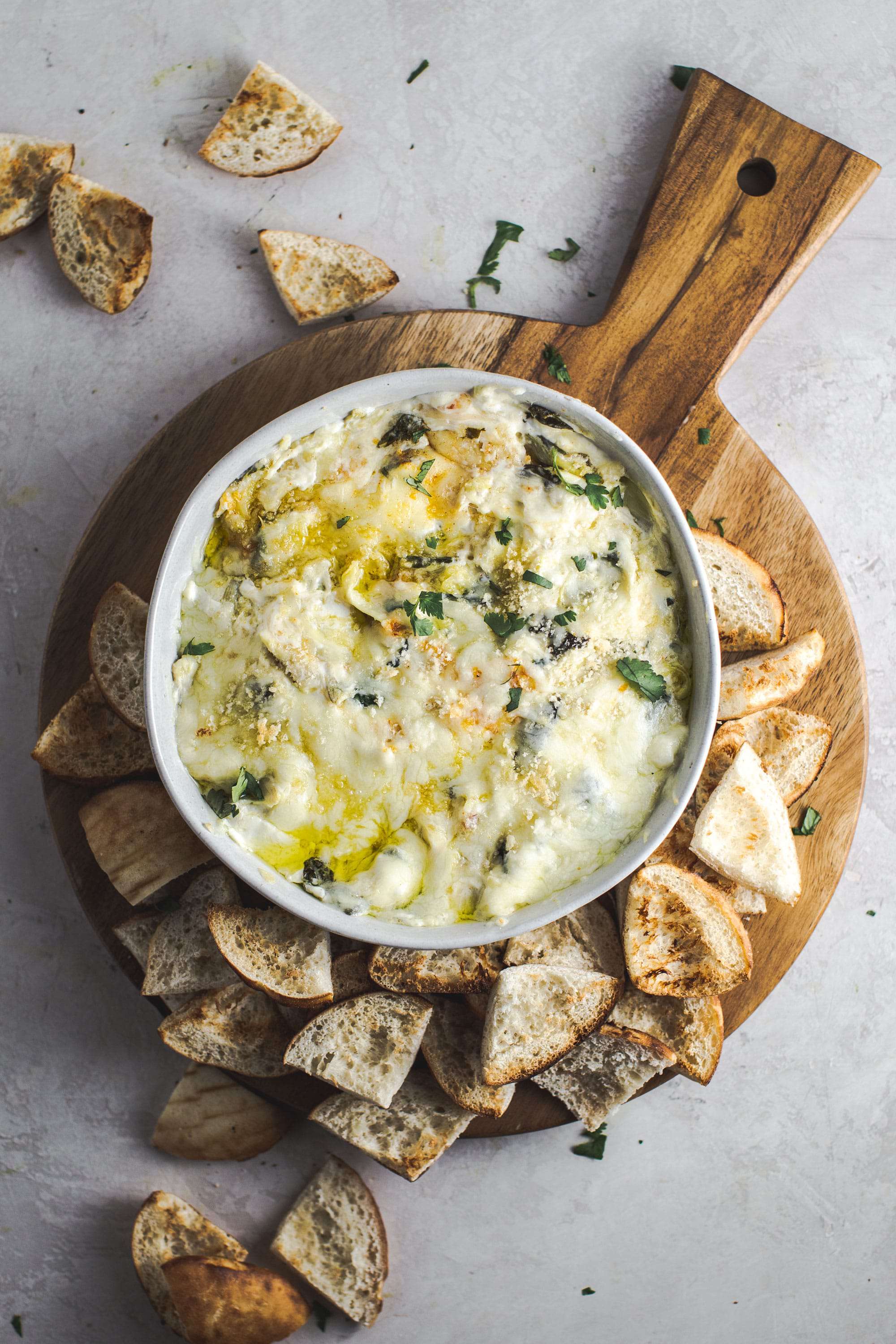 Ingredients
8

ounces

Cream Cheese

softened

1/4

cup

Sour Cream

1/4

cup

Mayonnaise

3

Garlic Cloves

minced

2/3

cup

Shredded Parmesan Cheese

1/2

cup

Shredded Mozzarella Cheese

14

ounces

Canned Quarter Artichoke Hearts

drained

6

ounces

Frozen Spinach

thawed

1/4

cup

Breadcrumbs
Instructions
Preheat the oven to 350 degrees ℉. Coat a small, 1-quart, baking dish with Olive Oil or Cooking Spray.

In a large mixing bowl combine the Cream Cheese, Sour Cream, Mayonnaise, Garlic, Shredded Parmesan, Shredded Mozzarella, and season with salt and pepper. Stir in the Artichoke Hearts and Spinach.

Spread the mixture evenly into the prepared baking dish and sprinkle breadcrumbs on top. Bake for 20 minutes, or until cheese begins to bubble. Serve with either pita chips, tortilla chips, toasted bread, or crisp veggies.
Notes
The dip can be prepared a day in advance and stored in the fridge in an air-tight container. Bring to room temperature and then bake at 325 for 30 minutes to warm.
Nutrition
Serving:
2
tablespoons
|
Calories:
192
kcal
|
Carbohydrates:
5
g
|
Protein:
5
g
|
Fat:
17
g
|
Saturated Fat:
7
g
|
Cholesterol:
33
mg
|
Sodium:
365
mg
|
Potassium:
98
mg
|
Fiber:
1
g
|
Sugar:
1
g
|
Vitamin A:
2351
IU
|
Vitamin C:
8
mg
|
Calcium:
144
mg
|
Iron:
1
mg