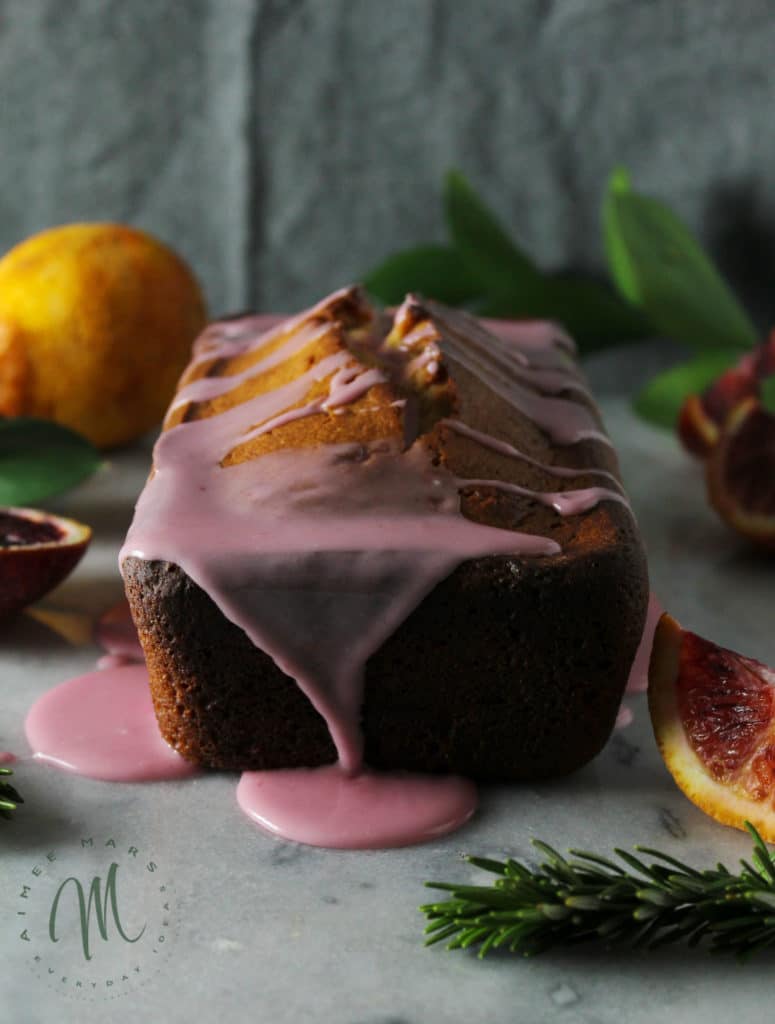 To be perfectly honest this little delicious loaf of rosemary and blood orange magic gave me all kinds of menacing trouble, so much so that I almost named it Rosemary's Baby. True story…
This loaf you see in the pics (the pics which I actually really hate) was born of two, okay maybe three, other failed attempts at similar loaves of bread. It happens, but not to me (or so I like to pretend all my baking turns out flawlessly). So we're going to look at three versions of what NOT to do instead of massive failures. MmmK?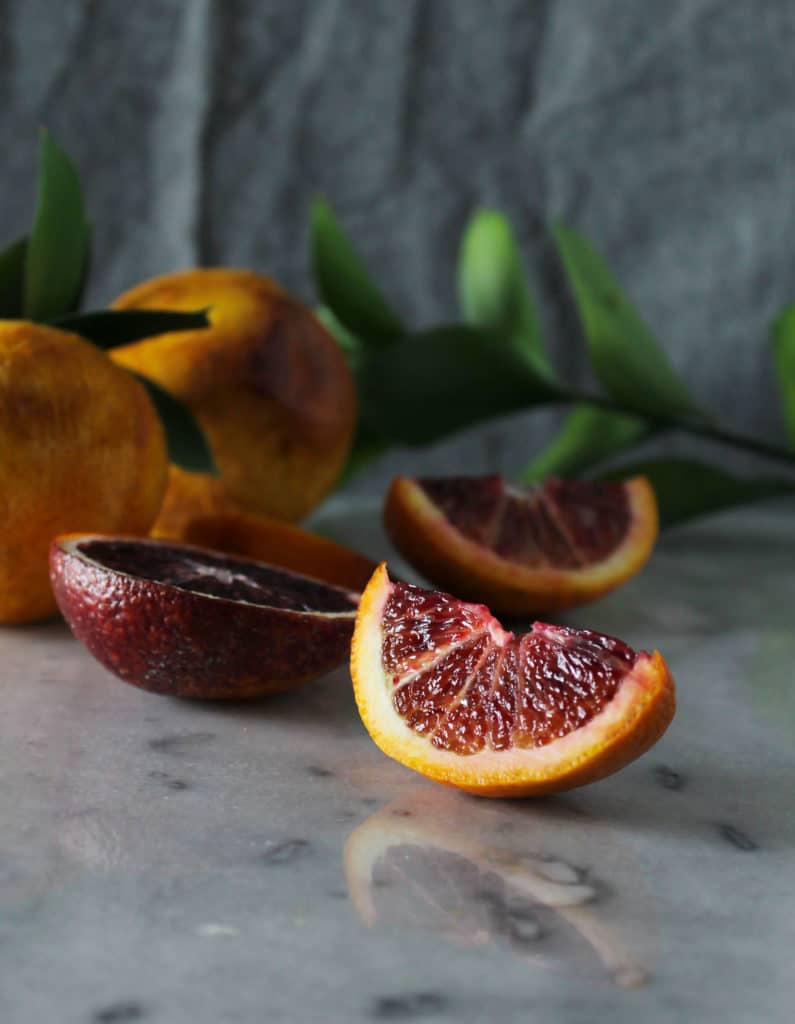 And I'm gonna need you to just kind of ignore the pics okay? I truly hated to waste this recipe though because I didn't like the images.
This bread, I suppose, was worth the trouble, because it tastes outstanding. I guess that's just how life works too, huh? Those things that end up giving us the most trouble, but eventually turn out tend to be some of the best things, er, maybe that makes sense… Enough philosophizing.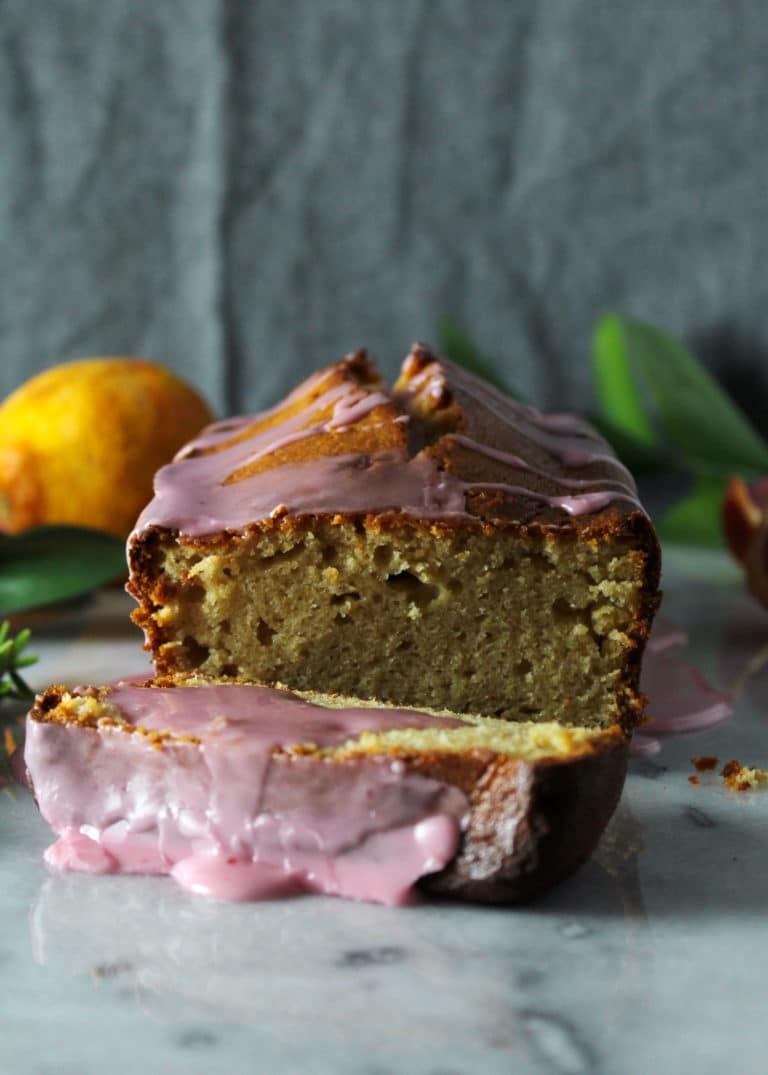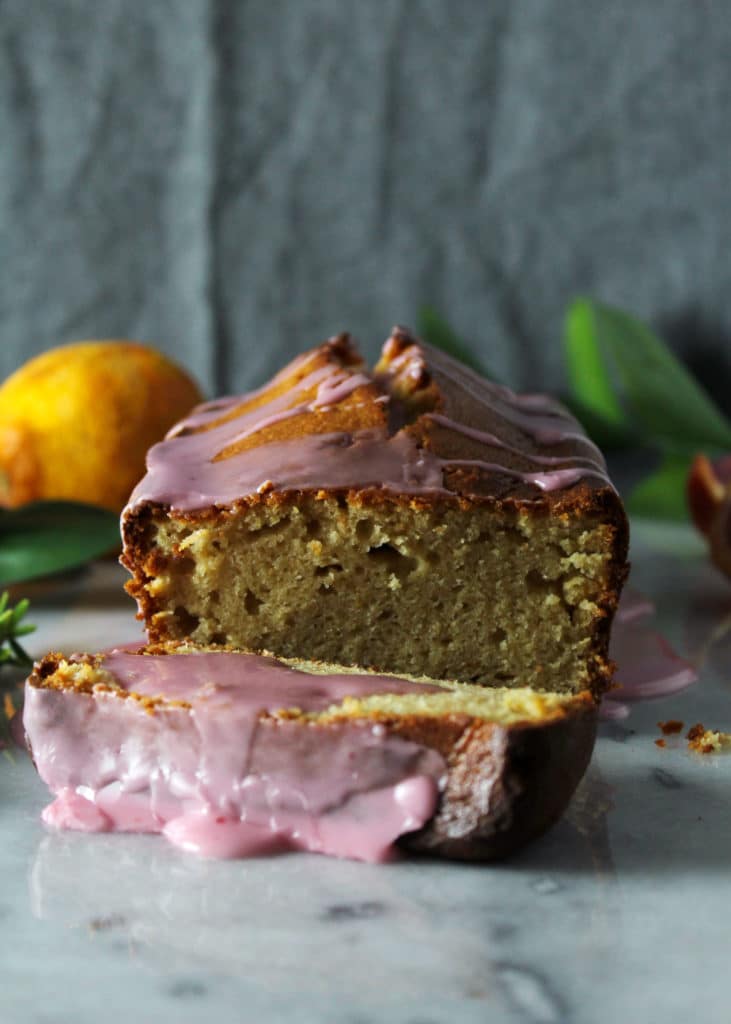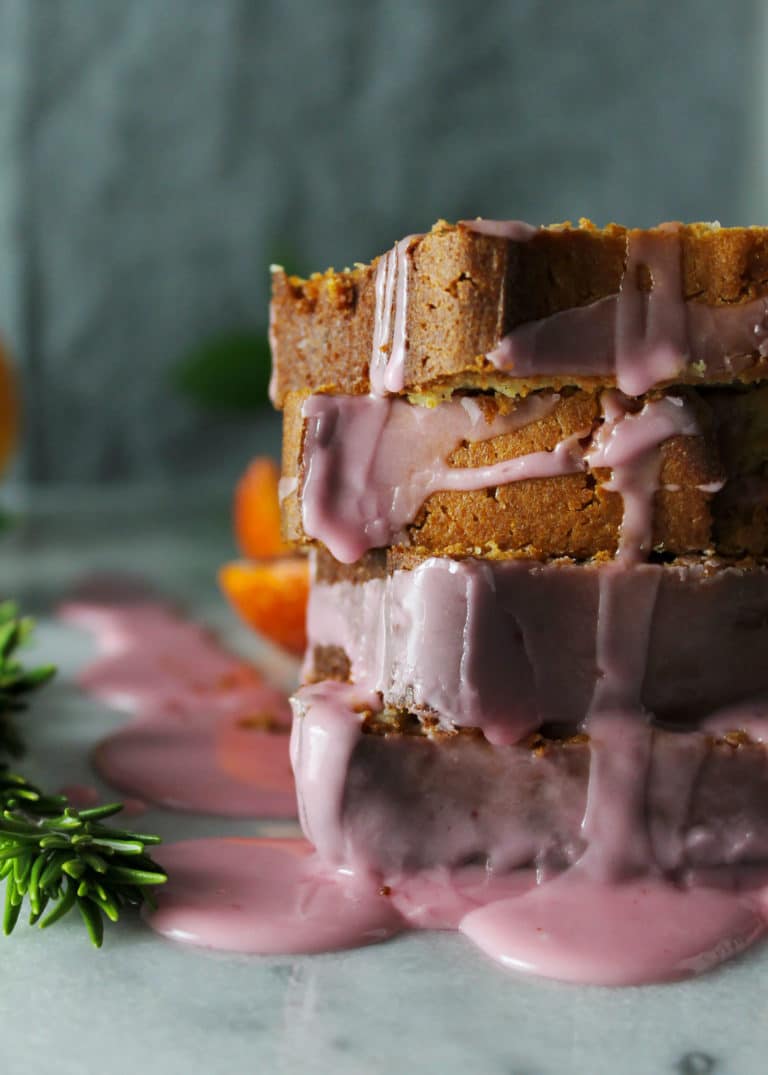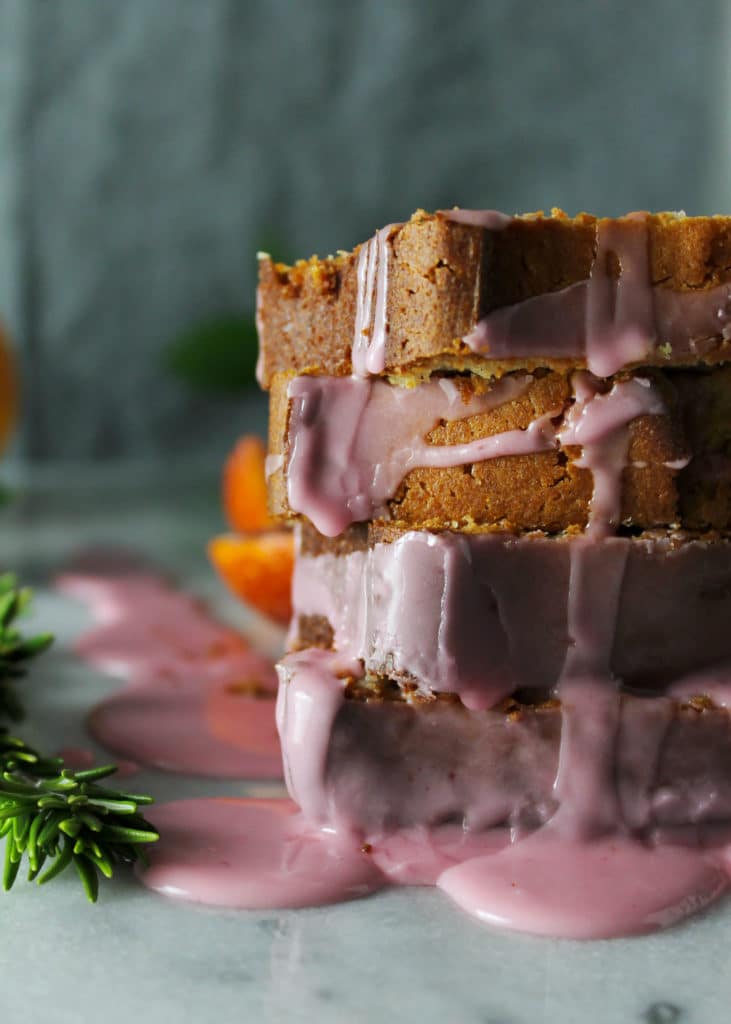 I grew more and more frustrated, with each baking disaster. There was something in the unique sweet taste of the bread that kept me trying again. Then when the pictures turned out awful I was ready to throw in the towel.
After, putting it off and putting it off, I decided I'd share this bread with you anyway and let you make your own decisions about its beauty. After all, beauty is on the inside right (sorry, waaaaay too much caffeine today). This sweet bread truly is delicious and it would be a sin (playing back on that Rosemary's Baby theme again) to not share it, after all, it's spring here and there's something I attribute to quick bread and this season.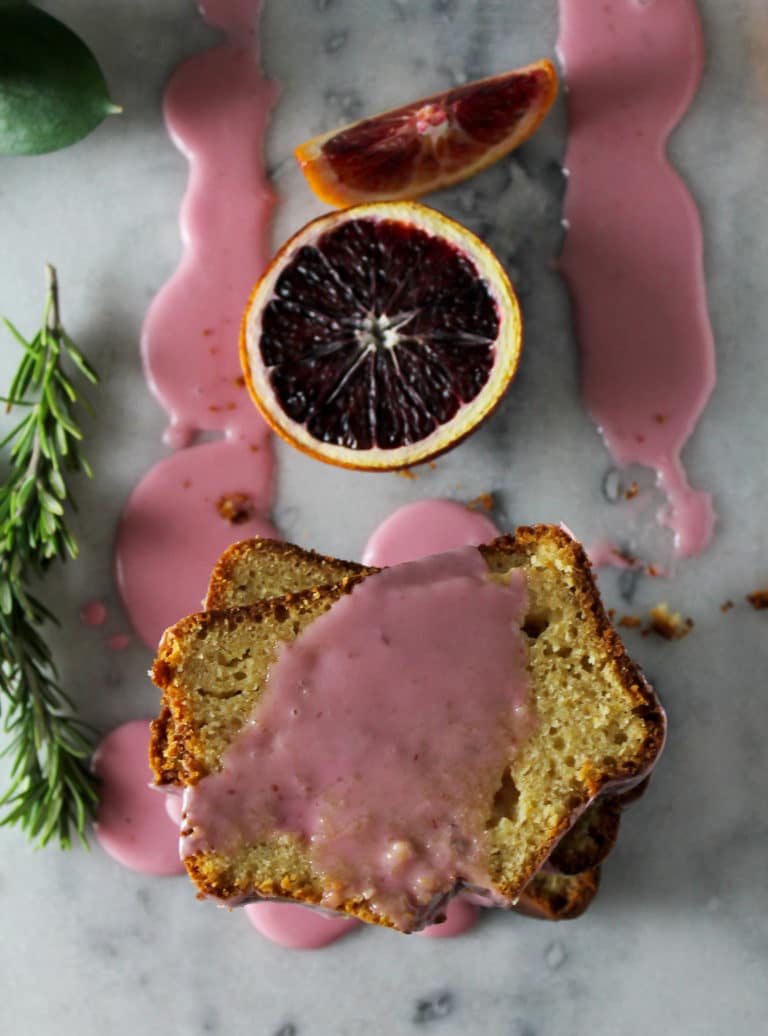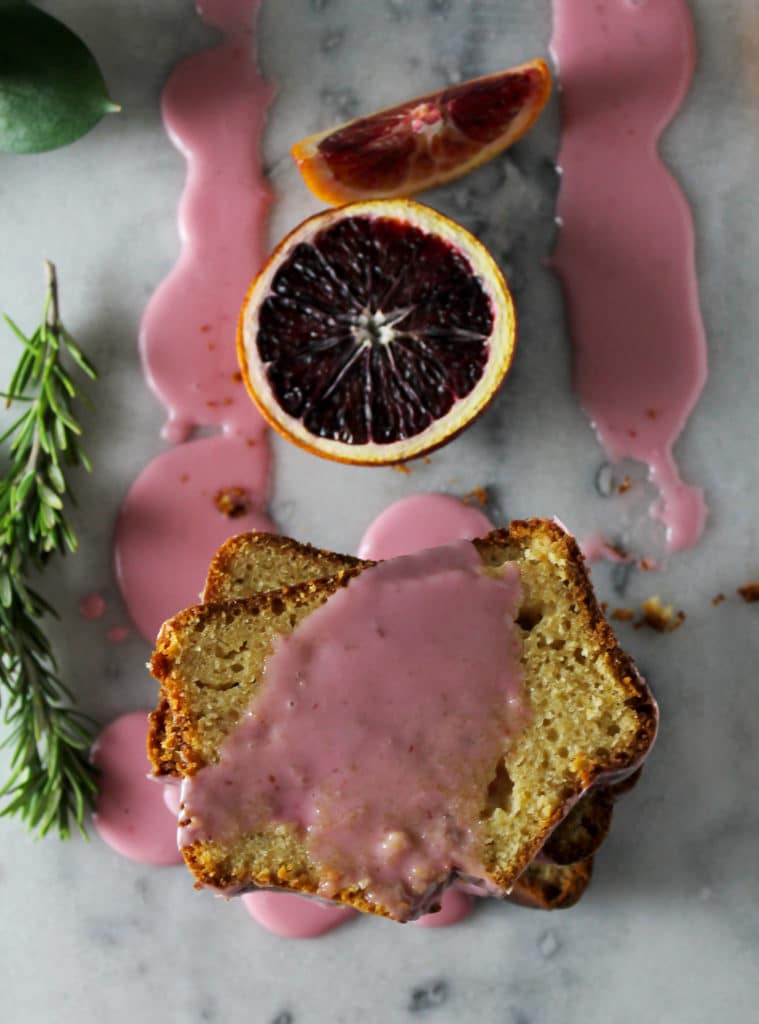 Perhaps, it's due to the farmers market being in full swing, which means hello zucchini bread and don't mind if I do kale and parmesan bread, but also heart-warming meals such as the beef and vegetables you saw last week. So, you're going to have to trust me on this bread and just make it for yourself. If you pour enough of the blood orange glaze on top it pretty much fixes just about any problems in life…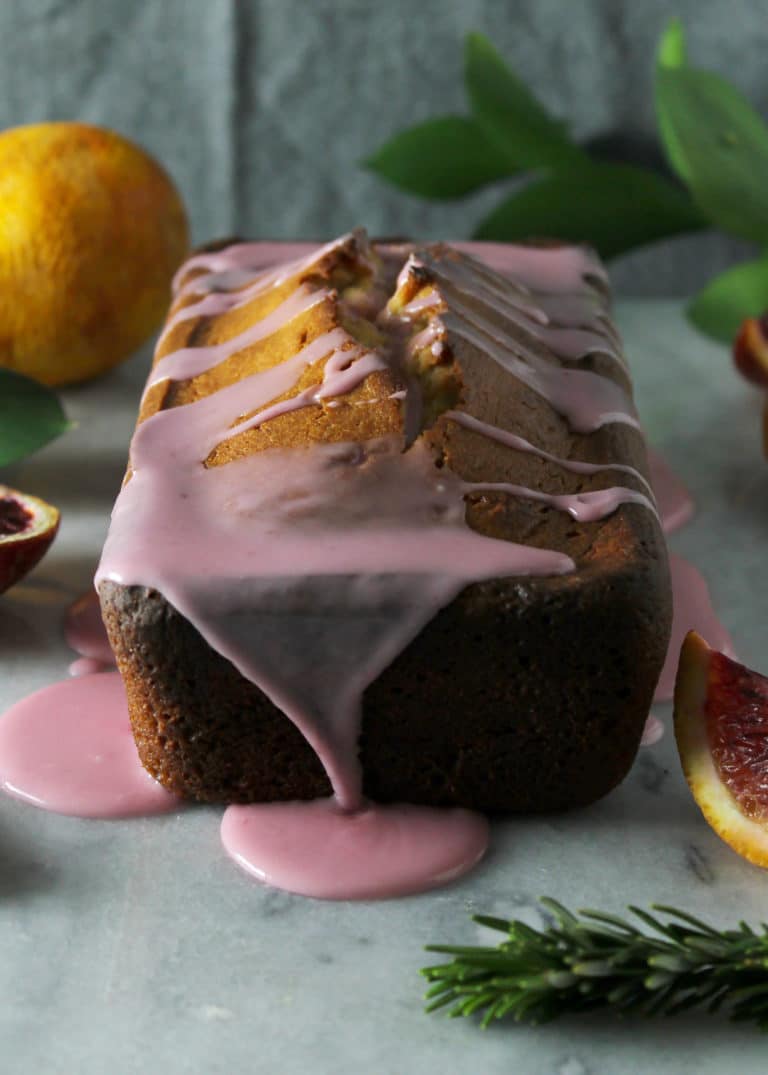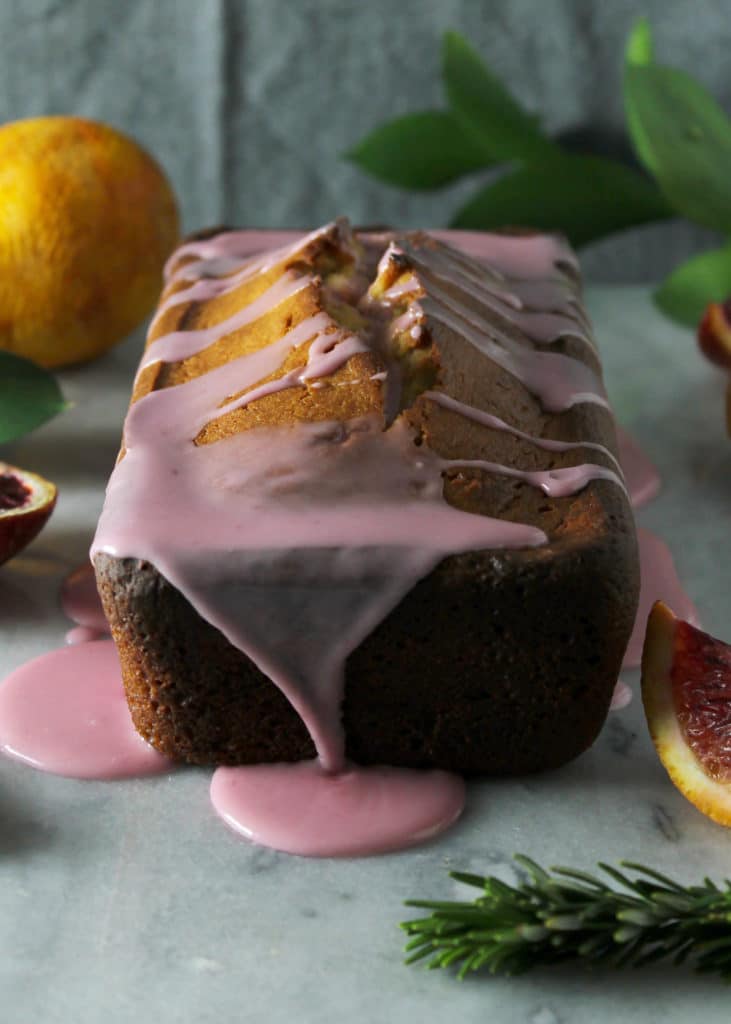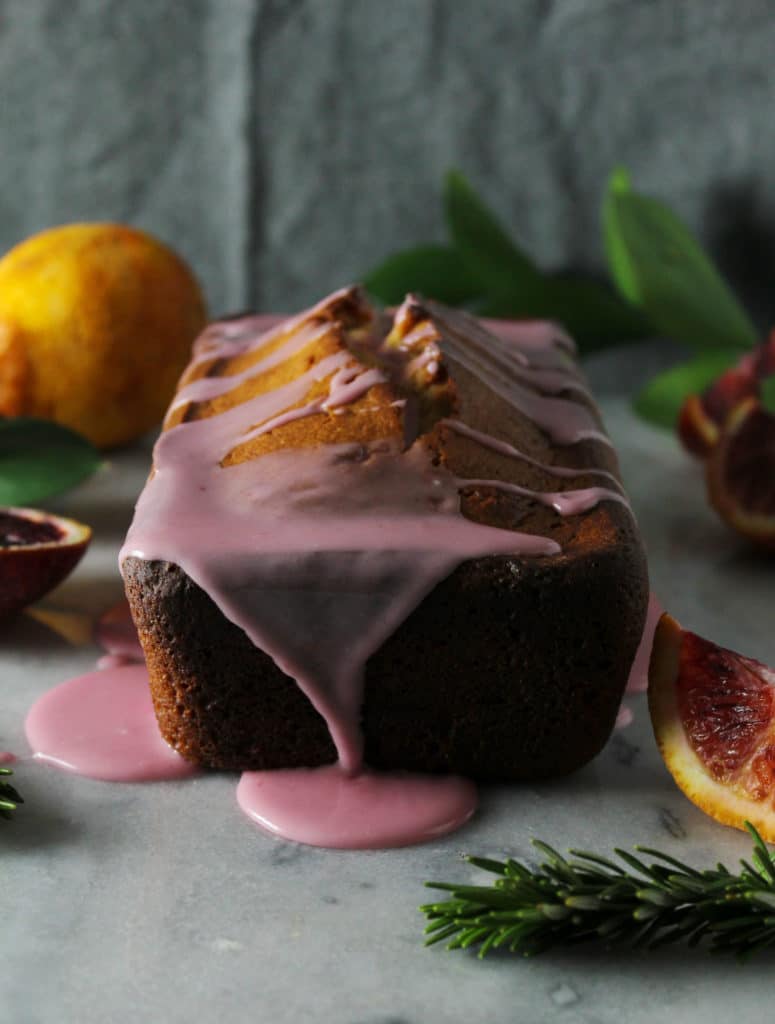 Print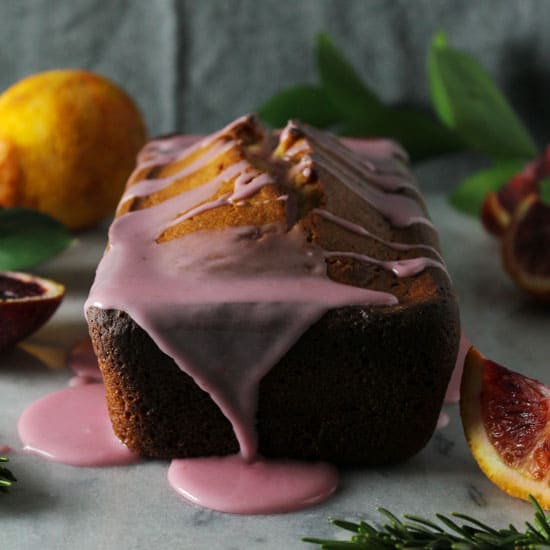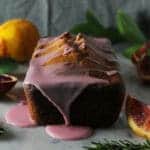 Rosemary Blood Orange Bread
Author:

Prep Time:

20 Mins

Cook Time:

60 Mins

Total Time:

1 hour 20 minutes

Yield:

10

Servings

1

x
---
Description
The Rosemary Blood Orange Bread is a unique combination of citrus and rosemary, which makes for a perfect spring inspired bread.
---
Scale
Ingredients
1 1/2 cup

Whole Wheat Flour

2 teaspoons

Baking Powder

1/2 teaspoon

Salt

2 teaspoons

Fresh Rosemary (very finely chopped)

3

large Eggs

1 cup

plain Yogurt

1 cup

Sugar

1 teaspoon

Almond Extract (or Vanilla Extract)

2

medium Blood Oranges

1/2 cup

Grapeseed Oil (or oil of choice)

1 cup

Powdered Sugar
---
Instructions
Preheat the oven to 350 degrees. Grease a 9 x 9 loaf pan (I used Coconut Oil).
In a small mixing bowl, whisk the Flour, Baking Powder, Salt, and Rosemary together until well combined. In a separate large mixing bowl, combine the Eggs, Yogurt,Sugar, Almond (or Vanilla) Extract and Grapeseed Oil.
Zest one of the Blood Oranges into the wet mixture and stir to combine. Add the dry ingredients to the wet and stir until fully mixed.
Pour the batter into the prepared pan and bake for 60 minutes to 1 hour and 15 mintues, or until a toothpick inserted in the center comes out clean. Remove from oven and let cool sitting on a wire rack for 10 mintues. Then remove from pan and place back on the rack to finish cooling.
Once the bread has completely cooled juice one of the Blood Oranges and mix 2 tablespoons of the juice with the Powdered Sugar. If the mixture is too thick continue adding one tablespoon of juice at a time until desired consistency is reached. If to runny then add more powdered sugar 1 tablespoon at a time.
---