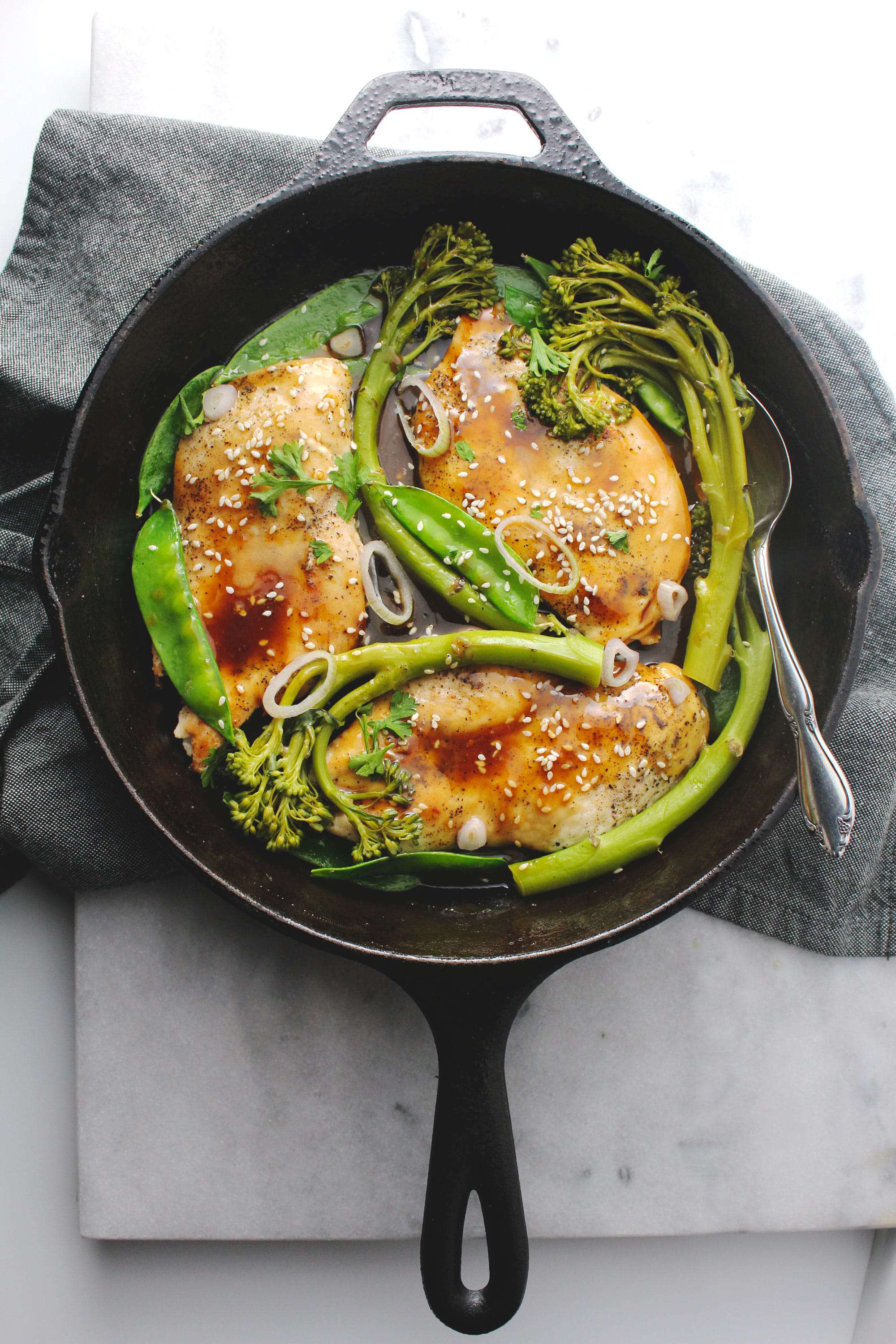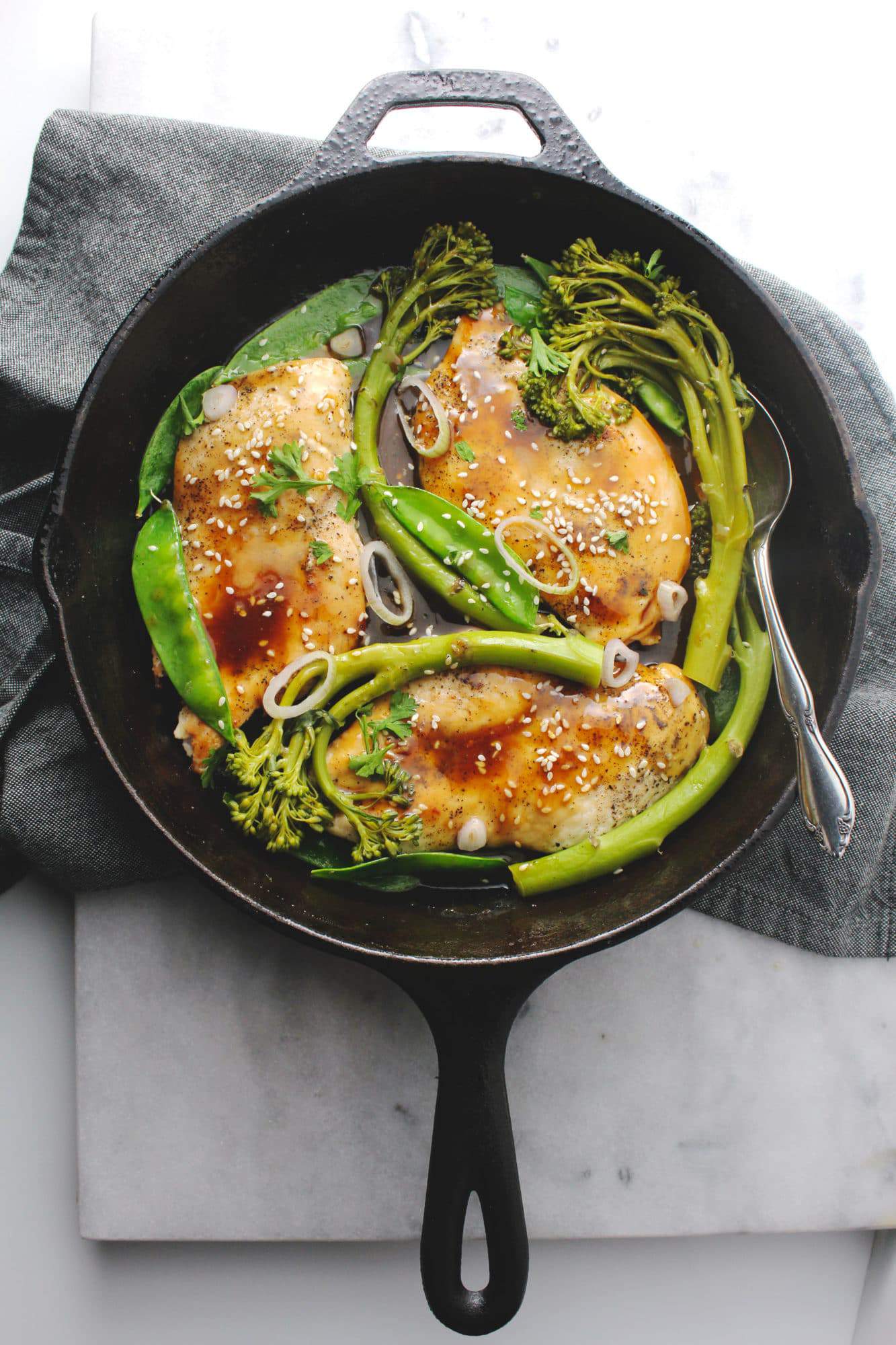 18 minutes friends! 18 Minutes is all it takes to make this delicious sesame honey glazed chicken. You can do almost anything for 18 minutes, right? Well, maybe… When it comes to making dinner during chaos though anything under the 20 min mark is magical.
You know what else is magical? This sesame honey glaze on top of this meal. M-A-G-I-C-A-L! The flavor is just a hint of sesame and honey married together and with the addition of the broth base, the chicken is extra juicy.
Once I tell you this meal is pretty much the perfect picture of healthy then your world might really be rocked.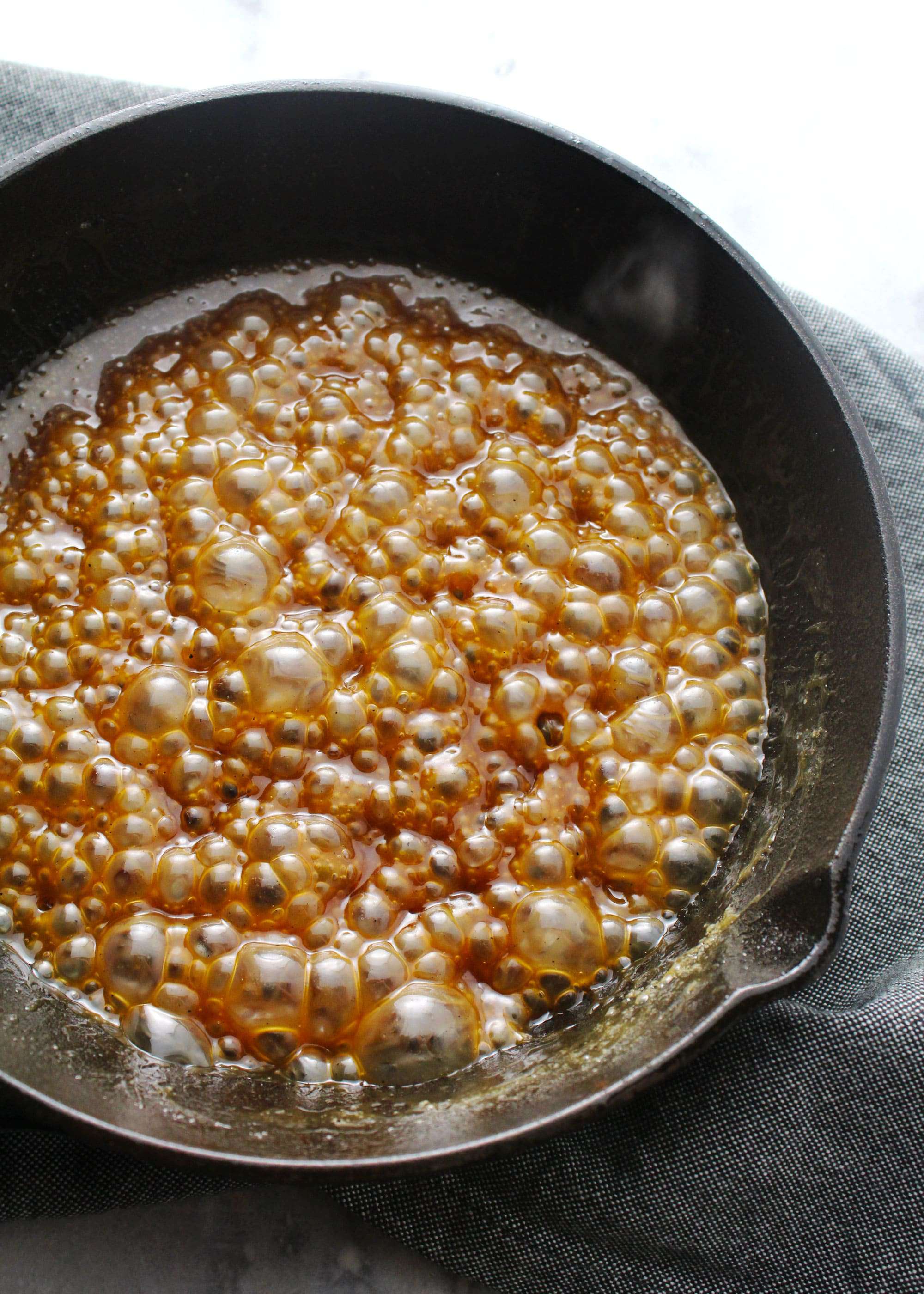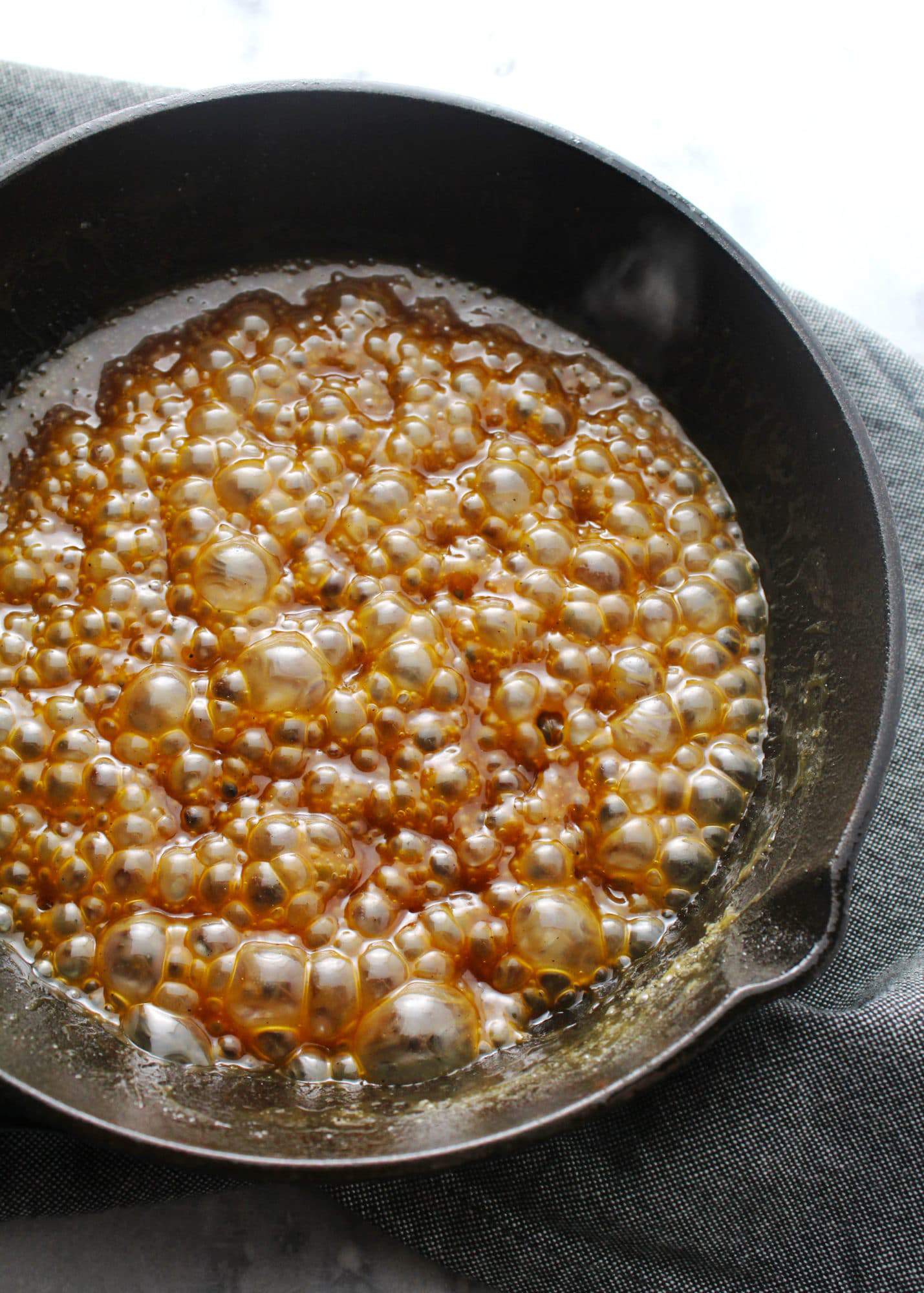 I truly love trying new meals and have purchased cookbooks and food magazines filled with more recipes than I could ever make in a lifetime (although I might try), but often, and I do mean often, I need a seriously easy dinner to prepare.
This so-called easy dinner I've been dreaming of needed to be many things in one including but not limited to healthy, quick, and cheap.
Insert Sesame Honey Chicken.
Easy ✔️.
Healthy ✔️.
Quick ✔️.
Lastly, cheap. ✔️✔️ This might be the perfect dinner friends!
This might be the perfect dinner friends!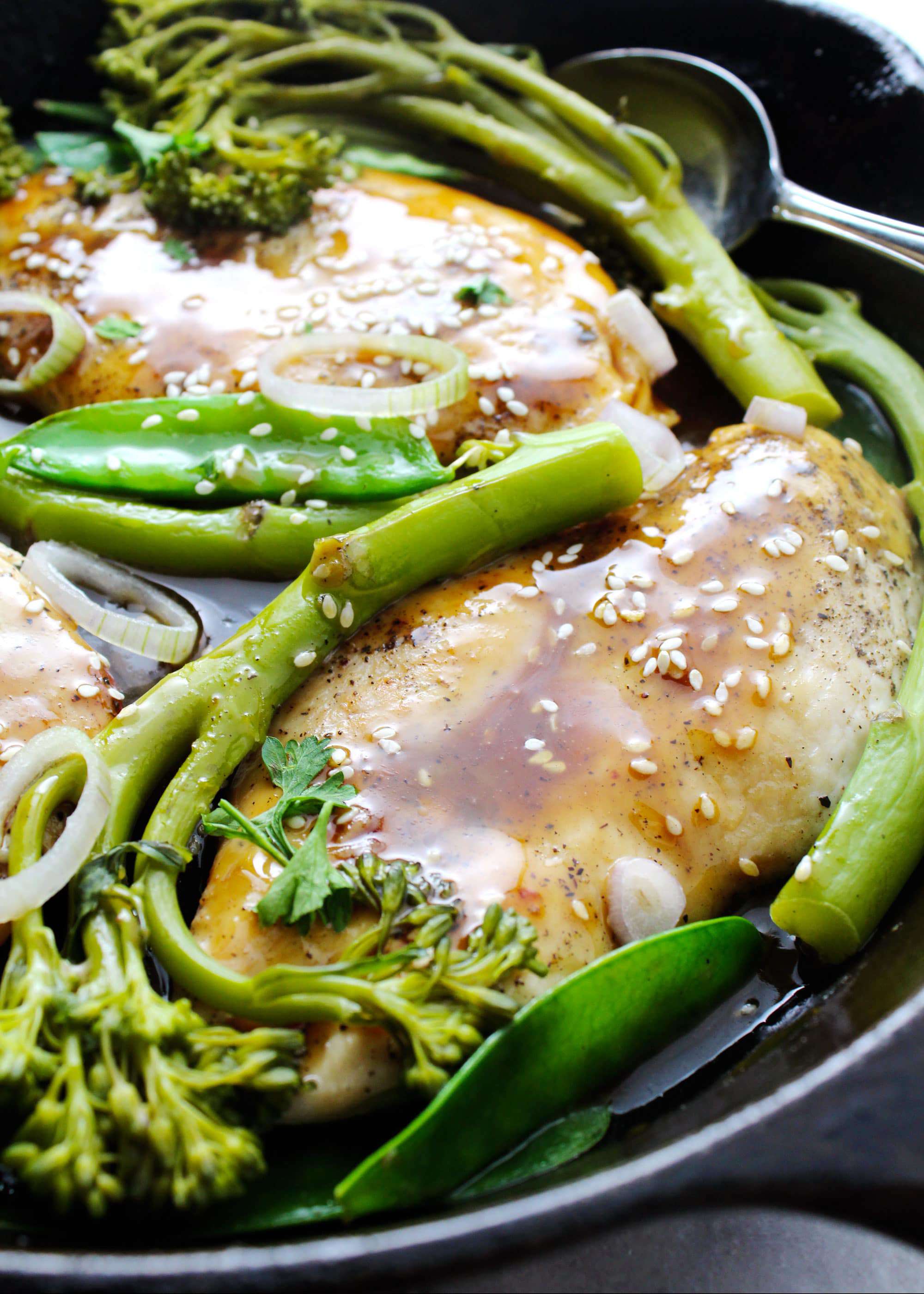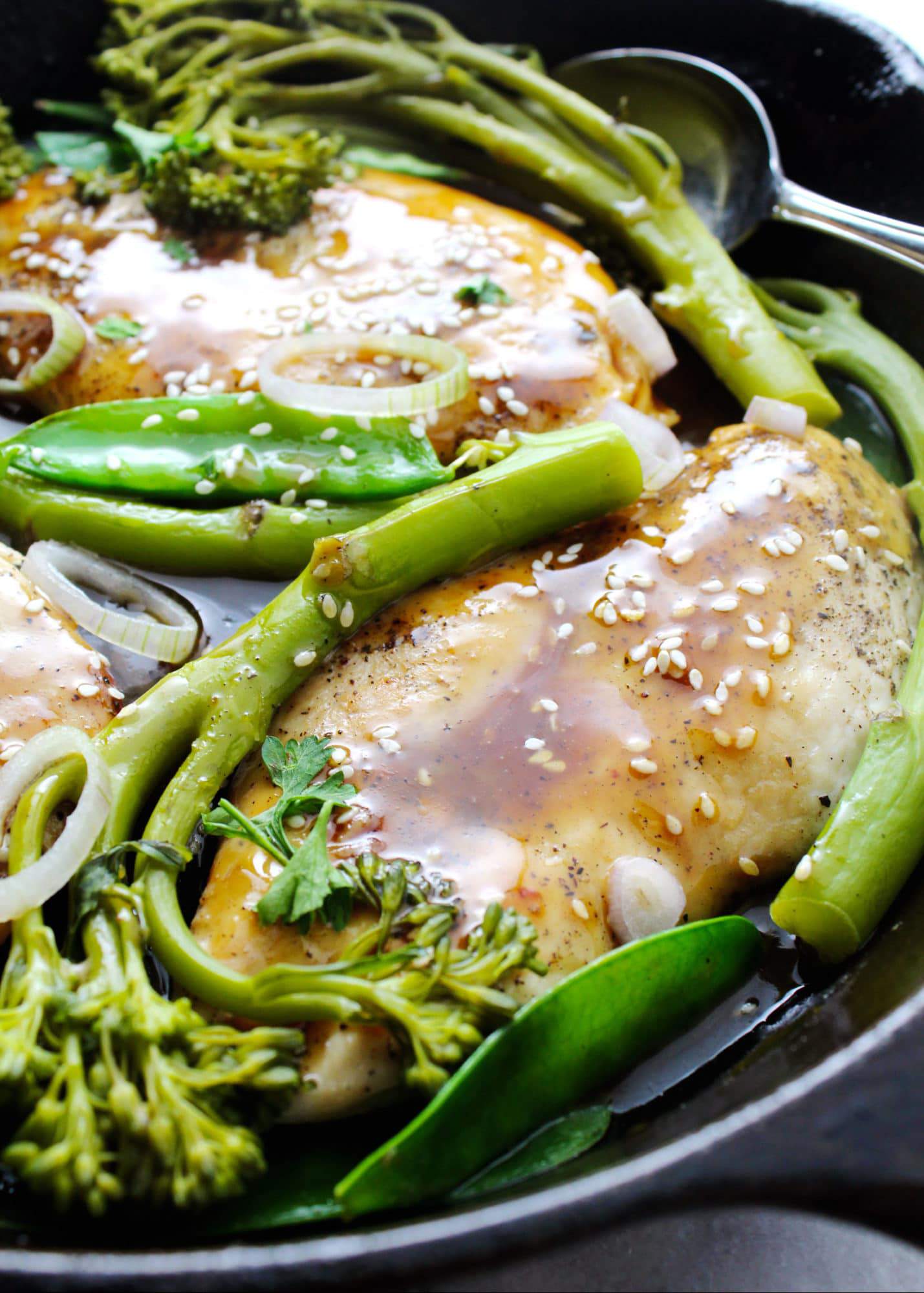 Really, there's nothing new or fancy going on in this dish, and perhaps that's the brilliance of it all because when I made it I really didn't know how my kids (or husband), the most critical taste testers obviously, would respond.
I then watched with that weird crazed smile I get on my face where I'm trying to send out positive eating vibes (like, "please for the love eat some just some of this meal"), but look totally chill at the same time (as not to scare them off and require more years of future therapy). THEY ATE IT! They ate it and asked for more! What the what?!?
Did I mention this is the perfect dinner?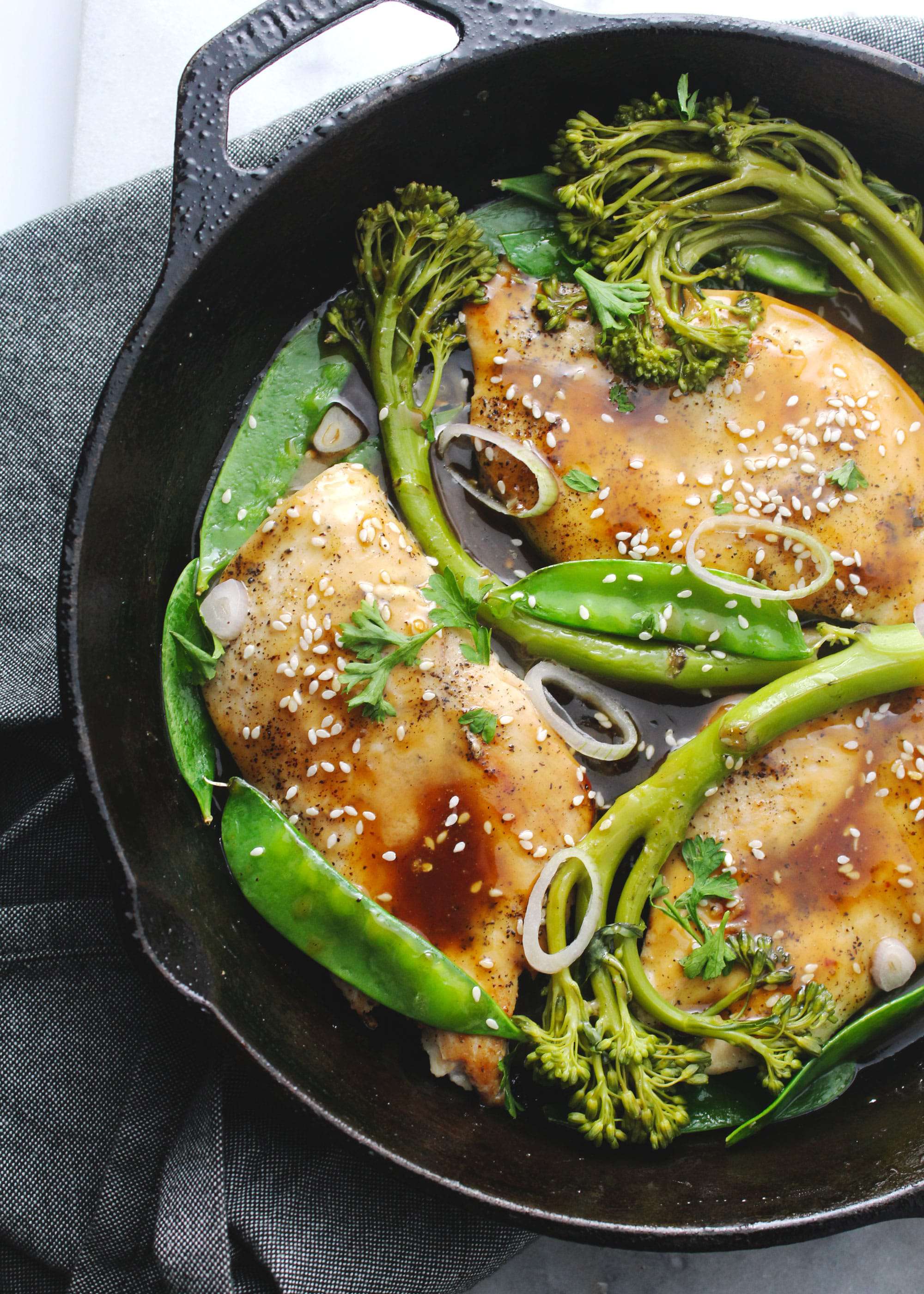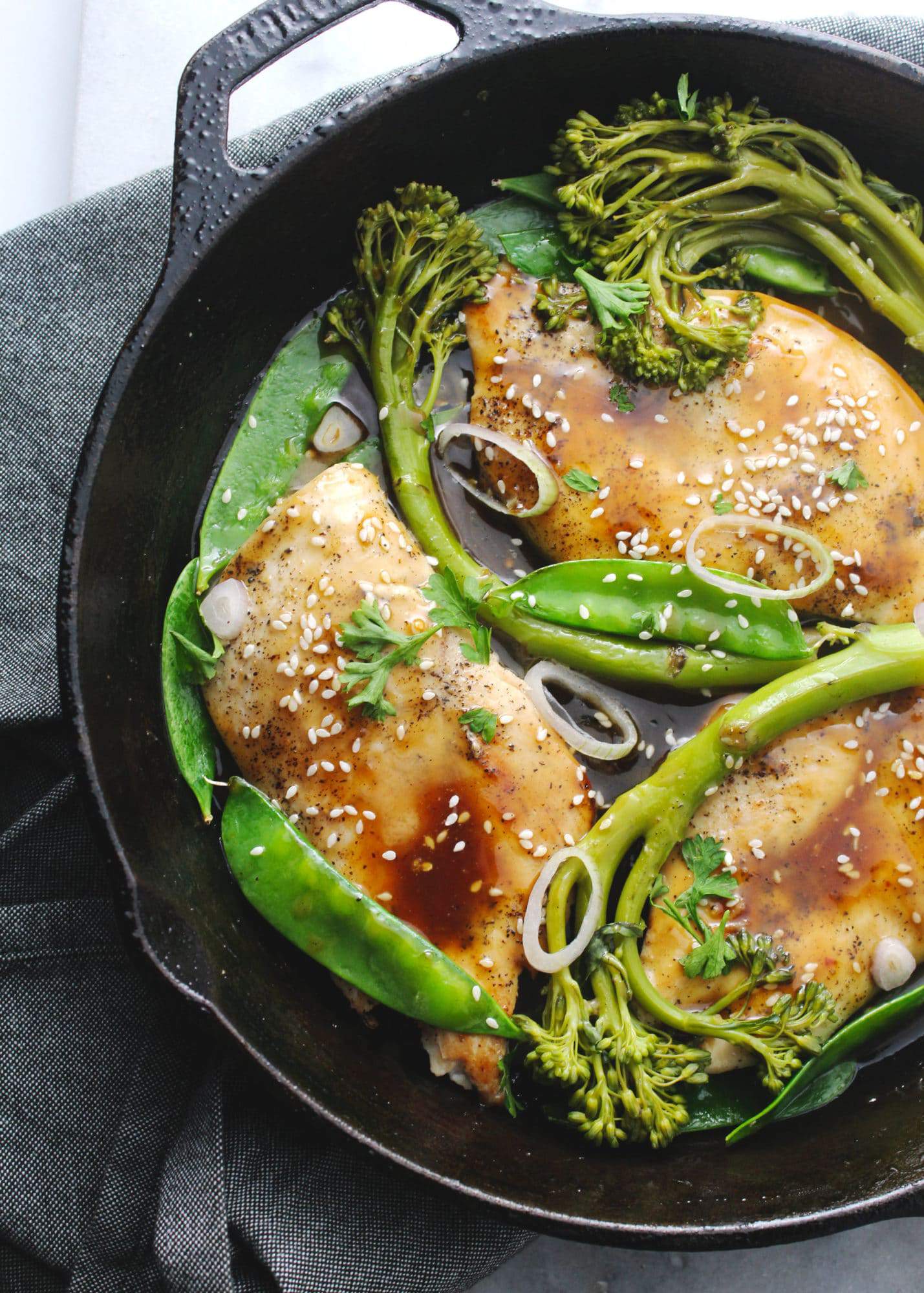 Let's go back to the magical powers of the sesame honey sauce just for a bit though because part of the magic is the versatile glaze. It's not just limited to chicken. It would work amazingly well over salmon or even beef (think beef and broccoli) and still remains just as easy of a dinner. So there you have not 1 but 3 perfect dinners!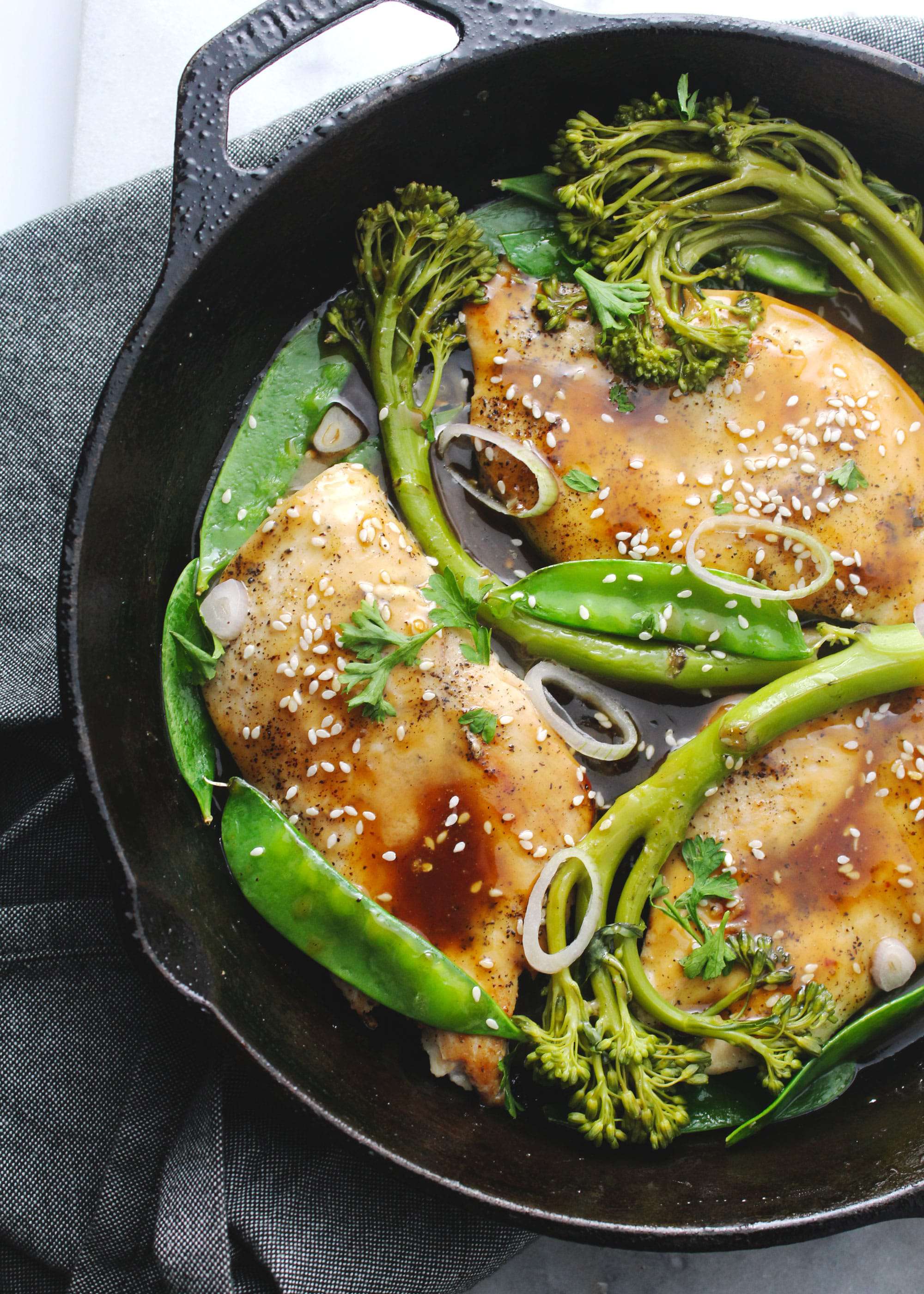 Ingredients
6

tablespoons

Chicken Broth

1/3

cup

Honey

2

tablespoons

Sesame Oil

divided

2

tablespoons

Dijon Mustard

4

Boneless, Skinless, Thin-Cut Chicken Breast

1

Shallot

sliced

2

teaspoons

Sesame Seeds

4

spears

Broccolini
Instructions
Combined the chicken broth, honey, 1 tablespoon of sesame oil, and dijon mustard in a small saucepan over medium-high heat stirring continuously until boiling. Reduce heat; cook 10 minutes more or until the mixture bubbles, turns a deep golden brown, and has a syrupy consistency (not much more than 10 minutes).

Heat a large non-stick skillet over medium-high heat. Add the remaining 1 tablespoon of sesame oil to the pan.

Season chicken with salt and pepper and add to the pan along with the shallot; cook 6 minutes on each side or until the temperature reaches 160ºF. Pour the honey glaze over the chicken.

Steam the broccolini in about 1-inch of water using a medium-sized saucepan; cook for about 7 to 10 minutes, drain and transfer to skillet with chicken. Toss to coat with glaze and sprinkle with sesame seeds.
Nutrition
Serving:
1
Serving
|
Calories:
300
kcal
|
Carbohydrates:
27
g
|
Protein:
25
g
|
Fat:
11
g
|
Saturated Fat:
2
g
|
Trans Fat:
1
g
|
Cholesterol:
72
mg
|
Sodium:
308
mg
|
Potassium:
556
mg
|
Fiber:
1
g
|
Sugar:
24
g
|
Vitamin A:
177
IU
|
Vitamin C:
23
mg
|
Calcium:
35
mg
|
Iron:
1
mg