Get summer right with this messy and delicious S'mores Pie topped with a fluffy Marshmallow Meringue all inside a graham cracker crust.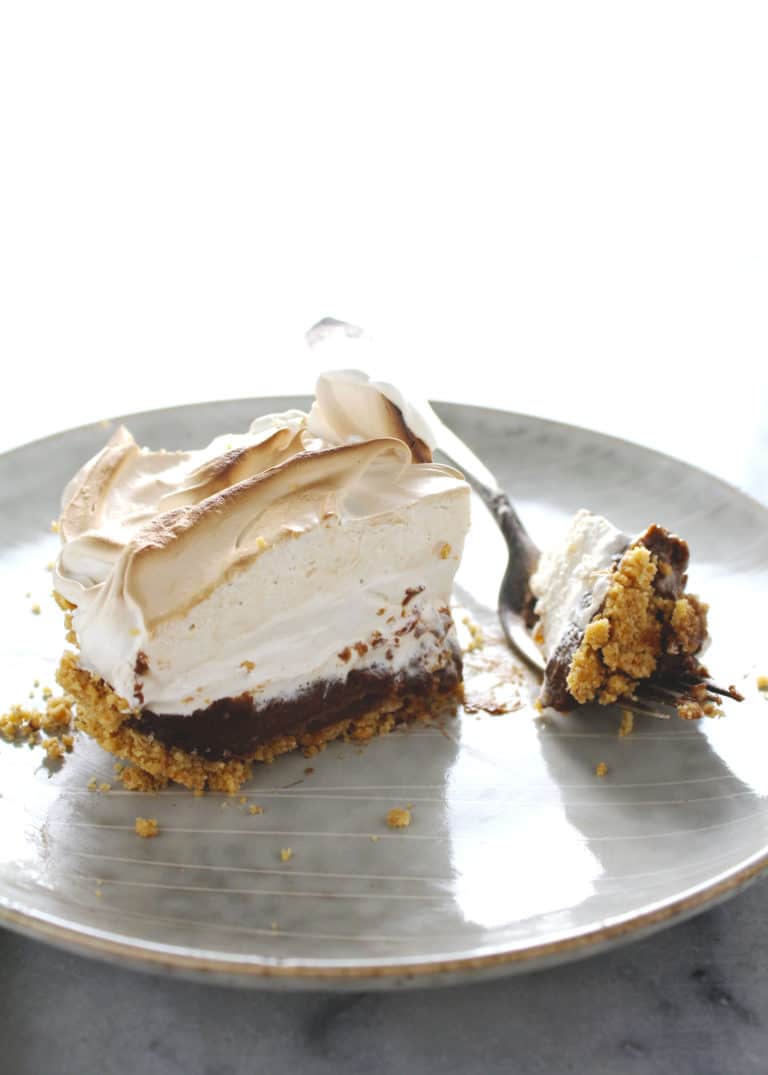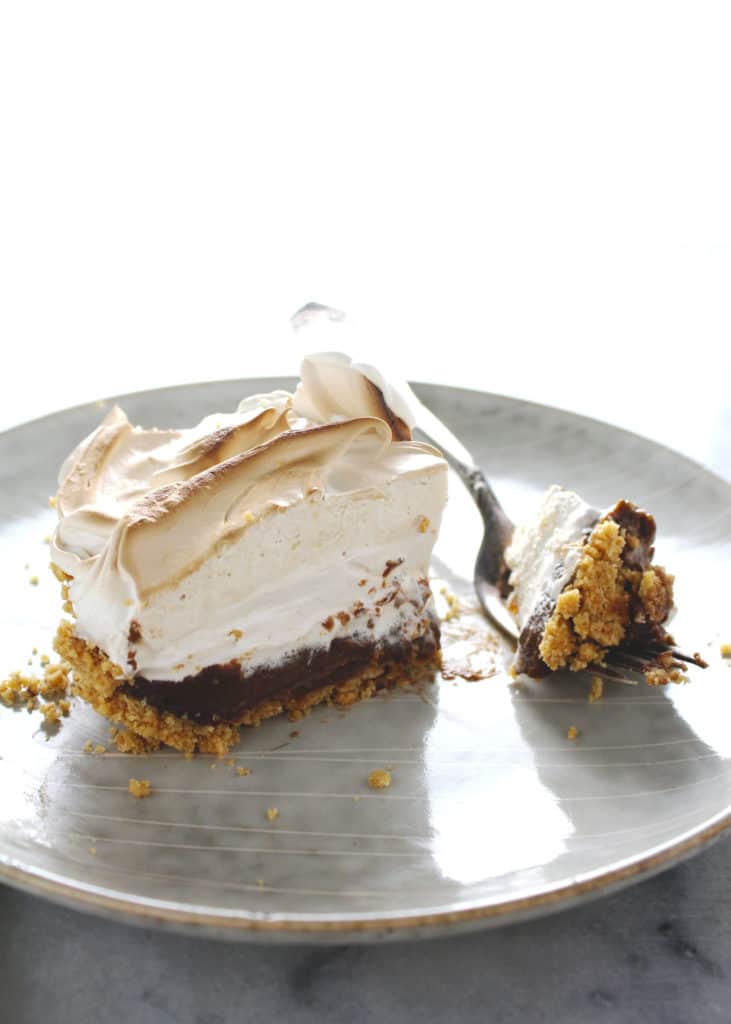 S'mores = A Big Delicious Mess
Therefore…
S'mores Pie = An even bigger delicious marshmallow chocolatey mess
And that friends is how life, er s'mores rather, should be lived, because what is an s'more without melty marshmallows oozing on top of chocolate?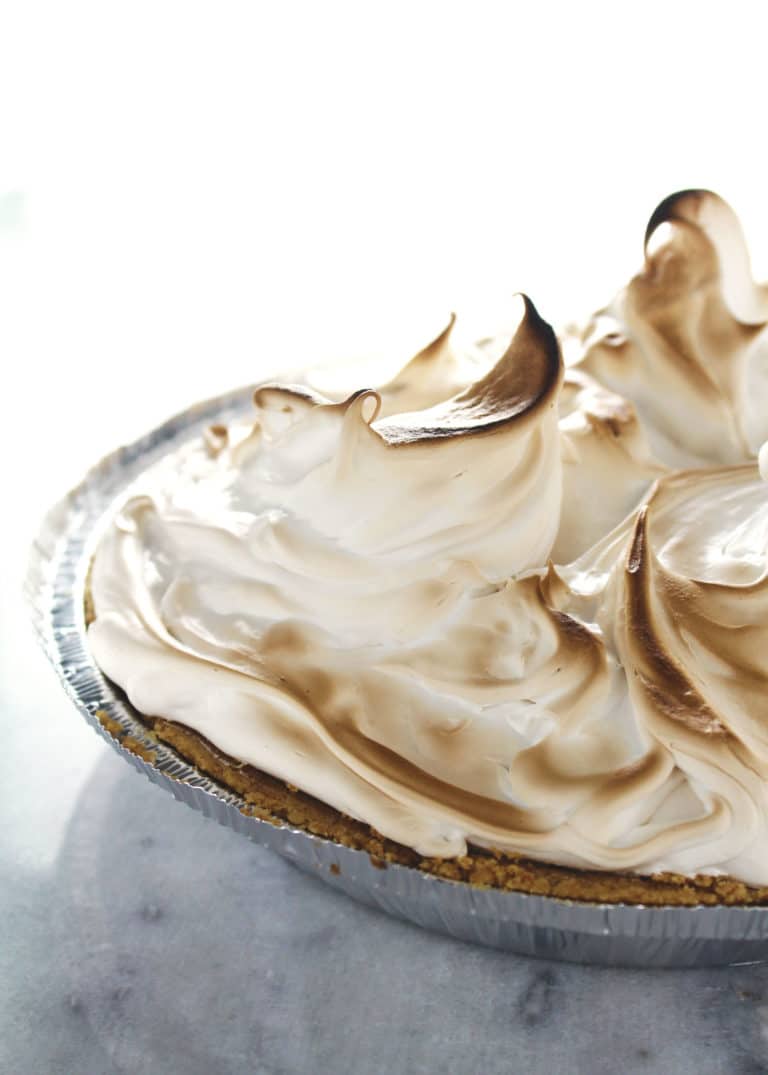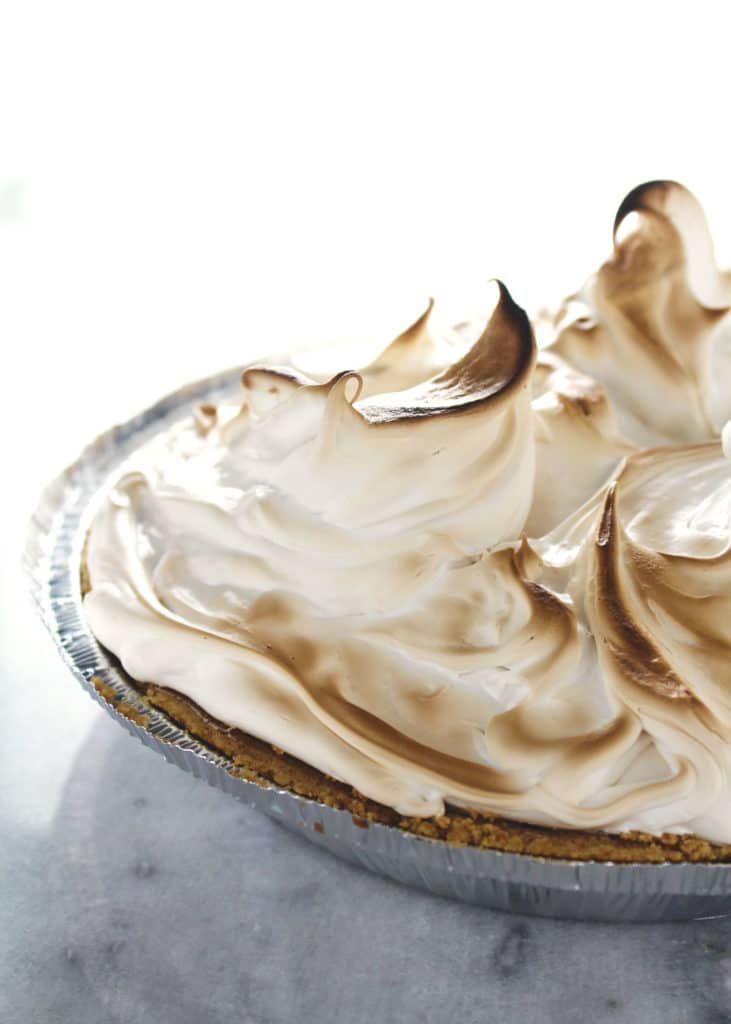 No matter how you slice this pie it's gonna be messy, so messy in fact I almost didn't share the recipe because I thought the pics were too, well, messy. I realized though how much I need this recipe in my life and figured it would be a sin not to share it with you.
Life is messy right…?
And before it gets too deep I'm gonna stop right there because it's summer and we're keeping summer light. We're gonna keep it about as light and fluffy as this marshmallow topping!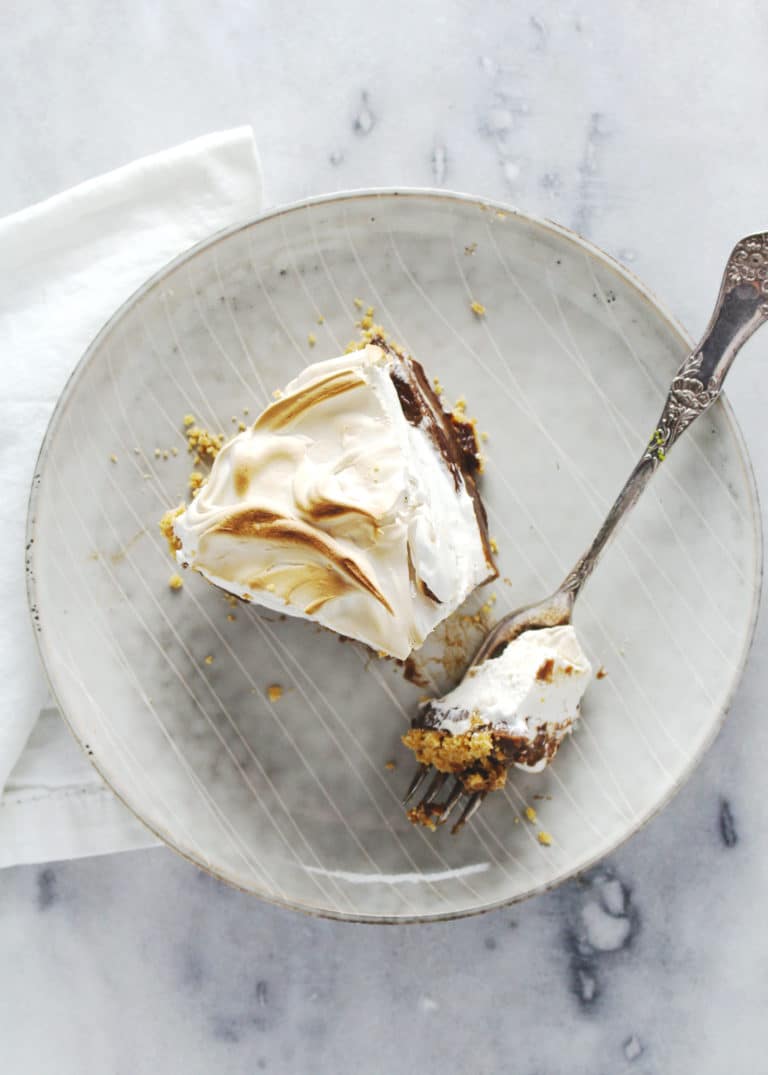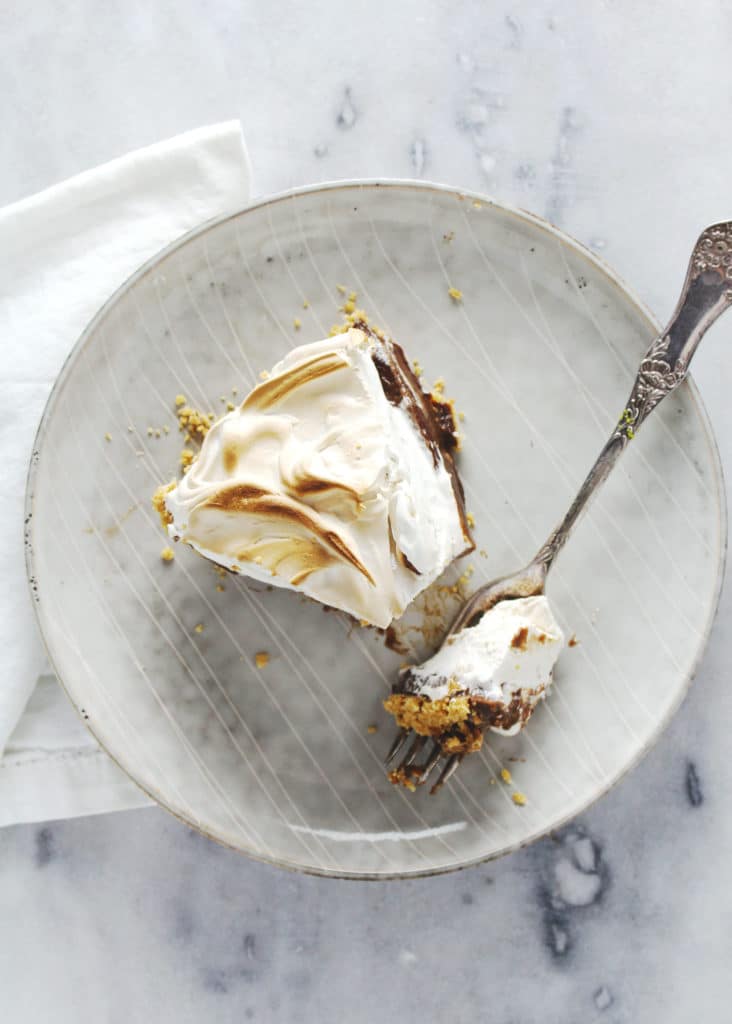 We're talking mile-high marshmallow topping that is all atop a simple chocolate merengue situated perfectly in a graham cracker crust, a store bought crust no less (because, hey it's summer and we're also gonna be a little lazy!). That's all the goodness of this pie in a nutshell, or a graham cracker crust pie shell if you will.
We've had a bit of a crazy summer travel schedule (Jackson Hole > Nashville > Alabama > and soon to be New York), which all ended up falling close together, so what should have been R&R turned into quite the opposite and involved me spending at least a week after each trip getting me and the rest of the family back on schedule. We are now officially soaking up the sun!
This S'more Pie is one way we've achieved summer bliss so if that's your goal, and it it's not we should discuss that elsewhere, then you should make this pie too and be messy like me.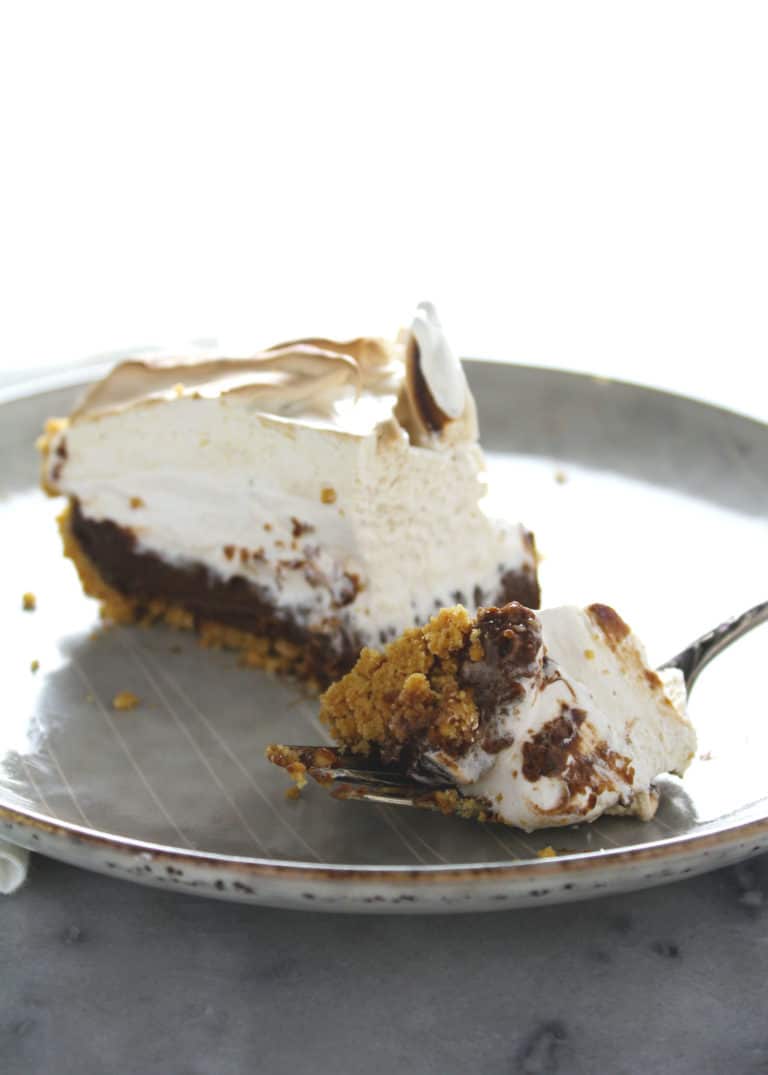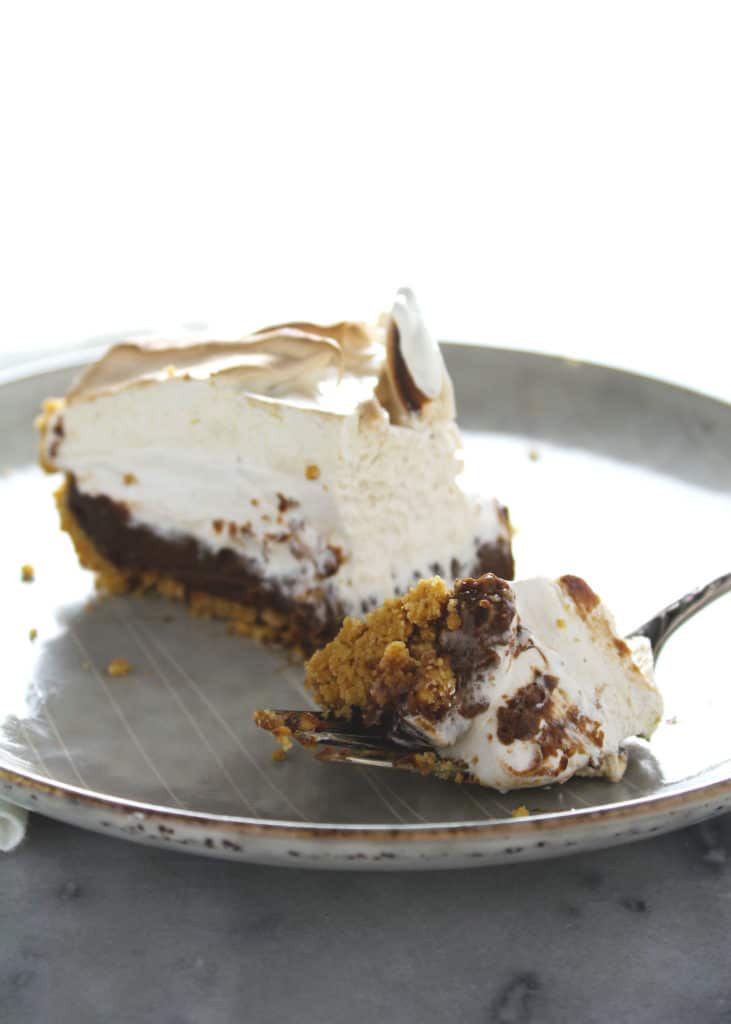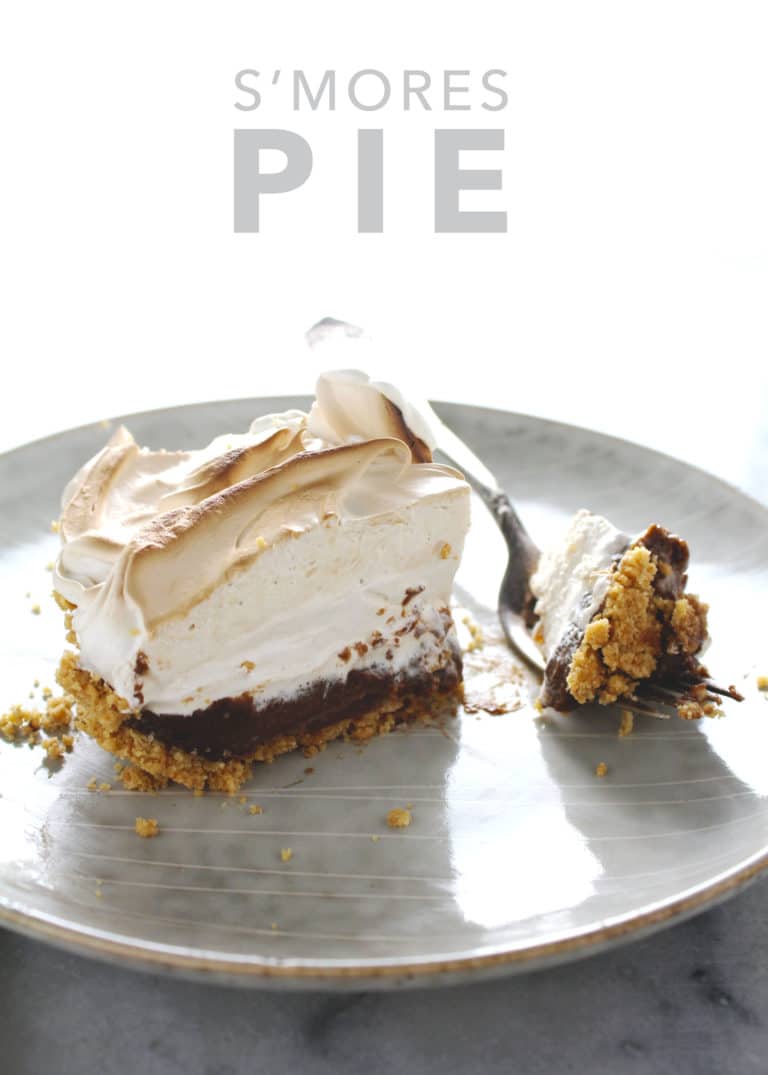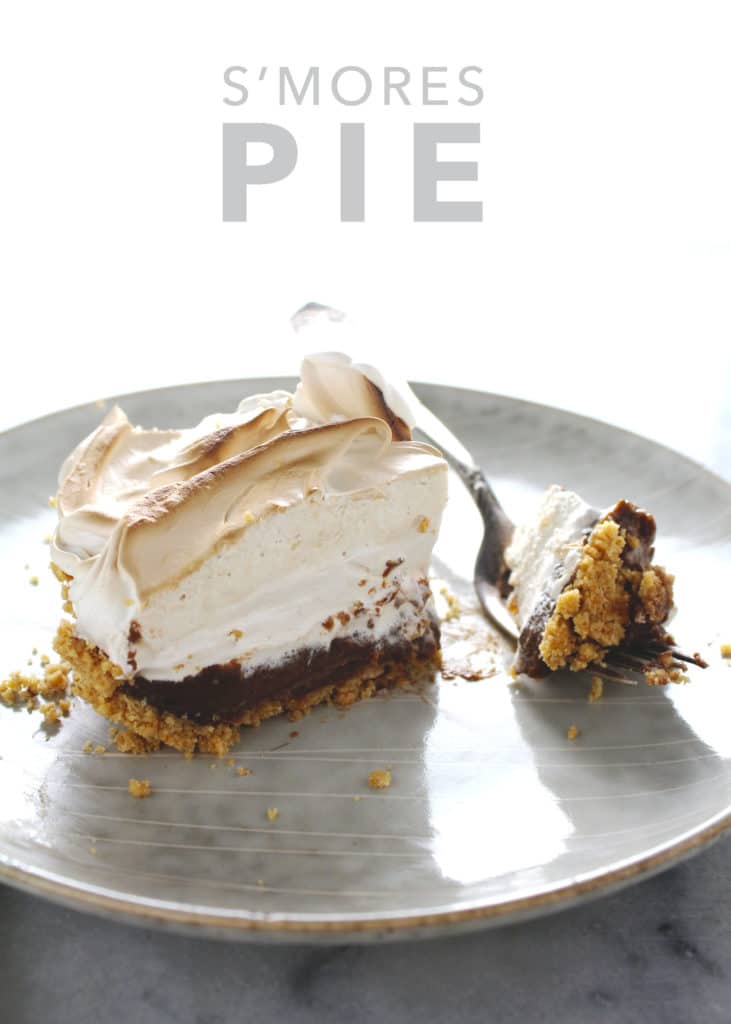 Print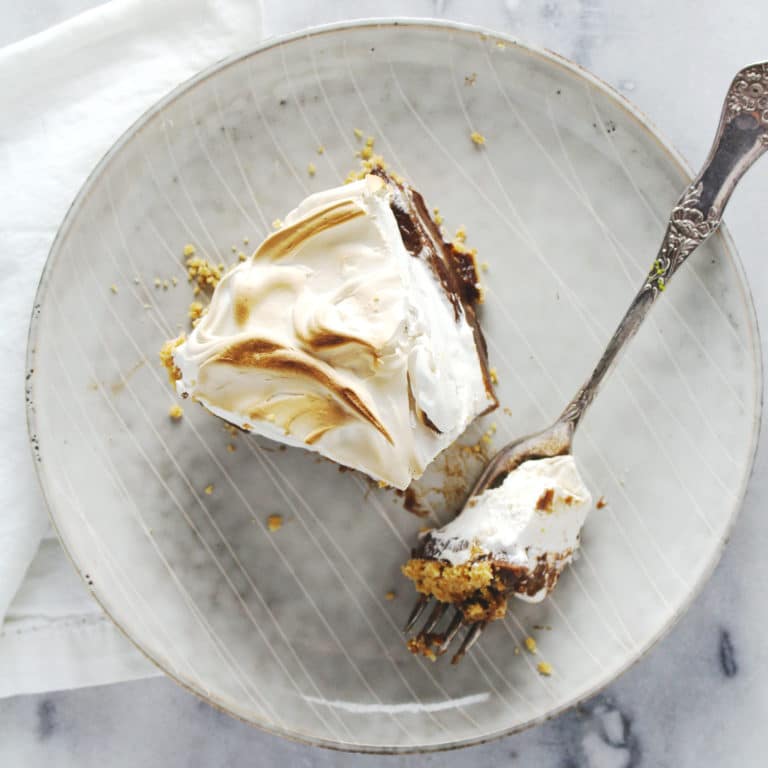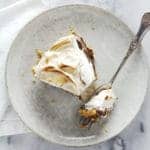 S'mores Pie
Author:

Prep Time:

30 Mins

Cook Time:

0 Mins

Total Time:

30 minutes

Yield:

10

Slices

1

x
---
Description
Get summer right with this messy and delicious S'mores Pie topped with a fluffy Marshmallow Meringue all inside a graham cracker crust.
---
Chocolate Pie
1

9-inch Graham Cracker Pie Crust

1 cup

Sugar

3 tablespoons

Unsweetened Cocoa Powder

2 tablespoons

All Purpose Flour

1 tablespoon

cornstarch

1

can Evaporated Whole Milk

3

large Eggs (separated (save the whites for the meringue))

3 tablespoons

Unsalted Butter (cut into small pieces)

1 teaspoon

Pure Vanilla Extract
Marshmallow Meringue
2

large Egg Whites (discard the last

2

egg yolks)

1 1/2 cups

Sugar
---
Instructions
Chocolate Piete Pie
Place a fine-mesh sieve over a medium sized bowl; set aside. In a medium saucepan (not over heat), whisk together 2/3 cup Sugar, Cocoa Powder, Flour, and Cornstarch. Gradually whisk in the Evaporated Milk. Then whisk in the Egg Yolks.
Place pan over medium heat; whisking constantly, cook until the mixture bubbles, about 5 minutes. Reduce heat to low; continuing to whisk constatnly, cook 1 additional minute.
Pour the mixture through the sieve and into the medium bowl. Stir in Butter and Vanilla. Pour the filling into the Pie Crust; cover the surface directly with plastic wrap. Chill in the fridge at least 2 hours and up to 1 day.
Marshmallow Meringue
Using the double boiler again or a bowl placed over simmering water heat the 5 large Egg Whites and Sugar. Bring the mixture to 160 degrees F while continuously whisking.
Transfer the mixture to an electric mixer, fitted with the whisk attachment. Beat on medium high speed until the mixture cools begins to form stiff peaks, about 10 – 12 minutes.
Spread the marshmallow fluff on top of the chocolate pie layer. Place in the oven set to broil for 1 to 2 minutes or until the tops of the marshmallows begin to brown. Keep the door of your oven open while doing this because it happens quickly and can easily burn the marshmallows if left too long.
---
Notes
The prep time doesn't include the 2 hours to 1 day of chill time in the fridge.