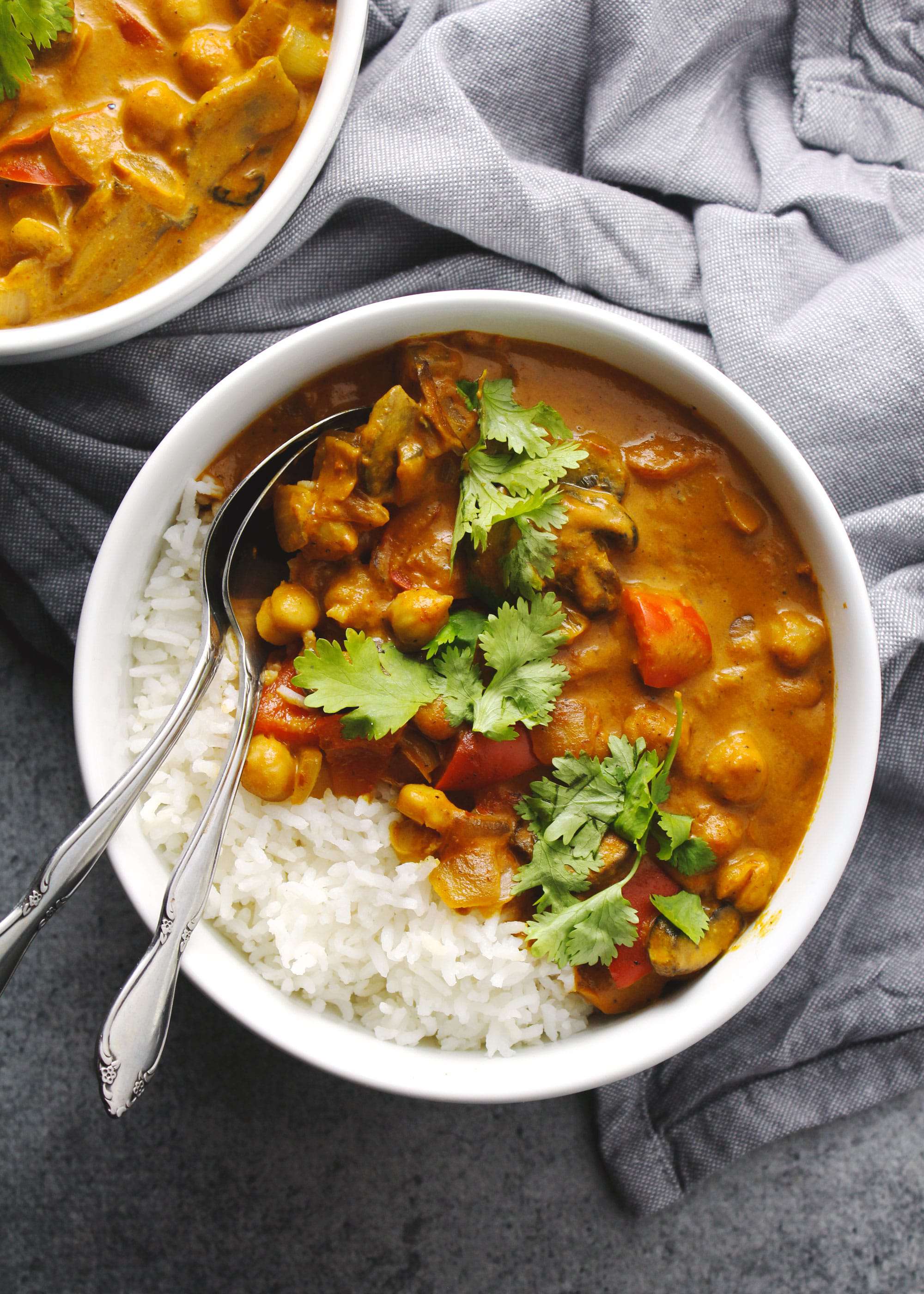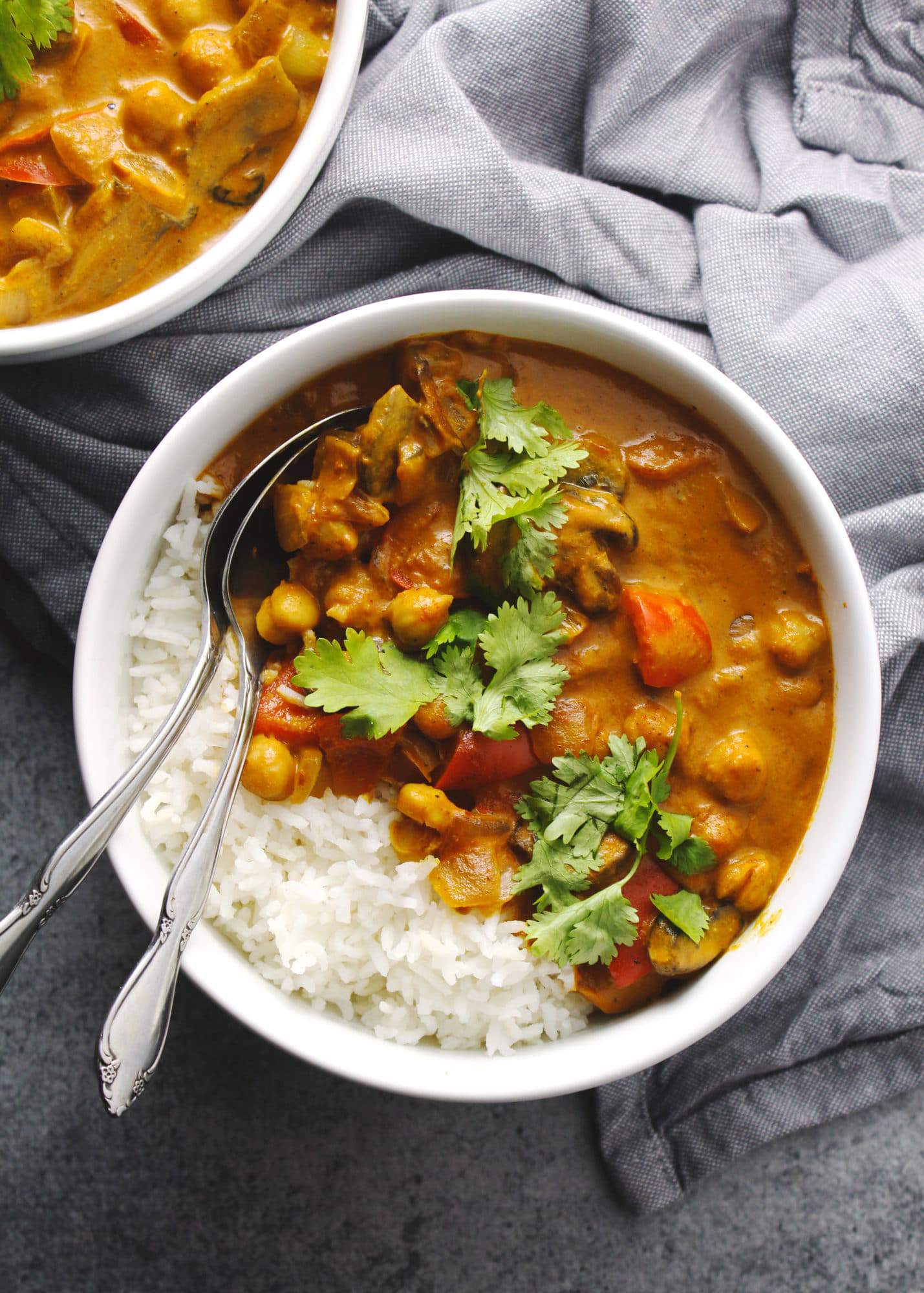 Vegetable Tikka Masala
So this recipe for vegetable tikka masala happened and then something bizarre happened…
All of the sudden I lost all interest and desire to eat anything curry related. I almost couldn't even look at these pics, which was kind of odd for me. There aren't many foods I turn my nose up to and curry certainly hasn't been one of them. So this was a weird place for me.
I mean this dish, this beautiful dish has so many wonderfully delicious things going for it. Let me list them out:
It's vegetarian, which means, meatless meal, happy environment, better you. All around winning situation.
Chickpeas
Basmati Rice (rice is always a happy place for me)
Delicious, coconut-y, spicy, masala sauce, which can be used for oh so many dishes like your chicken or meatballs, this sauce doesn't judge. Seriously though, put it on all kinds of foods.
So what was going on with me? Why wasn't I loving this dish the way I was when I made it for dinner (hello, one, maybe two, but who's counting, helpings in one night)?
Honestly, I have no idea where my brain, er stomach, went here, so I'm chocking it up to a sugar-induced comma I've been in since sometime around the pumpkin spice latte debut back in September.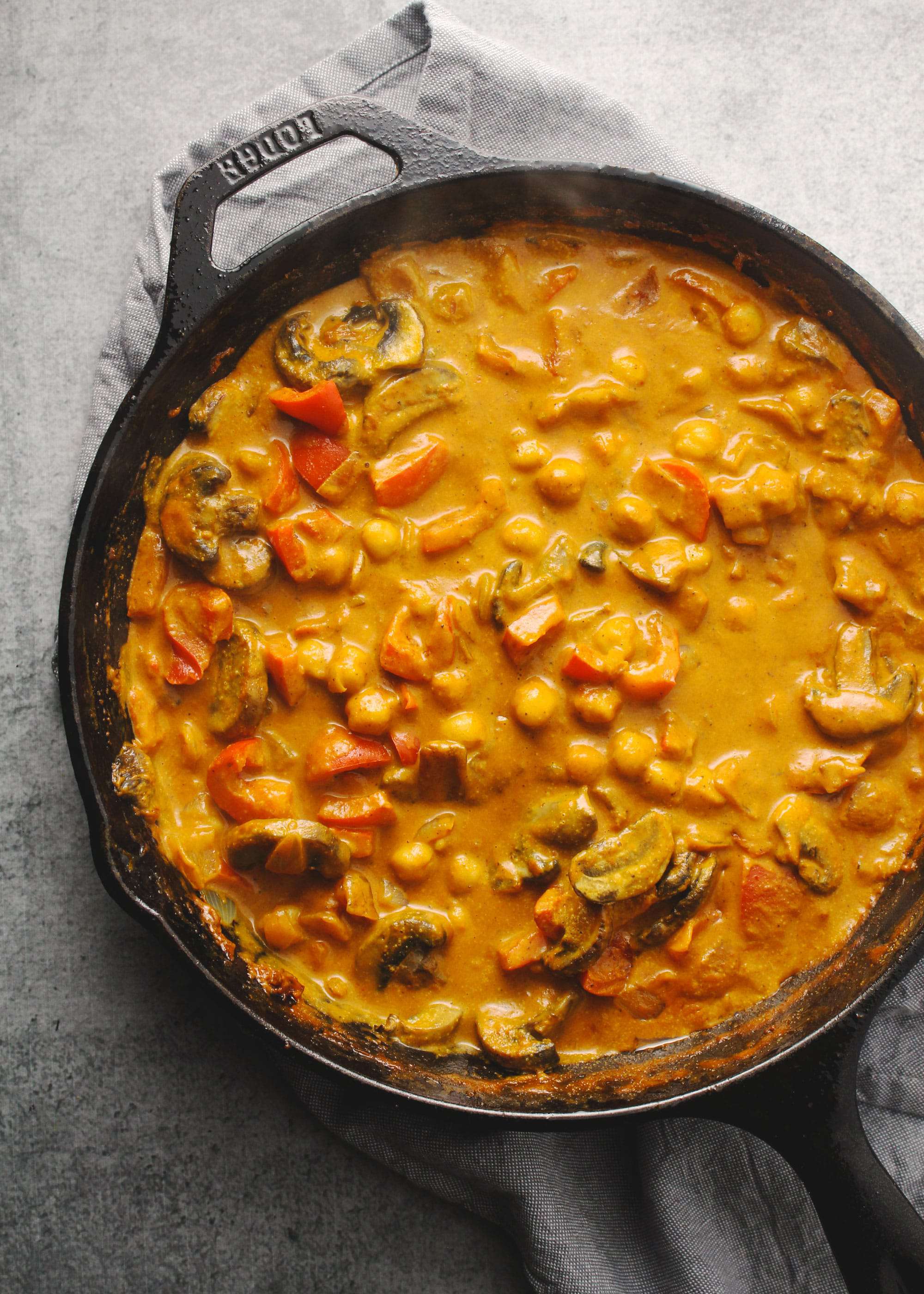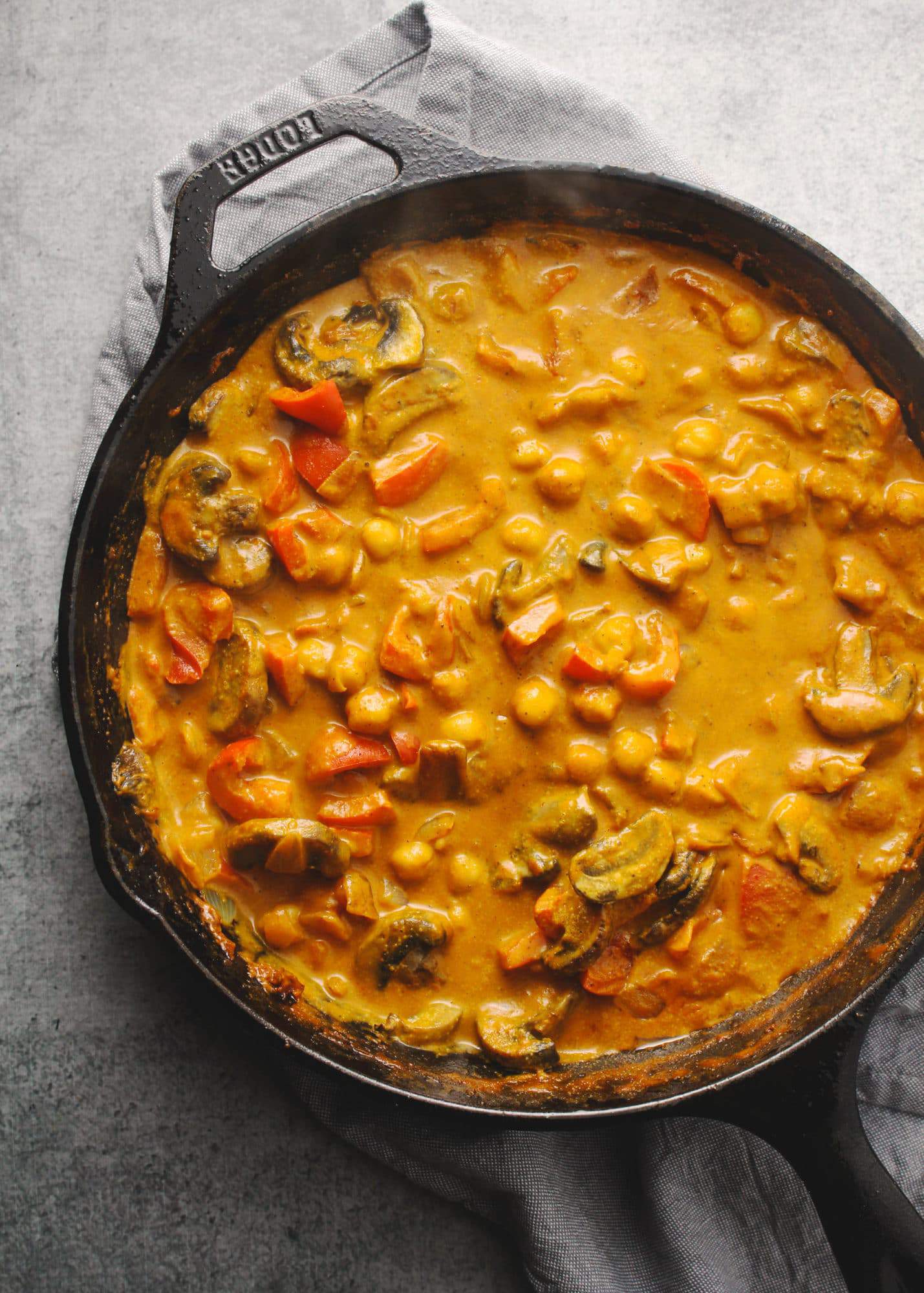 Best Tikka Masala Vegetables
You can add your favorite vegetables to this tikka masala recipe or choose from some of the ones below.
Onions
Bell Peppers
Mushrooms
Zucchini
Squash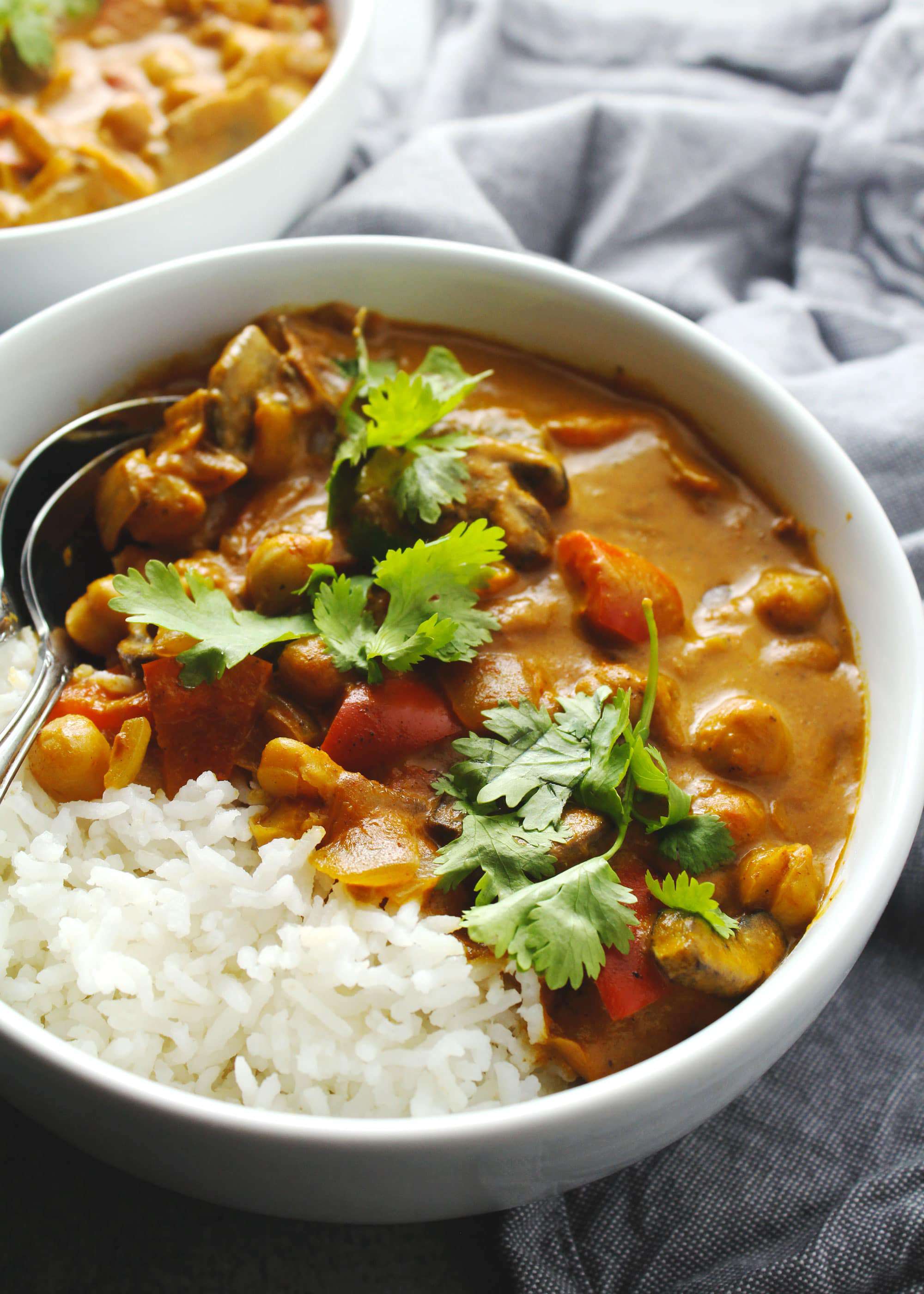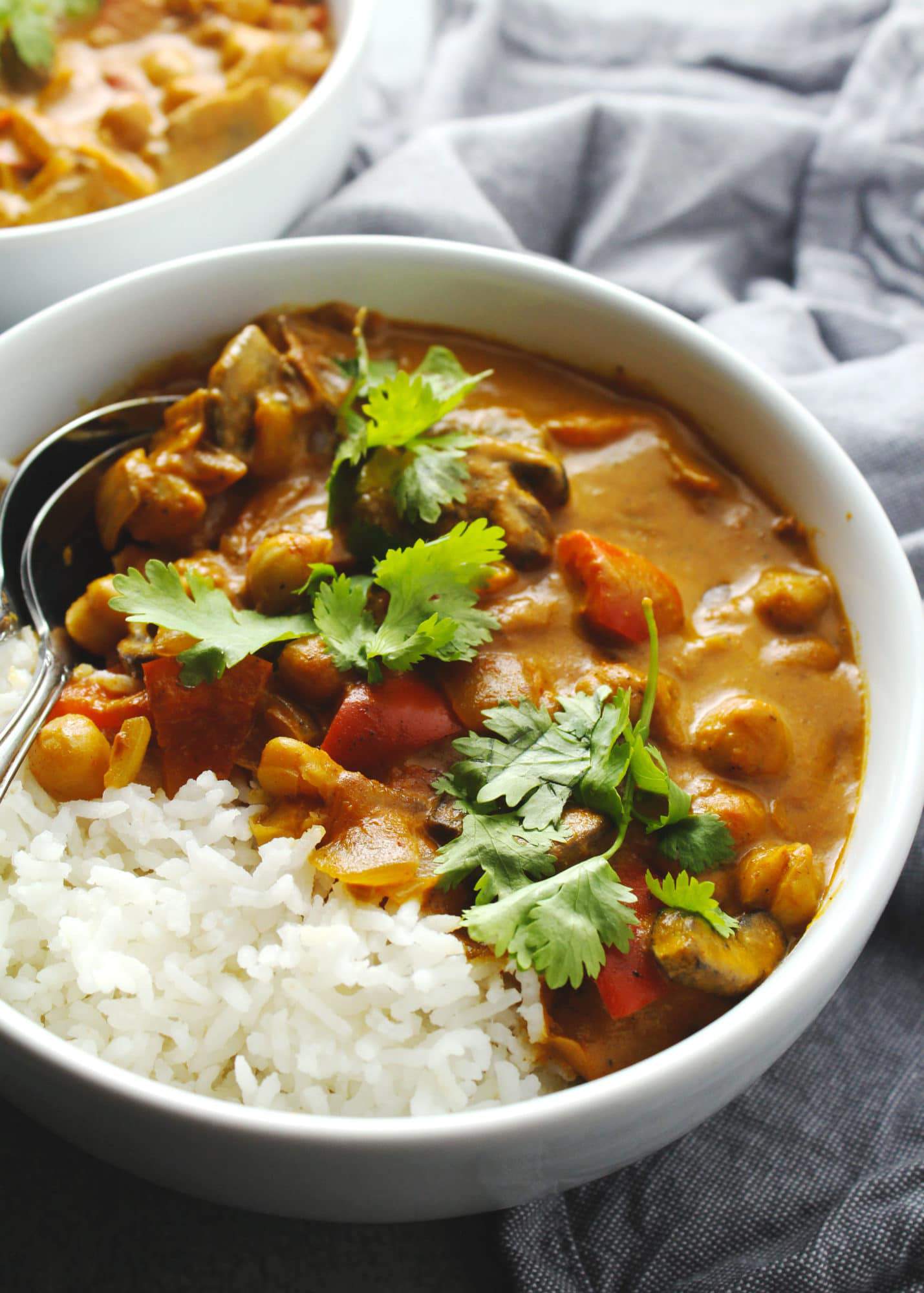 I wasn't exactly sure what to do with this recipe…
Do I share it? Do I delete it and just cut my losses? Or do I save it for a later date? Well, I went with option 3, which was "save it for a later date," but then consulted a vegetarian friend to make sure I'm not going off the deep end and posting something no one else would like. Right? My goal has always been to post easy recipes that you, dear reader, would enjoy and actually MAKE!
So…
Here, we have an easy-to-make dish of Vegetable Tikka Masala, which is servicing all your basic dietary needs in one dish. It has your protein, yep say hi to those chickpeas, it's got your carbs because rice is really truly amazing, and it's dairy-free, cause that's trending right now.
Honestly, it would almost be criminal of me not to share this recipe! Being a rule follower from way back, seriously I don't even go over the speed limit, I couldn't handle a record for not sharing such a dish.
Let me just delight you (and myself cause clearly I need it) a tad bit more and tell you it's technically a one-pot recipe because those are really magical. So this season, when you've likely traded in your PSL for a peppermint mocha, as most responsible people do, then you may need a healthier dish or two in between all those holiday parties. It's all about balance! Right?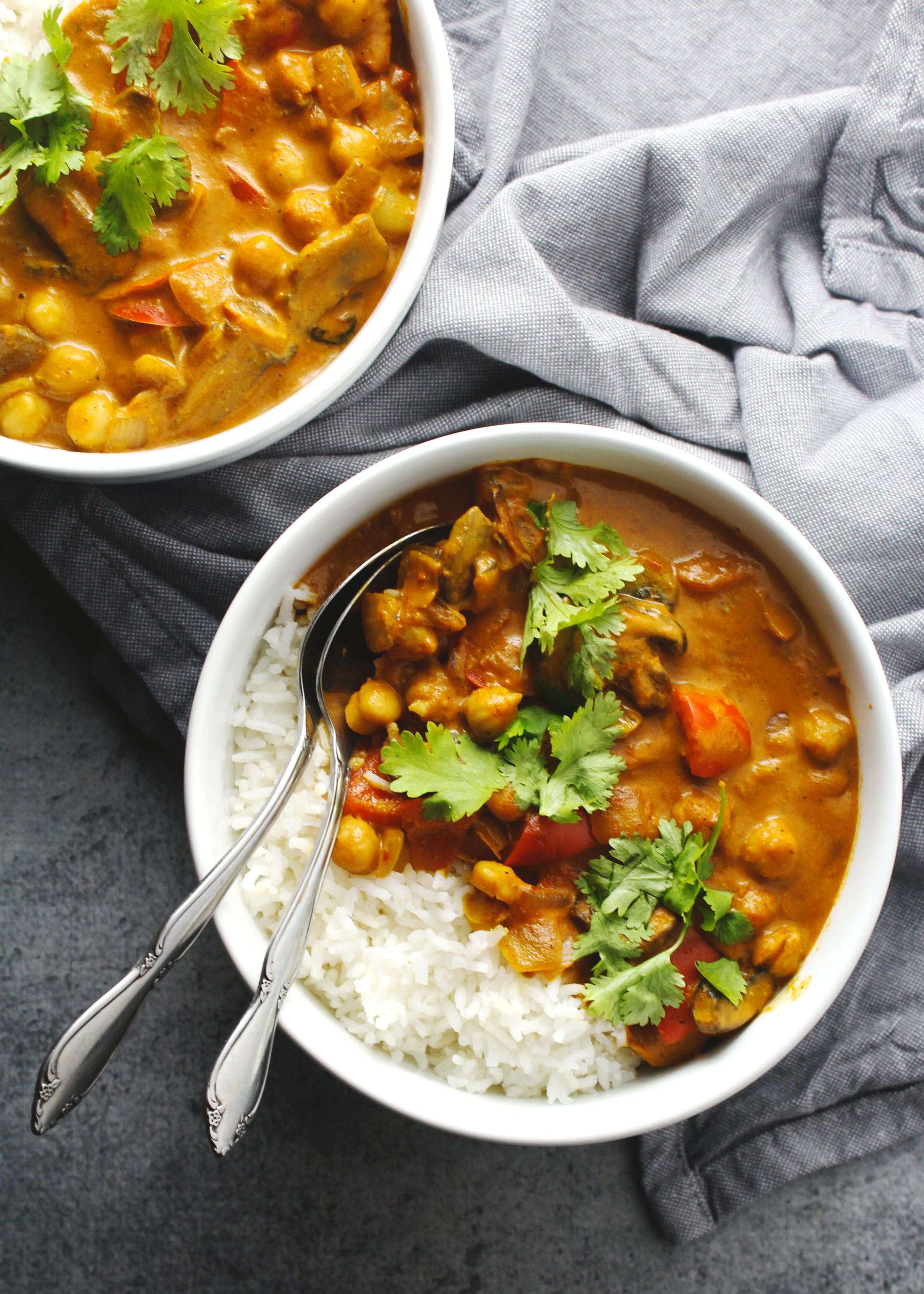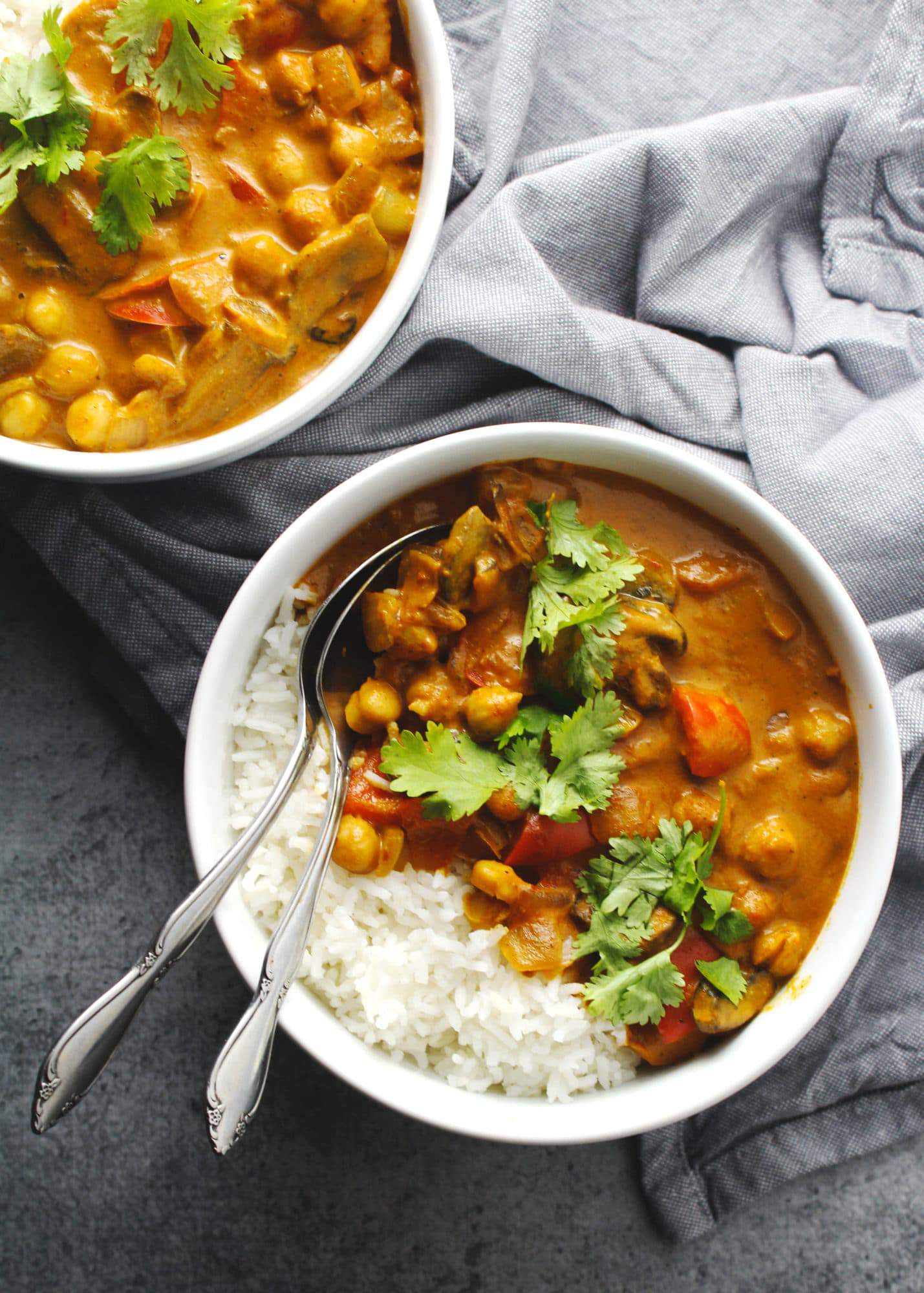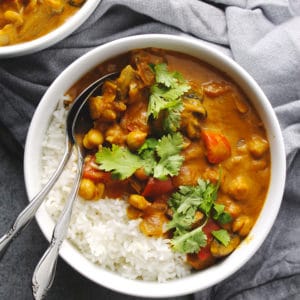 Vegetable Tikka Masala
Vegetable Tikka Masala, because chicken doesn't have to have all the fun! This is a healthy and vegan take on a traditional Indian dish.
Print
Pin
Rate
Ingredients
2

teaspoons

Ginger

3

Garlic Cloves

minced

2

teaspoons

Tumeric

1

teaspoon

Garam Masala

1

teaspoon

Coriander

1

teaspoon

Cumin

1/2

teaspoon

Cardamom

1

tablespoon

Butter

2

medium

Onions

chopped

1

Red Bell Pepper

sliced

8

ounces

Shitakii Mushrooms

15

ounces

Garbanzo Beans

2

tablespoons

Red Chili Paste

1/2

cup

Crushed Tomatoes

14

ounces

Canned Coconut Milk

3

cups

Rice

cooked
Instructions
In a small bowl combine the ginger, garlic, turmeric, Garam Masala, coriander, cumin, and cardamom until well mixed and set aside.

Melt the butter in a large skillet over medium-high heat. Add the onions and bell pepper, cook stirring occasionally for about 3 minutes, or until fragrant.

Add the mushrooms and garbanzo beans and continue cooking for an additional 5 minutes.

Place the red chili paste and previously made spice mixture into the skillet and toss the ingredients to coat.

Pour in the crushed tomatoes and coconut milk. Turn the heat down to a simmer and let cook for about 15 minutes more when the sauce will begin to thicken slightly.
Nutrition
Serving:
1
Serving
|
Calories:
677
kcal
|
Carbohydrates:
109
g
|
Protein:
17
g
|
Fat:
21
g
|
Saturated Fat:
16
g
|
Trans Fat:
1
g
|
Cholesterol:
5
mg
|
Sodium:
71
mg
|
Potassium:
810
mg
|
Fiber:
11
g
|
Sugar:
10
g
|
Vitamin A:
759
IU
|
Vitamin C:
34
mg
|
Calcium:
98
mg
|
Iron:
5
mg