Last Updated on
Enjoy this summer style sandwich with it's juicy tomatoes and creamy whipped feta spread topped with pesto sauce as you savor the warm days of the season.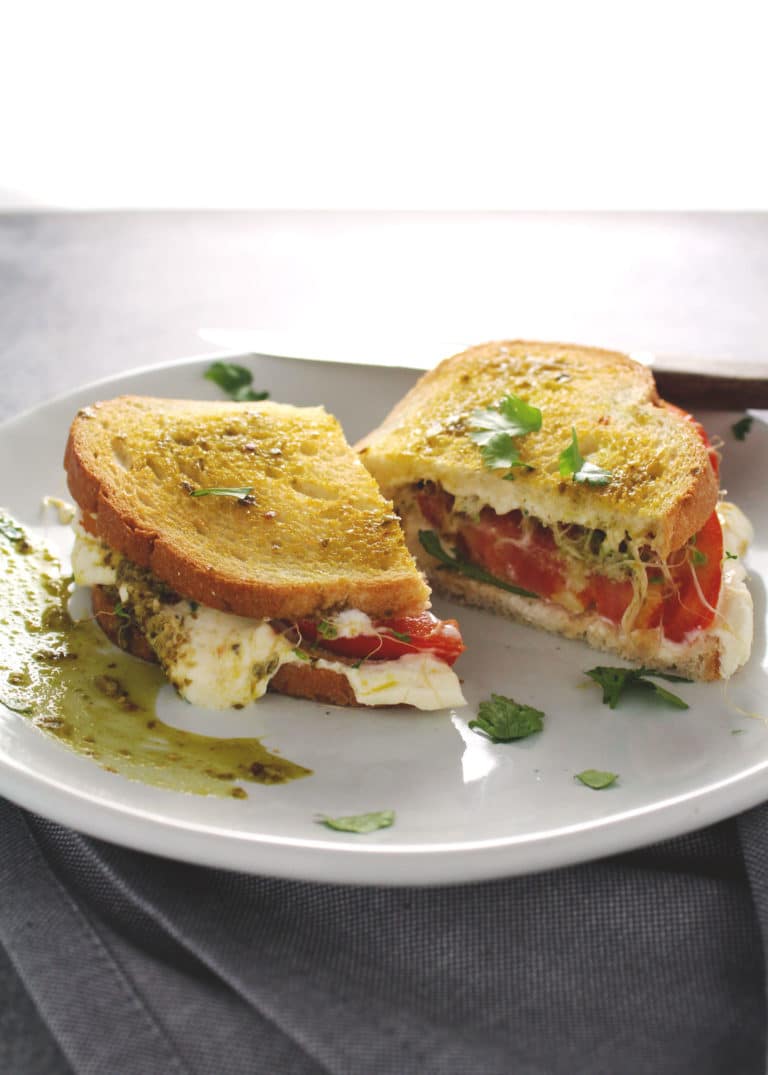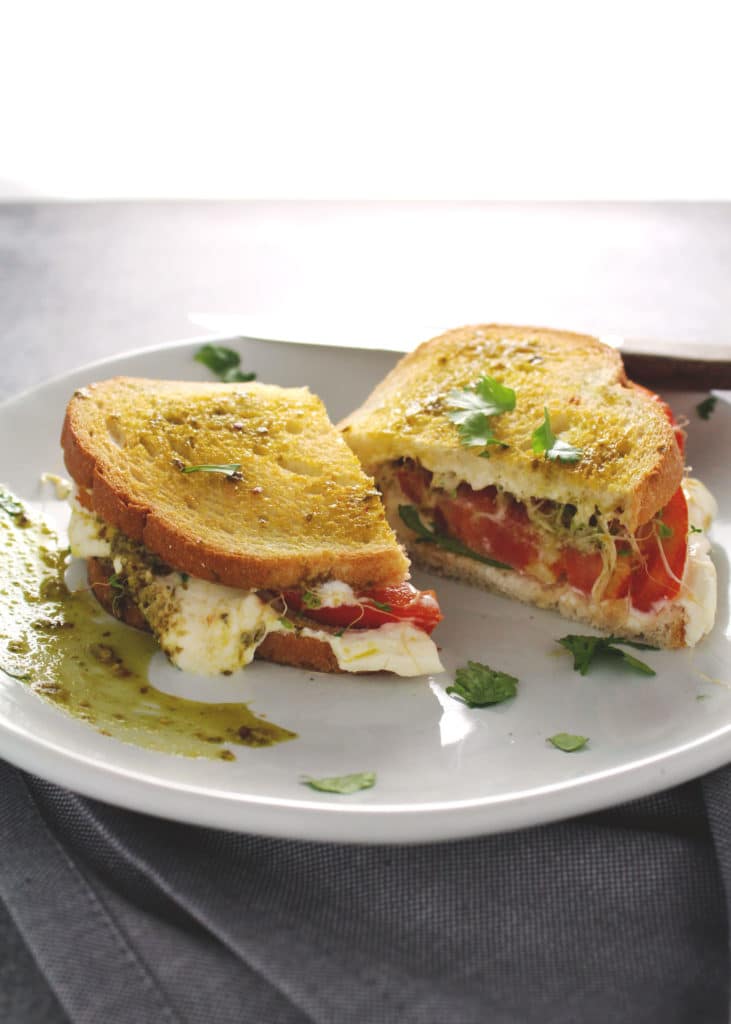 Hello, it's tomato sandwich time, which you may or may not have noticed because it's only been about 3 posts since my last life changing tomato sandwich post, because guys they are all that's great about summer. Well, that and long warm sunny days, sitting poolside or beachside, and vacationing! Yes way vacay! Oh, and icy cold cocktails, we can't forget the cocktails…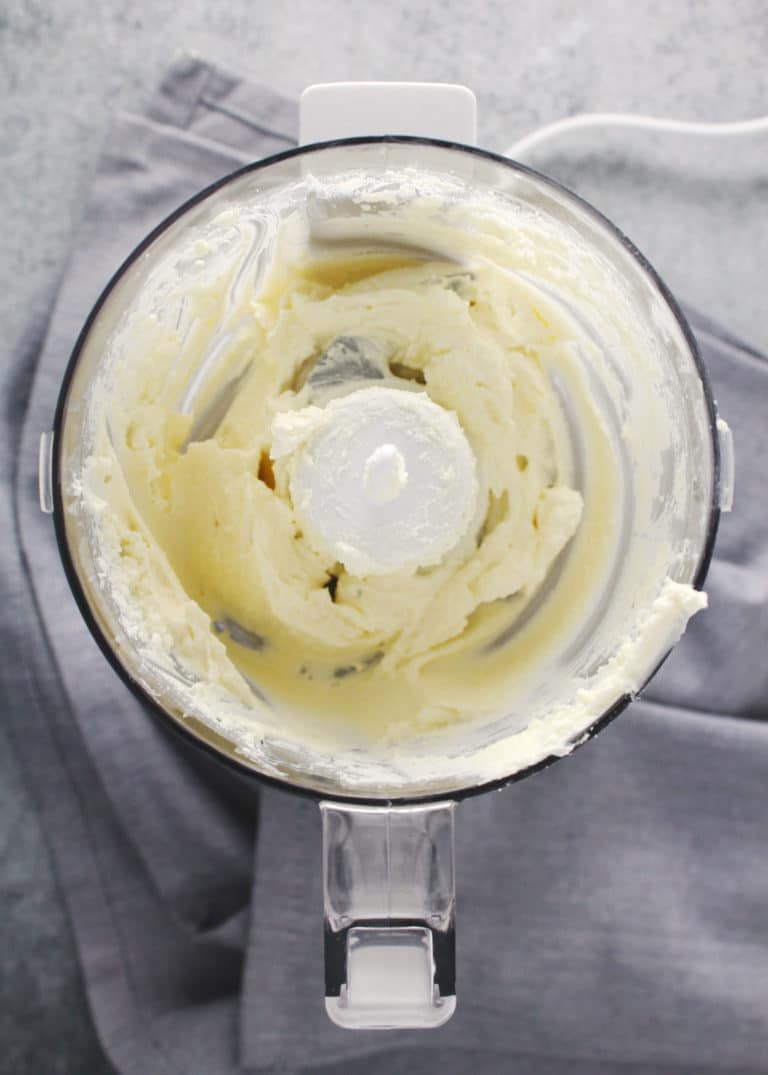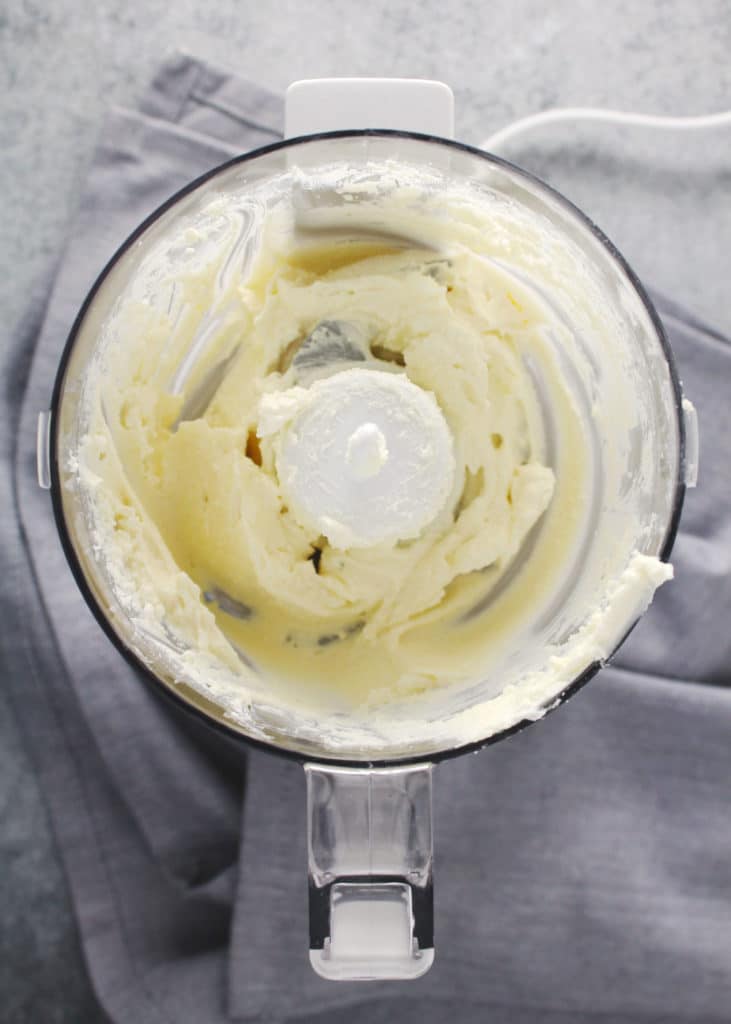 And right about now I could use a very large, perhaps the size of my head kind of cocktail, because what you're currently reading is not originally what I wrote for this delicious whipped feta tomato sandwich. No, those words are gone somewhere out into the internet space where crashed computers, lost documents and maybe even floppy discs now live. In other words it's deleted.
Seriously, BIG sigh here…
Along with those words are my computers hard drive. I hope the two are frolicking happily around while I'm here trying to put the pieces back together. Fortunately, it's only the hard drive on my laptop, which was practically a paper weight anyway.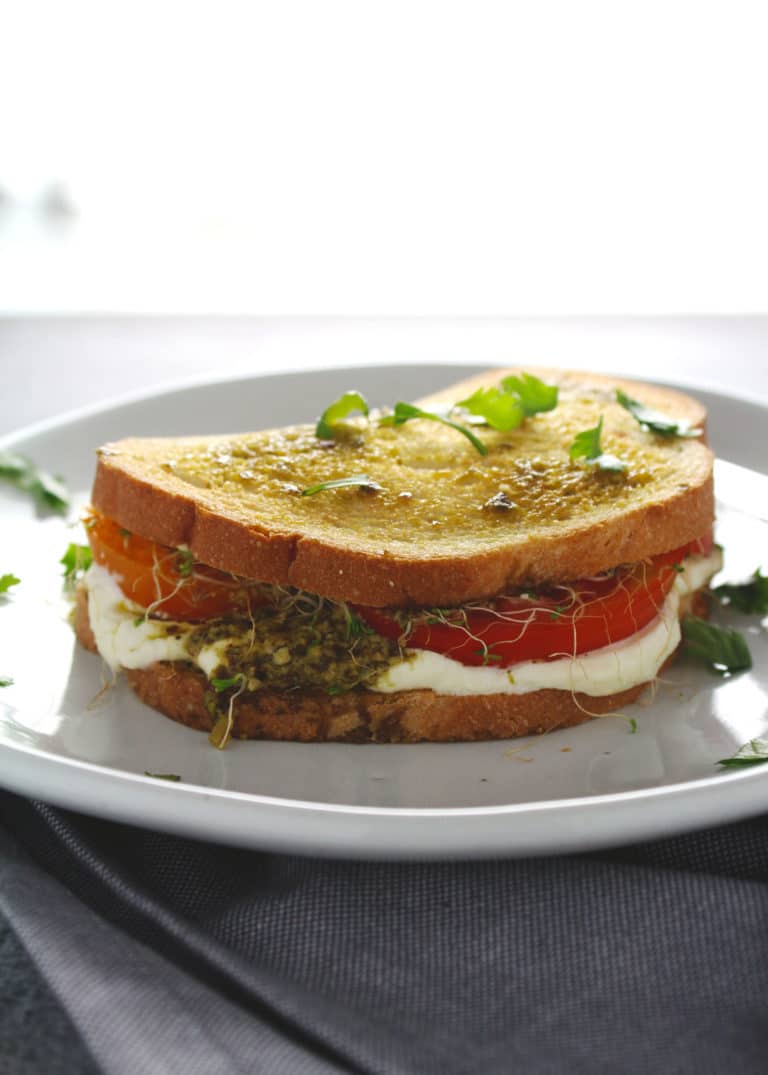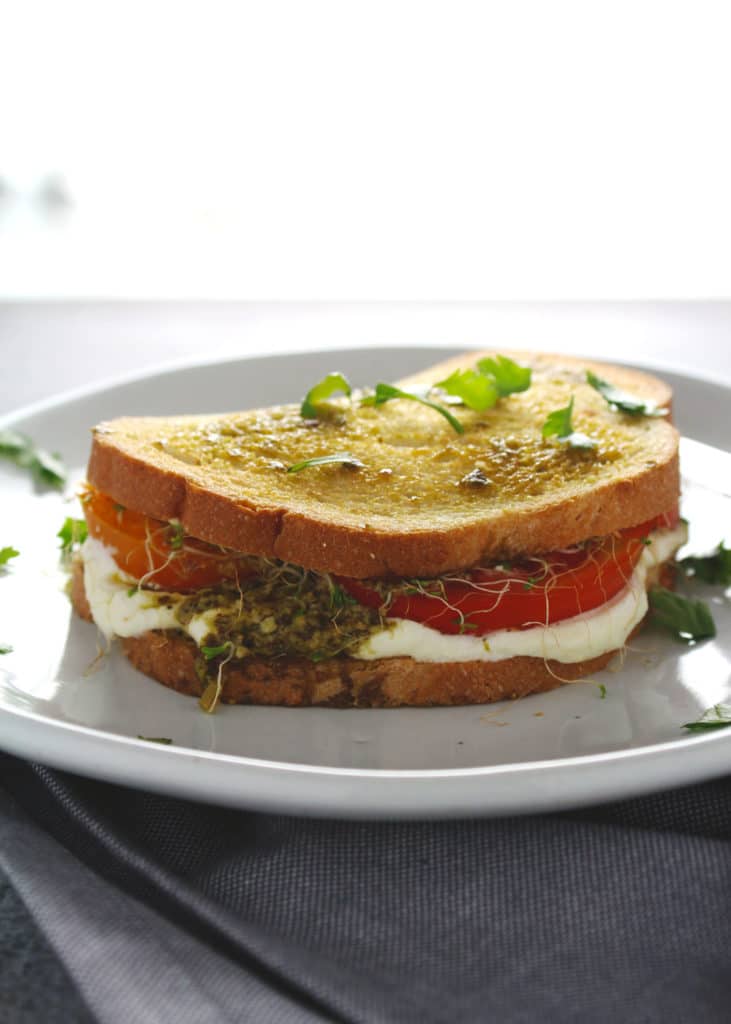 Perhaps I should start with making this sandwich because right now it's happiness to me, since it's only been 3 posts from my last one. Currently happiness is what I need…
This tomato loving obsession wasn't born out of thin air or thick swealtering summer air if we're talking Charleston and we are for the sake of this post. No, it came from book club of all places, because yes I am absolutely in a book club!
It's my turn to host this month and so I choose the beach towel book "All Summer Long," by Dorothea Benton Frank, which takes place in NYC and mainly Charleston. I almost think she may have just been writing this book for me, almost. After all the characters did move from the Big Apple to the Lowcountry like yours truly.
No spoilers here though, other than the fact that the main characters enjoyed several tomato sandwiches. Now I don't know if it was Dorothea's eloquent descriptions or the summer heat but I was inspired to start making some myself.
There's a good chance these sandwiches, or maybe even another version, will be making an appearance at book club.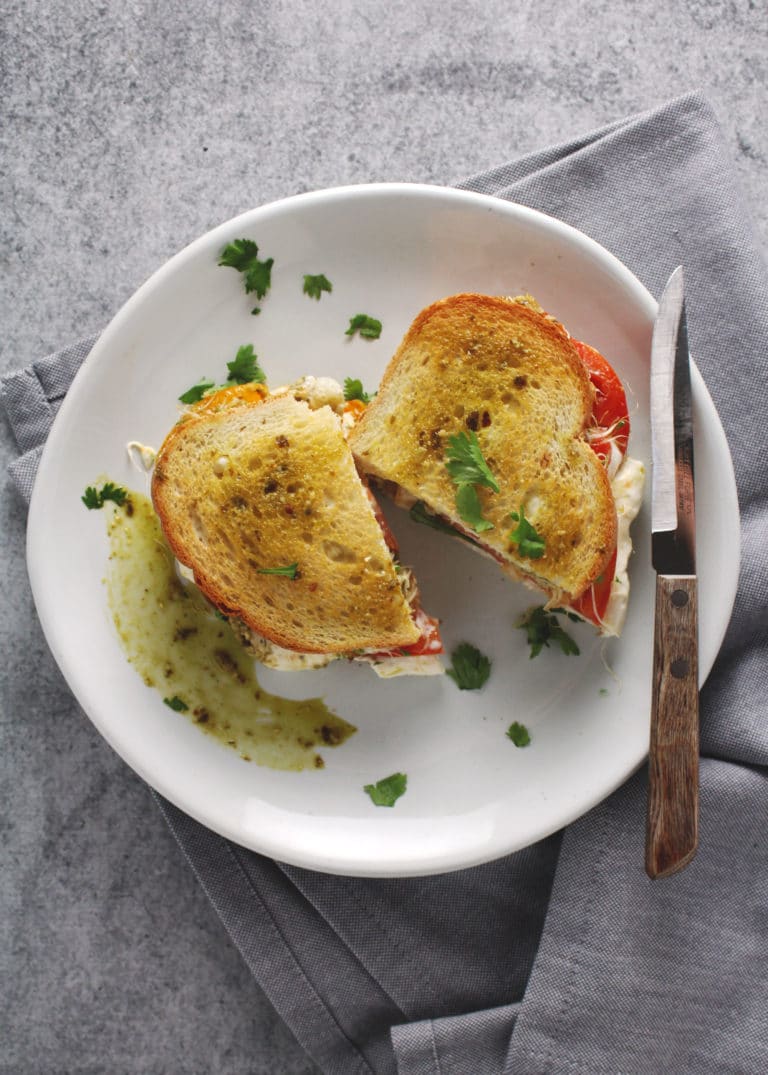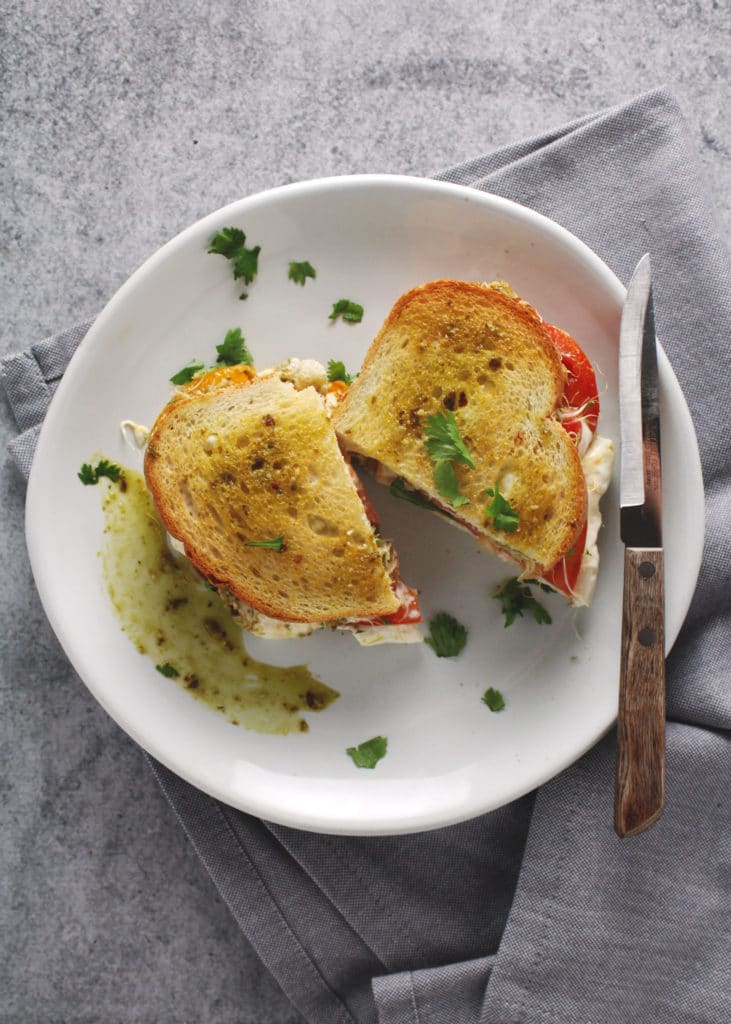 The whipped feta is a stand alone and could actually be your next dip or spread, maybe even serve it at your own book club or perhaps it's the cure to your frustrations, who knows! It's all worth a try, right?
Let me break it down for you…
Whipped Feta + Thick Sliced Tomatoes + Pesto = Sandwich Bliss
I don't know about you but it may just be what I need to fix my current realm of frustration. Well, that and a very large summer cocktail…