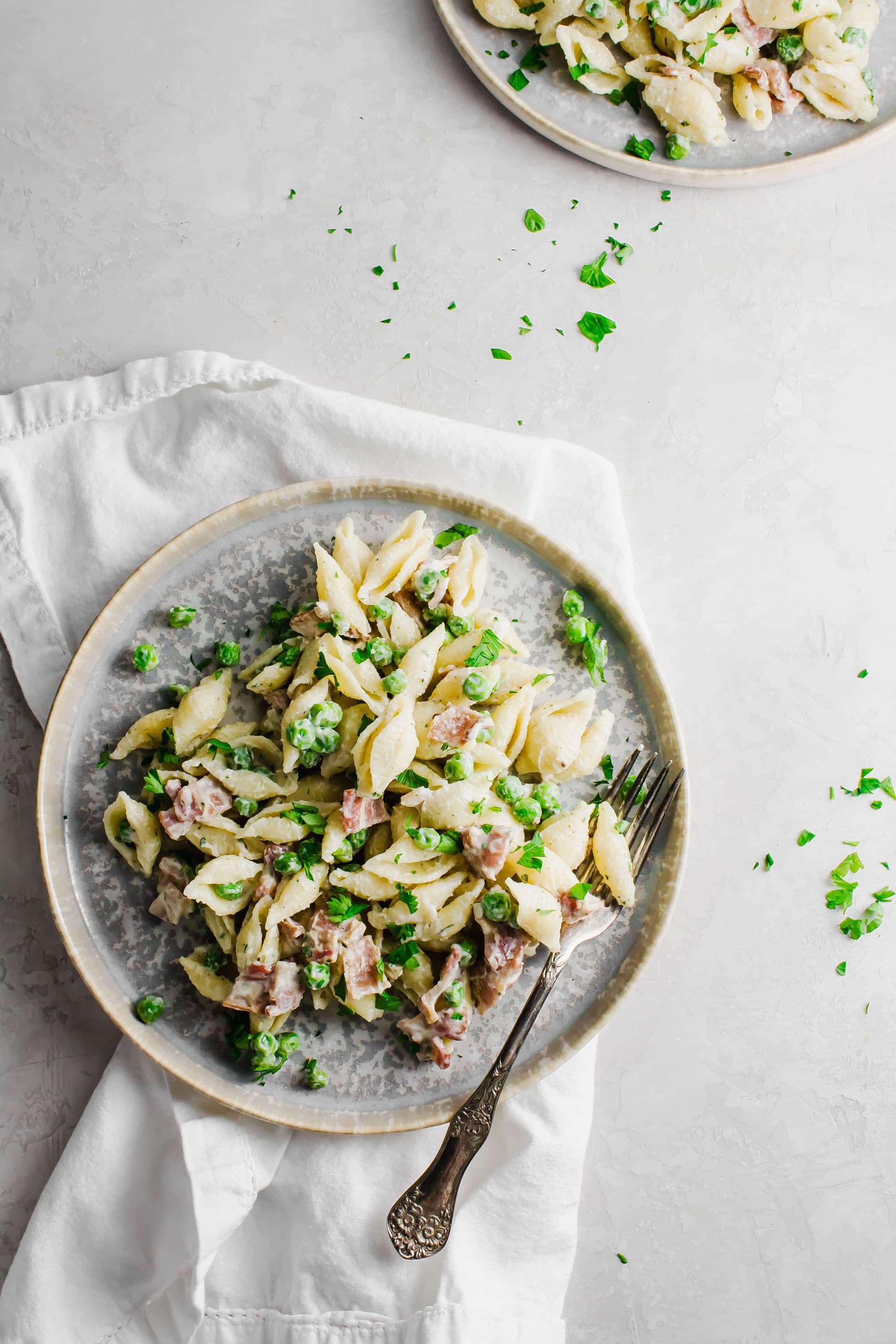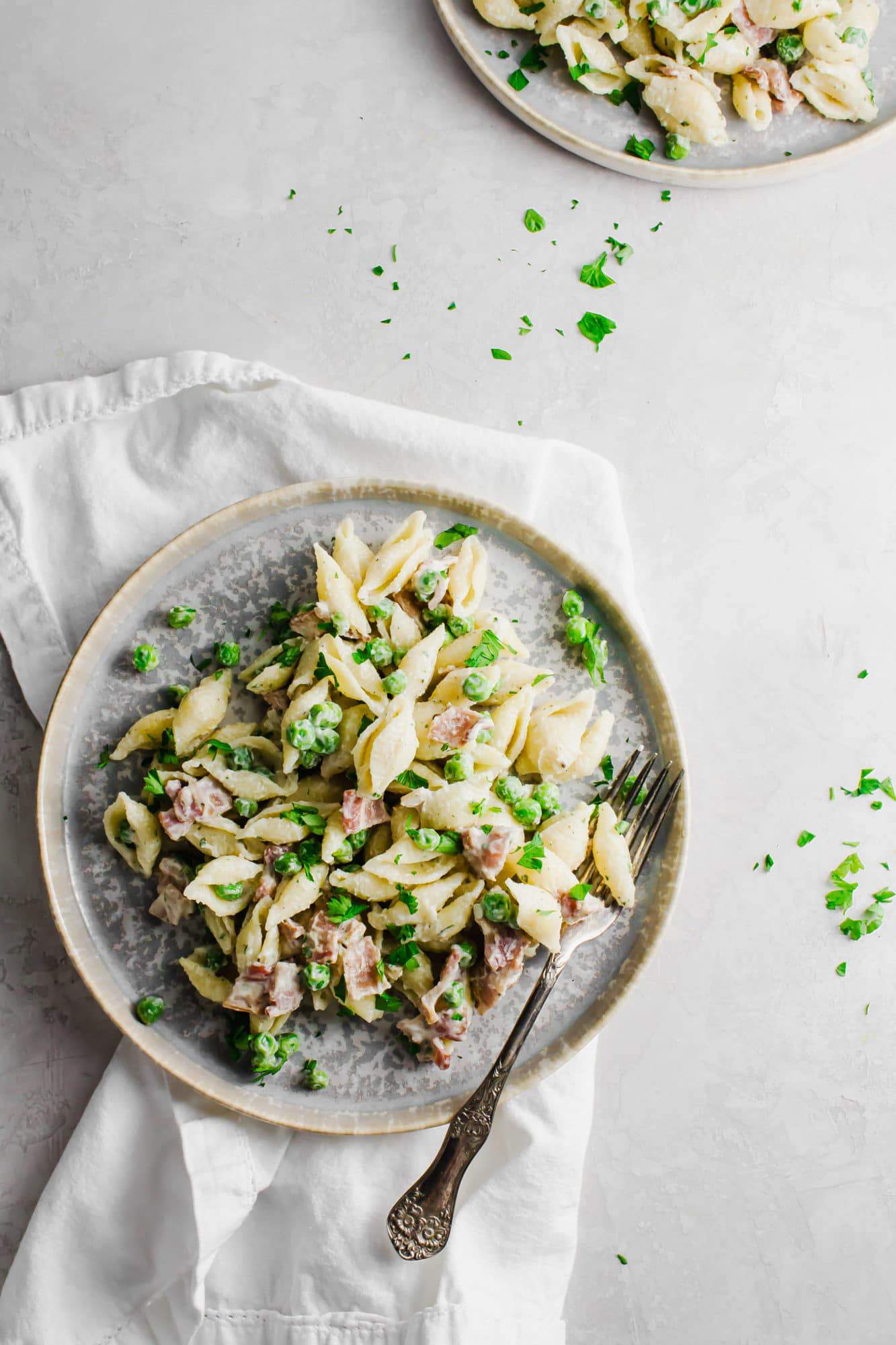 Pasta salad is one of those southern (probably not specific to this region though) staple found at just about every barbeque I attended growing up and it's one I truly love. At this point in the summer though, where it's still 85 degrees yet Pumpkin Spice Lattes are appearing in all the cafes, I'd like a different kind of pasta salad than the standard with tomatoes, olives, etc. This Bacon Ranch Pasta salad is perfect for that summer slide into Fall.
This side dish is the perfect compliment to any gathering or tailgate you'll be attending in this seasonal shift. I recently made this for a barbeque I attended with my family and almost made it again for an event I'm going to this weekend.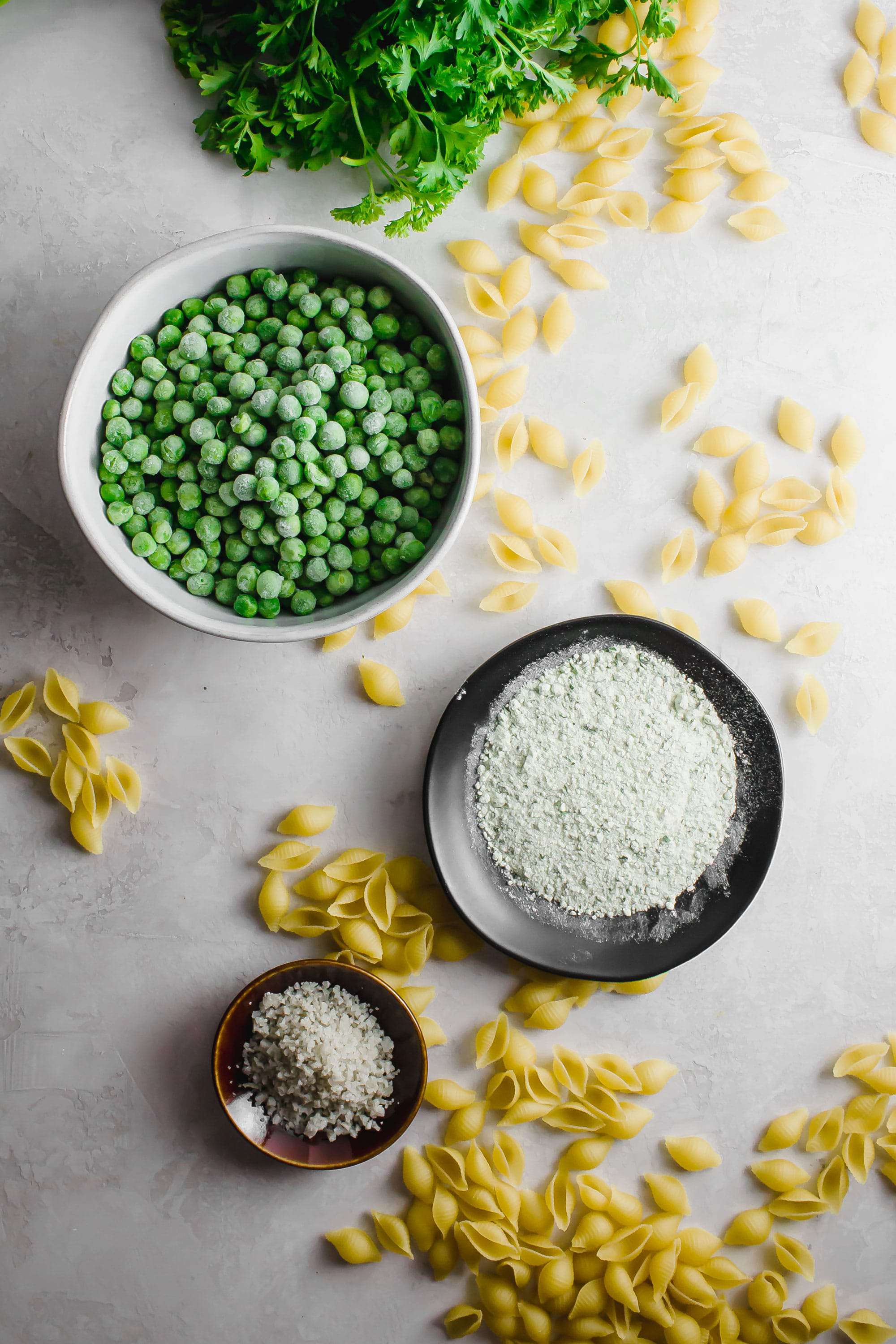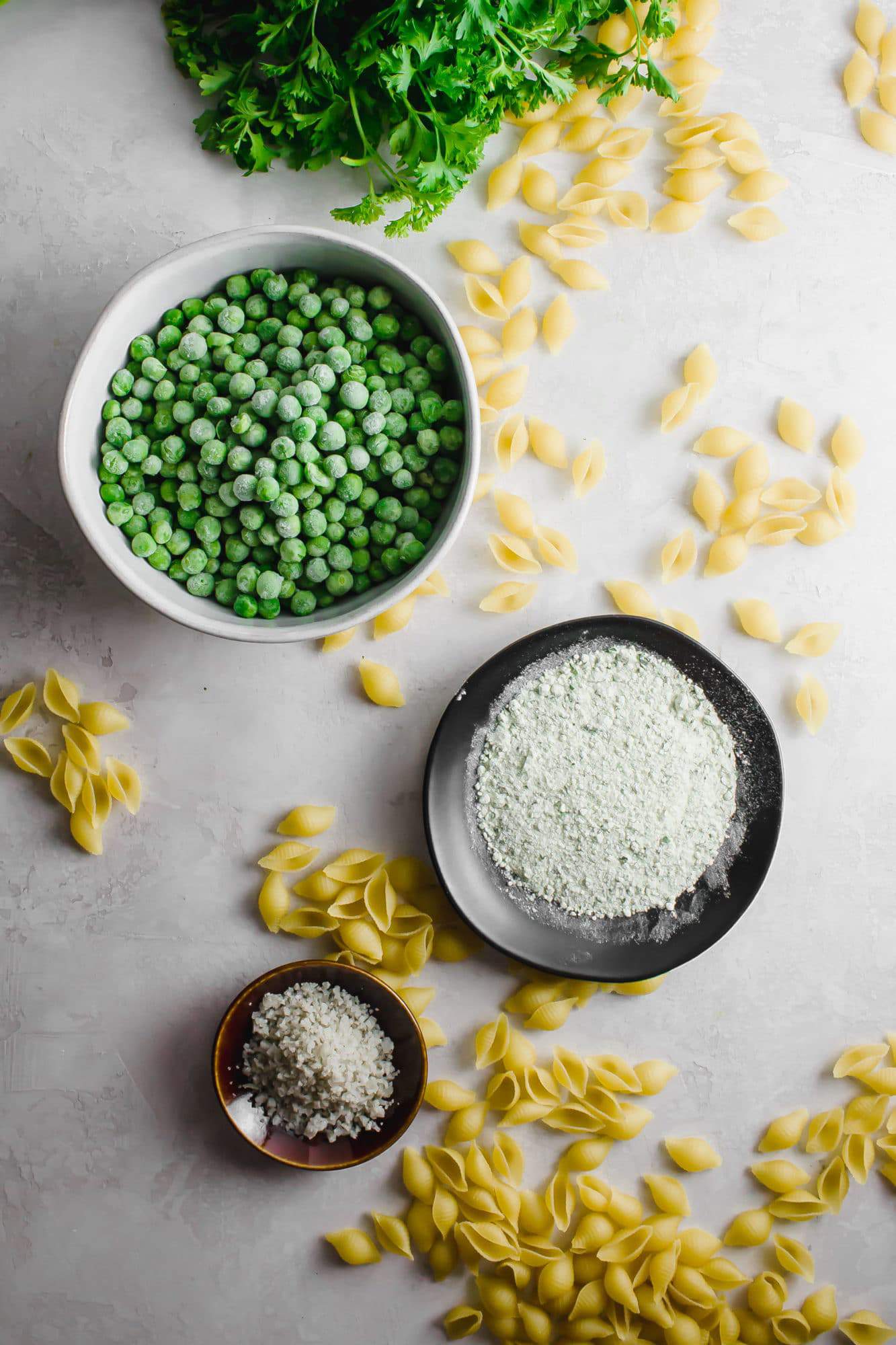 This weekend's event required me to sign up to bring a type of food or dish. As I looked over my girlfriend's shoulder who was reading the list of options I thought "yep, totally bringing the rolls or bread!" She opted to bring a dessert and as she passed the list to me said to the organizer, "Aimee is a really good cook!" Well, so much for bringing the bread.
I'm grateful for my friend's sweet compliments, but I'm also treading water after our recent family evacuation (aka hurrication) we just returned from on Sunday. To make matters more annoying, I was going strong, one week strong (with all my failed attempts this year even one week was a success), and then a hurricane, literally and a bit figuratively, decides to come barreling into my life.
Only it stopped short of Charleston and we were spared the damage of other very close by areas. My "get healthy" plans, however, experienced sheer devastation.
As I stared at the food list of options, knowing I could no longer bring the bread, I also knew I needed to bring something healthy. Naturally, I too choose "dessert." What? Here's my backward way of thinking.
If I bring the dessert and I make it from scratch I'll know the exact ingredients and can opt for healthier versions, as well as the exact calorie count. Knowing this will allow me to have dessert, within my range of calories and load up on a salad some of the other girls are bringing.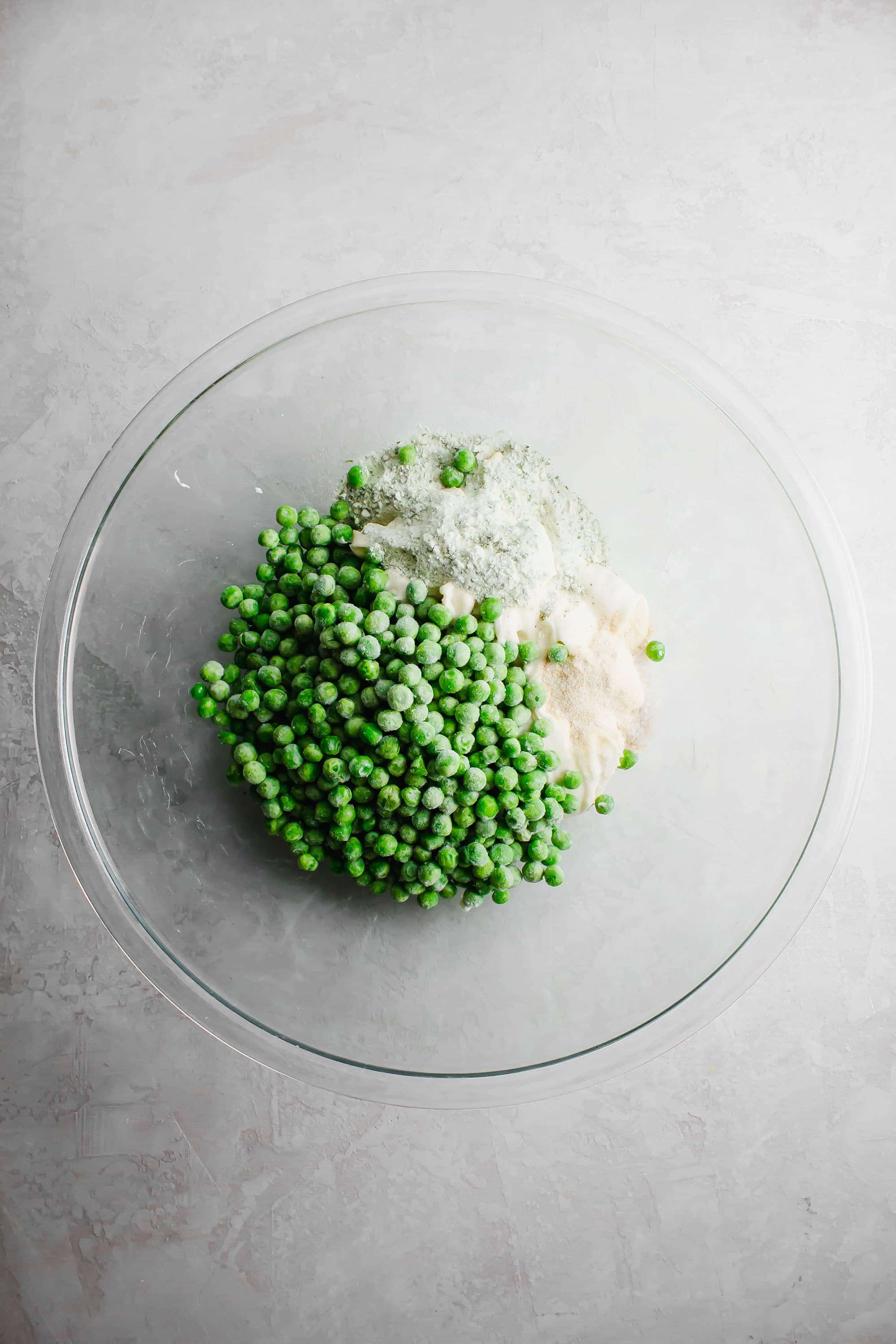 You probably thought I'd bring this pasta salad right? Well, I've actually made it 4 times in the past couple of weeks for various gatherings and some of the women who would be at this weekend's event ate it there previously.
Coming from fashion I see bringing the same dish twice similar to wearing the same outfit twice, you have to space it out. Also, this bacon ranch pasta is a slight downfall and I could eat serving spoonful after serving spoonful.
Pasta Salad Options
Pasta: With pasta salad, you've got so many options and the beginning is simply the type of pasta you choose, and these options are fairly endless. What you don't want is to get a type of noodle pasta such as spaghetti, fettuccini, or linguini. You need a type of shell or shape such as penne, orecchiette, or ziti to make it an easily tossed type of salad.
Mixins: Here you also have options and can really get creative…
Any type of pitted Olives
Tomatoes
Meats: Bacon, Salami, Prosciutto, Pepperoni
Cheeses
Vegetables: Spinach, Cucumber, Broccoli, Onions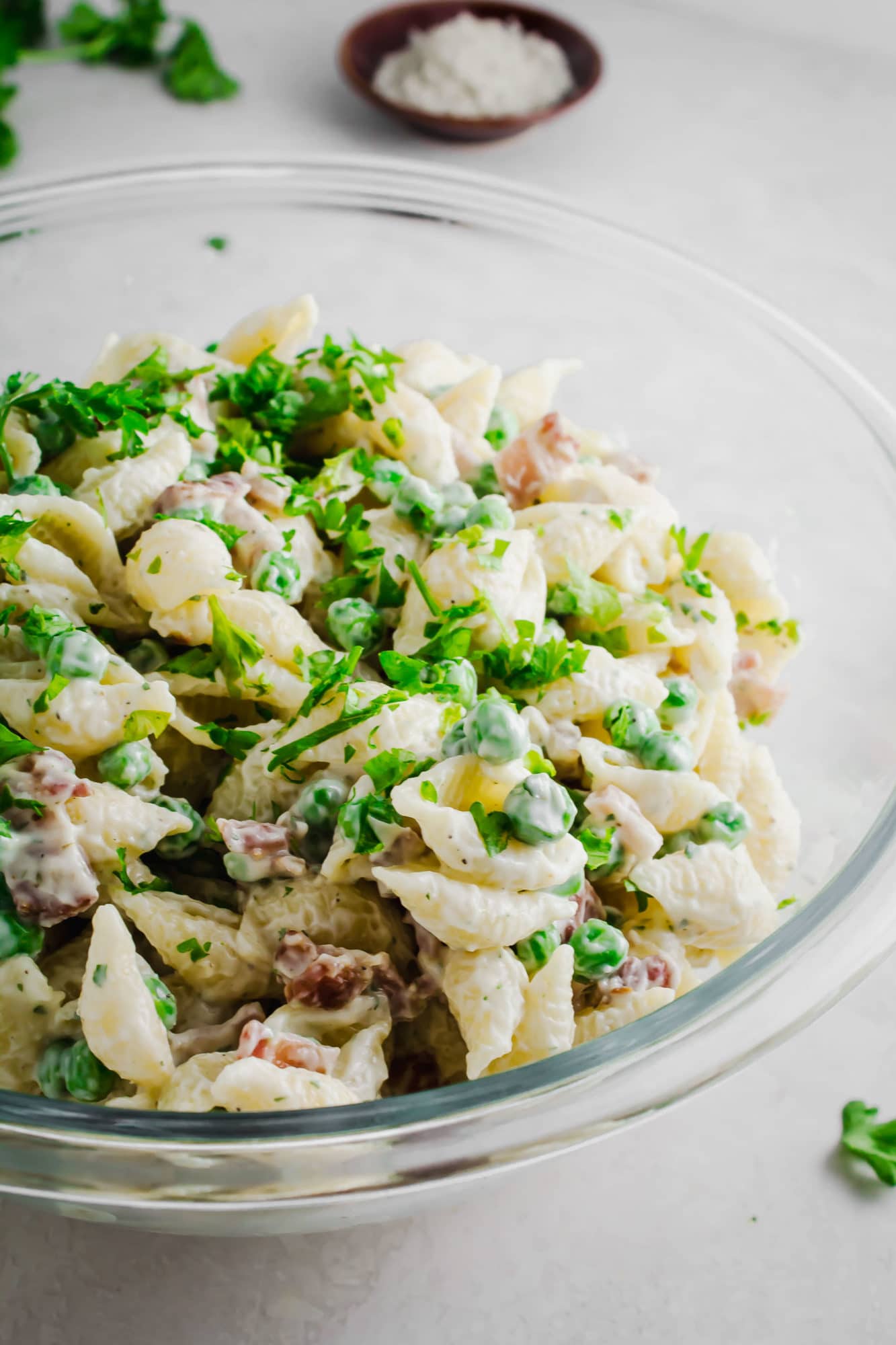 You can use this list to create your own pasta salad or make one of the classics. Personally, I might just make up a batch anyway and bring it with me to this weekends event.
Ingredients
1

16-ounce box

Pasta Shells

3

tablespoons

Ranch Seasoning Mix

1½

cups

Mayonnaise

1/4

cup

Dried Onion Flakes

1

teaspoon

Salt

10

slices

Bacon

cooked and crumbled

2½

cups

Frozen Peas

thawed
Instructions
Bring 6 quarts of salted water to a boil and add the pasta shells. Cook pasta until al dente, about 8 minutes, or according to package directions. Don't overcook the noodles because you want them to hold shape well in the salad. Drain and set aside.

As the pasta cooks, in a large bowl whisk the ranch mix, mayonnaise, onion flakes, and salt together until fully combined. Add in the crumbled bacon and peas, tossing to coat. Stir in the cooked pasta until completely mixed.
Nutrition
Serving:
0.5
cup
|
Calories:
459
kcal
|
Carbohydrates:
12
g
|
Protein:
7
g
|
Fat:
43
g
|
Saturated Fat:
9
g
|
Trans Fat:
1
g
|
Cholesterol:
36
mg
|
Sodium:
1164
mg
|
Potassium:
202
mg
|
Fiber:
2
g
|
Sugar:
4
g
|
Vitamin A:
384
IU
|
Vitamin C:
19
mg
|
Calcium:
21
mg
|
Iron:
1
mg