Butter Pecan Irish Cream is what happens when Southern meets Irish. Sip this SUPER easy to make decadent dessert drink on St. Patrick's Day or any day when you crave a sweet drink.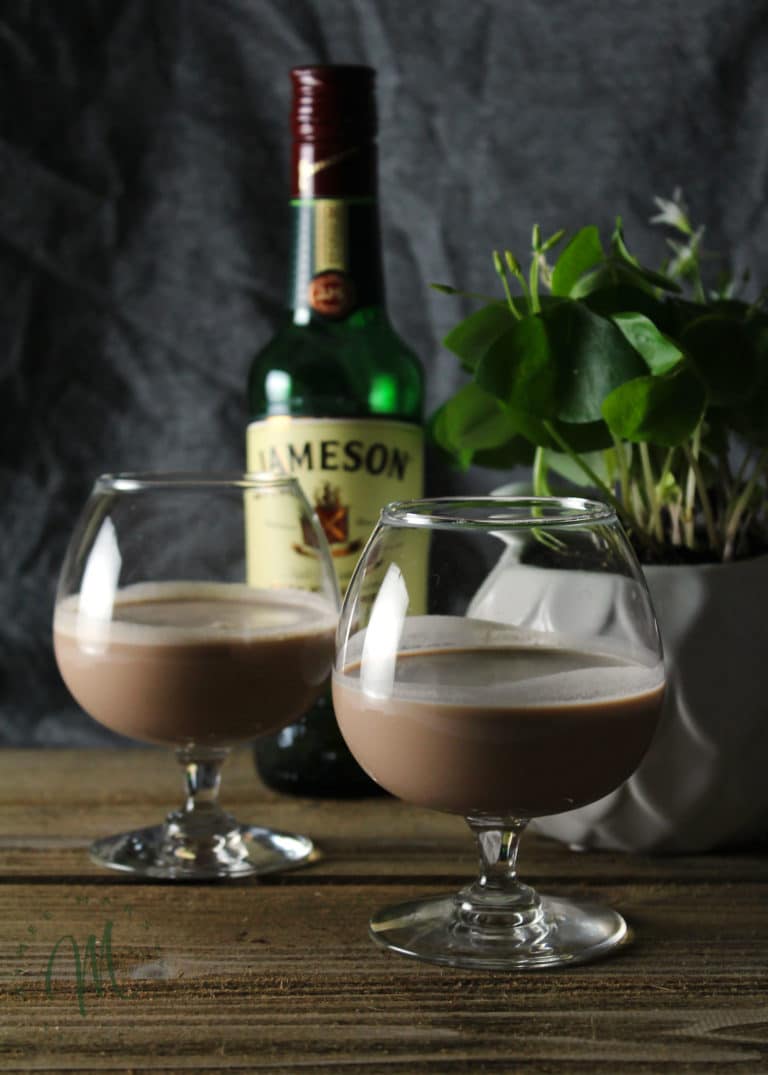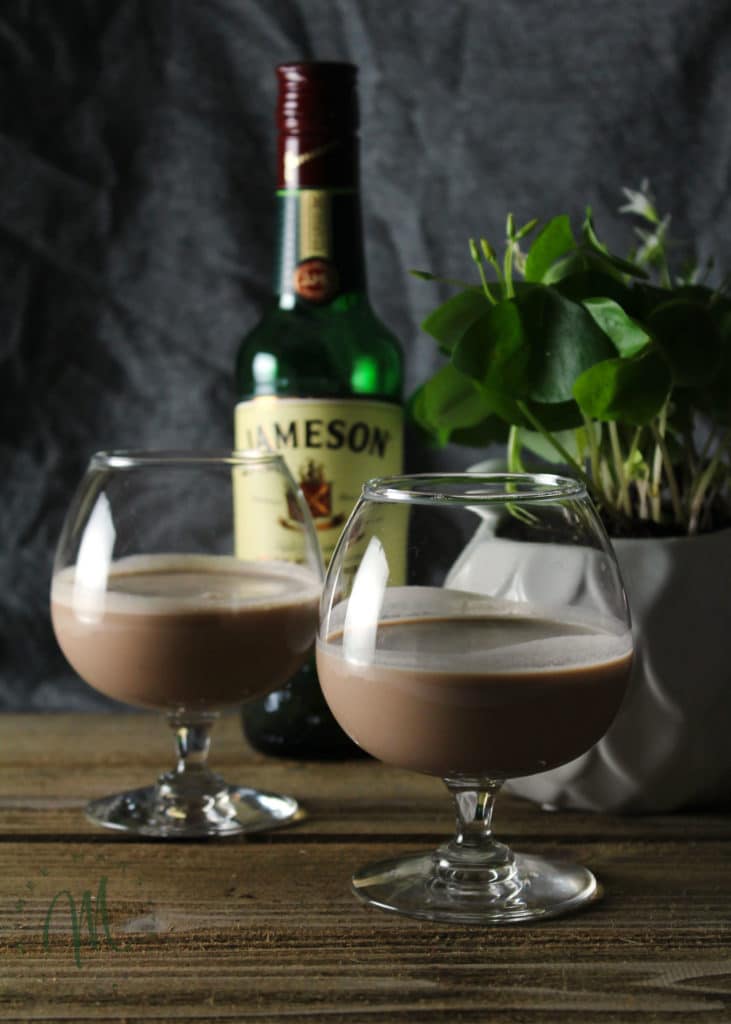 PSA! This is a "SECRET" family recipe!
I can't tell you who's family because that would incriminate a friend, it's certainly not mine (more on that here), but it's legit and if her mother ever found out we'd all be in trouble! I've already said TOO MUCH…
Just in case my friend's Mom does ever get the Internet (she currently doesn't own a computer so we might be safe) I decided to put a Southern spin on the traditional Irish beverage and make it Butter Pecan Irish Cream so she hopefully wouldn't recognize the recipe.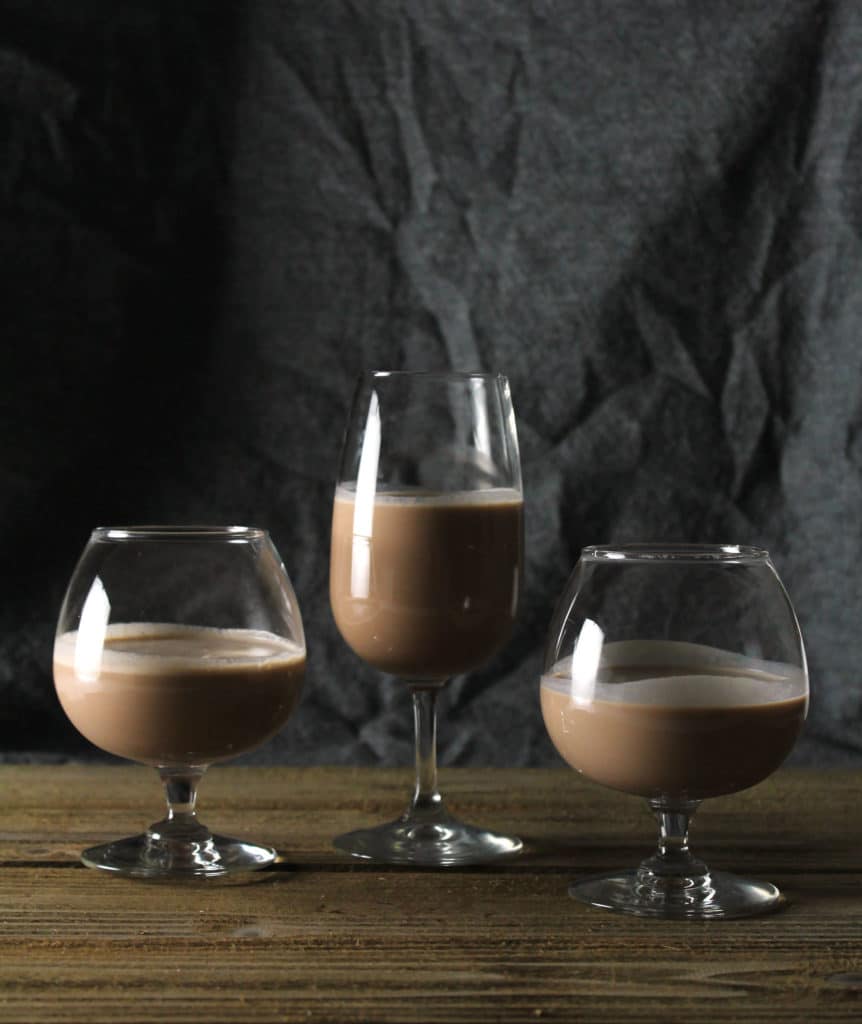 Now, it's a good thing I didn't know how easy this decadent and rich dessert drink is to make prior to this week, but oh how I'm in trouble now… Time to respond to that fitness trainers text…
I really jumped on board the Irish Cream train back when my Husband and I started dating and he thought bringing me home, after only 3 months, to meet the ENTIRE family for Thanksgiving was a good idea. I actually agreed. Sounds like as good a time as any to start drinking right? Yes!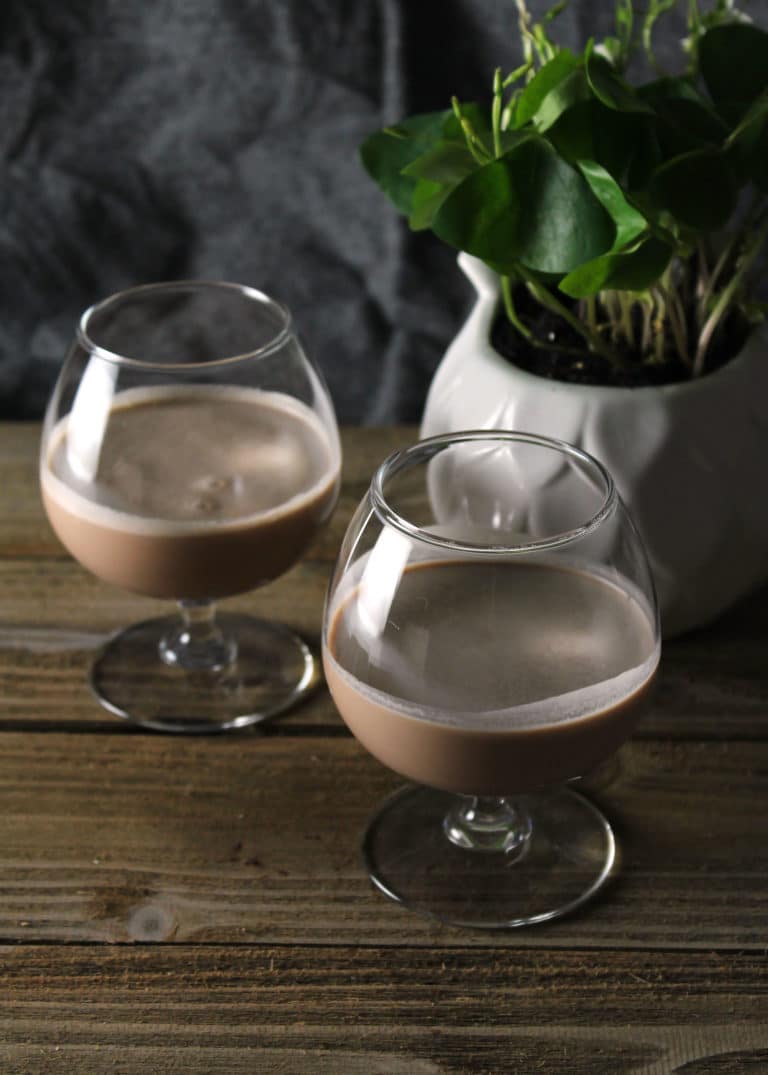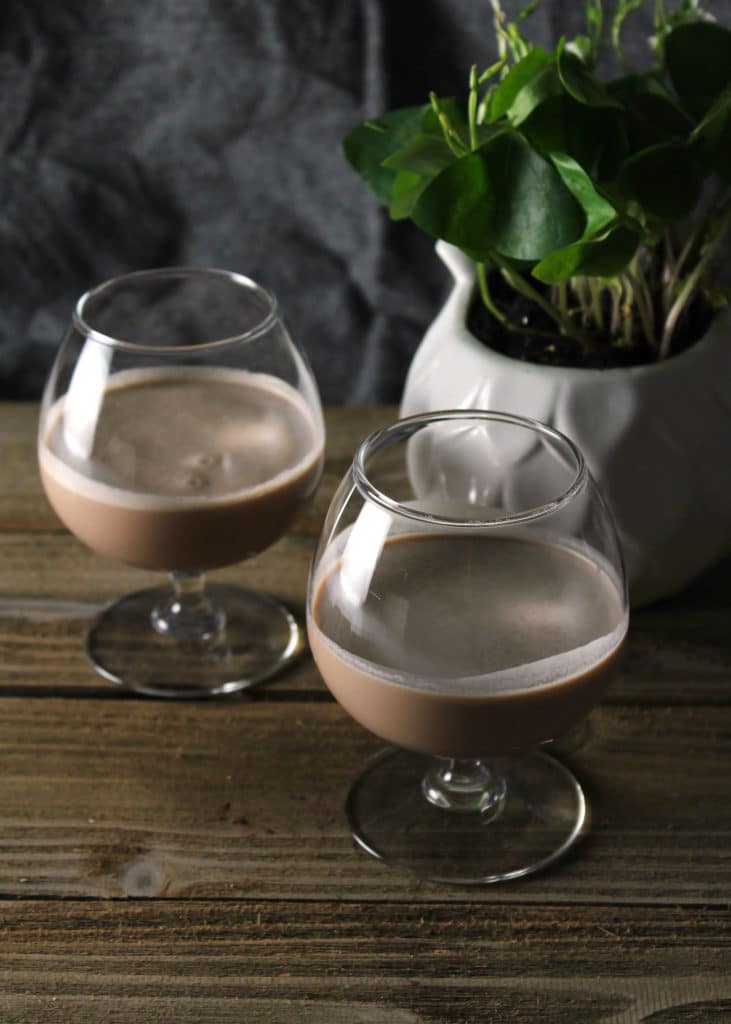 Well, the women in his family love their Kahlua and Cream cocktails like no other. Bartenders beware because I've seen these drinks sent back for incorrect ratios before, but hey, they know what they like, right??? And so on the big Turkey Day meet and greet I was offered one of these perfectly poured (as my Father-in-law has now perfected for obvious reasons) Kahlua and Cream beverages. From this moment going forward, my desert drink obsession began to ignite…
I went from Kahlua and Cream to White Russians, to Mudslides, to those are WAY to strong, only to end up at Bailey's and sometimes back to White Russians. And now I have a recipe for Irish Cream! A true Irish recipe too… (cue evil laugh).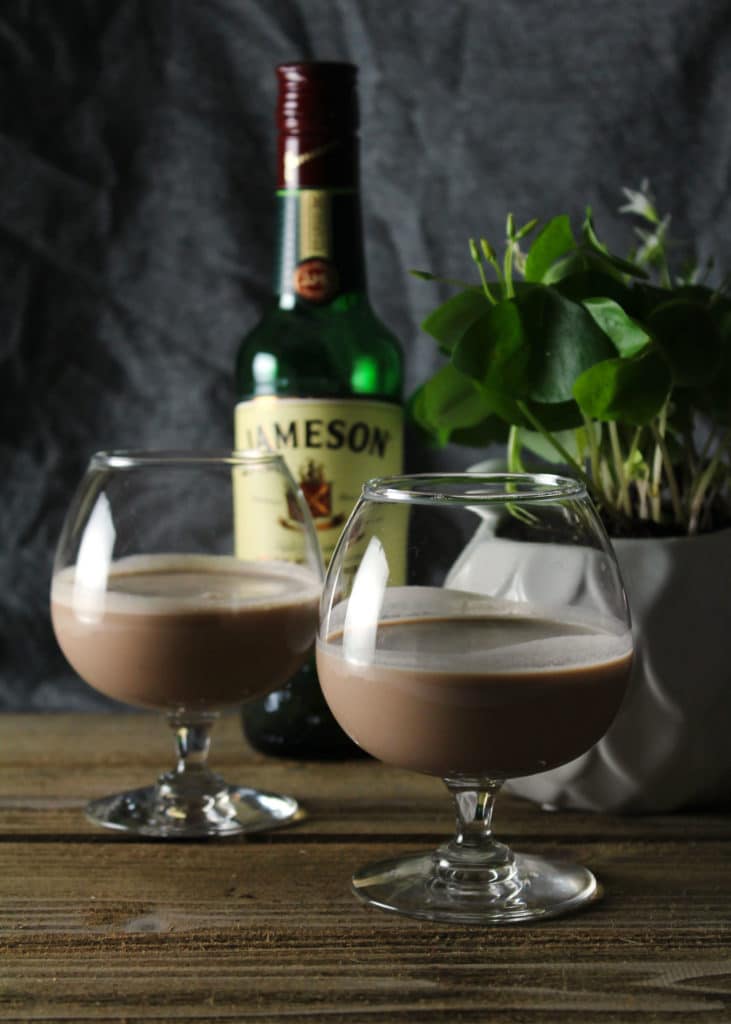 Now, I give you full permission to share this recipe with everyone you know, however, if my friend's Mom comes searching, you didn't get it from me!
Try These Irish Recipes Next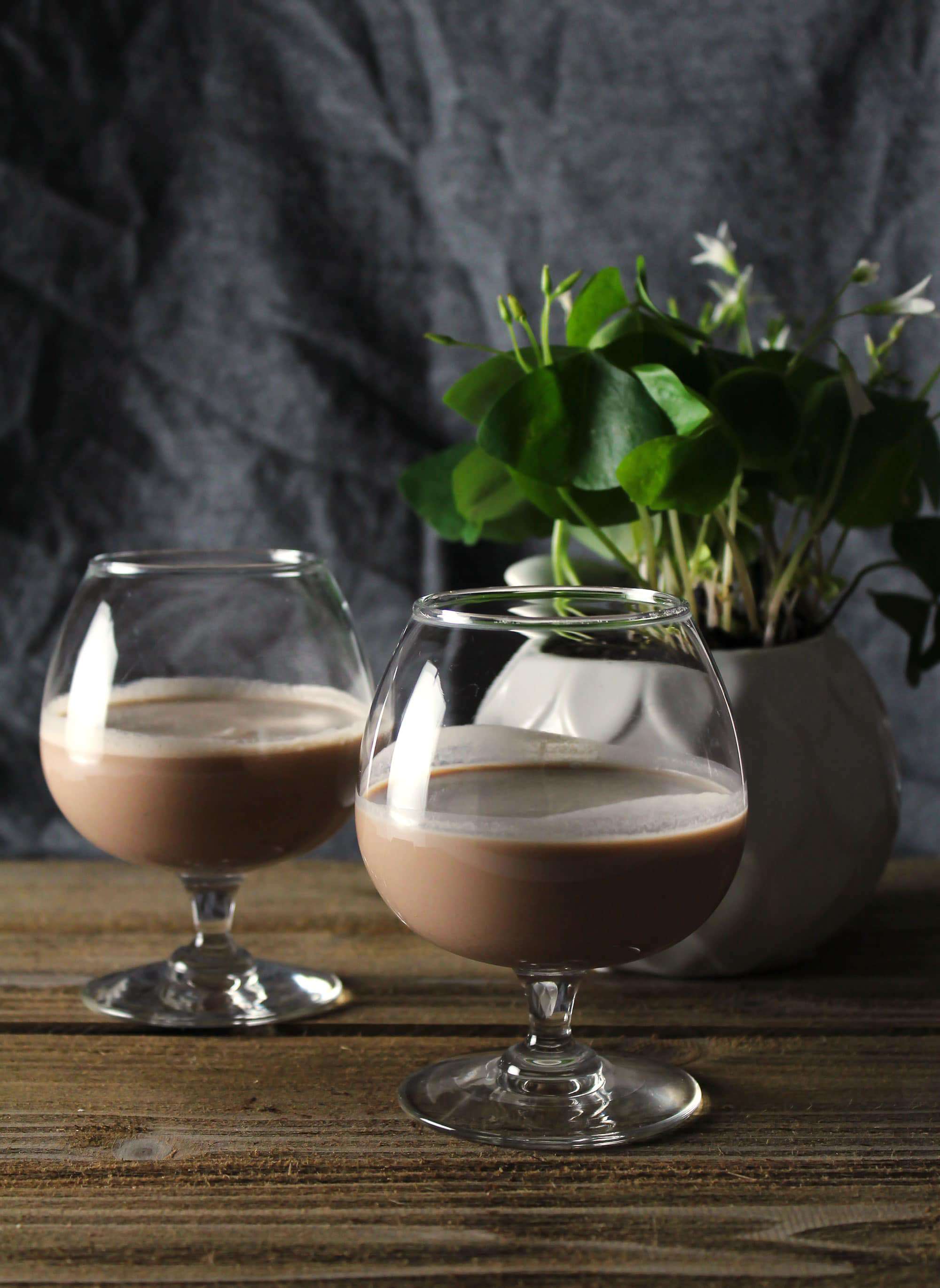 Equipment
Small Saucepan

Measuring Cups and Spoons

Blender
Ingredients
1½

cups

Whiskey

1

can

Sweetened Condensed Milk

2

tablespoons

Chocolate Syrup

2

large

Eggs

1

tablespoon

Vanilla Extract

1/4

cup

Butter

2

tablespoons

Pecan Extract
Instructions
Place the whiskey, sweetened condensed milk, chocolate syrup, eggs, and vanilla in a blender and blend on medium speed until smooth or for about 1 to 2 minutes.

In a small saucepan melt the butter on low heat and let it simmer for about 5 minutes. Remove from heat and add the pecan extract. Let cool before adding to the whiskey mixture. Once cooled add to the blender and blend again until smooth.

Put the Irish cream in the refrigerator to chill for a minimum of an hour but up to 8 hours before serving. This allows it to thicken slightly.
Nutrition
Serving:
1
serving
|
Calories:
488
kcal
|
Carbohydrates:
41
g
|
Protein:
8
g
|
Fat:
15
g
|
Saturated Fat:
9
g
|
Cholesterol:
105
mg
|
Sodium:
180
mg
|
Potassium:
289
mg
|
Fiber:
1
g
|
Sugar:
40
g
|
Vitamin A:
503
IU
|
Vitamin C:
2
mg
|
Calcium:
199
mg
|
Iron:
1
mg