Discover the ultimate Margarita without Tequila, featuring exciting options like vodka, rum, and gin. Shake up your taste buds with a smooth and clean Vodka Margarita, or transport yourself to a tropical paradise with a Rum Margarita that's subtly sweet. Feeling adventurous? Try a Gin Margarita with a botanical twist for a unique and refreshing flavor profile. Whether you're hosting a happy hour, throwing a party, or simply enjoying a night in, these creative margarita alternatives are sure to impress your guests.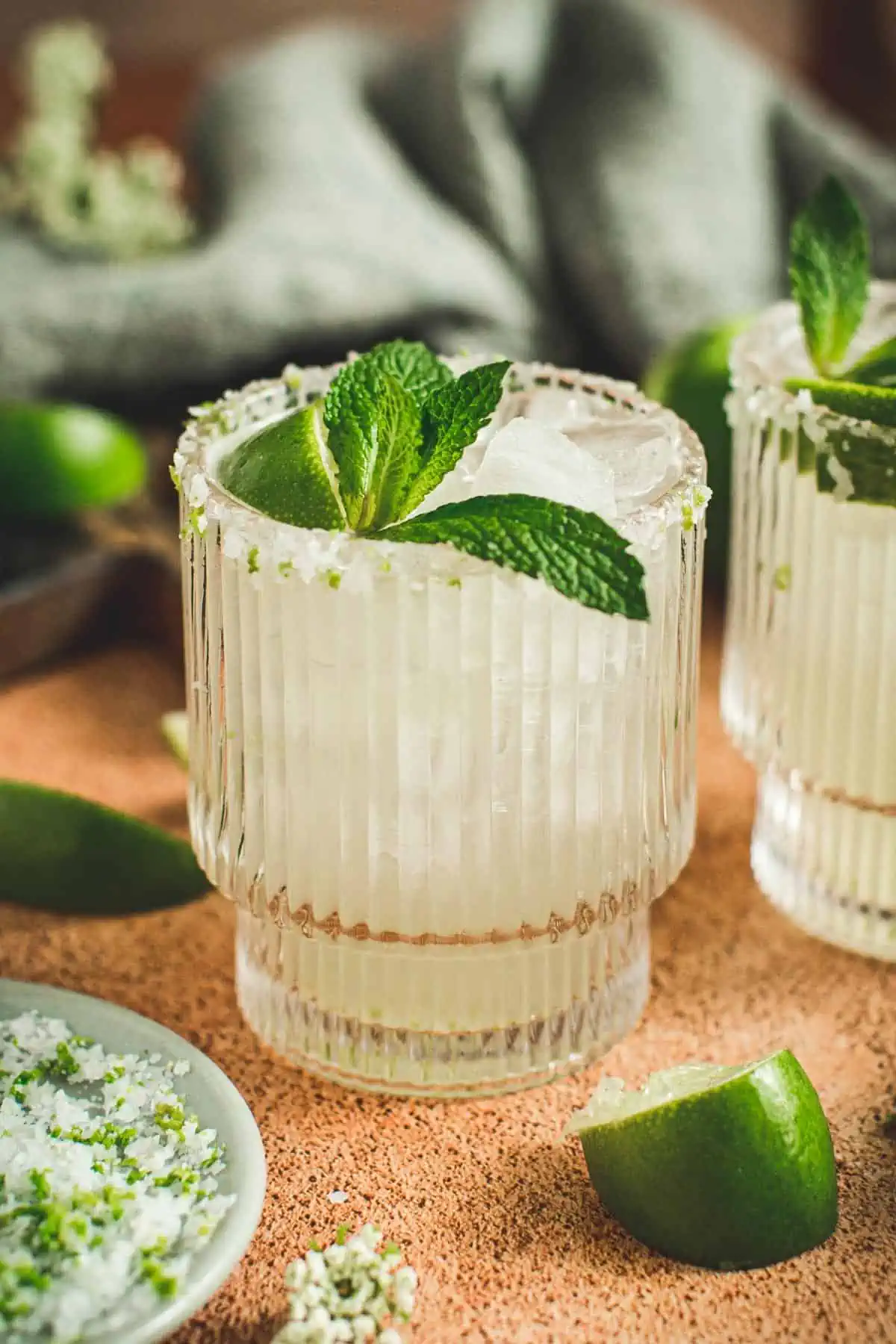 Margarita Recipes without Tequila
Indulge in the ultimate margarita experience with our collection of tantalizing Margarita Recipes without Tequila! Whether you're looking for a new twist on a classic cocktail or simply prefer to skip tequila, our recipes have you covered.
From refreshing vodka margaritas to tropical rum margaritas, and botanical gin margaritas, there's something for everyone to enjoy. Perfect for hosting a gathering with friends, adding flair to your next happy hour, or simply treating yourself to a delicious cocktail, these recipes are sure to impress. So grab your cocktail shaker and get ready to sip on a margarita like never before!
1. Vodka Margarita
Introducing the Vodka Margarita – a delicious twist on the classic cocktail made with vodka, triple sec, lime juice, and agave. Refreshing, flavorful, and easy to make, it's the perfect balance of sweetness and tartness.
2. Rum Margarita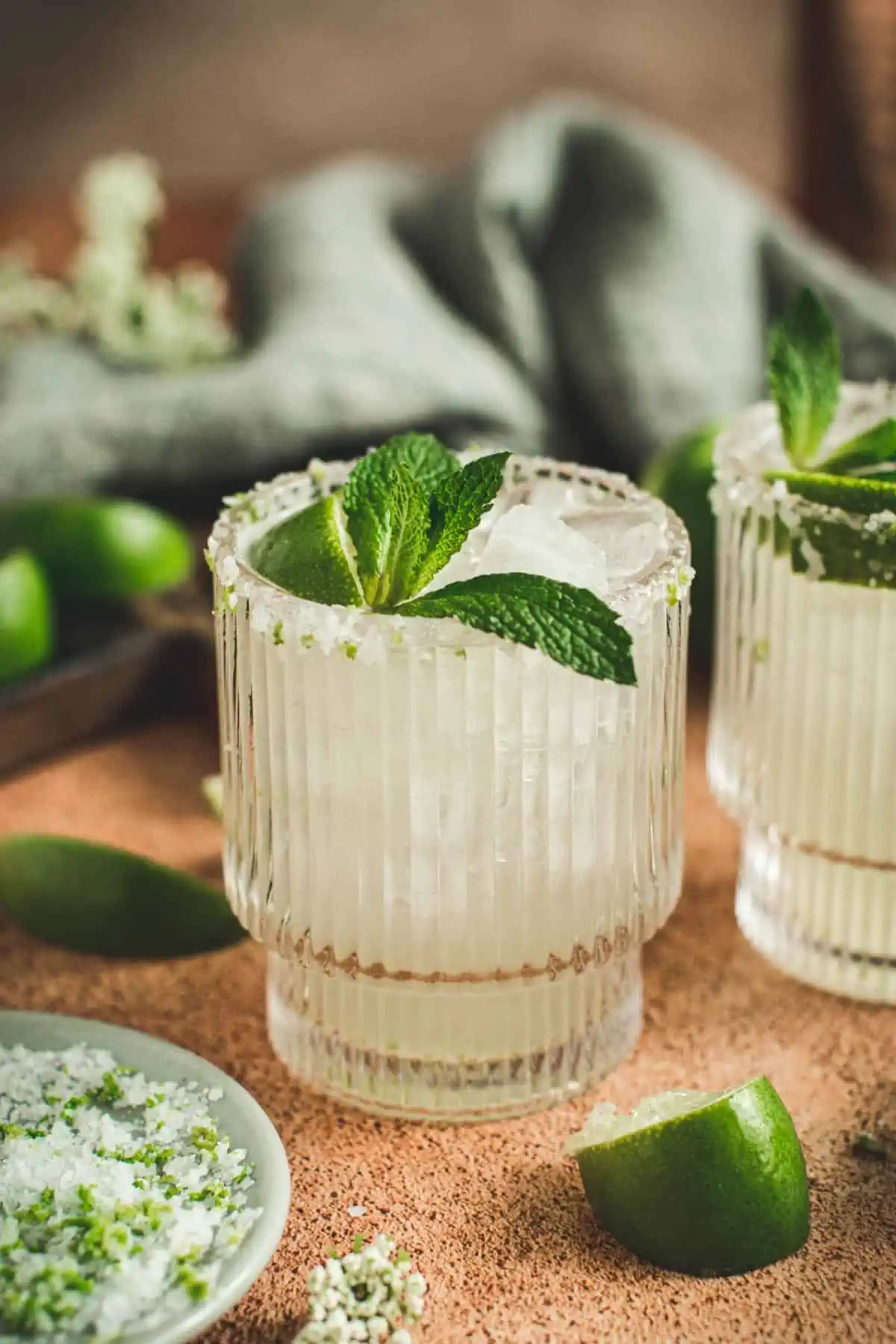 Indulge in a delightful spin on the classic cocktail with our Rum Margarita, made without tequila and instead featuring smooth and sweet rum. This unique twist on the traditional recipe still captures the tangy and tart flavor of a margarita, while the rum adds an extra layer of smooth sweetness. Whether you're making a single serving or preparing a pitcher for a party, this rum-infused concoction is sure to impress.
3. Gin Margarita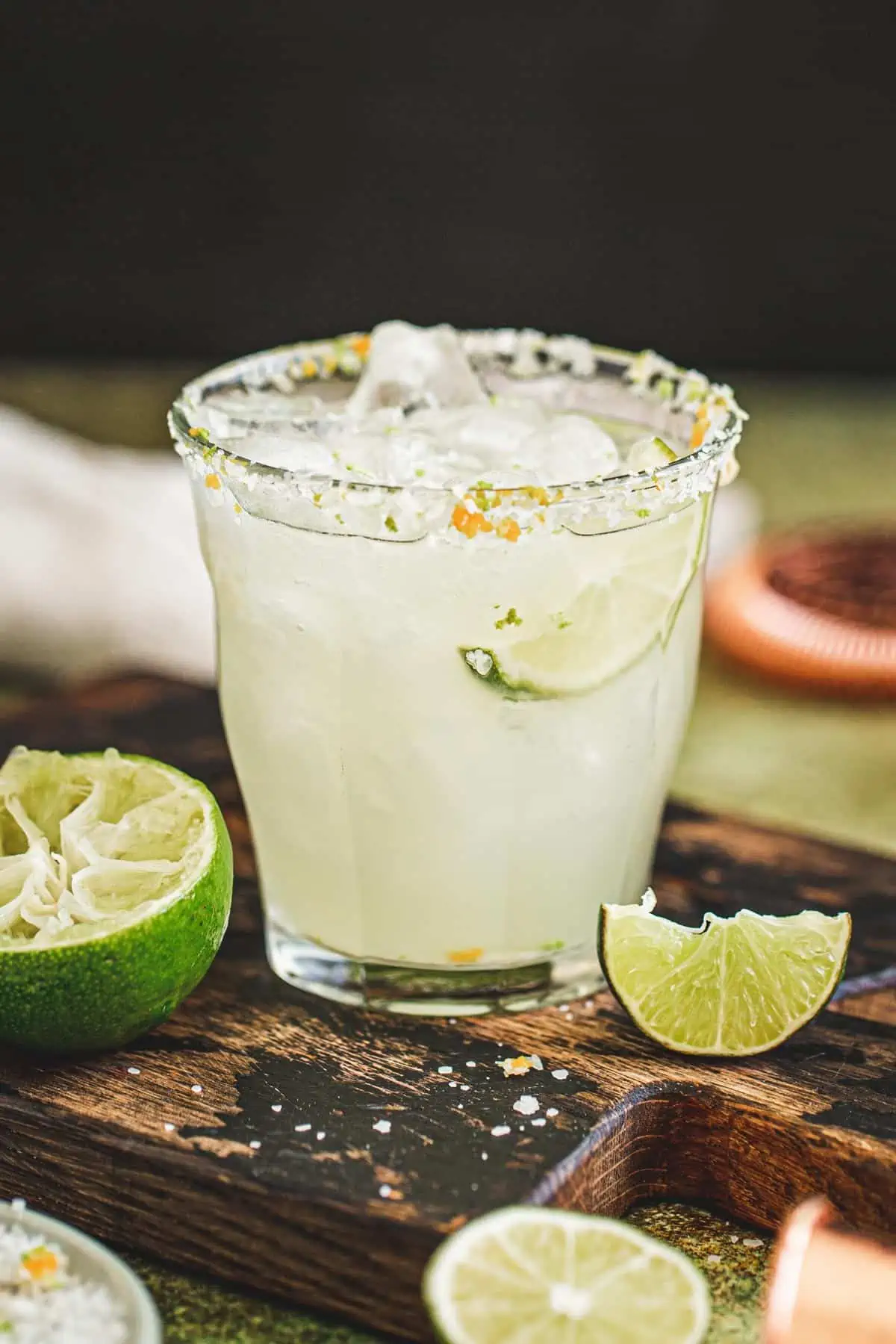 Elevate your cocktail game with the Gin Margarita – a delicious and refreshing twist on the classic margarita! Made with gin, orange liqueur, lime juice, and agave, this unique recipe offers a perfectly balanced and flavorful drink.
The botanical notes of gin combined with the tangy lime juice and the sweetness of agave create a tantalizing flavor profile that will delight your taste buds. Whether you're a gin enthusiast or looking to try something new, the Gin Margarita is a must-try cocktail for any cocktail aficionado.
4. Beerita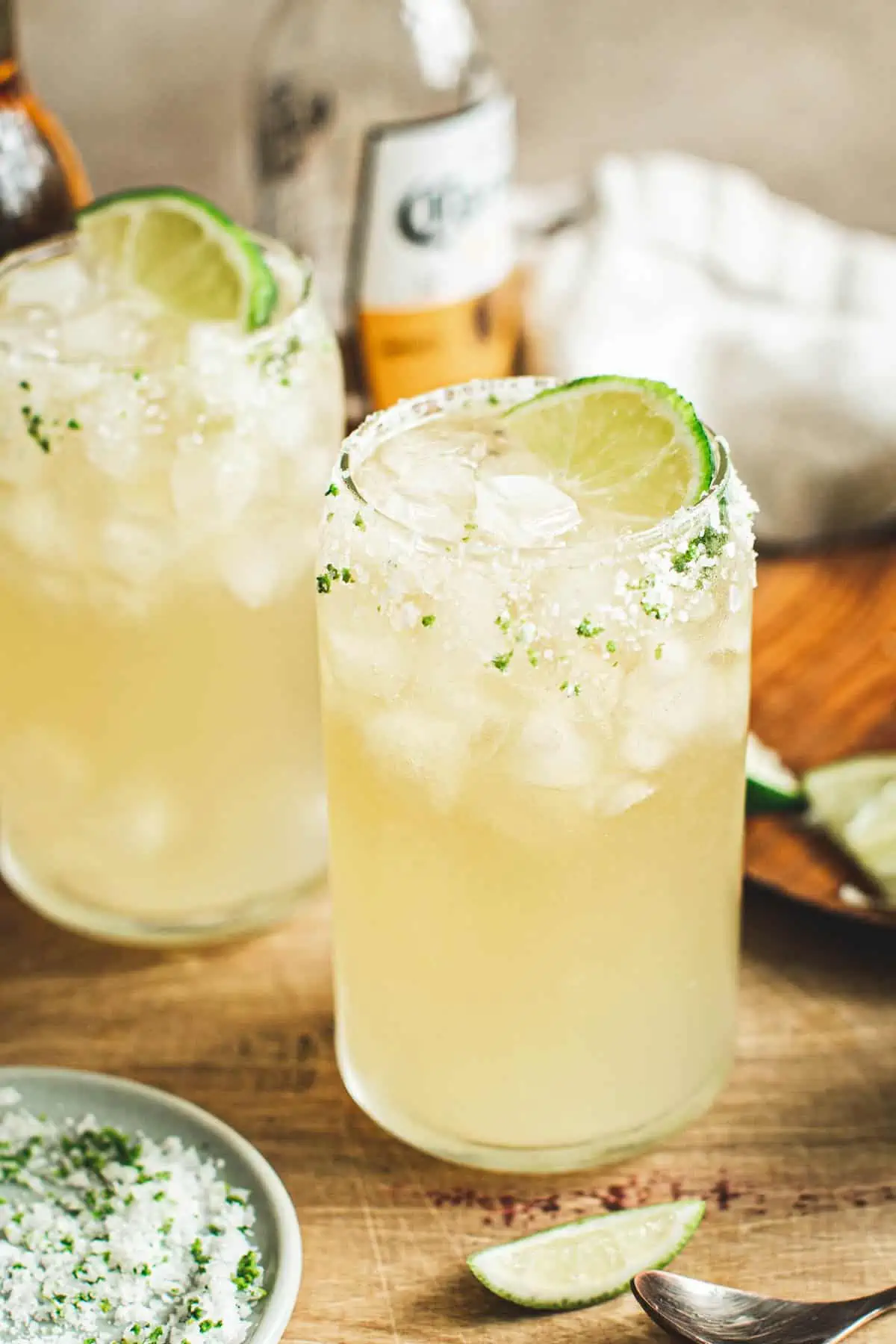 Get ready for a refreshing and zesty twist with the Beer Margarita! This unique concoction combines the sweet and tangy flavors of a classic margarita mix with the smooth and crisp taste of a cold beer. It's like a delicious and boozy fiesta for your taste buds!
The perfect balance of flavors creates a refreshing and invigorating drink that's perfect for a hot day or a festive gathering. Whether you're a beer lover or a margarita enthusiast, the Beer Margarita is a must-try cocktail that's sure to impress.
5. Champagne Margarita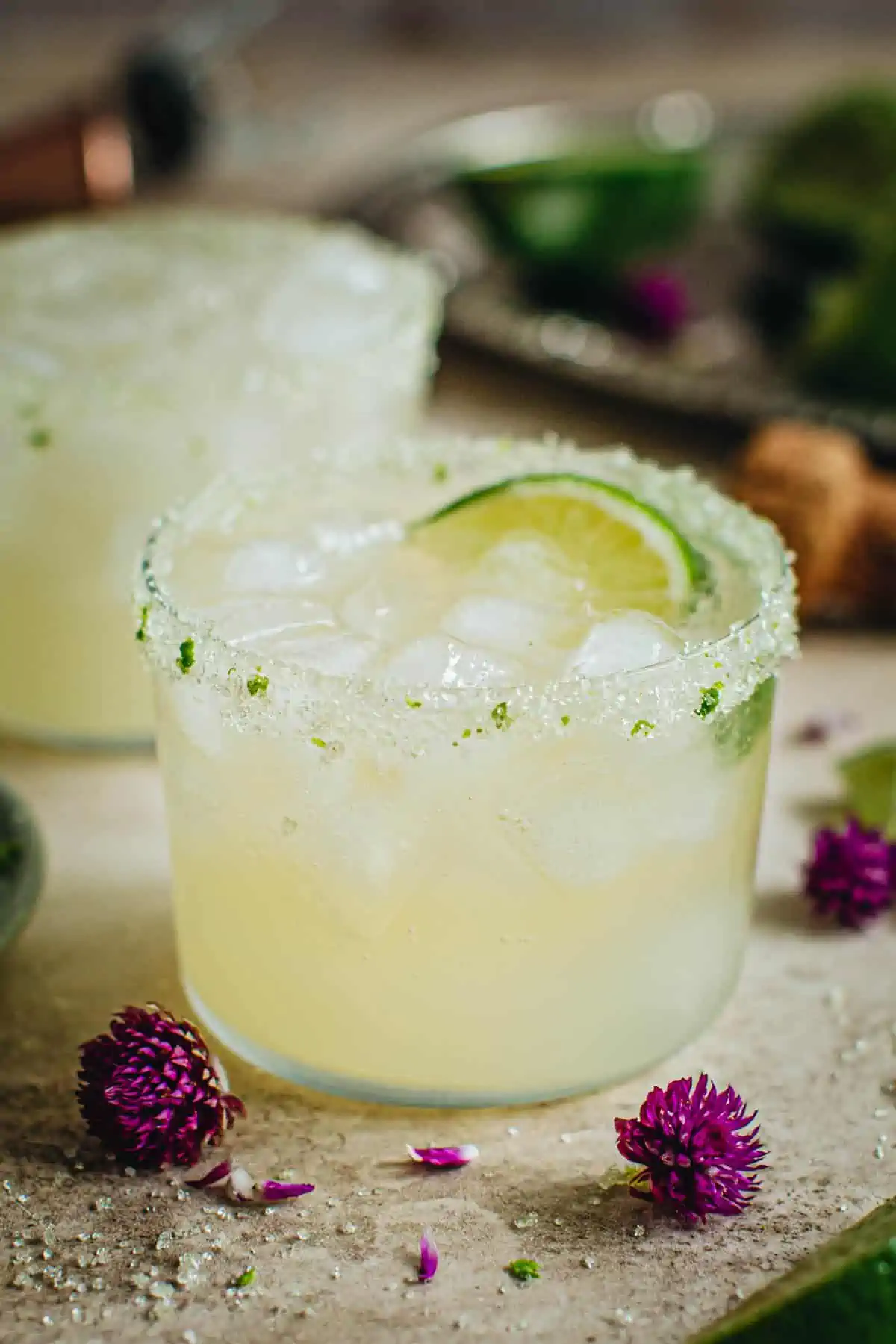 Experience the perfect fusion of sophistication and fun with our trendy Champagne Margarita! Crafted with premium champagne, zesty lime juice, and a touch of sweetness, this sparkling cocktail is a modern twist on a classic favorite. Sip, savor, and sparkle your way to the perfect celebration with our chic and bubbly Champagne Margarita – the ultimate choice for those who appreciate the finer things in life.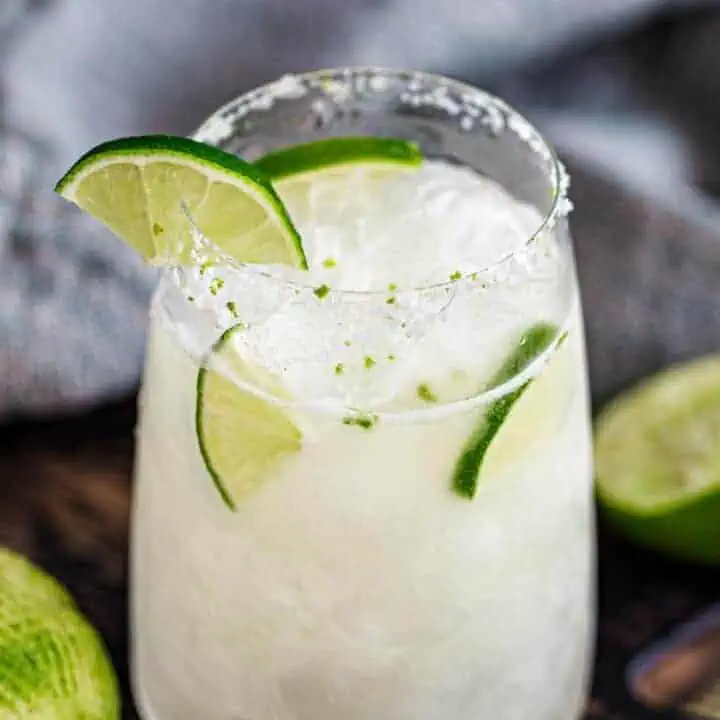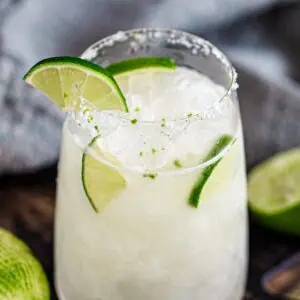 Margarita without Tequila
A Margarita without Tequila is a creative twist on the classic cocktail. Instead of tequila, it typically includes other spirits like vodka, rum, or gin, which are combined with fresh lime juice, sweetener, and other ingredients to create a unique and flavorful drink. These creative margarita alternatives are perfect for anyone who wants to try something new or simply prefers to avoid tequila.
Print
Pin
Rate
Ingredients
1½

ounces

Vodka

1

ounce

Orange Liqueur

2

ounces

Lime Juice

1

tablespoon

Agave

or simple syrup

Coarse Salt

for salting the glass rim
Instructions
Coat the glass rim. Ready the glass by running a wedge of lime along the rim of the glass, using the lime you've just squeezed.

Salt the rim. Pour the coarse salt onto a flat surface, such as a plate. Dip the rim of the lime-coated glass into the salt, and gently wiggle it back and forth while applying light pressure to ensure the salt sticks.

Shake it. Add ice cubes into your cocktail shaker, then pour in the vodka, fresh lime juice, orange liqueur or triple sec, and agave syrup. Shake the ingredients well to ensure that they are fully combined and chilled.

Strain it into the glass. Once you've prepared the glass by rimming it with salt and adding a lime wedge, add some ice to the glass. Then, strain the shaken vodka margarita into the glass and garnish with another fresh lime wedge, if desired.
Notes
Shaking it is a must. Please don't skip the shaking step, as it helps to mix the ingredients and create a frothy texture that makes the drink more enjoyable.
Don't forget the salt rim: The salt rim is a classic element of a margarita that enhances the flavor of the cocktail and it's key in the version. Make sure to rim your glasses with salt by rubbing a lime wedge around the edge and then dipping it in salt.
Adjust the sweetness and tartness: Everyone has different preferences when it comes to the sweetness and tartness of a margarita. Use agave nectar or try an alternative simple syrup like Demerara Syrup to sweeten the cocktail to your taste, and adjust the lime juice to make it more or less tart.
Nutrition
Serving:
1
serving
|
Calories:
265
kcal
|
Carbohydrates:
30
g
|
Protein:
0.3
g
|
Fat:
0.2
g
|
Saturated Fat:
0.03
g
|
Polyunsaturated Fat:
0.04
g
|
Monounsaturated Fat:
0.01
g
|
Sodium:
5
mg
|
Potassium:
76
mg
|
Fiber:
0.3
g
|
Sugar:
24
g
|
Vitamin A:
28
IU
|
Vitamin C:
21
mg
|
Calcium:
8
mg
|
Iron:
0.1
mg