Discover the sultry allure of these 9 Black Cocktails, where darkness meets deliciousness. Whether you prefer timeless classics or daring new elixirs, these enchanting concoctions are your ideal companions for infusing an air of mystery into your Halloween festivities.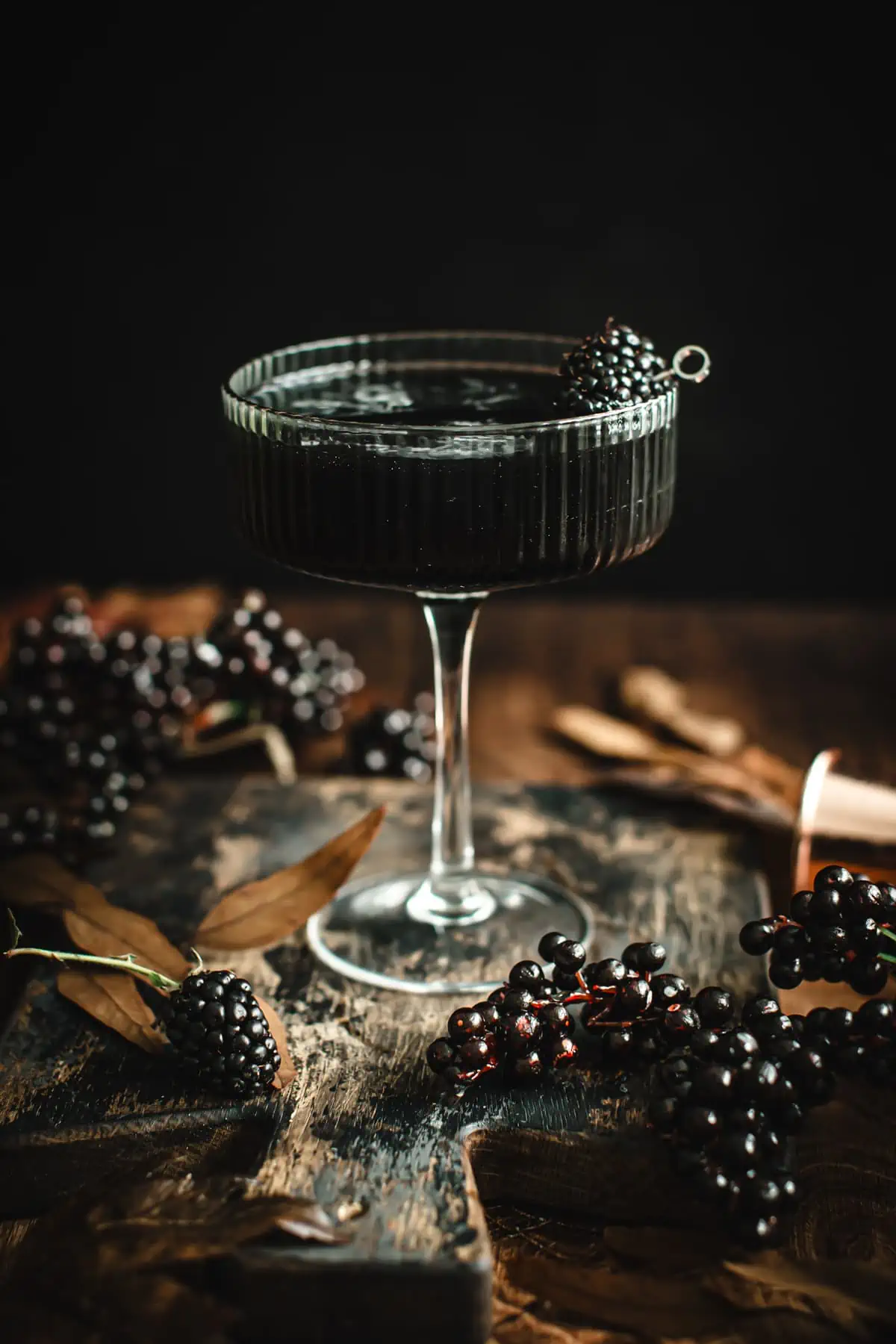 What I Love About These Recipes
Aesthetic Appeal: Black cocktails are visually striking and unique, making them stand out at any gathering or event. The deep, dark color adds an element of intrigue and sophistication to your drink presentation. They also pair perfectly with Halloween Recipes.
Perfect for Themed Parties: Black cocktails are a go-to choice for various themed parties, especially Halloween or Gothic-inspired events. They effortlessly fit the theme and enhance the overall ambiance.
Versatile Ingredients: Many of these cocktails use activated charcoal or food coloring to achieve the dark sinister color, but several of them are considered black cocktails because of their ingredients alone. Each cocktail has been carefully crafted for a delicious taste.
1. Black Widow Cocktail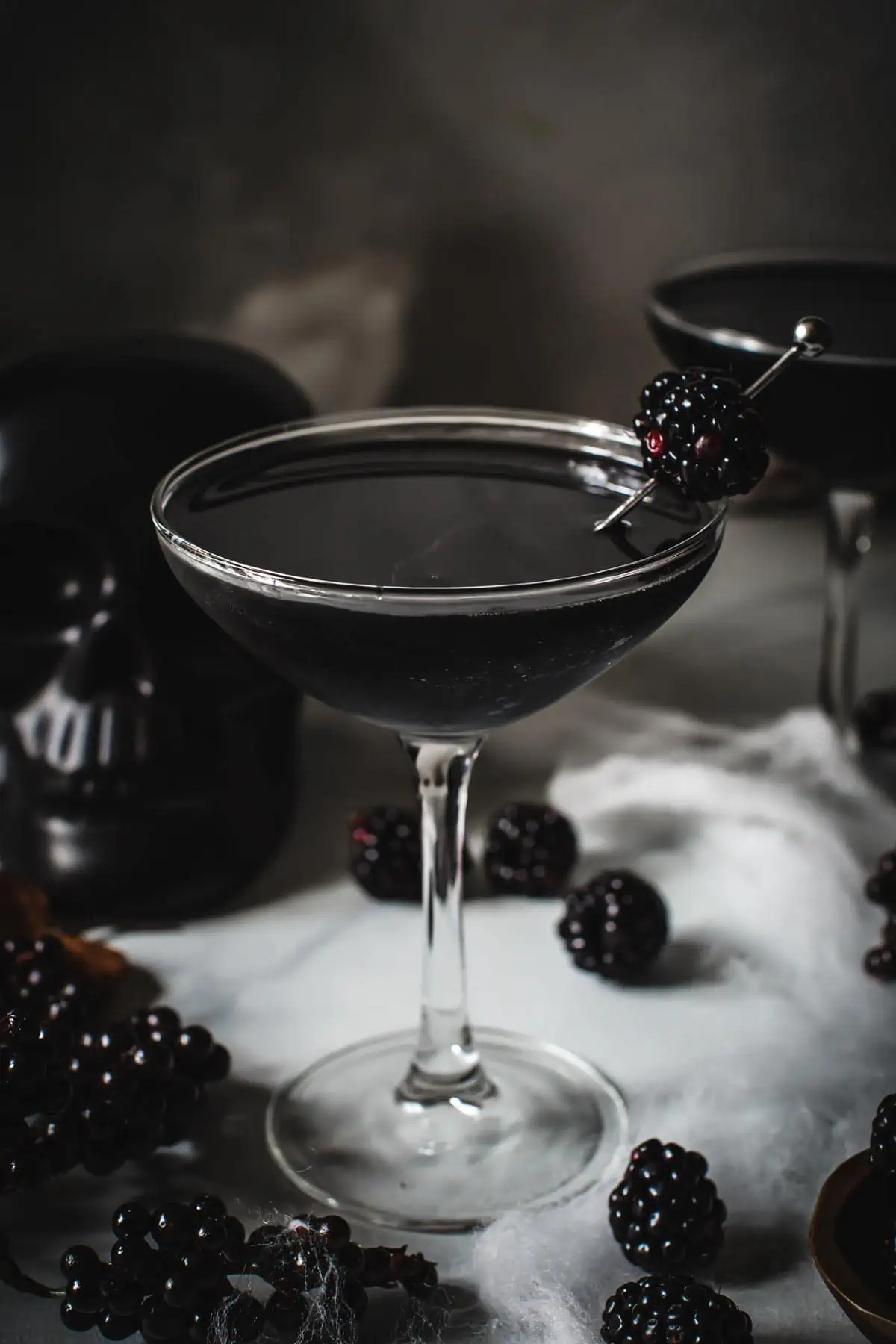 Introducing the Black Widow Cocktail: a sleek and sinister Halloween libation with a bite as sharp as a fang. This bewitching concoction combines the velvety allure of blackcurrant liqueur with the boldness of vodka and the enticing notes of coffee-infused Kahlua, resulting in an unforgettable and tantalizingly sweet elixir.
2. Full Moon Cocktail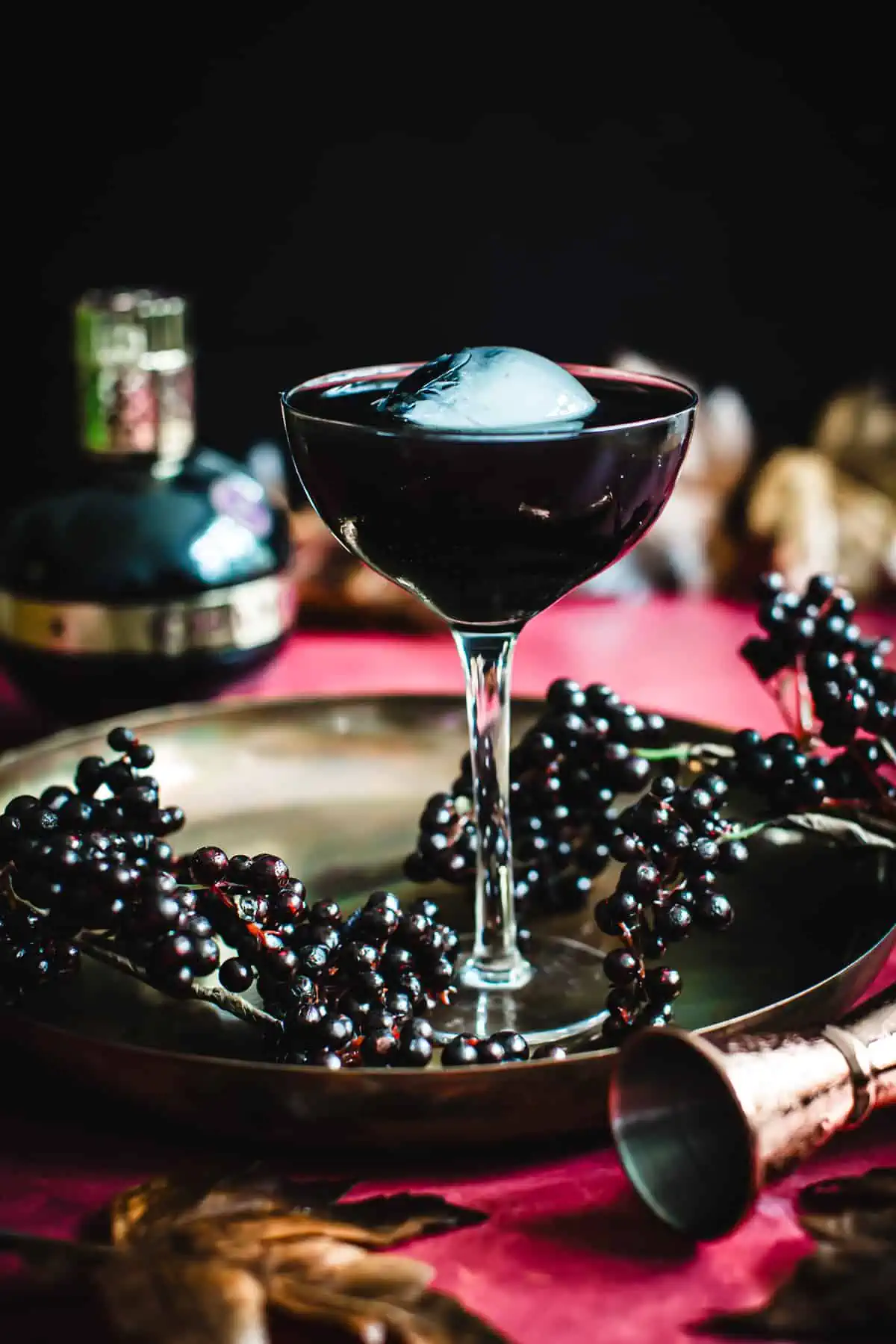 Embrace your inner night owl with our enchanting Full Moon Cocktail – a lusciously dark potion that exudes an irresistible aura of mystery. Delve into the depths of sophistication as you indulge in this velvety elixir, crafted from a harmonious blend of Chambord and vodka, enriched with activated charcoal and an array of captivating flavors.
3. Black Margarita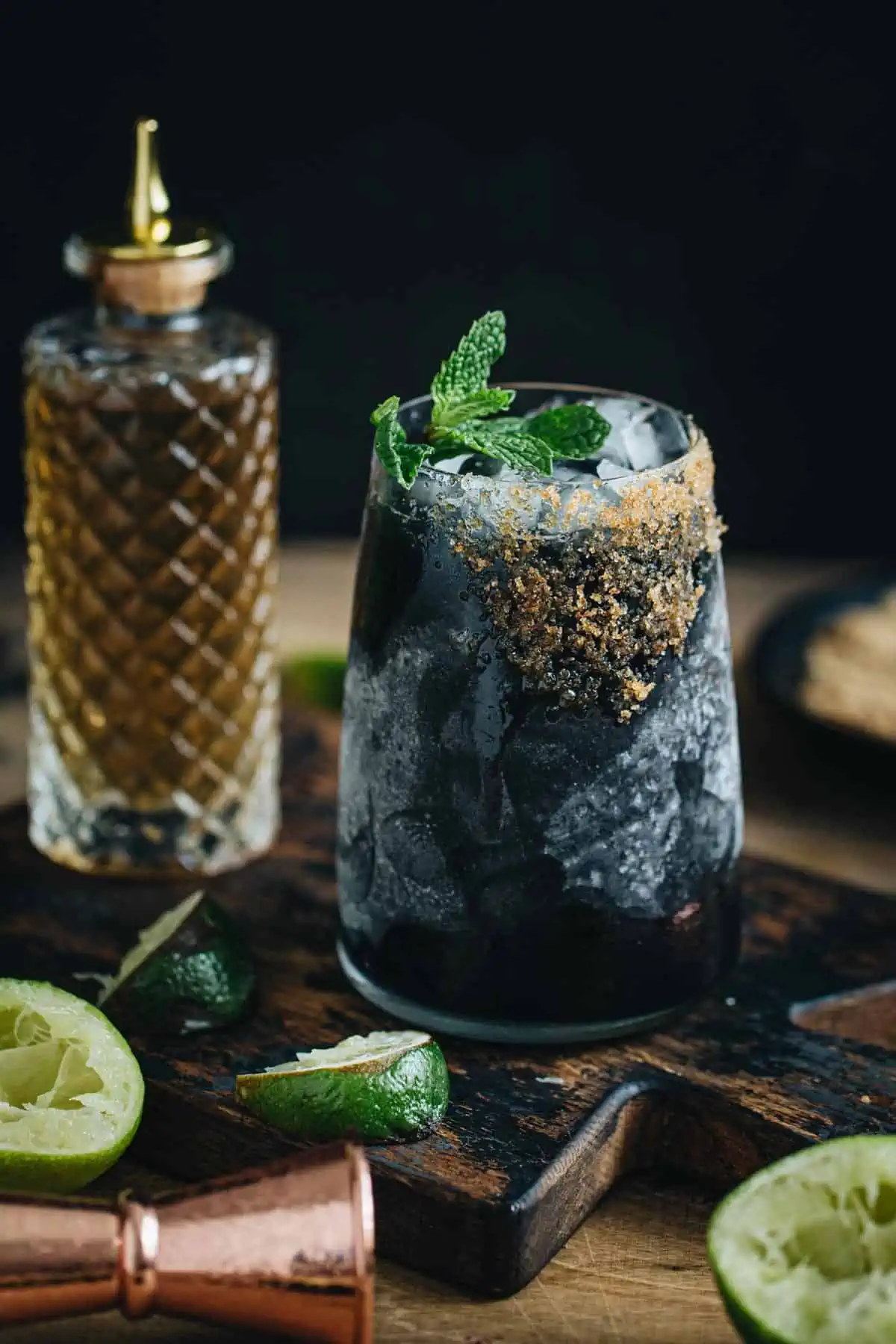 Dressed in its dramatic ebony hue and bursting with zesty flavor, the Black Margarita is bound to ignite conversations at any social affair. The infusion of activated charcoal not only bestows a distinctive appearance but also lends an enigmatic aura to this timeless cocktail classic.
4. Black Mojito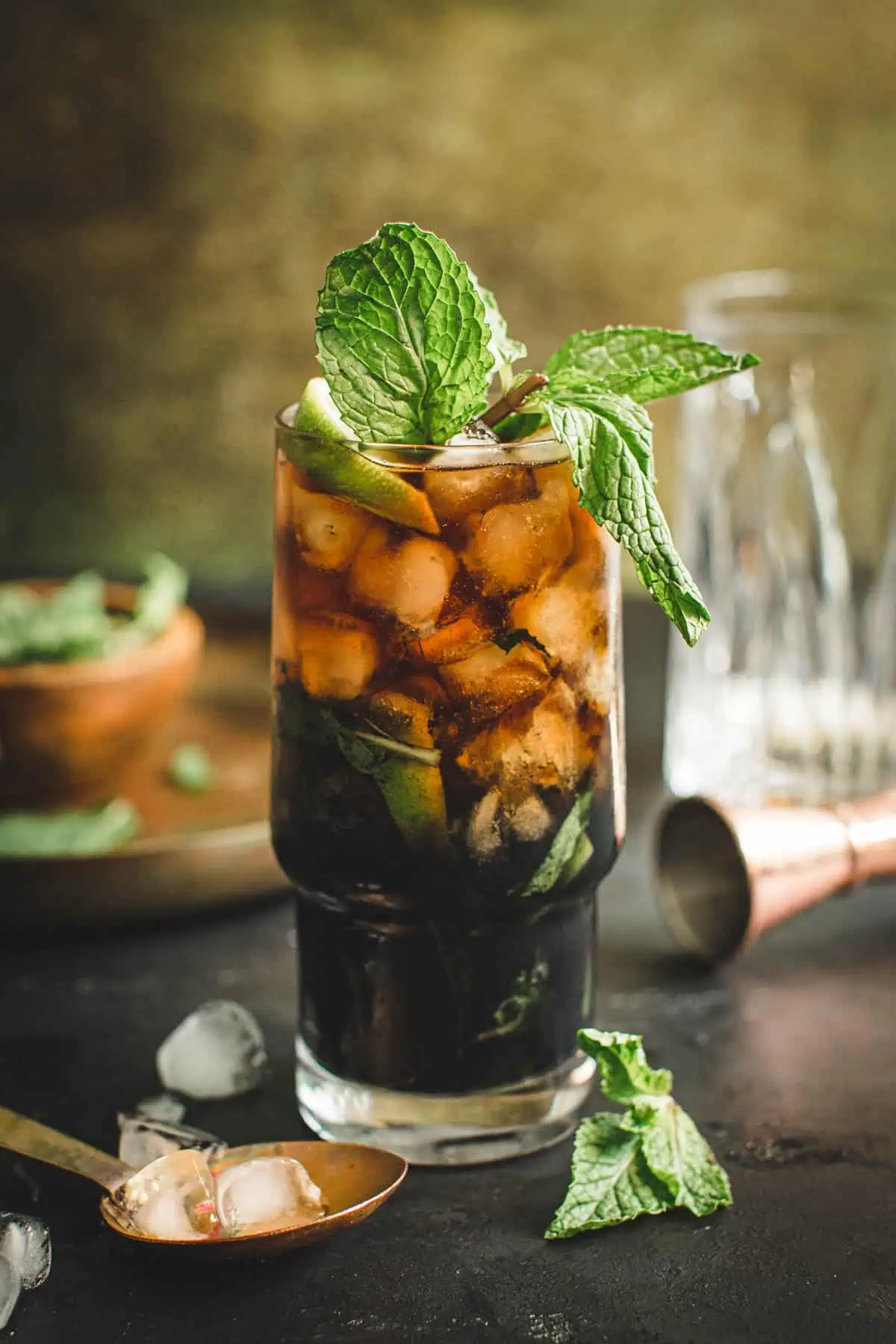 Prepare to savor sophistication in every sip with our Black Mojito! This isn't your run-of-the-mill cocktail; we've infused it with activated charcoal for a striking and bold black hue, and complemented it with robust dark rum for an intense flavor experience. It's the classic mojito with an edgy twist that'll have you feeling like a trendsetting tastemaker.
5. Black Martini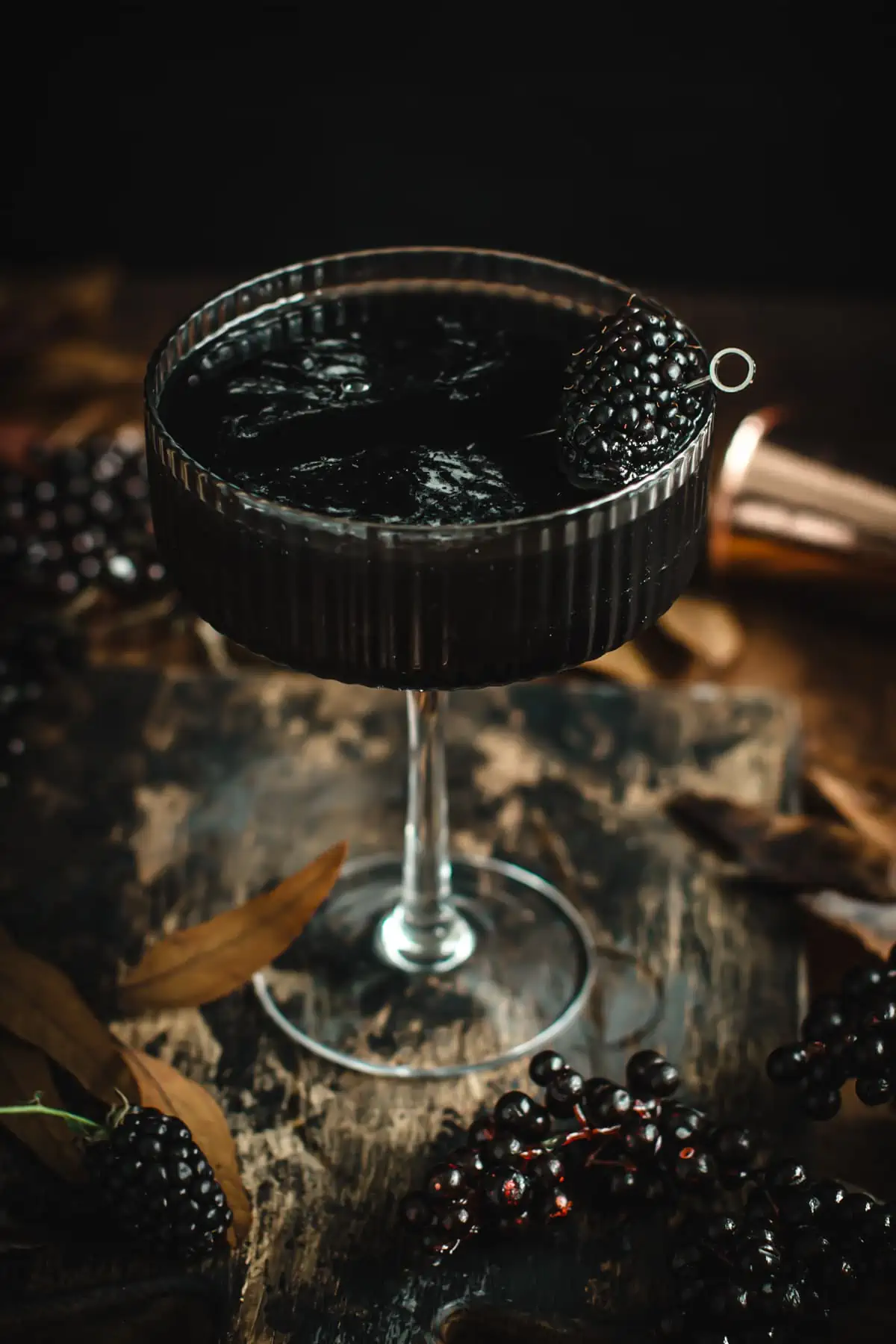 Indulge in the alluring mystique of the Black Martini, a cocktail that exudes an irresistible, velvety charm. Meticulously crafted with vodka, Chambord, cranberry juice, and a splash of ginger beer, this elixir guarantees an unforgettable sensory expedition.
6. Black Lemonade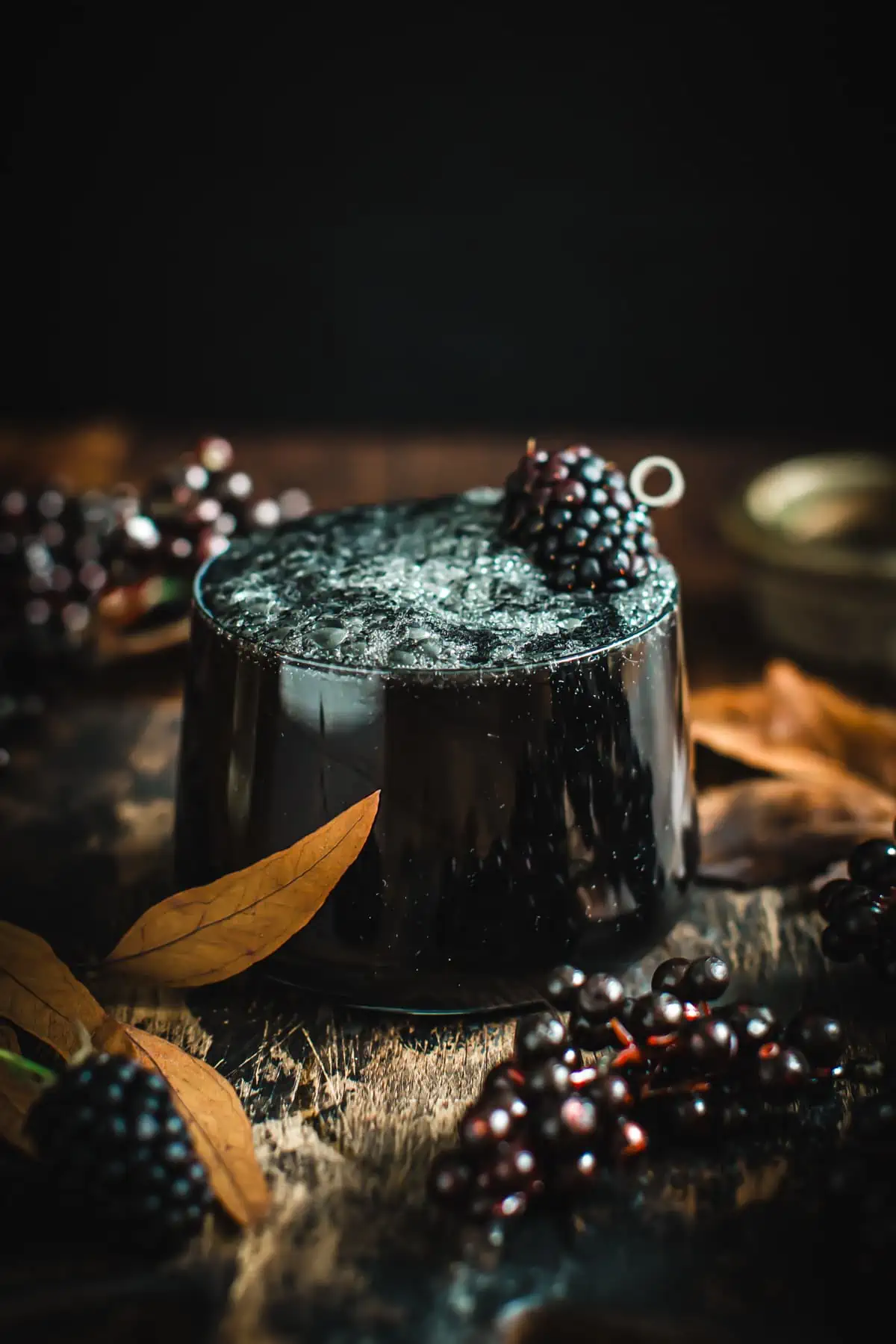 Unearth the enchanting charm of Black Lemonade, a mesmerizing libation as dark as midnight and as invigorating as a summer zephyr. Infused with the enigmatic essence of activated charcoal, this beverage is a tantalizing, sparkling masterpiece that promises a tangy, artistic delight for your palate.
7. Black Manhattan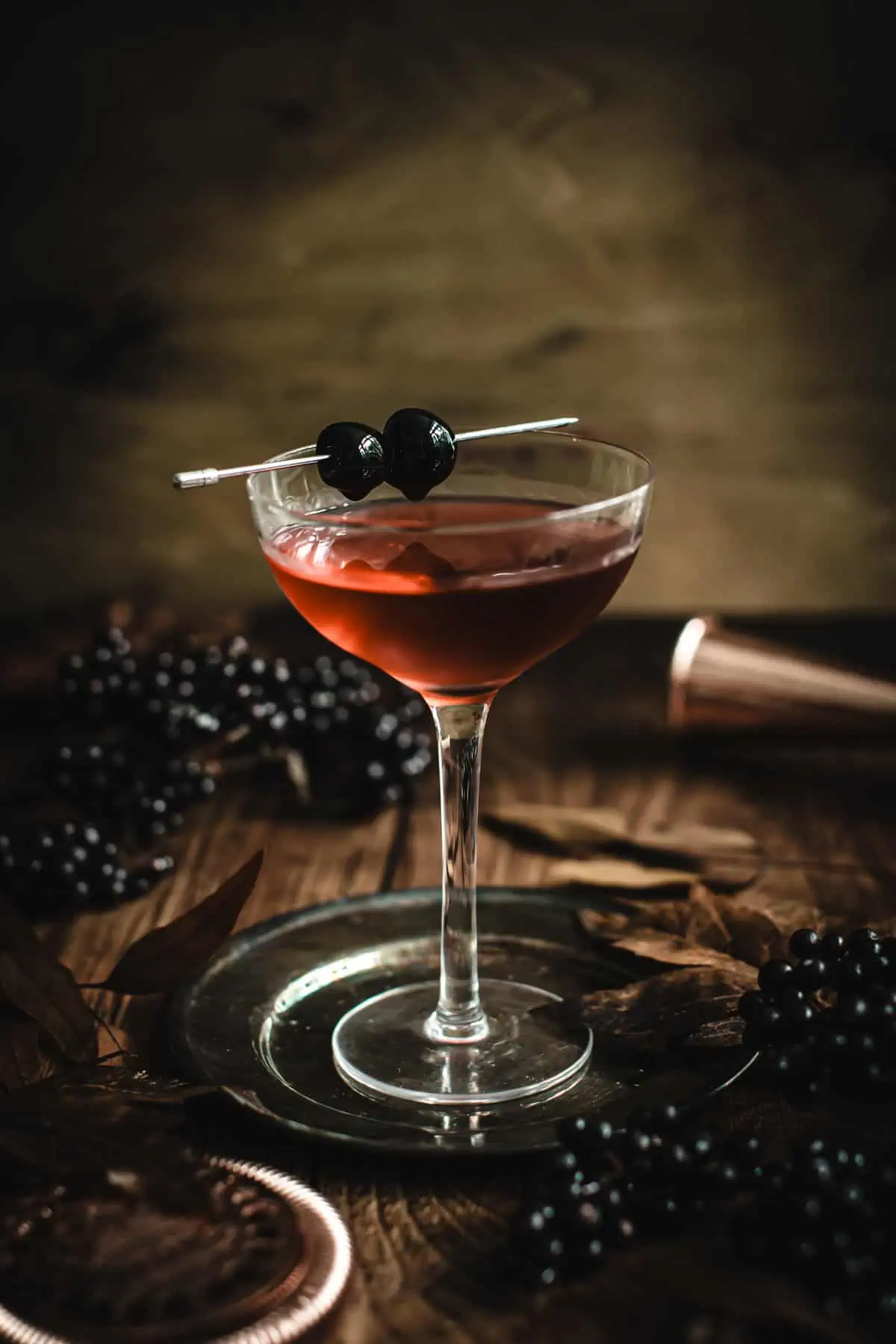 Immerse yourself in the enchantment of the Black Manhattan cocktail, where the velvety, smoky tones of rye whiskey entwine with the intricate complexity of Averna Amaro, complemented by a subtle touch of aromatic bitters. This refined libation epitomizes timeless sophistication, beckoning you to relish each and every sip.
8. Black Russian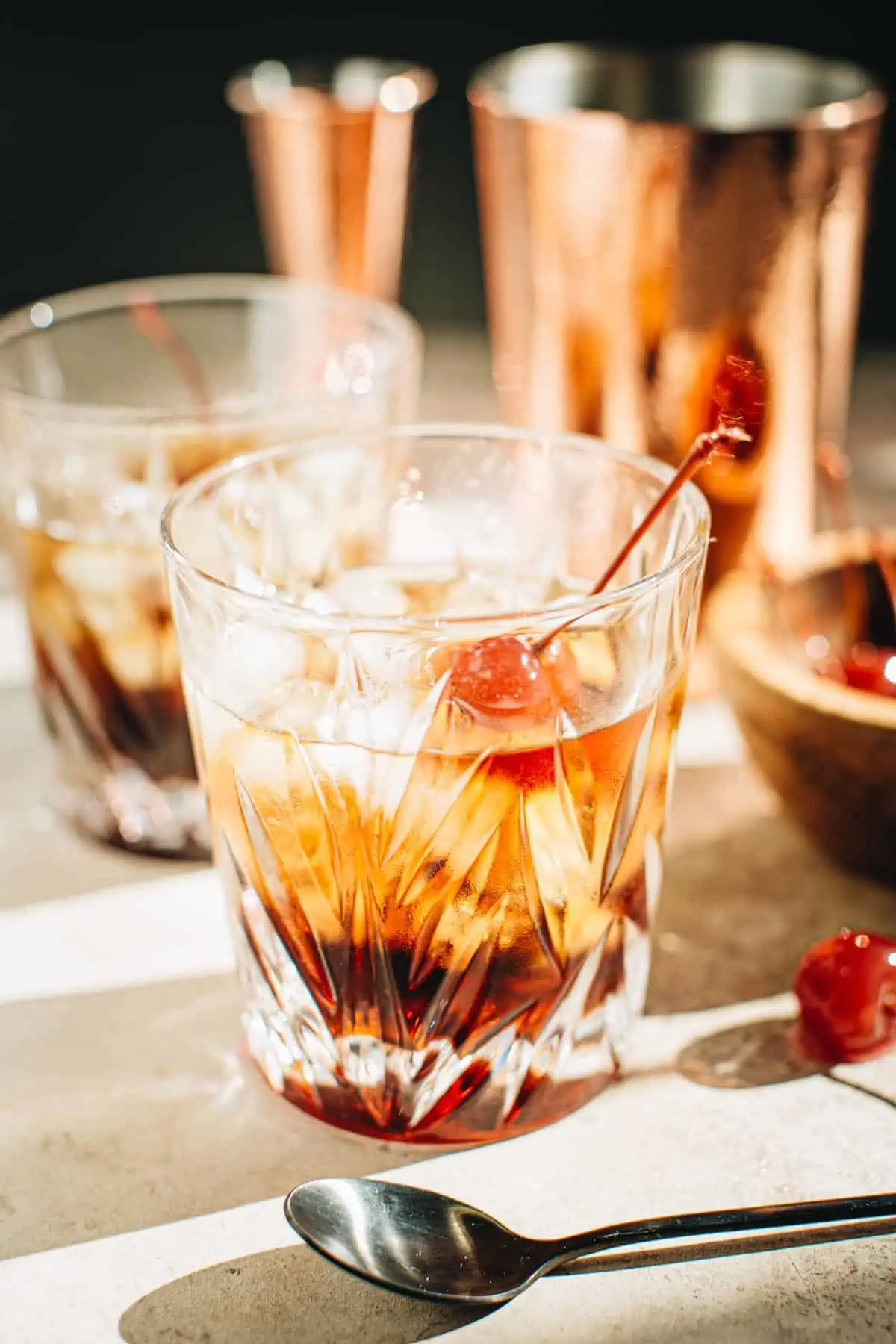 The Black Russian, a simple yet indulgent cocktail consisting of vodka and coffee liqueur, delights with its sweet coffee essence, making it a year-round favorite that's effortlessly crafted—a true cocktail classic.
9. Black Velvet Drink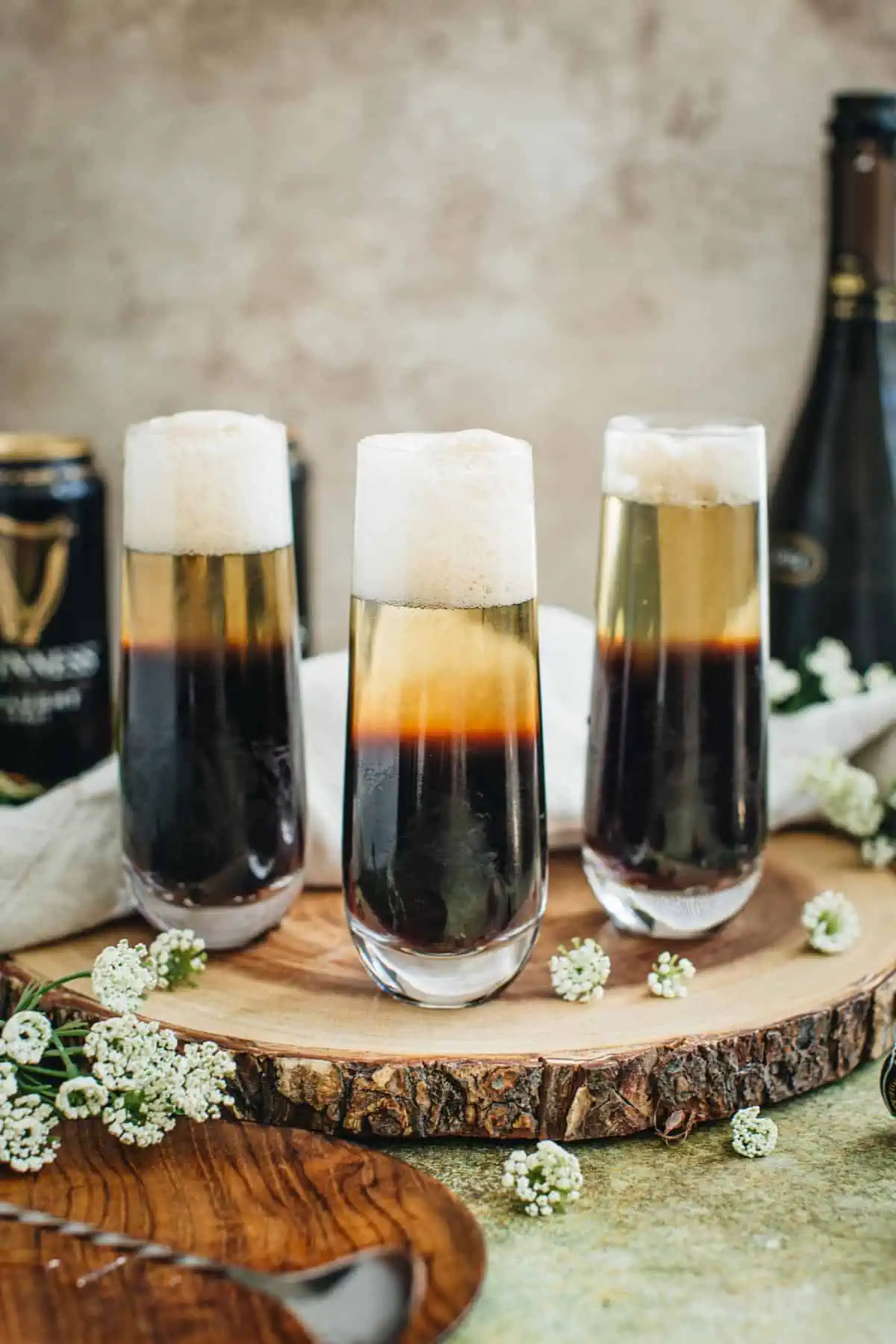 Seeking a drink that seamlessly blends elegance and daring? The Black Velvet Drink is your answer. This timeless concoction harmoniously marries champagne and stout beer, yielding a velvety, bold flavor suitable for any occasion.